Search Results for ������������ ������������������ ���������������� ���������� ���������������� online �������������������������� ���������������� �� �������������� skype:amt777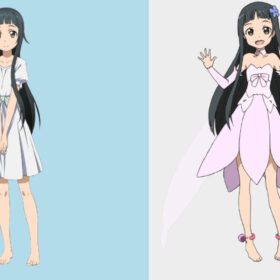 …e and Stephanie Sheh) a supporting character in the anime series Sword Art Online. An A.I. designed to help monitor the mental health of users, Yui is adopted by Kirito and Asuna when they mistake her for a child-aged player lost in the game. Yui has two primary costumes, a simple white dress with a bow around the middle, and a more complicated pixie-inspired outfit when she is fulfilling navigation duties in ALfheim Online. Purchasing the pink co…

…Kazuto "Kirito" Kirigaya is the main protagonist in the highly acclaimed anime, Sword Art Online. He gets stuck in a virtual reality video game and must defeat its creator to escape. He forms alliances with other players, namely Asuna, who eventually becomes his love interest….

The agents of the Matrix, like Agent Smith, are not known for being unique. And that made Agent Pace all the more remarkable. She was programmed to emote. The beguile and disarm people in an age of Truce. And when that Truce ended, it made her all the more deadly. Like the other agents, Agent Pace wears clothing similar to what most American federal agents are believed to wear. Some variations are black, others dark green. Here I have listed the…

…estions on how others might do the same when they're ready. The Cosplay An online event meant there was less cosplay than usual. But a few artists still put their work up for others to enjoy. Some of our favorites are featured below LadyPwncess First we have LadyPwncess. She shared a number of cosplays across multiple fandoms, all of them fantastic! LadyPwncess (left) shared this cosplay of Graffiti Tracer, with Junkrat by invaderkad (right), from…

…In many online games, players advertise their willingness to purchase in-game items in trade channels or populated areas. Players in the role-playing game Runescape often had in-game girlfriends, which many speculated were actually men masquerading as women to scam users for gold and items. The "buying gf" expression was subsequently invented as a joke to mock these online relationships….

…-quality, longterm-wear item) Red ribbon or fabric Large feather (buy some online, or if wild turkeys frequent your back yard, take one of their discarded feathers) Hot glue or fabric glue Directions I started out with one of these, a middling-quality costume bowler hat that I purchased online. The brim needed a little finagling out of the box, but it's serviceable! Roman's hat has a decorative band of red. You could always hot-glue a strip of wid…

…za (2 yards) Silver Leaf Trim (6 yards) Silver and Black Trim (unavailable online – purchased from Joann's. 8 – 9 yards) Optional: Dark Silver Velvet Ribbon (2 – 3 yards) Interfacing – Pellon EK130 (7 – 8 yards) Shoulder Pads Something to drape on (I used a dress form, but if you have a friend you can do this on yourself!) White thread Silver Metallic Thread Muslin (or similar scrap fabric – a bed sheet works; 3 – 5 yards) Measuring Tape Ruler (I…

PAX Online 2020 was an amazing experience. Gamers of all types came together on Discord and Twitch to celebrate the art forms and entertainment that they love. Amazing panels and fantastic cosplay were another part of the week-long celebration that reminded us all of the joys of fandom. But the fun doesn't have to stop just because PAX Online is over. It's never too soon to start planning next year's cosplay, after all. And after seeing the new g…

…teampunk aesthetic. However, to create his green mak, you will need to set aside a little DIY time to either create one yourself using green fabric and an online tutorial or to paint a white mask to match the color of your gloves and belt….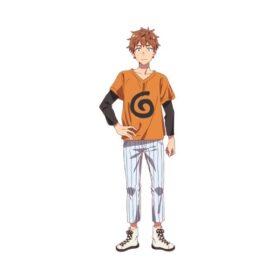 …-Girlfriend manga series. Illustrated by Reiji Miyajima, it has been serialized in Kodansha's Weekly Shonen Magazine and complied into twenty one volumes. Indecisive yet kind, he is a twenty years old college student who lives in Tokyo. After breaking up with his girlfriend, he decides to use an online dating service. He then rents a girlfriend named Chizuru. Now he has to continue renting her to keep up appearances, but he eventually develops rom…