Posts by Samantha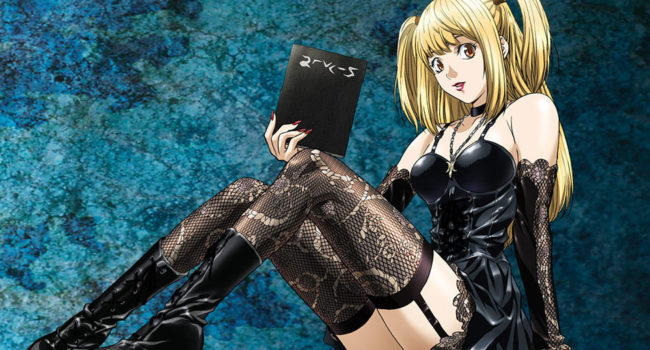 Misa Amane is the female love interest for protagonist Light Yagami in the anime and manga series, Death Note. Represented in the series as a beautiful, innocent form of comic relief to the megalomaniac that is Light, her fashion style is a mixture of gothic and Lolita: differentiating between her feminine youthful attitude and dark but deadly willpower.
The most known outfit of hers is her signature black clothes her character was wearing when introducing herself to Light. It's a fairly simple look, one that just screams goth. The pieces needed are a leather black corset (with straps/bra underneath), a plain black choker, a silver cross necklace, a black leather or vinyl skirt, black floral lace stockings and sleeves, red nail polish, blonde hair pulled into thin grungy pigtails with front strands and bangs, and lastly a pair of black combat boots (just a bit high above the ankle).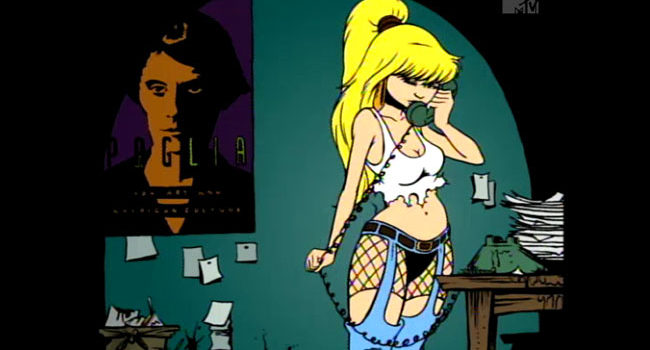 Julie Winters is the freelance social worker in the comic book and MTV animated series: The Maxx. Julie's style evolves around seduction and attitude. Sultry, but with a military-like aesthetic. She is a troubled woman with a dark past trying to find her way in the world. When she's not being a jungle queen within her and the Maxx's sub consciousness, she's working but dreading her profession in the city listening to people's problems while shutting out her own.
To achieve her look, you'll need: a cut off 'cropped' white tank top, black fishnet shorts, distressed/cut blue jeans, a classic brown leather belt, a burgundy colored scrunchie, a green army jacket, (black doc martins are optional), and of course, blonde hair pulled into a grungy pigtail.