Search Results for metahd.ru <<<

…Russell is an enthusiastic Wilderness Explorer who's goal is to help Carl Fredricksen in order to obtain his Assisting the Elderly badge. He becomes an accidental passenger when Carl turns his house into a makeshift airship taking them both on an adventure to Paradise Falls. In the end, Russell earns his merit badge, when he helps Carl realize there's more to life than holding onto old memories….

…Haru Nonaka is a high school drop out with a pet crow, named Kansuke. She works at a cafe, which also operates as a bar, called Milk Hall. She is a bit mysterious, and prefers to keep things that way. She does open up slightly to Rikuo, and develops a crush on him. Haru fights her affection in Sing "Yesterday" For Me (Yesterday wo Utatte)….

…In RWBY, Ruby Rose is the former leader of Team RWBY. Ruby appears as a young, silver-eyed girl dressed in a black blouse, a black waist cincher with red lacing and a skirt with red trimmings, completed by a red, hooded cloak. Even her shoulder-length hair is black with a red tint to it. Her weapon of choice is her High-Caliber Sniper-Scythe (HCSS) known as Crescent Rose….

…Eru Chitanda attends Kamiyama High School, and is the president of the Classic Literature Club. She has an enormous amount of curiosity. She tends to get the club members involved in her curiosities, especially her classmate Houtarou. Eru and her friends solve her curiosities and mysteries in Hyouka….

Depending on which game you play, Rudy is either a Closer or a chef in Papa Louie's kitchen. Outside of work he likes to rock hard and satisfy his sweet tooth. Rudy's outfit outside of work really reflects his preference for rock music. A bald cap and fake mohawk give you his hair style while white sunglasses and a black belt are his only accessories. His black overshirt has jagged edges where the sleeves have been ripped at the elbow and blue sp…

…Greg Lestrade (Rupert Graves) is an Inspector with Scotland Yard who calls upon Sherlock Holmes when cases take a perplexing turn. He has worked with Sherlock long enough to not be bothered by the brusque, rather rude manner Sherlock has, and the two are as close to friends as Sherlock allows. Lestrade is cool, confident and always open to Sherlock's suggestions. He wears an unbuttoned black suit with no tie and a large overcoat….
Itaru Hashida, also known as Daru, is an experienced hacker in both software and hardware technologies from the Steins;Gate visual novel and anime series. He is also well-versed in things pertaining to otaku culture. He is a good friend of Rintaro Okabe and helps him with his Future Gadget Lab projects. His design is touched up in Steins;Gate 0, now sporting a more professional attire. Steins;Gate 0 is a sequel series set in an alternate future t…

…In the 1994 film Forrest Gump, the titular Forrest Gump embarks on a lengthy run across America with his trusty Nikes. This guide is for when his iconic running look featured in one of the most memorable scenes of American cinema….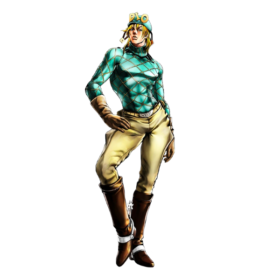 …ish and vindictive, he becomes a rival of Gyro Zeppeli and Johnny Joestar….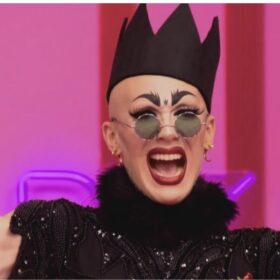 …queen, artist, actor, and television producer. She won the ninth season of Rupaul's Drag Race. Out of drag, Velour identifies as gender fluid and uses she/they pronouns. With her signature bald head, her avant garde drag defies gender constructs. She hosts her own drag show "Nightgowns" in Brooklyn, New York, as well as her one-queen theatrical work, Smoke and Mirrors. In this guide, we show you how to recreate her RPDR entrance look. Use black li…