Search Results for cyberpunk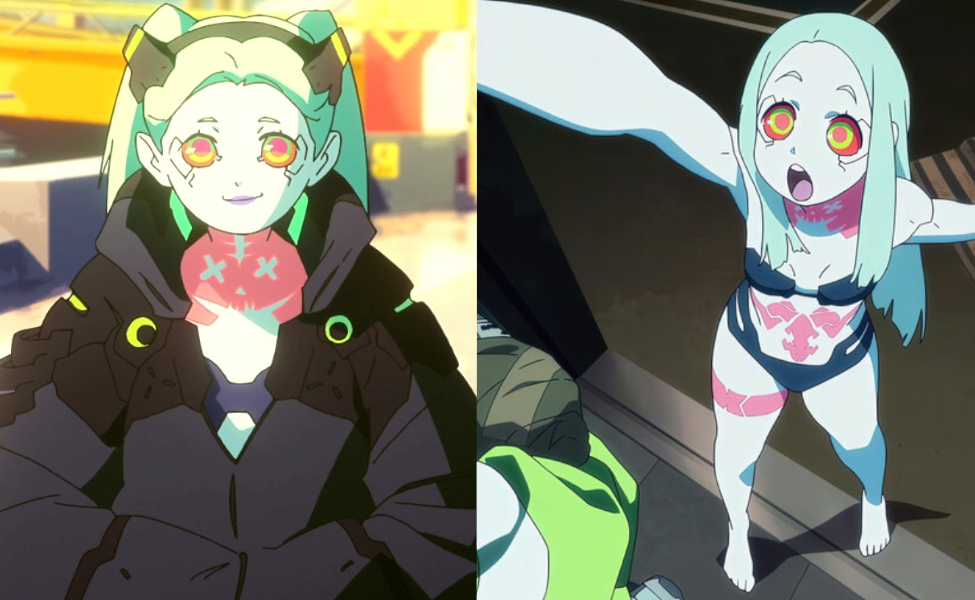 Rebecca (voiced by Alex Cazares in English) is a character from Cyberpunk: Edgerunners. Rebecca is a petite and sharp-tongued mercenary with a soft spot for David. Rebecca has white skin adorned with pink tattoos. Her clothing is minimal, including a black bra and underwear as well as an oversized jacket with matching boots and headband. Plenty of cosplay sets exist for Rebecca, though you can also go the more interpretive route by wearing a blac…

…Johnny Silverhand is a central character throughout the tabletop game series Cyberpunk and a core character in the CD Projekt Red game Cyberpunk 2077, where he is portrayed by Keanu Reeves. Throughout the game, the player character V will be haunted by the "digital ghost" of Silverhand, and he will prove to be an important part of the game's narrative….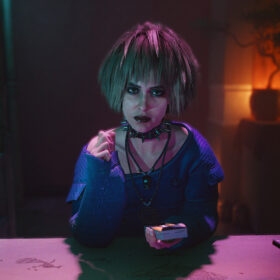 …In Cyberpunk 2077, Misty Olszewski is a new age spiritualist who owns Misty's Esoterica, where she does tarot card readings. She is good friends with Viktor Vektor and V. Misty's character design draws inspiration from Pris in the cyberpunk classic Blade Runner….

…"V" is the name given to the player character in the upcoming CD Projekt Red RPG video game Cyberpunk 2077. It is based on the Cyberpunk 2020 tabletop game created by Mike Pondsmith. V is a mercenary living in Night City, a dystopian American megacity in the Free State of California. This guide is based off of the default V who appears in the E3 2019 trailer and cover art….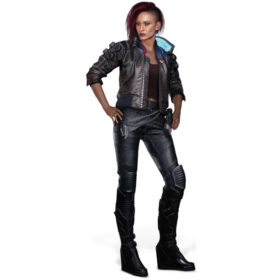 …V (voiced by Cherami Li when female) is the main character in the RPG game Cyberpunk 2077. V is a fully customizable character and the decisions you make about V's appearance and other attributes can all impact the story. The female V has an asymmetrical haircut and wears a bomber jacket with moto-inspired pants. If you don't want to shell out for a replica jacket, you can recreate the look with a brown bomber jacket by adding light strips to the…

Artist. Fighter. Mox. Judy Alvarez has made a niche for herself in Night City after moving up from Laguna Bend with her grandparents as a child. When they left she stayed. Now she is as much a part of the city as the rest of her gang. She's one of the best braindance technicians around but getting her work for yourself isn't exactly easy to do. Judy has her morals. And if you don't stack up, she's gone. A personality as bold as Judy's usually com…


The agents of the Matrix, like Agent Smith, are not known for being unique. And that made Agent Pace all the more remarkable. She was programmed to emote. The beguile and disarm people in an age of Truce. And when that Truce ended, it made her all the more deadly. Like the other agents, Agent Pace wears clothing similar to what most American federal agents are believed to wear. Some variations are black, others dark green. Here I have listed the…


…In Ghost in the Shell, Major Motoko Kusanagi (Scarlett Johansson) is field commander of Public Security Section 9. She is highly intelligent, known for her deductive, military, and hacking skills, not to mention physically powerful due to her full-body prosthesis….