Tom Bauer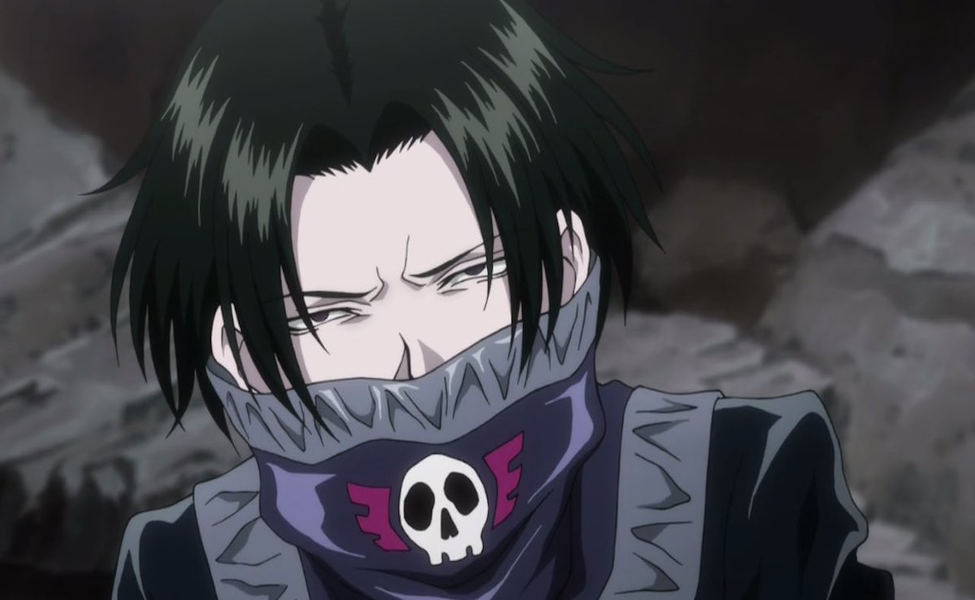 Feitan Portor (Voiced by Kappei Yamaguchi in Japanese and Tom Bauer in English) is the number two ranked member in the Phantom Troupe, in the anime Hunter x Hunter.
He is a sword specialist, the Troupe's interrogator due to his willingness to torture, and has the ability to turn himself into a living bomb, without risk to his own life.
Feitan has black, down spiked middle parted hair, and purple-grey eyes. His usual outfit is a black robe, with an overlaid collar piece decorated by a skull. He has black boots and pants (not included, those aren't really visually important if you wear this full outfit, so any pair of pants should work), and his weapon is a red, black skull patterned, umbrella with a sword for a hilt.