Y. Chang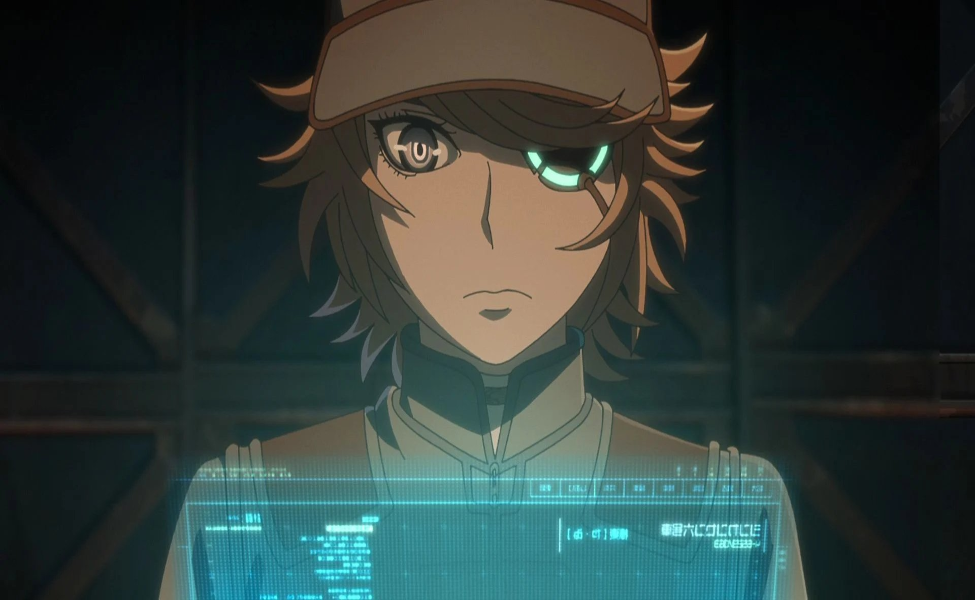 Hacker, or The Hacker, (voiced in Japanese by Shun Horie and in English by Y. Chang) is part of the main cast of the anime Akudama Drive, and one of the group of criminals or 'Akudama' that are key to the story.
None of the characters have much of an explained backstory, or a known name, so he simply just goes by Hacker. He's true to his name in that aspect, as he takes great joy in interesting technological struggles that he's able to force past, and gets bored easily when he can't find something that interests him.
He has very messy blondish brown hair and one visible blue eye, while the other is covered by a glowing eyepatch. The outfit he wears is almost entirely body covering, with a long greyish white turtleneck shirt and a tailcoated blue jacket that he wears nearly open over it. His hair is partially covered by a hat that glows like his eyepatch and is the same color as his coat. Hacker also has a pair of black pants with a blue end piece covering them, and odd looking almost spat-like blue and black boots.