the purge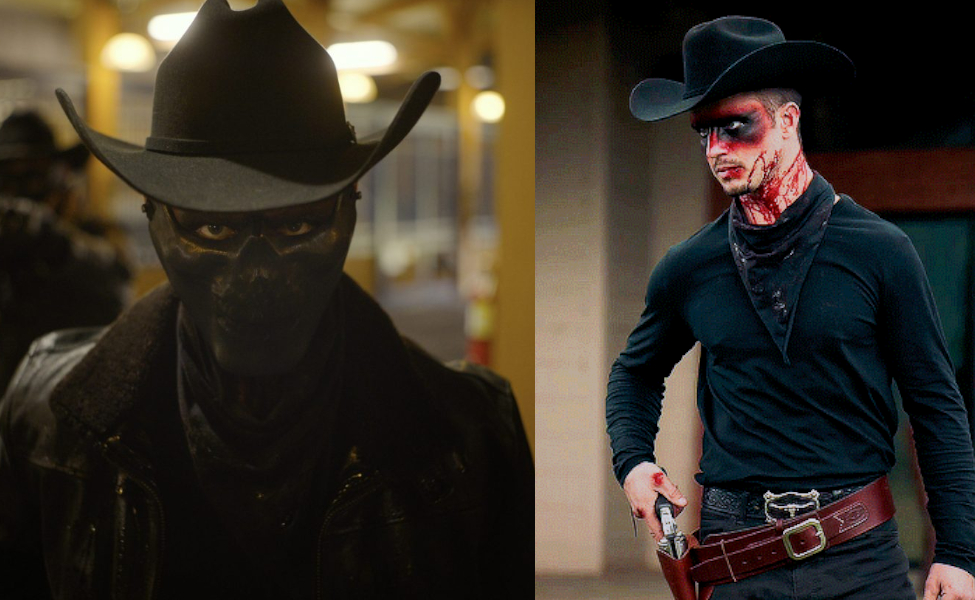 Kirk (portrayed by Will Brittain) is a minor antagonist in the horror film The Forever Purge. Kirk is a cowboy who works on Caleb Tucker's ranch.  Kirk's costume is primarily black.  He wears a black cowboy hat, shirt, and pants, with some small pops of color from the makeup around his eyes, his holster, and the plethora of blood spattered over his person.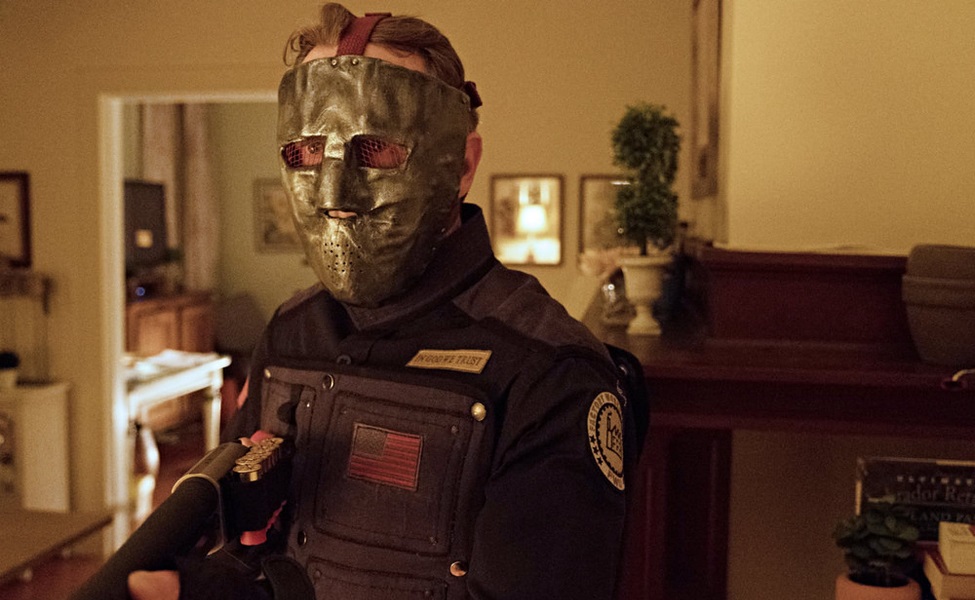 It's never good when one person is judge and jury. Even worse when they're the executioner too. But Joe Owens (played by Lee Tergesen) doesn't see it that way. Not during The Purge.
The Purge isn't real but Joe Owens still makes for a fearsome cosplay.  Black combat boots, black tactical pants, and a black canvas jacket under a black paintball vest are great pieces that can easily transition into other costumes. Even the prop shotgun can be used again and again. His mask, however, is a DIY project all itself. There aren't any listed pre-made but one can be fashioned using EVA foam.