Celebrating Women's History Month: Inspirational Female Characters in Pop Culture to Cosplay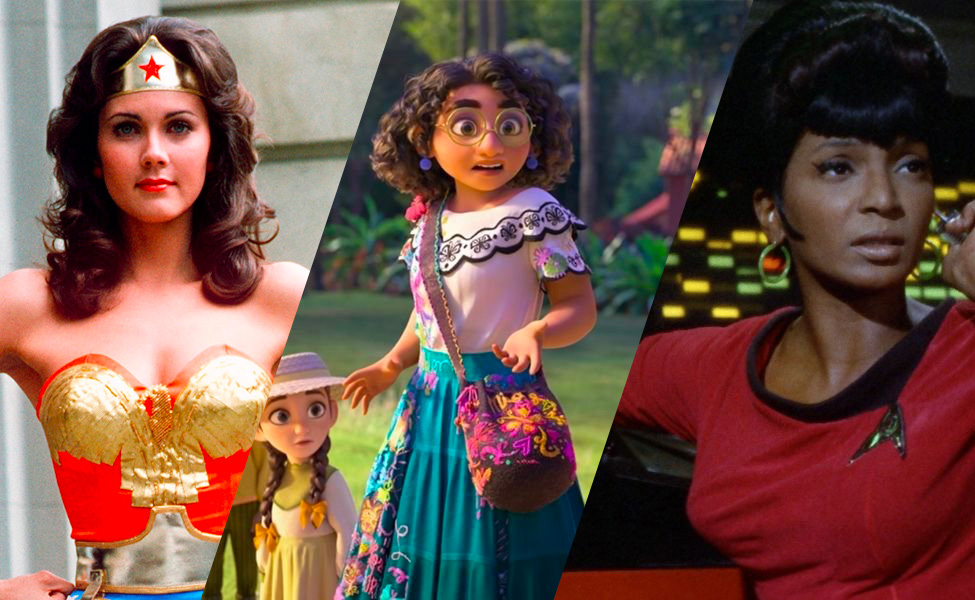 It's important to see strong female characters represented  television, comic books, and stories. From intergalactic princesses to Amazonian warriors, young girls need to know that they can be their own hero. As we've stated before, diversity in pop culture is extremely important, and we must uphold POC, female, and LGBT characters. Because March is Women's History Month, and International Women's Day was March 8, we gathered a list of the top ten influential female characters across pop culture.
This is by no means an exhaustive list, so take  Check out our Black Heroes Matter article, where we cover inspirational Black characters in pop culture, as well as our Hispanic History Month article, where we cover inspirational Hispanic characters in pop culture.
In the words of Elastigirl from The Incredibles: "Leave the saving of the world to men? I don't think so!"
---
Wonder Woman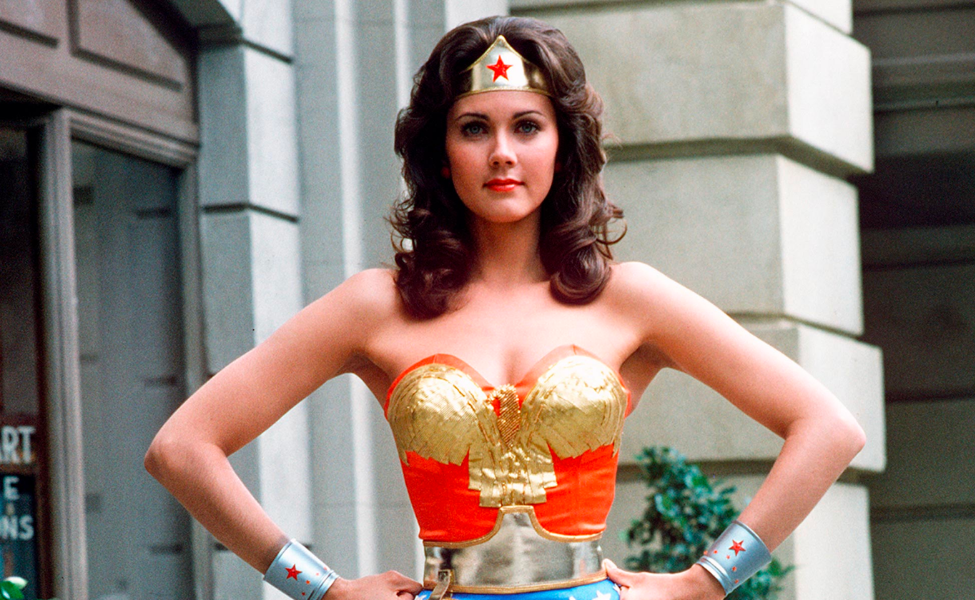 This article wouldn't be complete without Diana Prince, aka Wonder Woman. She's the most recognizable female superhero in the world of pop culture, and as per her conception in 1941, Wonder Woman was the first female superhero to land in those colorful comic book panels.
Hailing from the women warriors of Amazonia, Diana uses her powers to combat evil. Feminist journalist Gloria Steinem helped revive this iconic character in the 70s, where Wonder Woman became the symbol of the movement for women's equality. According to Gloria, Wonder Woman symbolizes many values of women's culture that feminism stands for: strength and self-reliance for women, sisterhood and mutual support among women, peacefulness, and esteem for human life.
Lynda Carter portrayed her in the live-action television series, and Gal Gadot portrays her in the DCEU. Other notable strong women in Wonder Woman are Nubia, Diana's sister, and Bia, who was introduced as the first transgender Amazon.
---
Lieutenant Nyota Uhura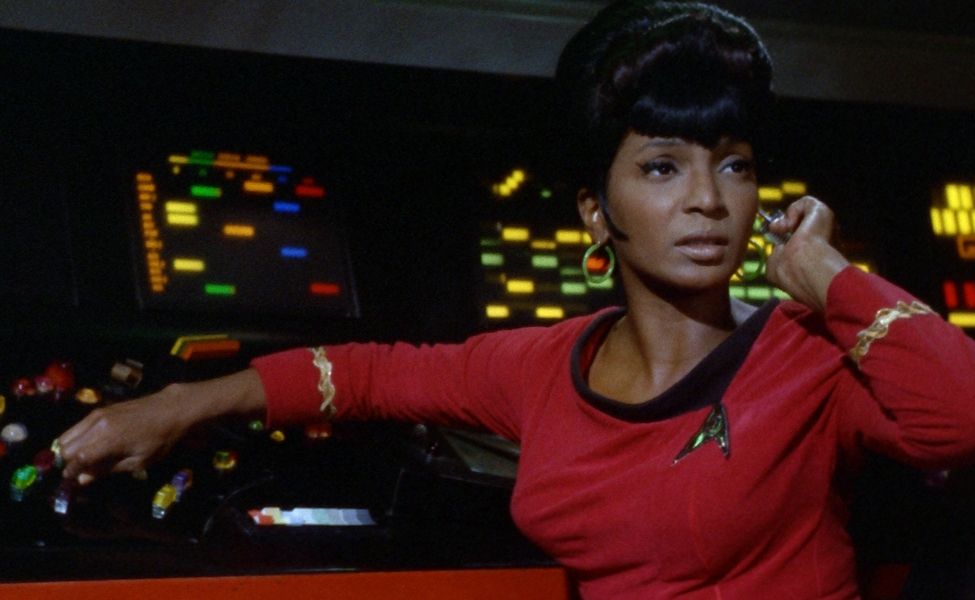 Nyota Uhura is a character in Star Trek: The Original Series, portrayed by Nichelle Nichols. Aboard the Starship Enterprise, she is the translator and communications crew officer, who goes on to become a lieutenant commander. She is a prominent member of the starfleet, and someone that Captain Kirk depends on to keep the ship running. With her bravery and rationality, the crew would be lost without her — literally!
Uhura also makes history as the first Black character on television to not be written in a role of servitude. You can also spot Uhura on our Black Heroes Matter list, where we showcase inspirational Black characters in pop culture.
---
Katniss Everdeen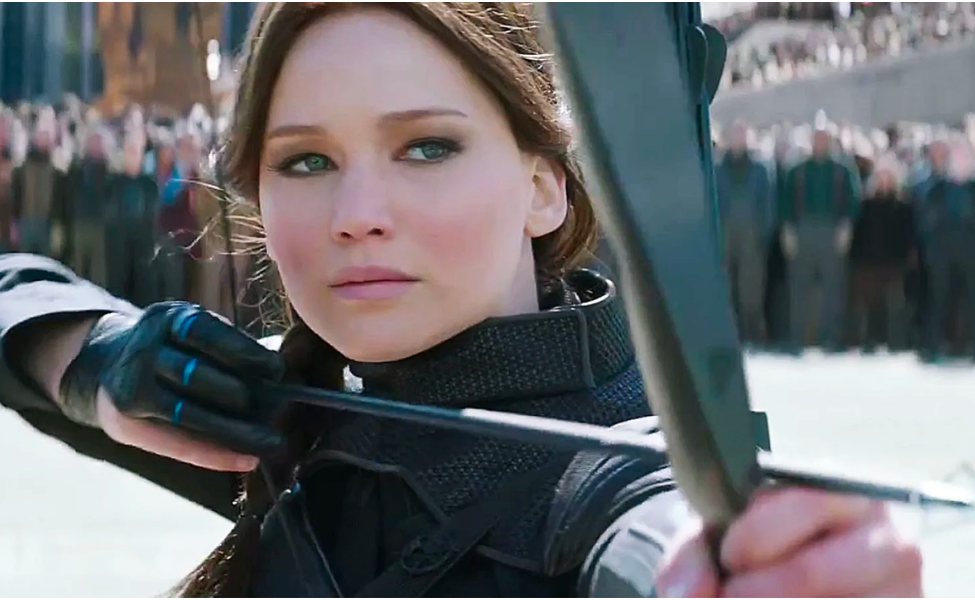 Katniss Everdeen is the protagonist of The Hunger Games series by Suzanne Collins. She has humble beginnings in District 12, and goes onto symbolize the rebellion against the Capitol. When she volunteers as tribute to replace her younger sister, Prim, in the Hunger Games, everyone thinks she is doomed. Yet that same determination propels her through the games, and with her cleverness and intellect, she manages to survive (plus her skills with a bow and arrow are a bonus).
Throughout the books, Katniss grows from a reserved individualist to an outspoken protector, especially of those she loves. Her unwillingness to back down is why she always remains victorious.
---
Princess Leia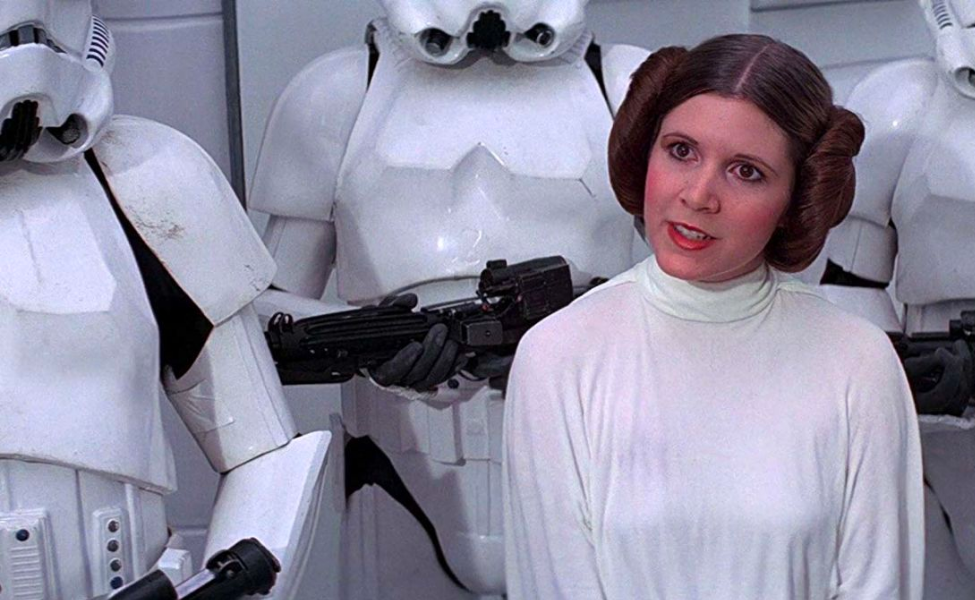 Princess Leia Organa isn't your average princess. Across the Star Wars films, she becomes a revolutionary a Jedi Knight, and a general of the New Jedi Order. Her leadership during the Galactic Civil War champions that she is one of the galaxy's greatest heroes. Leia was never afraid to assert herself — even in the face of Darth Vader — showing young girls that they can and should stand up for themselves as well.
From becoming the youngest senator of the Galactic Empire to her instrumental role in the creation of the New Republic, one can argue that Leia has had the most profound impact in the entire plot of Star Wars. She is portrayed by Carrie Fisher, a woman who is just as iconic and beloved as her character.
---
Black Widow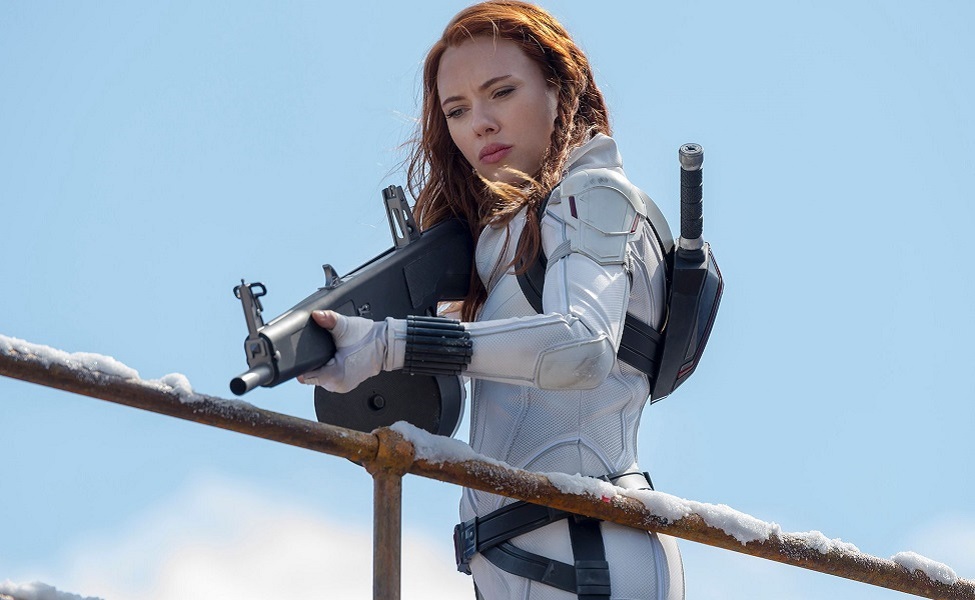 Natasha Romanoff, also known as Black Widow, started out as the sole female member of the Avengers. But with her masteries in weapons and hand to hand combat, she was a force to be reckoned with. Natasha wasn't always fighting alongside the good guys, as she was a trained assassin sent to take out Tony Stark, until Nick Fury recruited her to the Avengers.
Natasha's quote about wiping out the red in her ledger tethers to making amends for her past. Becoming a part of the team of heroes shows that she wants to heal. She shows girls how to come to terms with their mistakes, and she shows that it's never too late to make peace with yourself and others. Natasha embodies good by living her life for others, and in the end, she makes the ultimate sacrifice to defeat Thanos and restore humanity. In her solo film, she partners with her sister, Yelena, to save the other Widows, so they are able to think and act for themselves.
---
Mirabel Madrigal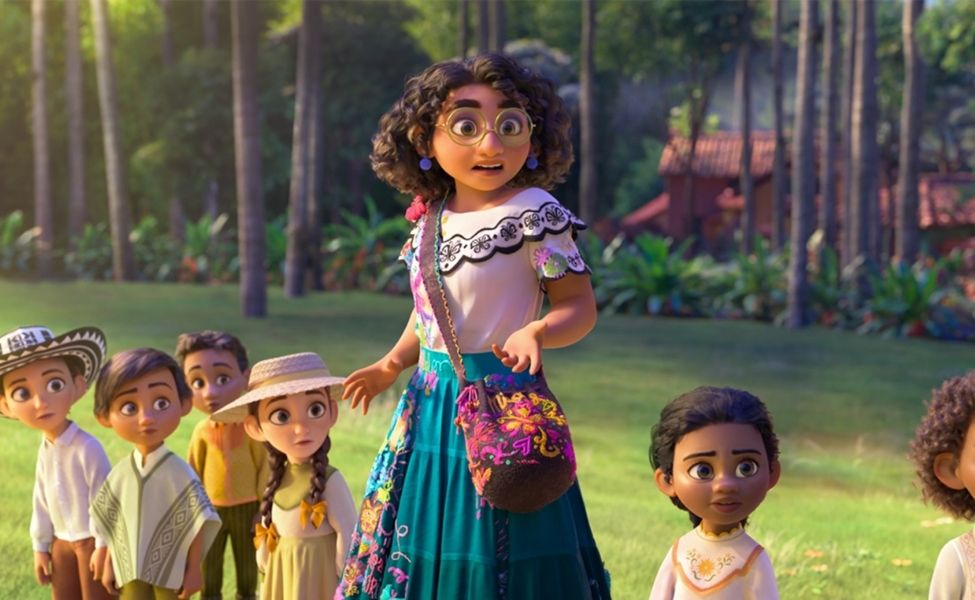 Mirabel Madrigal is the protagonist of the latest Disney animated film, Encanto. She is fifteen years old, the youngest daughter of Julieta and Agustin Madrigal. She is the only one without a gift, but she doesn't let that define her. Mirabel still sees herself as part of the family, and deeply cares for their wellbeing, as indicated by her concern when the casita begins to crumble.
Despite others doubting her, Mirabel takes it upon herself to discover the source of the problem. Her optimism and perseverance results in reuniting her family and saving the house. Gift or no gift, she is the real miracle of the Madrigals! Looking for more influential Hispanic characters to cosplay? Check out our list from Hispanic Heritage Month.
---
She Ra (and the Princesses of Power)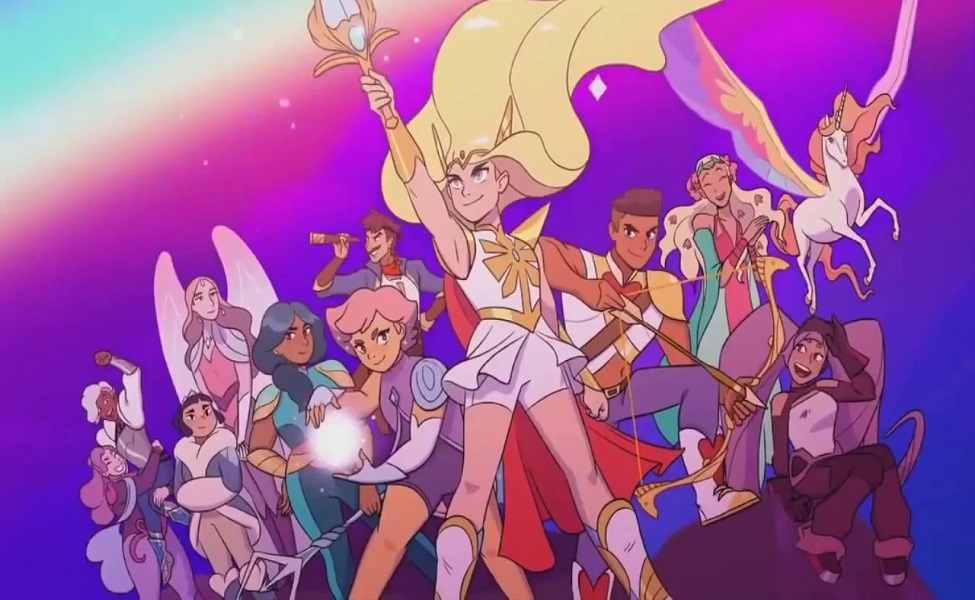 For the honor of Greyskull! Wielding a giant sword with her red cape flying behind her, She-Ra is a beacon for strong women. In the eighties, she was He-Man's twin sister in Masters of the Universe. Fast forward to the recent Netflix series, She-Ra and the Princesses of Power, where she gets her own origin story.
While the setting is still the magical planet of Etheria, the story starts with Adora, who takes on the mantle of She-Ra. No matter the iteration, she possesses a strong will, acts strategically, and exhibits a fierce loyalty. She falls for Catra, who was once her enemy, depicting a normalization of a lesbian relationship. Adora adopts the same compassion when she learns the truth about the Horde, and she begins to care for the citizens of Etheria, as well as her friends. From the peaceful nature of Perfuma to the innovative mind of Entrapta, each princess champions strong qualities as well as diverse representation.
---
Hermione Granger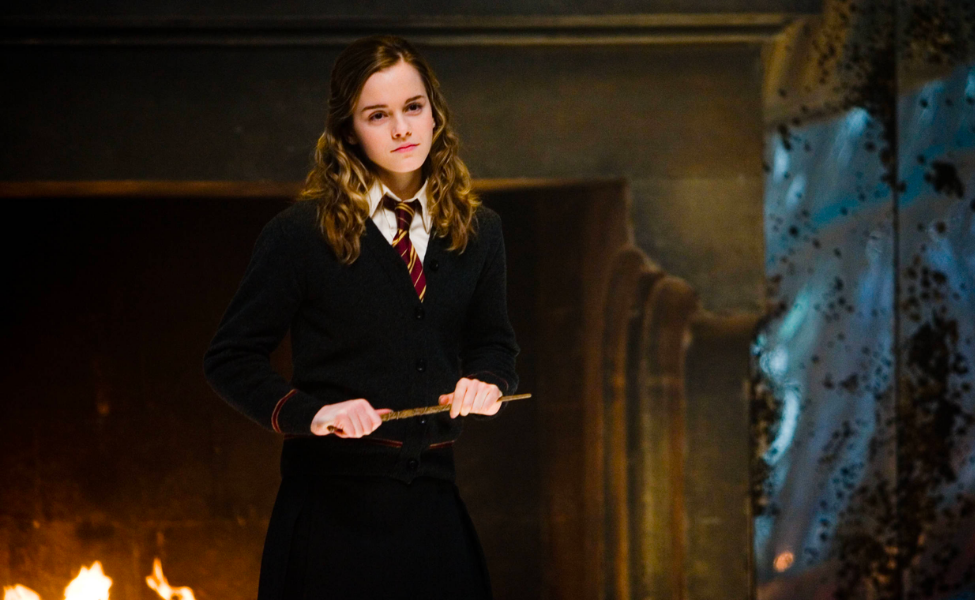 Out of all the female literary characters, Hermione Granger is an icon. In fact, many say she's the most important character of the series.  Her keen interest in academic shows young girls that they can enjoy learning — and that knowledge is indeed power!
Had it not been for Hermione's intelligence, Harry and Ron would've been gonors. But no one should dare call her meek, as her outspoken and headstrong attitude put even Draco Malfoy in his place. Her bravery and smarts produce a winning combination for a strong female character that continues to inspire girls today. Emma Watson portrays this character in the movie adaptations.
---
Ellen Ripley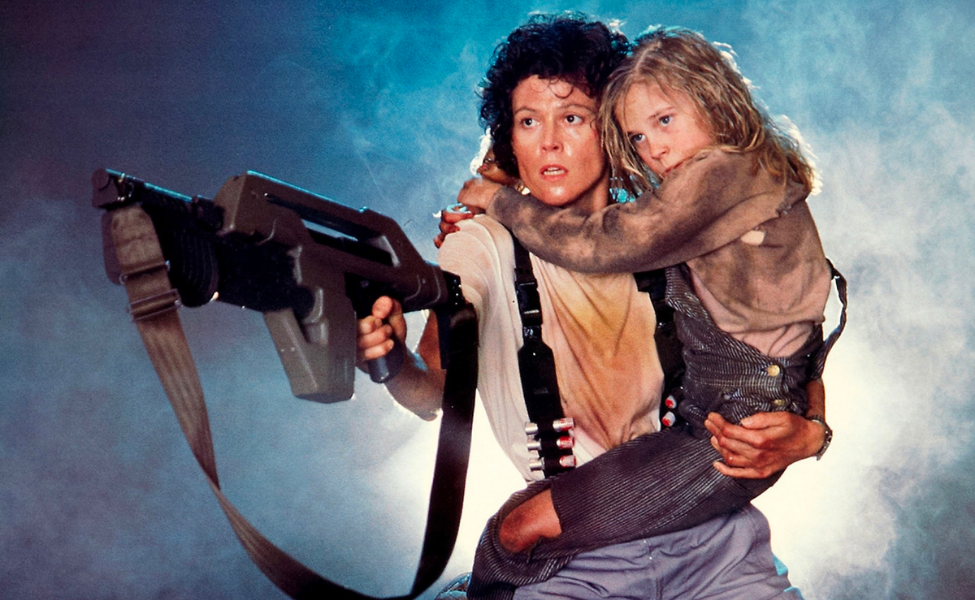 The director of Alien made a decision to switch Ripley from a usual male action hero to a heroine named Ellen Ripley. This decision would forever change the movie landscape. Portrayed by Sigourney Weaver, Ripley is introduced as a warrant officer aboard a spaceship called the Nostromo. When an unknown creature infiltrates the ship and picks off the crew, she must defend herself and her daughter.
Ripley is heralded for challenging gender roles in the science fiction, action, and horror genres. She is often considered one of the most impactful female protagonists in cinematic history and pop culture, and her influence has extended beyond the movies to novels, comic books, video games, and more.
---
Mulan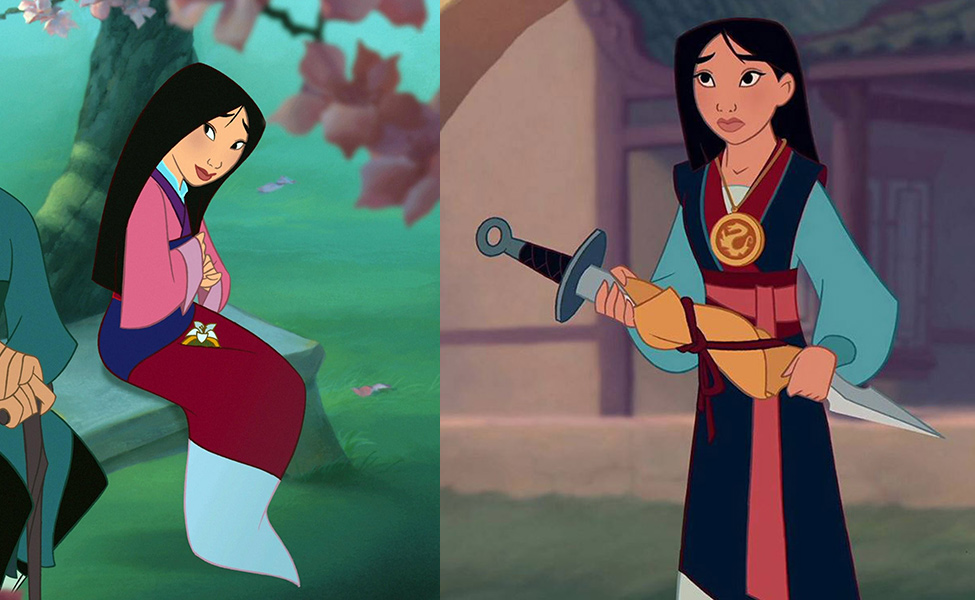 From Brave to Moana to The Princess and the Frog, recent Disney princesses have abandoned the notion of needing a prince to save them, and take matters into their own hands. This new direction seemed to originate with Mulan (1998). Based on a Chinese legend, Fa Mulan volunteers to fight in the Chinese army against the Huns by posing as a boy. Her adventurous spirit displeases her family, but she is ultimately the one who saves them. Mulan doesn't let societal expectations regarding her gender stop her from helping, and her strength in the face of adversity attests to her bravery and heroism.
There are no comments yet, add one below.
Stay connected. Don't miss out!
Get new costume guides in your inbox once a month.
And don't worry, we hate spam too! You can unsubscribe at any time.