Black Heroes Matter: Inspirational Black Characters in Pop Culture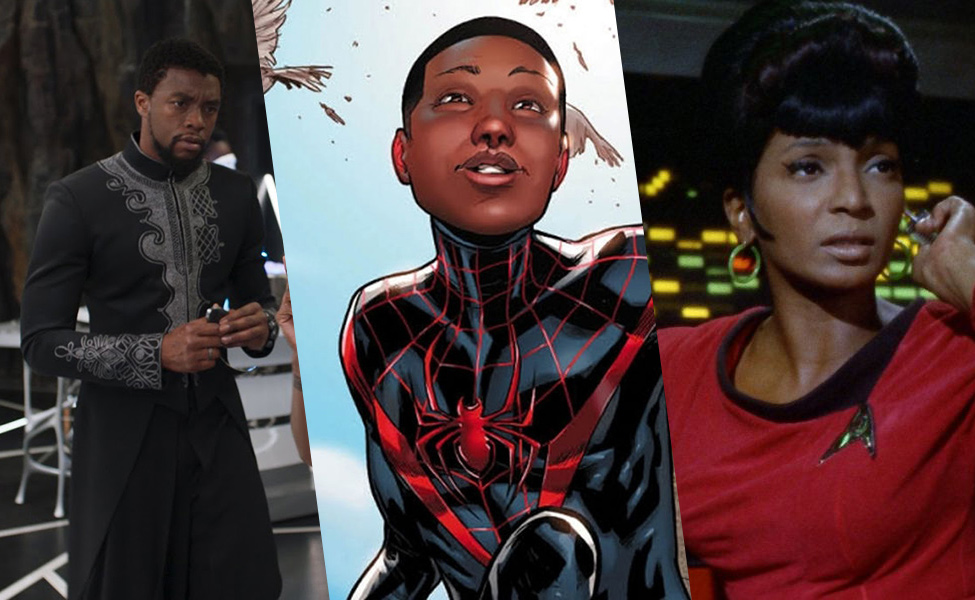 From web-slinging superheroes to beignet-making princesses, black characters are inspirational to everyone. Diversity in pop culture is extremely important, but it is not enough. We must uphold POC, female, and LGBT characters. They should not be sidekicks or second rate: they should be able to stand on their own as the extraordinary heroes they are and were meant to be.
Right now — well, really all the time — it's important to showcase black talent and creativity. Alongside our feature article, Carbon Costume wants to celebrate black characters in pop culture. This is by no means an exhaustive list, and we suggest looking into black centric stories created by black authors and artists, but here are our top ten favorites.
---
Nick Fury from Marvel's Avengers
How do we even begin to list Nick Fury's credentials? He is extremely accomplished: he rose to the rank of Colonel in the U.S. army, became a CIA operative during the Cold War, joined S.H.I.E.L.D, got promoted to director, and then organized the Avengers Initiative. He is confident in his ideas and efficient in executing them. Despite his enigmatic nature, he is committed to protecting the world and genuinely cares about humanity. He also doesn't treat the Avengers as celebrities or pawns, and he doesn't back down from his superiors. In the midst of wrangling superheroes and alien threats, Fury always keeps a level head. All leaders should look up to Fury, but they should also be careful of Flerken. 
---
Nyota Uhura from Star Trek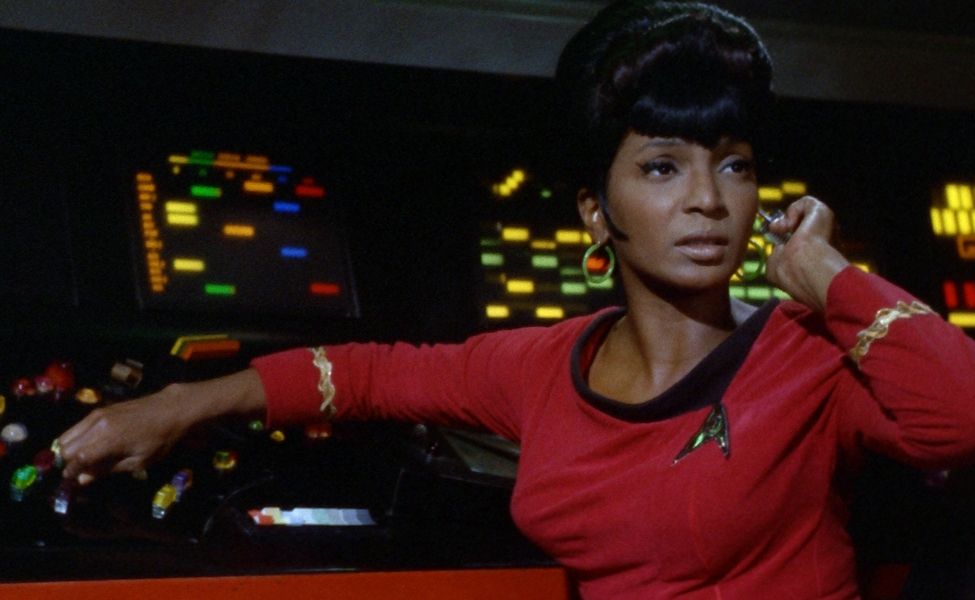 Nyota Uhura (Nichelle Nichols) is the translator and communications crew officer on the Starship Enterprise (and in our opinion, one of the best crew members in Star Trek history). Uhura prefers a peaceful, rational approach and is always willing to help. Her intelligence is unmatched: she manages to rewire her communications in times of crisis, and after her memory is wiped, she re-learns everything — even her fluency in Swahili! Both her intellect and loyalty result in a deserving promotion to lieutenant commander. Her black identity plays a crucial role in the show. Nichols wanted to leave after the first season, but Martin Luther King Jr. convinced her to stay, because her representation in the role would signify the future of equality among races. The racial diversity in the cast emphasized the messages of cooperation and harmony.
---
Finn from Star Wars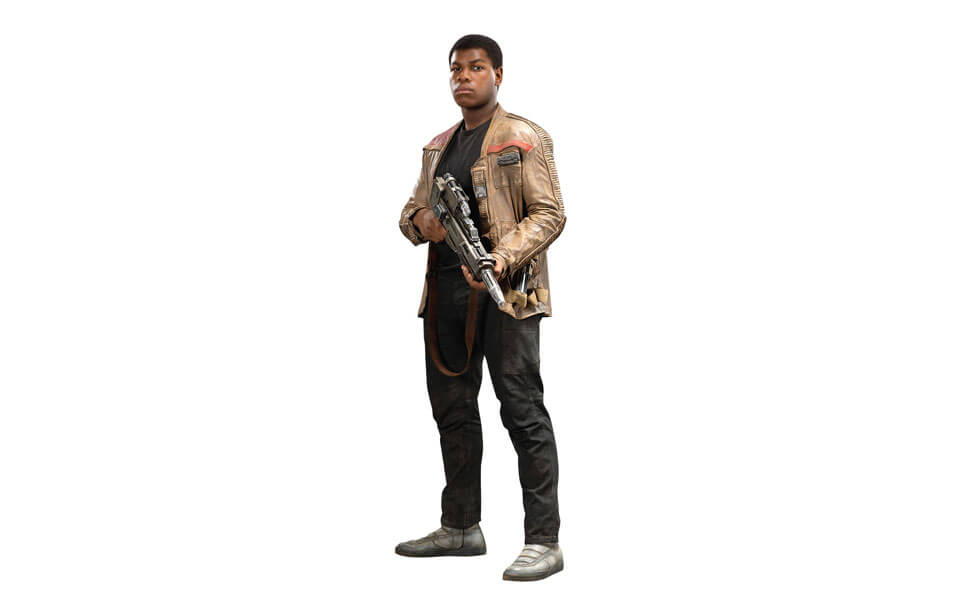 From his beginnings as a Stormtrooper to becoming a key part of the Resistance, Finn is perhaps the most important character in Star Wars. When he learns of the Order's cruel mission, he chooses good over evil, escaping to join Rey and the Resistance. This action immediately displays his bravery that is necessary for standing up to the Order. It also shows that a person can change for the better despite what they believed at first. And Finn isn't a Jedi or a Sith — he was just a normal guy. Like Han Solo and Luke Skywalker, Finn chooses this new responsibility, not out of service, but out of human compassion and empathy. This display of humanity makes us relate to him, and root for him alongside Poe and Rey. Finn is a fantastic companion to them both, always having their backs and on the lookout in dangerous situations.
---
Storm from X-Men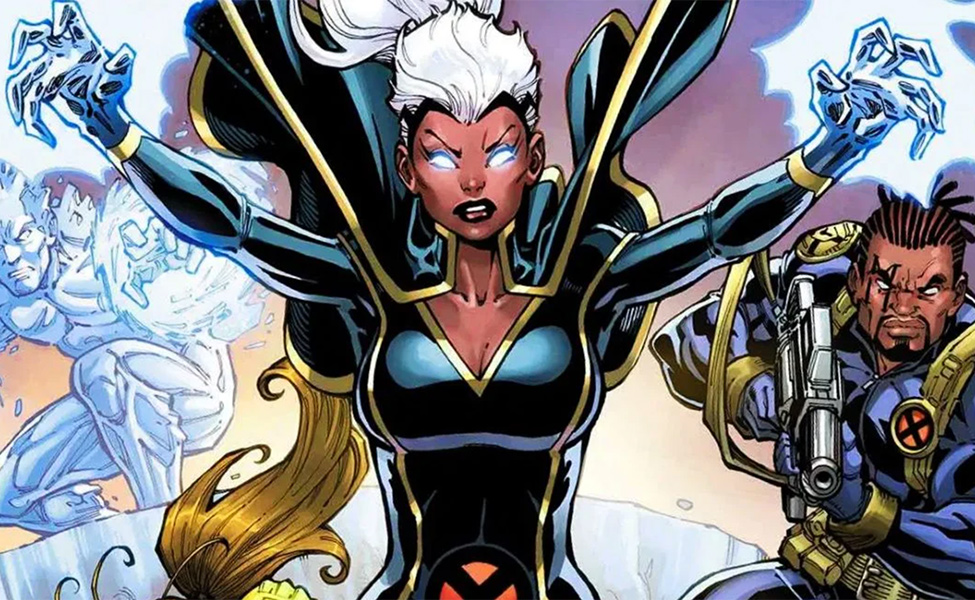 Storm aka Ororo Munroe is often regarded as Marvel's most important superhero, for she makes as the first black female superhero in comic book history. Perhaps Storm is the most popular member of the X-Men, and she might be the most powerful! She is a mutant who can control the weather and atmosphere. Did you know she comes from a royal background too? She comes from a long line of African witch-priestesses, and her mother is a tribal princess of Kenya. Once she realizes her incredible abilities, she owns it and becomes her best self. As a character, Storm proved herself a competent leader after Cyclops' absence. She empowers other women, as seen through her close friendship with Jean Grey and aid towards Wonder Woman after defeating her in battle. We can't forget that iconic 80's rebellious phase where she sported a rockin' mohawk.
---
Luke Cage from The Defenders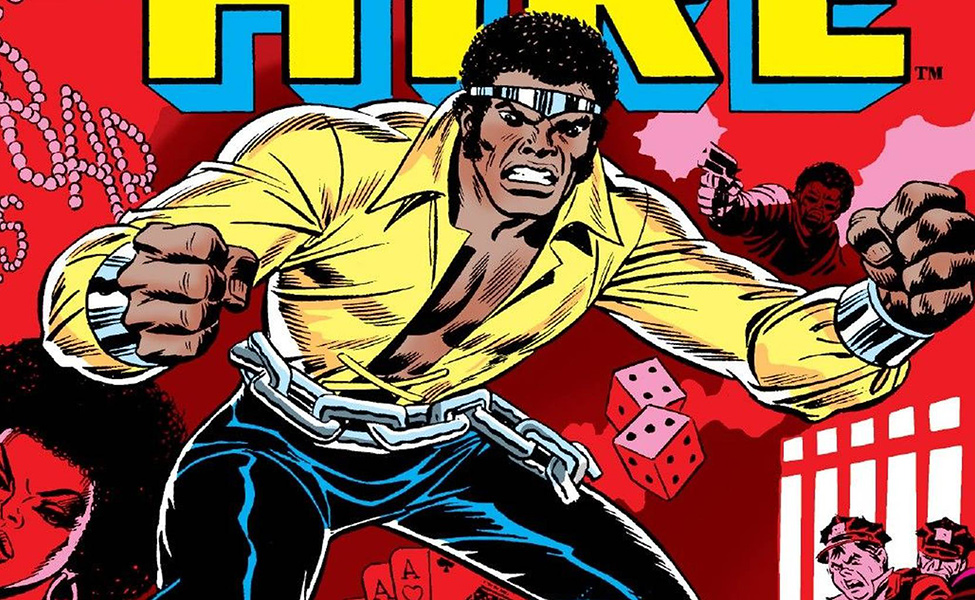 "Sweet Christmas!" That's the catchphrase of Luke Cage, a superhero in the Marvel comics. Mike Coltor starred as the buff hero for hire in the live action Netflix adaptation, as well as its spinoff, The Defenders. Born Carl Lucas, he was imprisoned for a crime he did not commit. He worked through the anger and pain caused by the betrayal of his friends, which led to his unjust incarceration. The experiment in the prison guard's Electro-Biochemical System was supposed to kill him, but Luke came out with newfound powers. With new super strength and bulletproof skin, he uses his powers for good to protect the people of New York. His other alias, Power Man, has origins in the term "Black Power."
---
Sam Wilson from Marvel's Avengers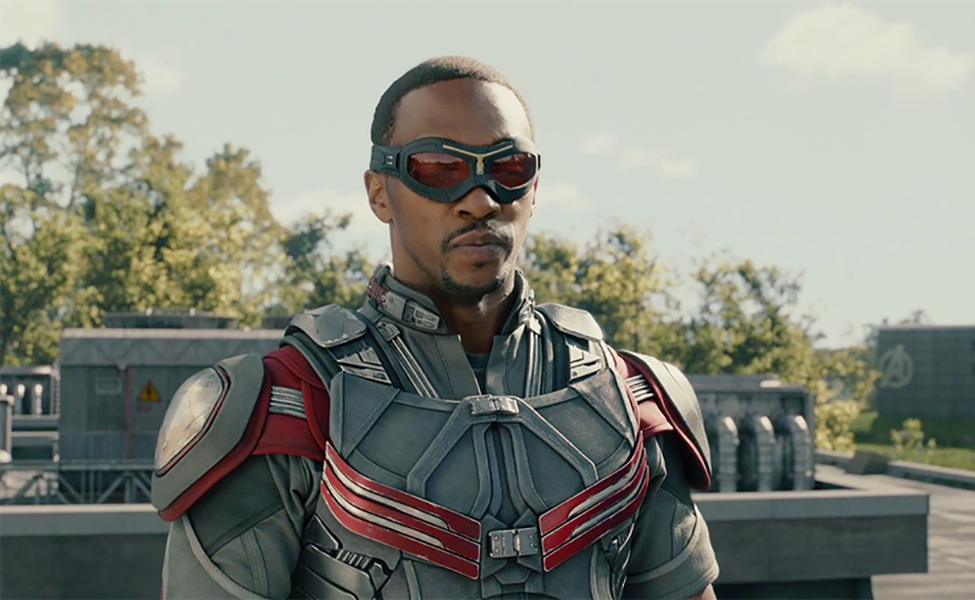 You know who deserves more appreciation? Sam Wilson, aka Falcon. And I'm sick of him being overshadowed by Captain America and Winter Soldier! His unwavering loyalty to Captain America is apparent in every movie, from fighting on his team in Civil War to coming "on your left" in Endgame. While he doesn't care much for Bucky at first, he learns to befriend him because of Cap. His comics provide a much richer repertoire: overcoming the death of his mother, getting out of the mob life, becoming the leader  S.H.I.E.L.D. Super-Agents, and refusing to be a token in the Avengers. His headstrong and loyal character lead him to the best accomplishment of all. In the current timeline of the cinematic universe, Sam rightfully earned the shield and will become Captain America. We couldn't think of anyone more deserving.
---
Mermista from She-Ra and the Princesses of Power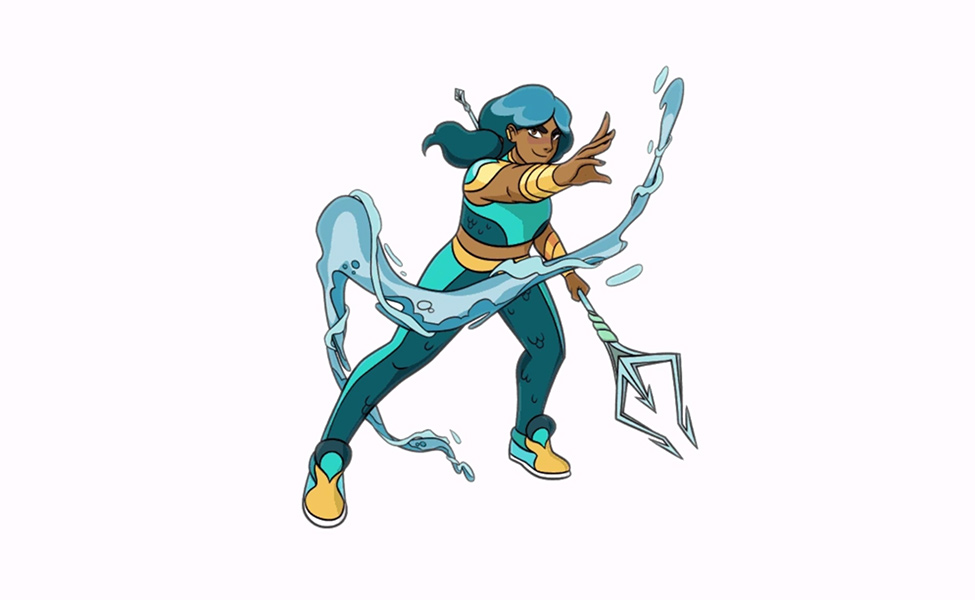 Mermista is a princess in She-Ra and the Princesses of Power. She rules over Salineas and can control water. She can even turn into a mermaid, where her scaly leggings become a tail! Mermista is a key ally to the princesses, as her powers are among the most extraordinary. In the beginning, she was reluctant to join the Rebellion, but now she values friendship and unity, and uses her abilities to help save Etheria. Mermista serves as role model for young girls because she speaks her mind and asks questions when things seem suspicious. She doesn't back down when faced with a challenge. Moreover, she isn't afraid to stand up to Seahawk for his overly flirtatious attitude.
---
T'Challa and Shuri from Marvel's Black Panther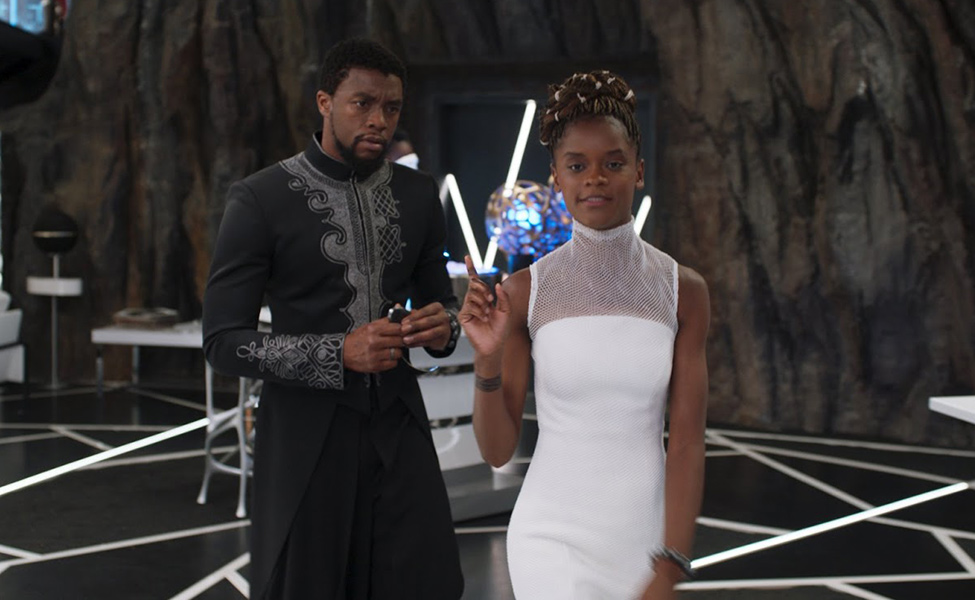 While these are technically two different characters, we can't separate the best siblings in the Marvel Universe. T'Challa, aka Black Panther, displays excellent leadership skills as king of Wakanda. He inspires us to be diplomatic as well as cautious of potential threats. In his power struggle with Killmonger, he shows us when you fall down, you must get back up and keep fighting. On the other hand, Shuri inspires us with her technological genius and devotion to helping her brother become king again. She serves as an excellent role model for young girls who want to get into STEM. They have their playful teasing moments as brother and sister, and they are stronger together, emphasizing the importance of sticking together as family.
---
Princess Tiana from Disney's The Princess and the Frog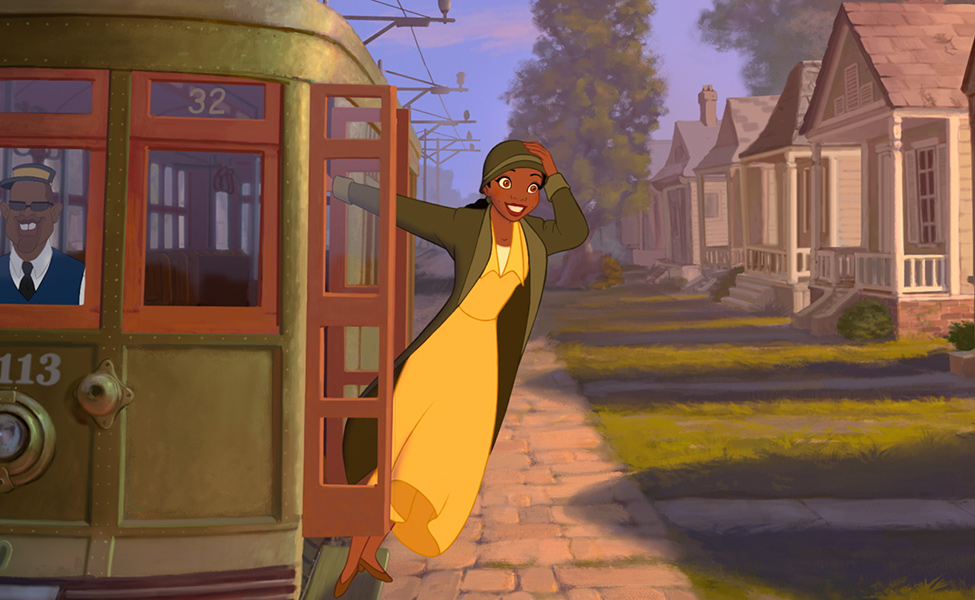 While some princesses wait for a prince to save them, Princess Tiana works hard to succeed on her own. Ever since childhood, Tiana commits achieving her dream of opening up her own restaurant. She embraces positive family values, learning from her father that sharing food with others spreads joy. She believes the only way to get what you want in this world is through determination and hard work. She saves up all her earnings and takes the initiative to scope the sugar mill. Despite the obstacles in her way, Tiana keeps her head up high to achieve her goal. And although we list her as "Princess Tiana," this leading lady is more than just a princess. She's a chef, entrepreneur, and the owner of her restaurant, Tiana's Place.
---
Miles Morales from Into the Spider-Verse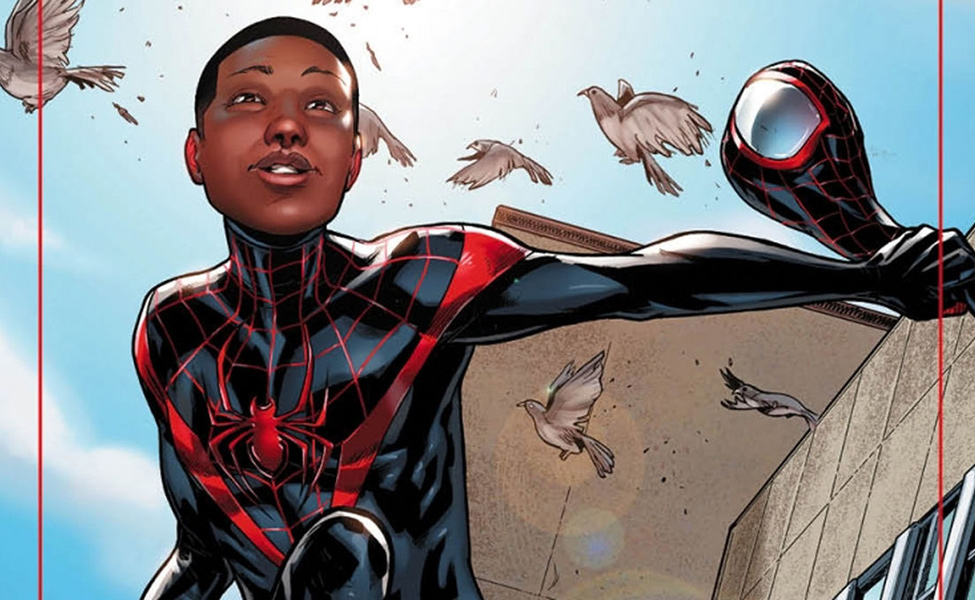 Aside from the awesome graphics of his new game on the PS5, Miles Morales is a fan favorite in the Spider-Verse. Coming from an Afro-Latino background, Miles became popular after the release of the animated movie Into the Spider-Verse in 2018. Now dozens of articles claim that Miles is the best version of Spider-Man. He goes through relatable struggles. Strained relationships, struggle to fit in in school, getting underestimated by others, a radioactive spider bite. Well, aside from the radioactive spider bite part. But Miles emerges in the scene in his dorm room, when all odds are against him and it seems like nothing can be done. Instead he perseveres, breaking from his restraints and creating a brand new Spidey suit. After being reluctant to his powers, he accepts his new identity and becomes confident to save the day. His leap of faith from the skyscraper symbolizes him letting go of fear and insecurity to become the hero he was meant to be.
There are no comments yet, add one below.
Stay connected. Don't miss out!
Get new costume guides in your inbox once a month.
And don't worry, we hate spam too! You can unsubscribe at any time.