Interview with Fashion Designer Mika Hikari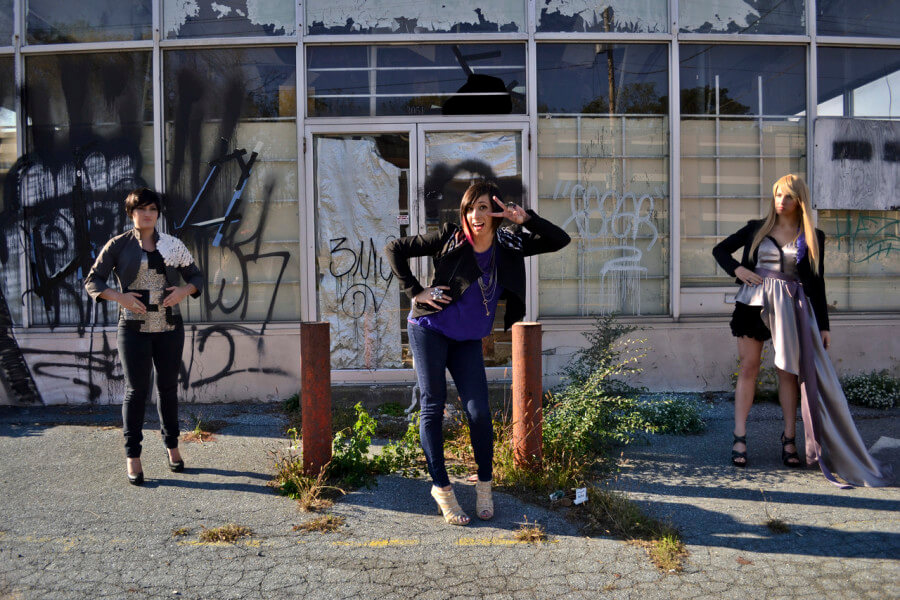 We're all about do-it-yourself costumes here at Carbon Costume, but we can always learn from the pros. Enter fashion designer Mika Hikari of Black Teal Brick and Steel. Mika's specialty is breathing a second life into vintage thrift garments. We discovered Mika through her profile on Geekadelphia, and asked her some questions about costume design.
Can you tell us about what you do as a professional costume designer?
Everything! I put no limits on what I can and will do as a costume designer. My costume ventures include garment construction, makeup design, weapon recreation and wig design. I have designed and produced garments for classic shows like West Side Story and Beauty and the Beast in addition to the vast amount of costumes I have created for cosplay. Most of my costume work comes from commissions for anime conventions. I love the challenge of re-creating costumes worn by anime characters.
Where do you get inspiration for your designs?
The real question is where don't I get inspiration. The smallest thing can inspire me, and it happens so quickly. Seeing something as simple as a plastic bag blowing across the street can spark the idea for something beautiful. I also really love learning about other cultures, and pull a lot of those details into my designs. Inspiration for many of my collections have come from vastly different places like the Mongolian Steppe, solar farms, Japanese folklore, wind turbines and Korean pop culture.
What's your best thrift store find ever?
Hmm. There have been so many great finds so far it's hard to choose just one. I guess my best find would have to be a vintage wool fedora hat. It was a great tan color and I couldn't say no. After doing a bit of research I found out that it was made by a fairly well known company circa 1950. After my re-design touches that included a custom feather band, complete with peacock feathers, the fedora was fit for a girl to rock.
What's one piece of advice you'd give others just getting into costume design?
Don't ever settle. The sky is the limit. If you're creating a costume with a difficult piece in the garment, don't short cut it. Only when you push your creative mind to the limit will you discover your true potential. I believe creative people rule the world and you shouldn't let a difficult wing rig or a gravity defying skirt stand in your way.
What one character would you most like to see get the Carbon Costume treatment?
I really had a hard time deciding so I gave two options:
1. Being a lover of cheesy movies I will have to go with Zenon from "Zenon: Girl of the 21st Century." My teen years consisted of Disney channel movies of the late 90's, and my favorite was definitely Zenon. She marched to her own beat and that was something I always loved about her character.
2. I really liked Penny Robinson from the 1998 movie "Lost in Space." Her futuristic style in the beginning of the movie was especially my favorite. I love anything funky and edgy. So, when I was younger and first watched this movie she was like a style icon to me.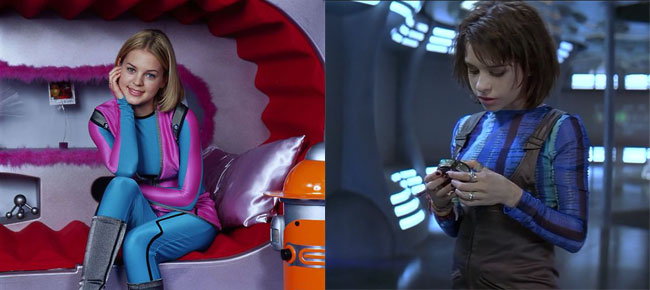 Check out Mika's amazing work at Black Teal Brick and Steel. She's available for commission work, and select pieces can be found on Etsy. Thanks to Mika for having a chat with us — about Zenon and Penny, we'll see what we can do!
Stay connected. Don't miss out!
Get new costume guides in your inbox once a month.
And don't worry, we hate spam too! You can unsubscribe at any time.