16 Awesome Couples Costumes for Halloween 2014
16. Fargo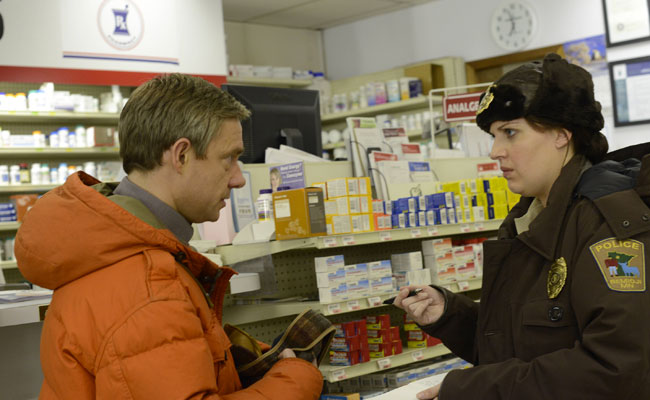 Lester Nygaard (see costume) and Molly Solverson (see costume) might be on opposite sides of the law, but they both share small-town sensibilities and dress for the Minnesota winter.
---
15. Orange is the New Black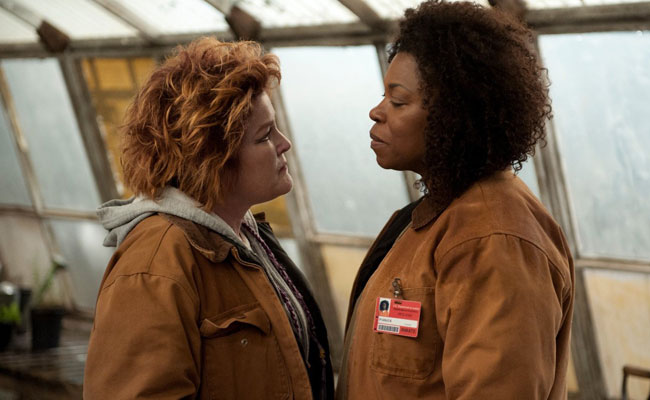 Red (see costume) and Vee (see costume) may have been friends from the start during their first stint in Litchfield Prison, but the second time around, it's a different story.
---
14. The Walking Dead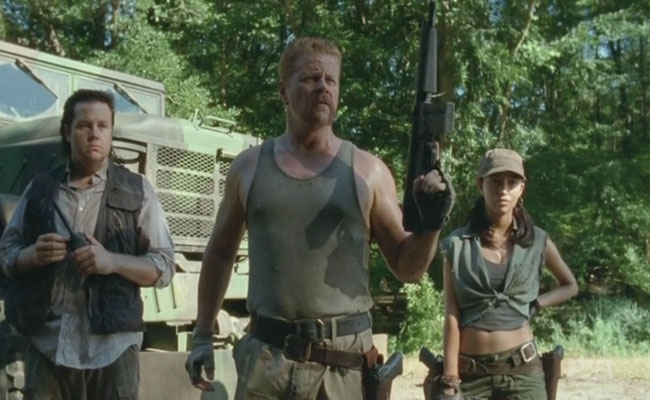 Abraham Ford (see costume) and Rosita Espinosa (see costume) are two-thirds of a motley crew on a mission to Washington when they happen upon survivors Glenn and Tara.
---
13. Hotline Miami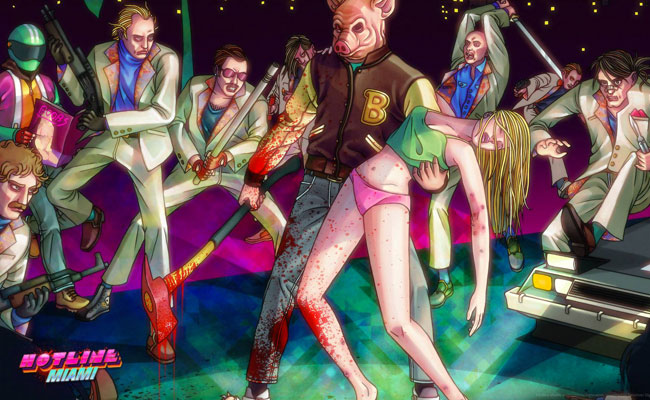 Jacket (see costume) and Driver (see costume) both receive cryptic messages ordering them to conduct brutal assassinations. When they cross paths, it's inevitable that things turn violent.
---
12. The Avengers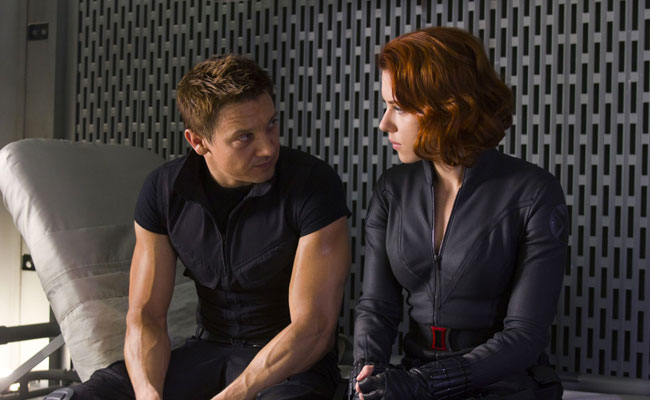 Among the Avengers, Black Widow (see costume) and Hawkeye (see costume) are the most human of the bunch, and seem to share a history. Let's just say that it's complicated.
---
11. 22 Jump Street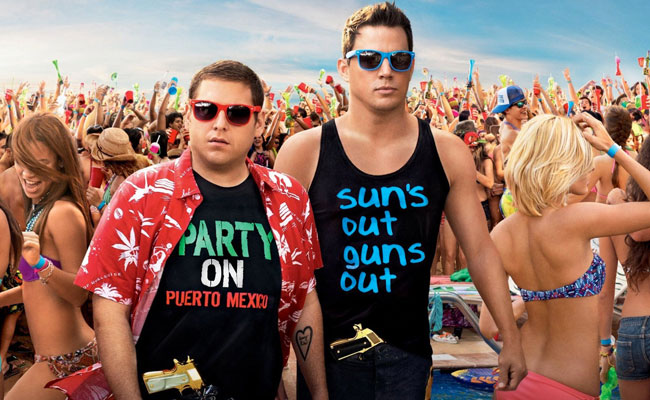 Schmidt and Jenko (see costume) have had the ultimate bromance since 21 Jump Street. This time, they're on assignment as college students, and that means spring break.
---
10. The Zero Theorem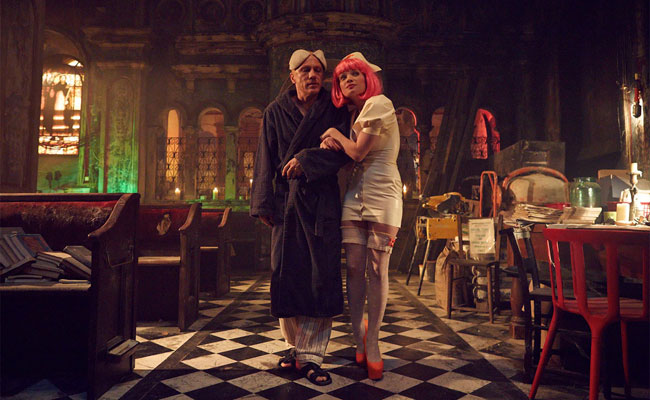 In this quirky sci-fi film by Terry Gilliam, Qohen Leth (see costume) is a reclusive programmer who works from home, where inexplicably he's visited by the alluring Bainsley (see costume).
---
9. BoJack Horseman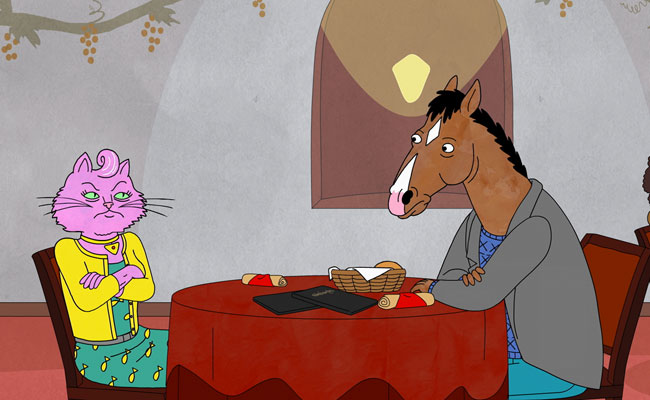 Princess Carolyn (see costume) is BoJack Horseman's (see costume) agent and sometimes girlfriend. She's not as good at keeping her personal and professional lives separate as she may think.
---
8. Frozen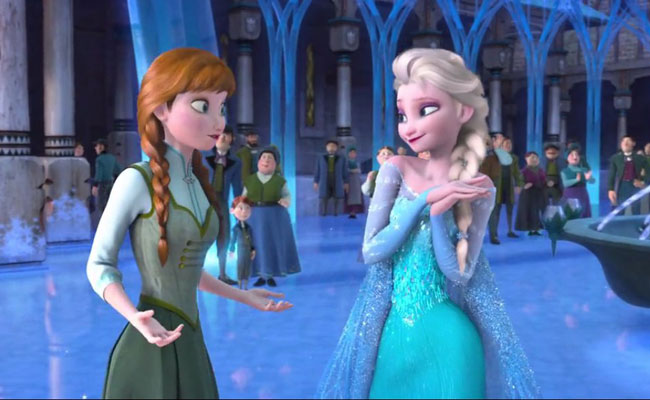 When young princess Elsa (see costume) accidentally injures her little sister Anna (see costume) with her cryokinetic powers, their parents decide to raise them apart. Many years later, Elsa is crowned queen and the sisters are reunited, but things are, shall we say, icy at first.
---
7. inFAMOUS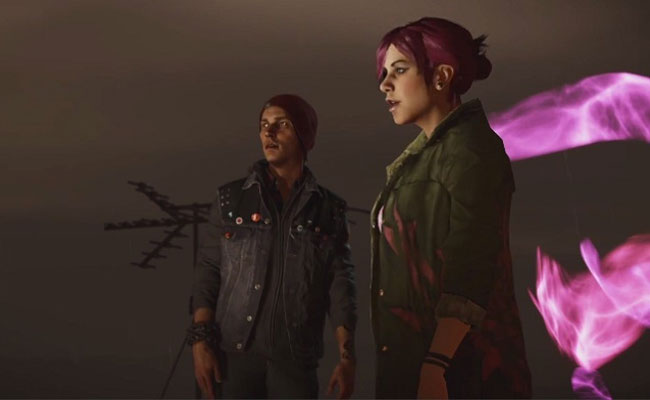 When Delsin Rowe (see costume) encounters fellow conduit Abigail "Fetch" Walker (see costume), he must decide whether to convince her to stop slaying drug dealers or train her to become an even more effective killer.
---
6. Hannibal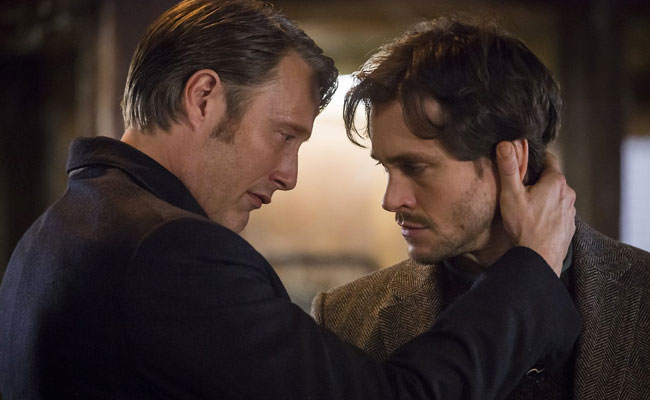 Will Graham (see costume) and Hannibal (see costume) have an uneasy relationship. At any moment, you're not quite sure if they're patient and doctor, informant and suspect, or dinner and diner.
---
5. Game of Thrones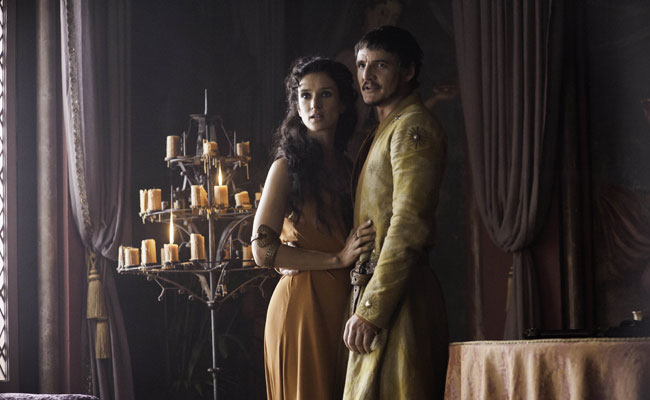 From their first moment on screen, the chemistry between Oberyn Martell (see costume) and Ellaria Sand (see costume) was palpable. But that's not to say they're not open to other lovers.
---
4. Guardians of the Galaxy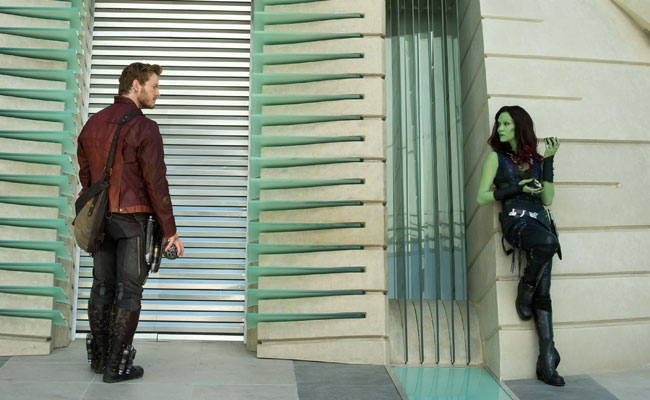 Peter Quill (see costume) and Gamora (see costume) have a connection through their difficult upbringings. Peter lost his mother at a young age; Gamora was the lone survivor when her species was exterminated, only to be coldly raised by Thanos as an assassin.
---
3. The Lego Movie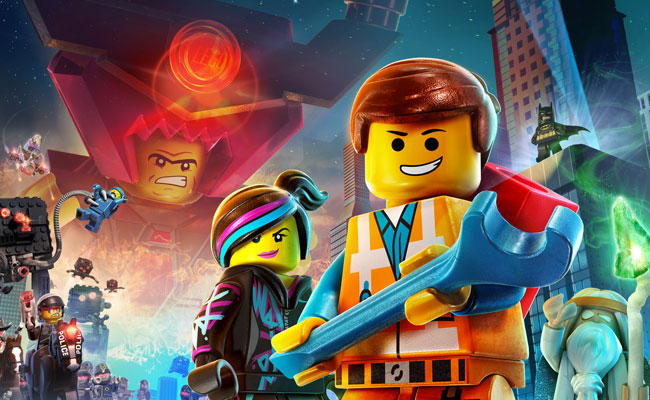 Emmett Brickowski (see costume) and Wyldstyle (see costume) both come to realize that they're Master Builders, capable of building things out of Lego blocks without the need for instructions. That is quite a talent.
---
2. Vikings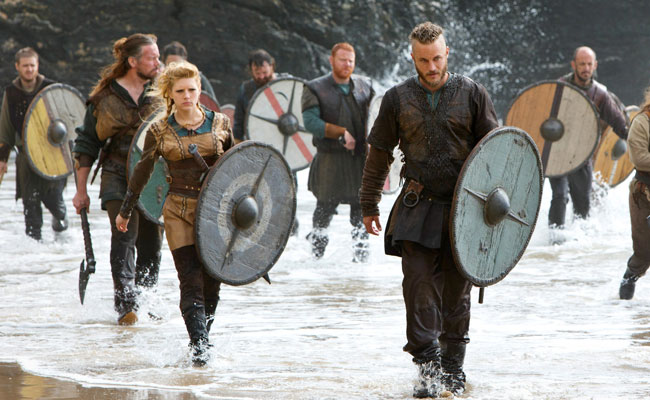 Vikings are fierce, and none more so than Ragnar Lothbrok (see costume) and Lagertha (see costume). Not sure what Ragnar was thinking with Princess Auslag, but we're gonna pretend that never happened.
---
1. Game of Thrones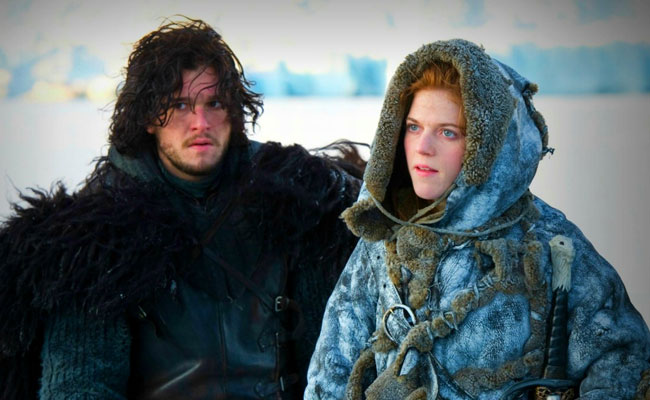 With Jon Snow (see costume) as a brother of the Night's Watch and Ygritte (see costume) as a wildling, they should have no business together except to kill each other. But a love grows between them despite their differences.
---
Want more couples costume ideas? Don't miss last year's article!
There are no comments yet, add one below.
Stay connected. Don't miss out!
Get new costume guides in your inbox once a month.
And don't worry, we hate spam too! You can unsubscribe at any time.