Top 10 Post-Apocalyptic Cosplay Ideas Inspired by the Pandemic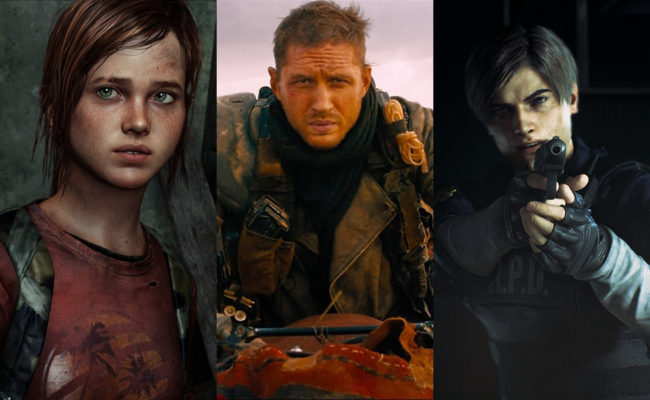 The COVID-19 pandemic has us all bogged down. For cosplayers, it can feel particularly upsetting, since most upcoming conventions have been cancelled, and all the fabric stores are closed. However, their craft prevails with virtual cons and at-home photoshoots. It really proves cosplayers come up with the most creative ideas.
Another cool idea might be to cosplay some characters from post-apocalyptic genre. After all, some people are calling this the apocalypse. Here are some of the most notable characters who survived pandemics, zombies, and total madness. And while we're at it, we're going to judge their outfits to see if they'd be able to survive the coronavirus.
---
Negan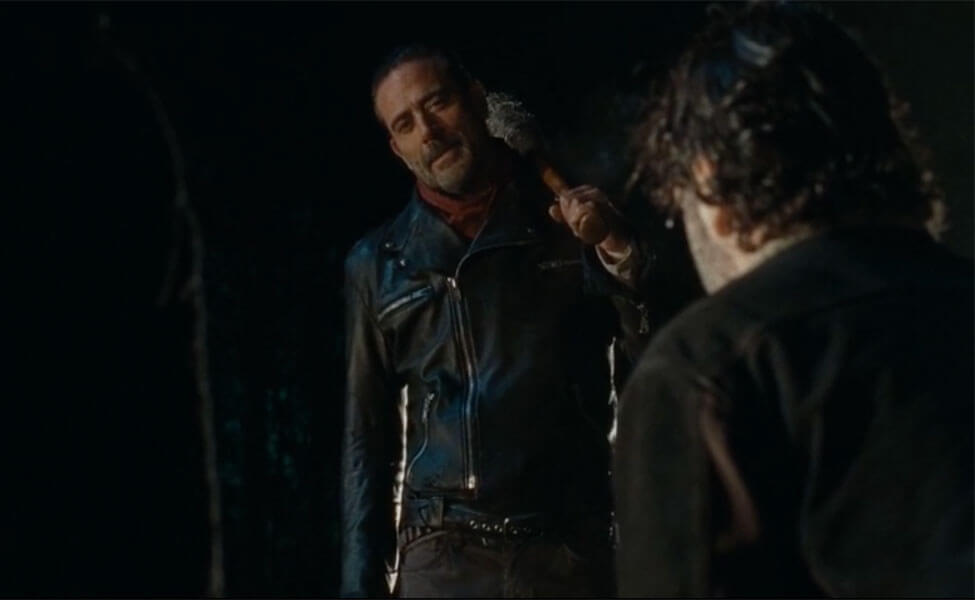 Not even the coronavirus would want to mess with Negan. And although he's the main villain of The Walking Dead, he's quite the fan favorite. With staples like a leather jacket and jeans, you can probably cosplay this antagonist from home. We recommend using our Negan costume guide to put it all together. We don't recommend leaving the house wielding Lucille, or at all for that matter.
See all The Walking Dead costumes…
---
Ellie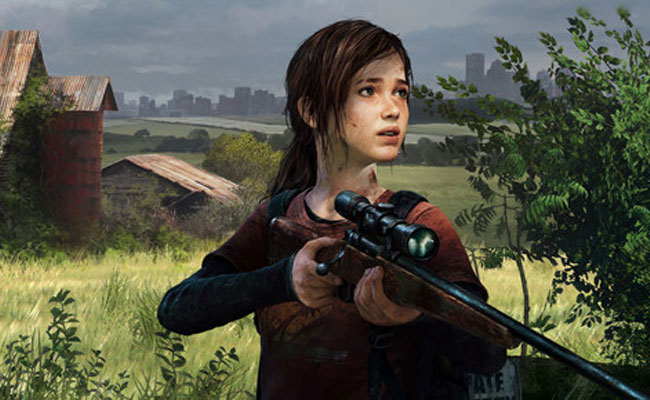 Considering the coronavirus pandemic, we can relate to Ellie from The Last of Us. Although hopefully it won't last twenty years, and we won't have to kill each other to survive. Regardless, Ellie keeps her outfit casual, but why does she have an empty backpack? Get with the program, Ellie. Put down the machine gun and grab some hand sanitizer instead.
See all The Last of Us costumes…
---
Mad Max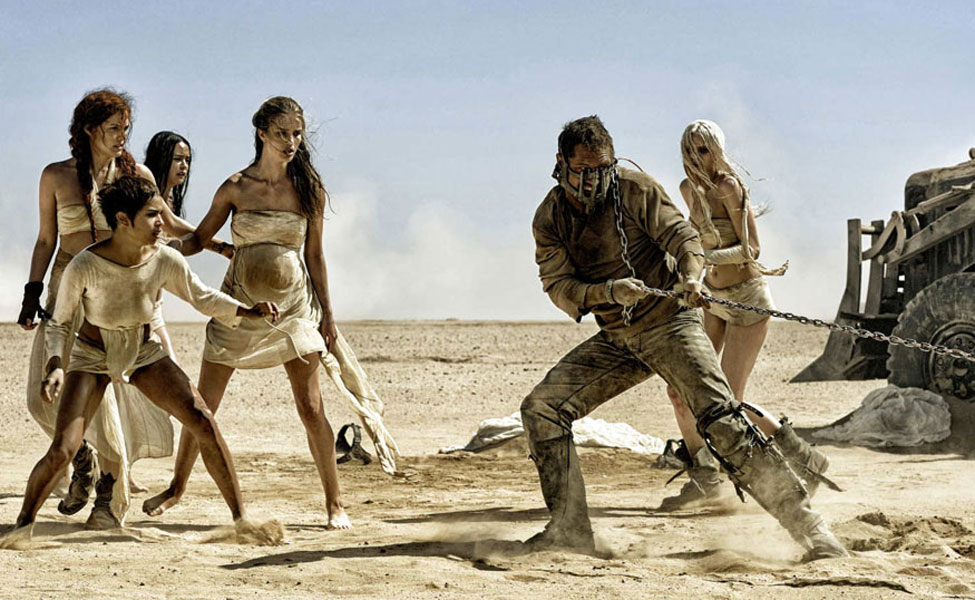 We have no doubts here. Max, the protagonist the self-titled thriller remake, would totally survive the pandemic. He escapes from Immortan Joe, while helping his five wives flee in the process. He confronts and defeats the Bullet Farmer singlehandedly and donates his blood to save Imperator Furiosa's life. Max makes use of the scarce resources to survive, and his rugged outfit proves his hardships. You can achieve the look by following our costume guide here.
---
Number Five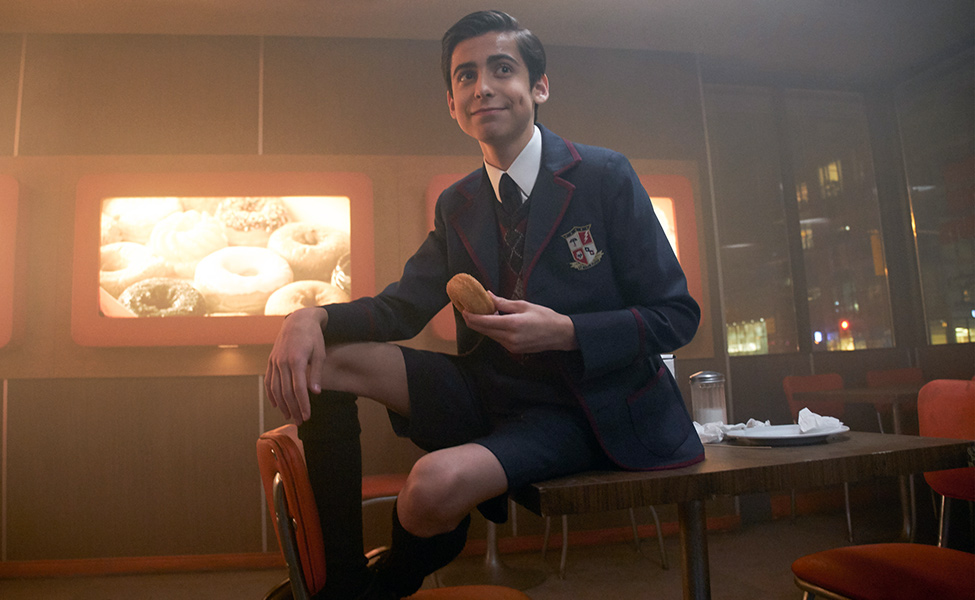 Number Five is a member of the Umbrella Academy, which consists of seven of the superpowered children adopted by Reginald Hargreeves. He has the power of teleportation. After a time jump too far into the future, Number Five witnesses a post-apocalyptic world firsthand. Though instead of Vanya causing the apocalypse, it's a pandemic. While not an ideal outfit for said pandemic, the academy uniform is classy and comfortable. And it's pretty easy to assemble using our Number Five costume guide. His powers would have been useful, as this might be easier if we knew about it in the past and prepared ourselves.
See all Umbrella Academy costumes…
---
Joshua Graham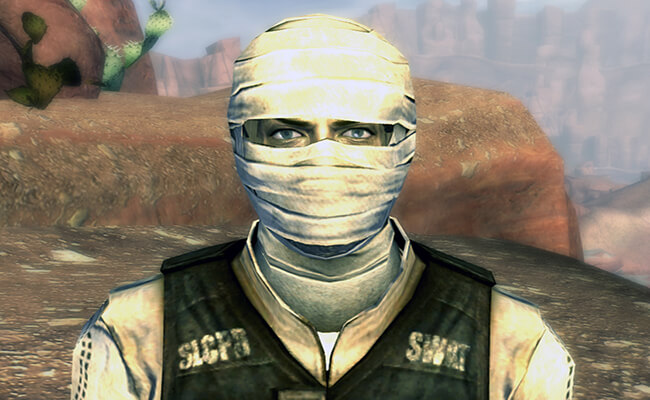 How can we make this list without featuring the iconic post apocalyptic video game, Fallout? Out of all the characters, Joshua Graham from Fallout: New Vegas would be our pick. He is the leader of the Dead Horses, and much of combat prowess at that point comes from his knowledge of firearms and battle strategy. He's already got the face mask happening, so 10/10 on the outfit. Take a look at our Joshua Graham costume guide here. And since all the toilet paper is gone, gauze might work as a substitute! Kidding (but please stop buying all the toilet paper).
---
Leon S. Kennedy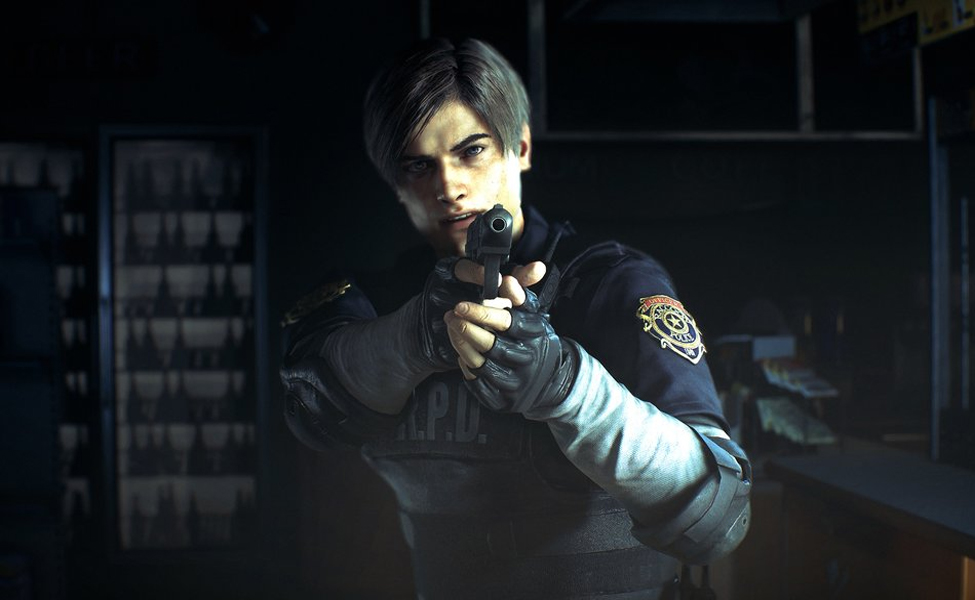 Leon S. Kennedy is a rookie cop from the Resident Evil video games. He has to escape a hoard of zombies on the first day of his job. What bad luck! Guess there wasn't a way to work from home. Our costume guide shows you how to put together his outfit from the second game, where the character made its debut. That's not all — we have another guide for the fourth game too.
See all Resident Evil costumes…
---
Ash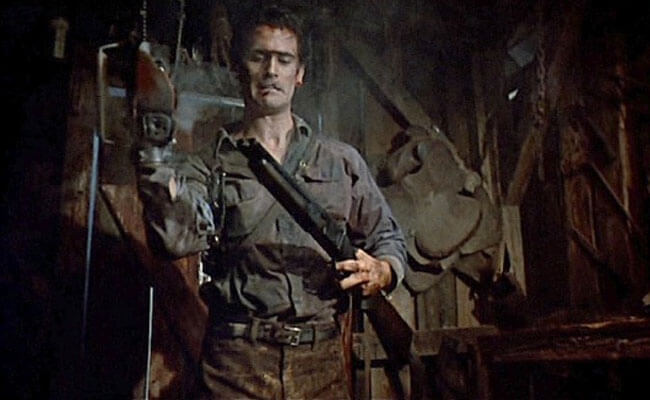 Not only is Ash Williams awesome at cracking jokes and killing zombies — he's a horror movie icon. His costume is just as recognizable as the name, complete with a chainsaw for his arm. He had to replace it because his arm was possessed, but now he's got a weapon at the ready. Although he might struggle during the coronavirus, as it's tedious to wash a chainsaw in the sink. But he better keep that one hand clean with soap and warm water!
---
Little Rock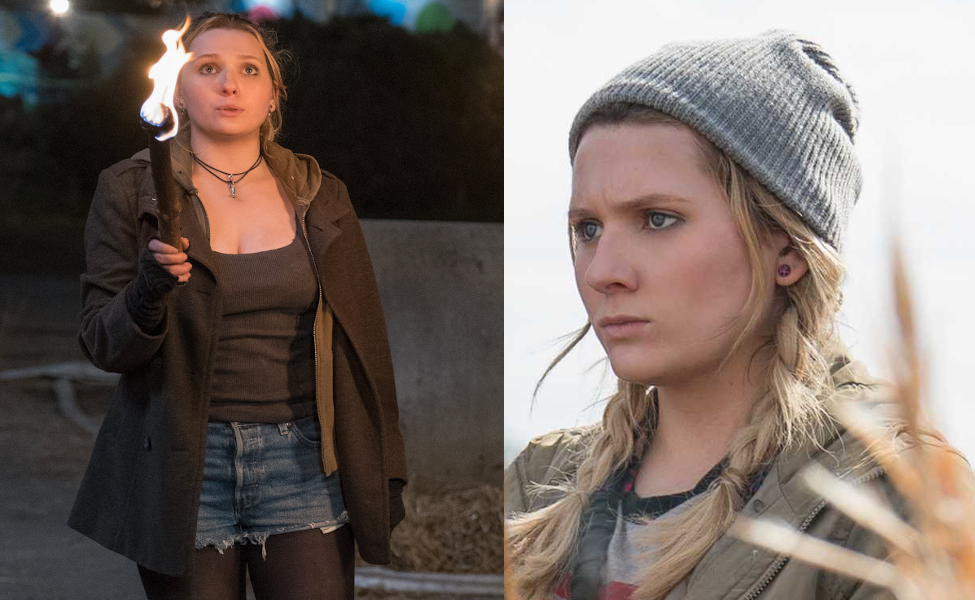 Small but mighty, Little Rock has grown throughout the Zombieland series. Skilled with firearms since age twelve, she's ready for a zombie outbreak. The outfit is comfy yet practical for a pandemic. She could easily turn her gray beanie into a makeshift face mask. Another perk of the fit? You can easily throw the costume together with pieces from your closet.
---
Aziraphale and Crowley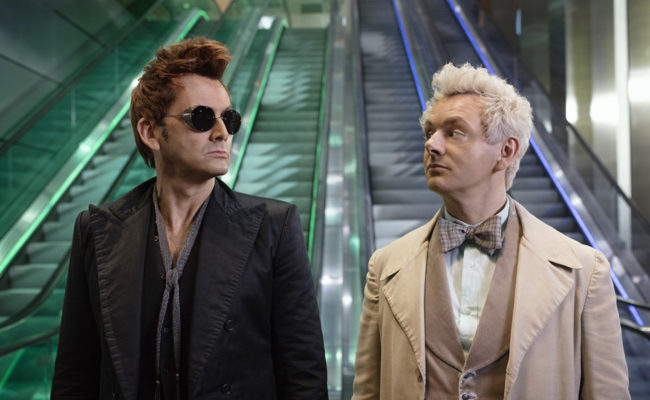 If Aziraphale and Crowley could stop the apocalypse once, they can do it again. While their outfits aren't survival ready, they certainly are fashionable.  If you're quarantined with your loved one, this makes a simple, yet brilliant couple cosplay. What a shame that no one is around to appreciate Aziraphale's bowtie and Crowley's glasses. Though we bet staying indoors gives Aziraphale time to restock his books and Crowley time to yell at his plants.
---
For now, enjoy these cosplays from the comfort of your own home and stay safe out there!
There are no comments yet, add one below.
Stay connected. Don't miss out!
Get new costume guides in your inbox once a month.
And don't worry, we hate spam too! You can unsubscribe at any time.