11 Group Costume Ideas for Halloween 2019
Halloween is just around the corner and your crew is ready to get costumed. But what theme will you go with? Check out our suggestions for the best group Halloween costume ideas this year.
---
Spider-Man: Into the Spider-Verse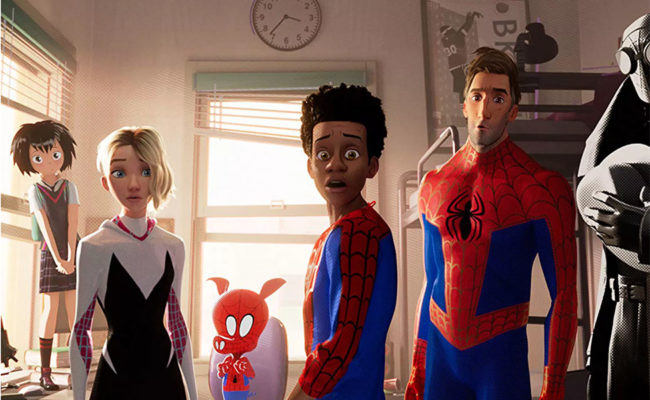 Spider-Man: Into the Spider-Verse blew away expectations for how good an animated Spider-Man movie from Sony could be. And best of all, it featured an eclectic ensemble of Spider-heroes that are begging for costumes, including the main protagonist Miles Morales, his romantic interest Spider-Gwen, mentor Peter B. Parker, Spider-Man Noir, Peni Parker, and nemesis Kingpin.
And that's not even mentioning yet all the other Spider-carnations in media this past year, from Tom Holland's homemade suit in Homecoming and stealth suit in Far from Home, his vigilante skin in the Amazing Spider-Man game, villain Venom, and mashup character Gwenpool.
See all Spider-Man costume guides…
---
Avengers: Endgame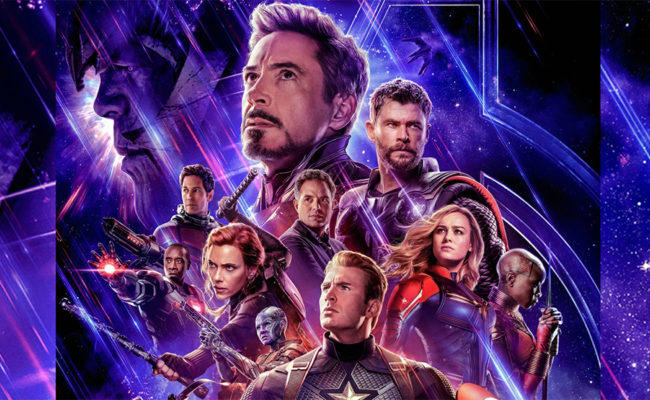 The Avengers hype has been steadily building for over a decade, and Endgame sure delivered on this finale. Of course we had every Marvel superhero Disney could muster on the screen to face off against Thanos, but our personal favorite has to be Fat Drunk Thor, with Captain Marvel a close second.
Of course all of the fan favorites make for great costumes, including Peter Quill, Iron Man, Captain America, Black Widow, Nebula, Scarlet Witch, Black Panther, Hawkeye, and countless more.
See all Avengers costume guides…
---
Umbrella Academy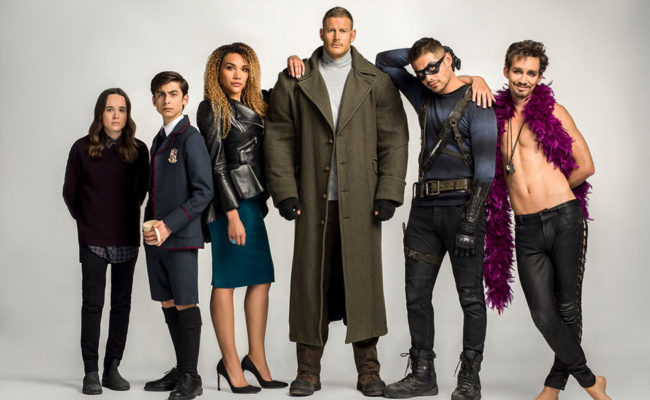 Netflix did a great job adapting another comic franchise to the screen with Umbrella Academy. The best part about it is that these costumes quite recognizable to the fan while still easy enough to assemble. We have the flamboyant Klaus Hargreaves, large Luther, youthful Number Five, dangerous Diego, and unpredictable Vanya aka Number Seven aka White Violin. There's also supporting characters like Mom and The Handler.
See all Umbrella Academy costume guides…
---
Stranger Things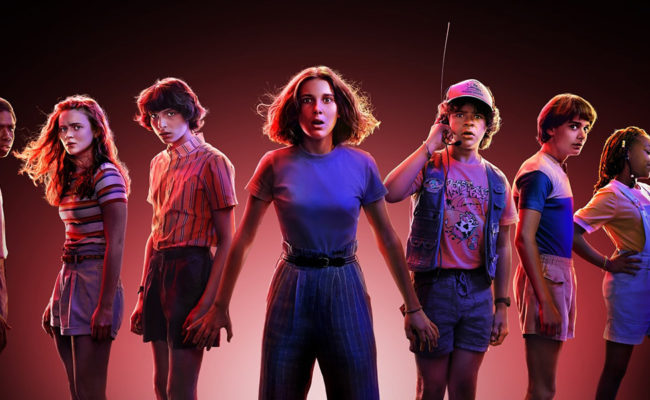 To the nostalgia-tinged 80s fashion of Stranger Things, season 3 added some standout costumes, including Eleven's jazzy romper she wears to cut loose at the Starcourt Mall, Dustin Henderson's summer camp uniform from Camp Know Where, and the Scoops Ahoy uniforms that Steve Harrington and Robin are forced to endure.
If you have a bigger group, you can add on Mike Wheeler, Max, Joyce Byers, or classic shaved-head and Eggos Eleven from season 1.
See all Stranger Things costume guides…
---
Good Omens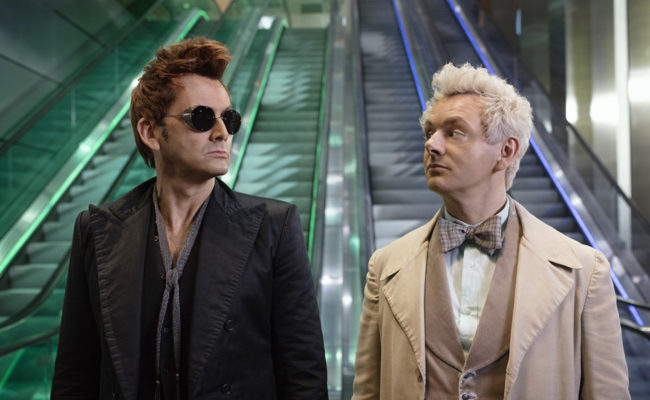 2019 seems to be the year of the adaptation, and that trend continues with Good Omens, based on the novel by Terry Pratchett and Neil Gaiman. In it we have the evil demon Crowley teaming up with the angelic Aziraphale for a common cause, much to the dismay of management in Heaven, who send Gabriel to straighten things out.
See all Good Omens costume guides…
---
Pokemon Sword and Shield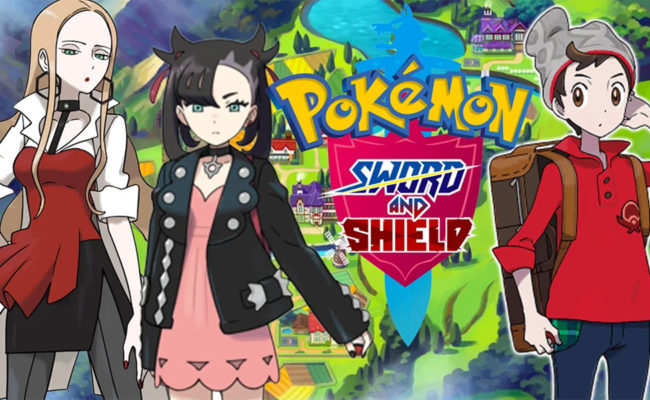 Many gamers are justifiably excited for the next main series release of Pokemon with Sword and Shield, which drops a couple of weeks after Halloween. What better way to express your hype than to dress up as the Scottish female trainer, her male trainer counterpart, the eminent Professor Magnolia, or her niece and lab assistant Sonia.
Then there's loads more Pokemon characters to dress up as, like Professor Willow from Pokemon Go or Nurse Joy from the original show.
See all Pokemon costume guides…
---
Black Mirror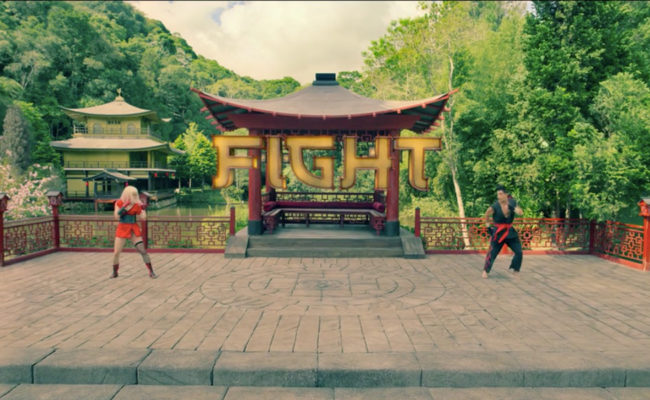 Black Mirror recently dropped season 5, which brought us a whole new cast of unsettling characters, including the virtual reality avatars Roxette and Lance from the fighting game Striking Vipers, and the on-stage pop persona Ashley O. And a few months prior, we got the interactive movie Bandersnatch, which featured game-designing phenom Colin Ritman.
See all Black Mirror costume guides…
---
Maniac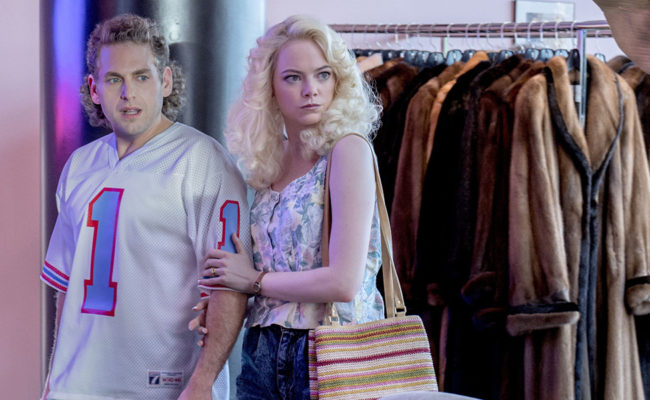 Maniac was released by Netflix way back in September 2018, so it may be a distant memory for some, by the costume design was quirky and peculiar enough to deserve a spot on this list. There's scientists Dr. James Mantleray and Dr. Azumi Fujita, protagonist Annie Landsberg, and pill-induced dream identities in Linda and Bruce Marino.
See all Maniac costume guides…
---
Overwatch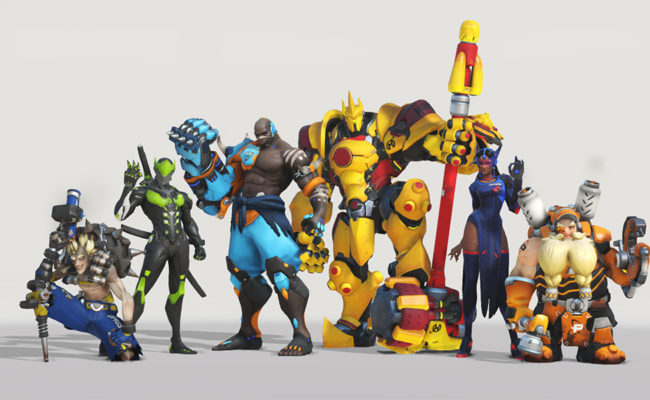 Overwatch is perennial presence on these lists, and no surprise with their colorful and constantly expanding cast of heroes, as well as the steady stream of whimsical skins. Some of our favorite skins include Honeydew Mei, Dad:76, Cruiser D.Va, Totally '80s Zarya, and Bikini Widowmaker. Brigitte's lore outfit is also great.
See all Overwatch costume guides…
---
Fantastic Beasts 2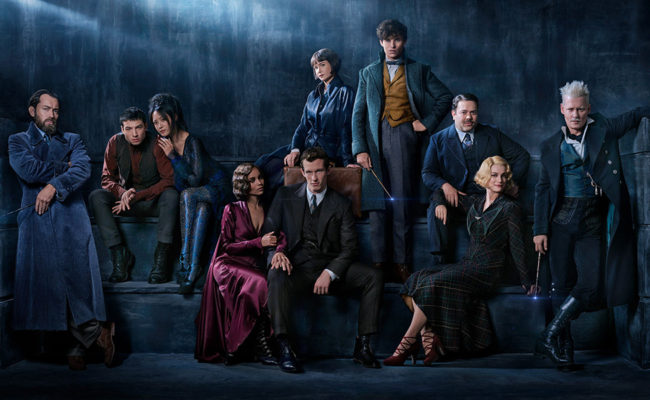 Last November brought the sequel to Fantastic Beasts and Where to Find Them, the Crimes of Grindelwald, which expanded on state-side world of the Potter-verse. There's the main wizards Newt Scamander and Tina Goldstein, and newer faces like Gellert Grindelwald, Leta LeStrange, Nagini, and Credence Barebone.
Of course there's no rule that you says you can't mix them with your favorite characters from the Harry Potter series either, like Luna Lovegood, Snape, Sybill Trelawney, Bellatrix LeStrange, or Mad-Eye Moody.
See all Fantastic Beasts costume guides…
---
Red Dead Redemption 2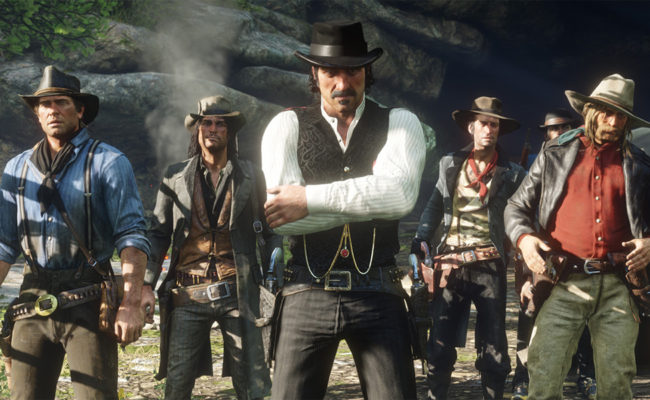 Rockstar's Red Dead Redemption 2 was one of the biggest AAA game titles of the year, and would make a great get-up for your gang. RDR2 features outlaw Arthur Morgan, tough-as-nails widow Sadie Adler, bounty hunter Javier Escuella, and the return of John Marston.
See all Red Dead Redemption costume guides…
---
Any group costumes we missed? Post in the comments below.
Want more costume ideas? Look no further than the 2018 couples costumes guide, or group costume ideas for past years: 2018, 2017, and 2015!
There are no comments yet, add one below.
Stay connected. Don't miss out!
Get new costume guides in your inbox once a month.
And don't worry, we hate spam too! You can unsubscribe at any time.