11 Group Costumes for Halloween 2017
Defenders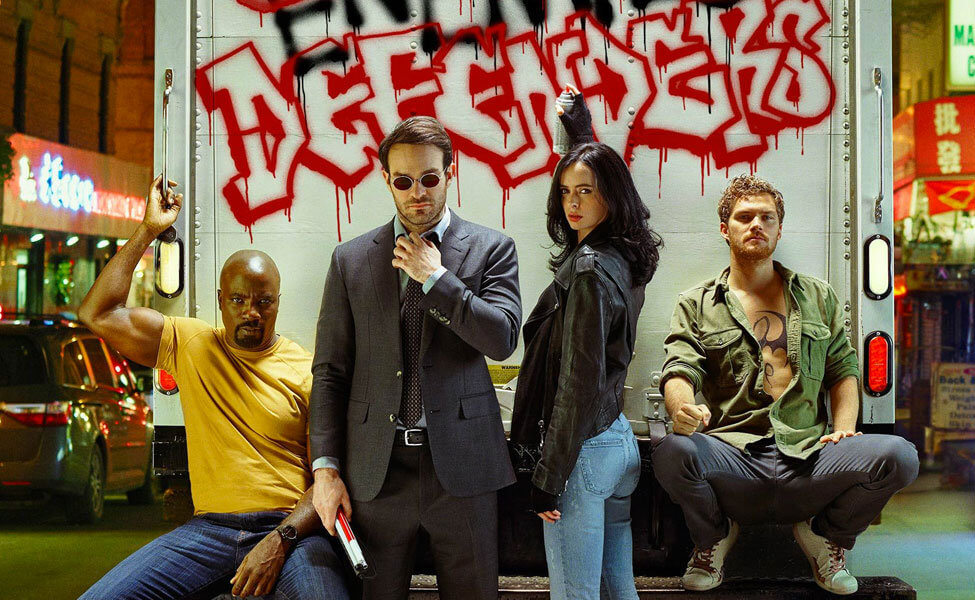 Netflix has been scoring hit after hit with their darker take on the Marvel Universe (let's ignore Iron Fist for a sec), and now it's all coming together with The Defenders. Starring Daredevil, Jessica Jones, Luke Cage, the aforementioned Iron Fist, and Colleen Wing, the vigilante supergroup must team up to take down Elektra and The Hand.
See all The Defenders costume guides…
---
Stranger Things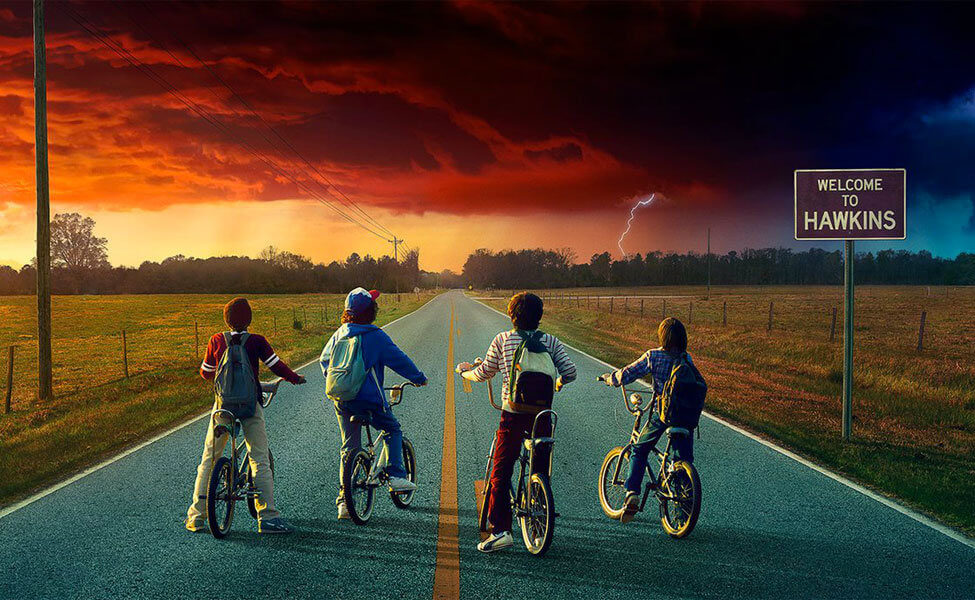 Stranger Things is coming back with a second season just in time for Halloween, and what better excuse to dust off your '80s wardrobe. Along with Hawkins adults Jim Hopper and Joyce Byers, the gang including Mike Wheeler, Dustin Henderson, and Lucas Sinclair, is back to investigate all the spooky things, especially the Demogorgon from the Upside Down. We're hoping Eleven makes a return, but aren't holding our breath for Barbara.
See all Stranger Things costume guides…
---
It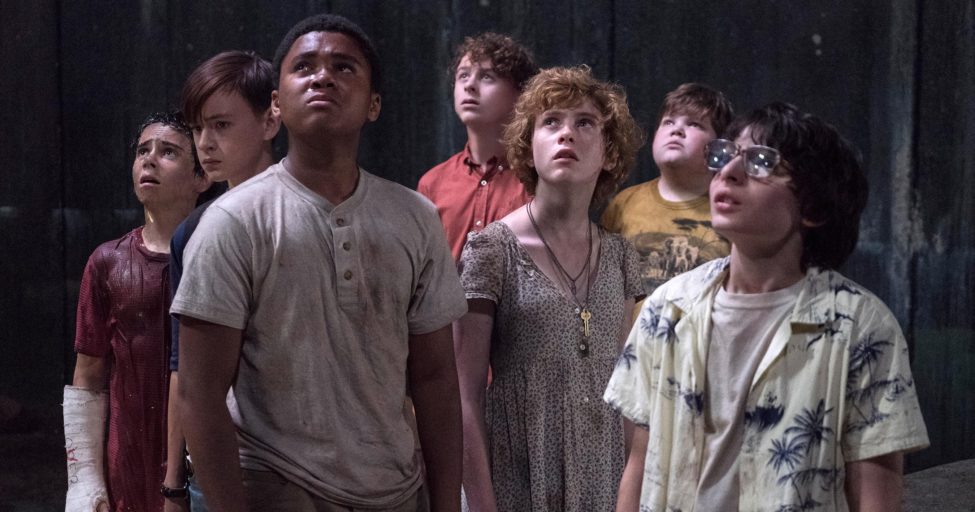 Just in time for Halloween is the surprise-hit It, a remake of the Stephen King classic miniseries that permanently scarred '90s kids. The creepy clown Pennywise has been updated from the Tim Curry depiction, and young Richie Tozier, Bev Marsh, and Eddie Kaspbrak have been recast. These three costume guides should be enough to get your very own Losers Club started.
---
Overwatch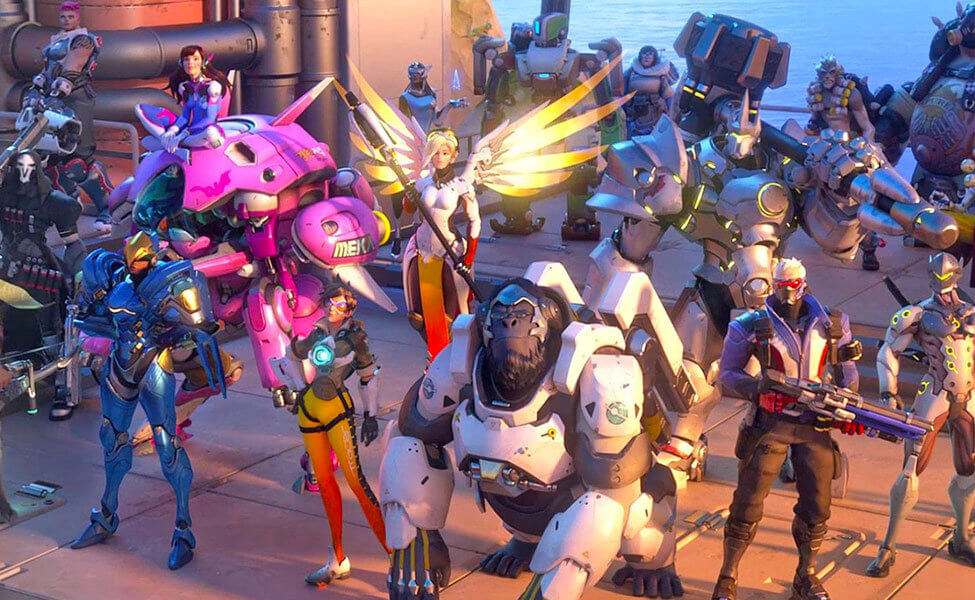 Since Blizzard released it last year, Overwatch has been one of the most popular FPS games. The colorful cast of murderous heroes include Tracer, D.Va, McCree, Lucio, Widowmaker, Reaper, Soldier: 76, and Mei. And if you really want a Winston in your group, Harambe could pass for him. Don't miss our advanced DIY guides for Tracer and Baby D.Va.
See all Overwatch costume guides…
---
Pokemon Go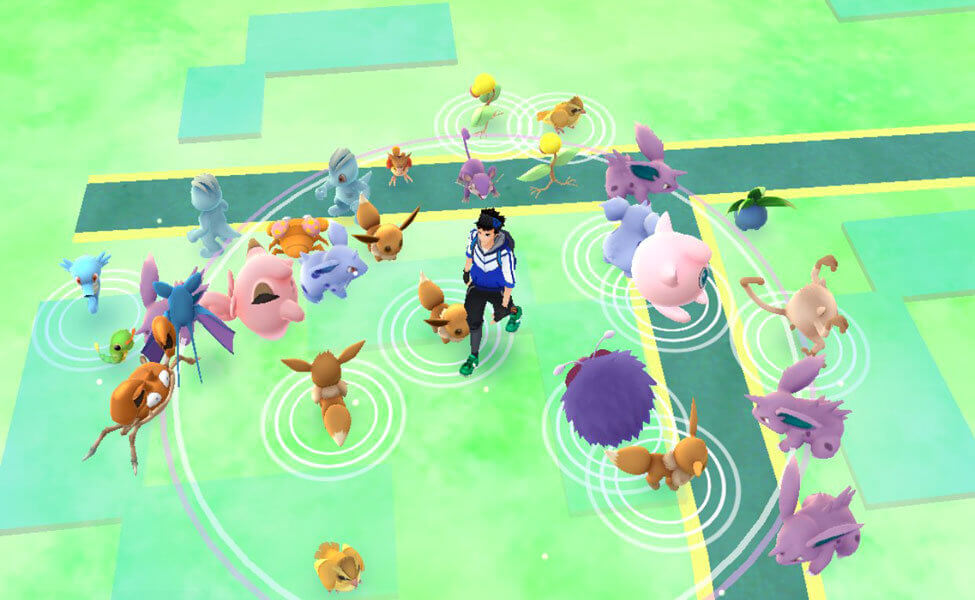 Pokemon Go took the world by storm last summer, hooking old fans of the Pokemon franchise and newcomers alike with addicting gameplay that tapped into our OCD and our love of cuddly creatures in equal measure. Dress up as Pikachu or Jigglypuff, or your whole group can go as Pokemon Go trainers whether you're Team Valor, Mystic, or Instinct.
See all Pokemon Go costume guides…
---
Guardians of the Galaxy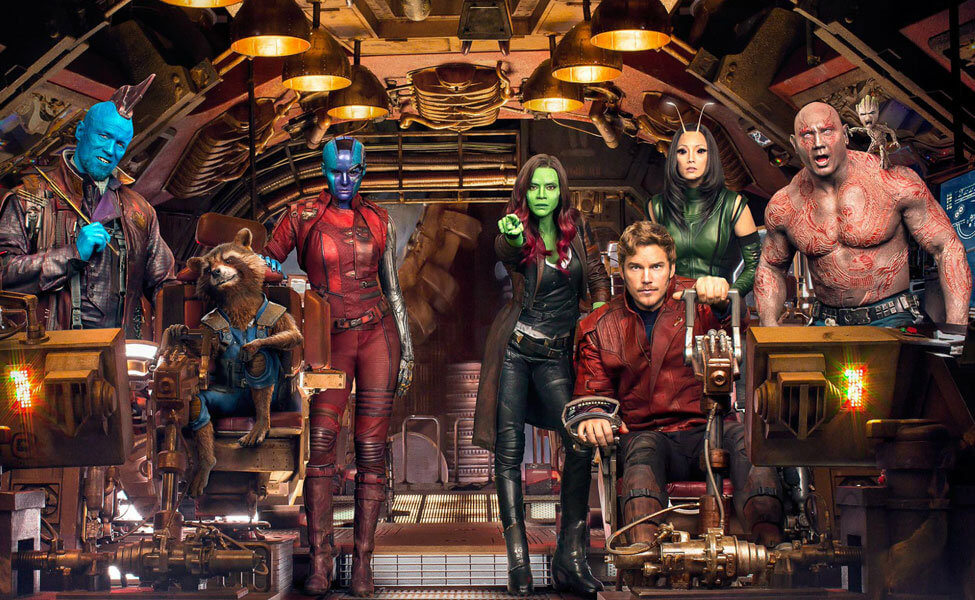 Guardians of the Galaxy Vol. 2 has Peter "Star Lord" Quill helming a crew with Gamora, Rocket Raccoon and Groot, Drax the Destroyer, joined by Mantis and bad-guys-turned-good Yondu and Nebula. Their latest adventure has them visiting Ego, a god-like Celestial who happens to be Peter's father.
See all Guardians of the Galaxy costume guides…
---
The Handmaid's Tale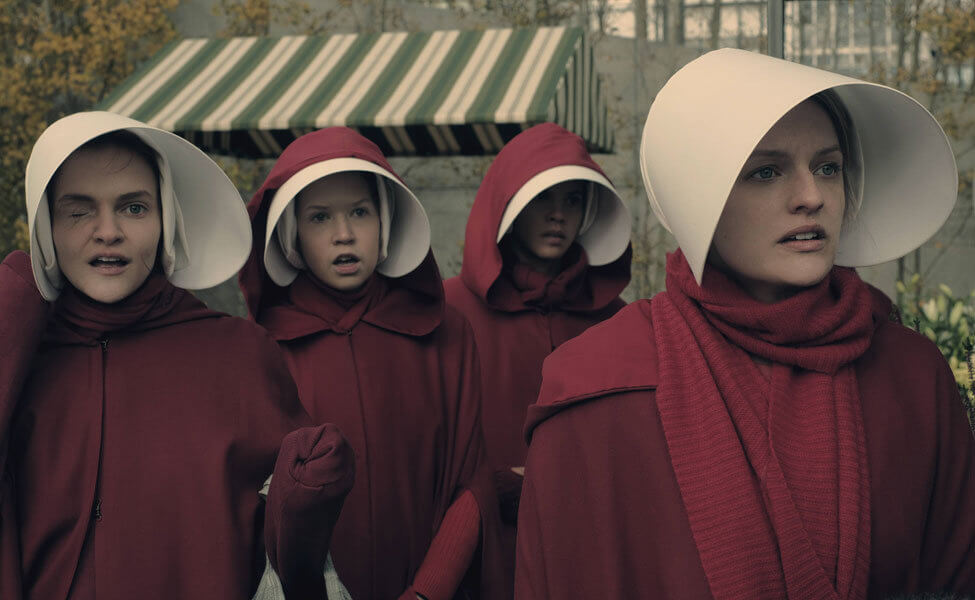 In the dystopian series The Handmaid's Tale, all women are forced to wear nun-like uniforms to follow puritanical sensibilities. Your group can wear this costume to show your fandom for the TV show, or as it's been used in real-life political protests, a sign of solidarity for feminist ideals.
See all The Handmaid's Tale costume guides…
---
Westworld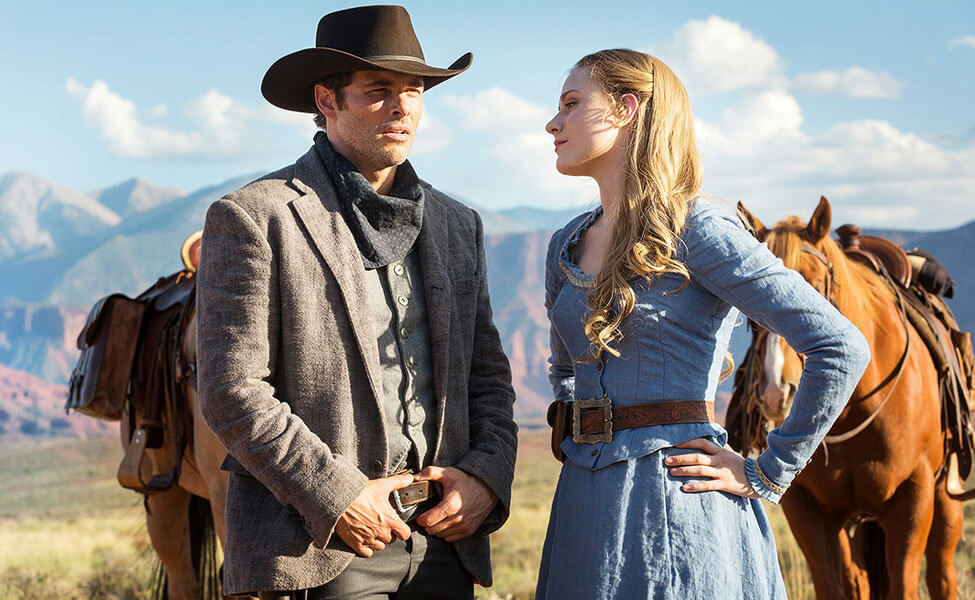 A breakout hit in the ever-popular sci-fi/western/thriller genre, Westworld is populated by characters operating at multiple levels, from the mysterious Man in Black whose true identity and motives are unknown, to hosts like the farm girl Dolores Abernathy, brothel madam Maeve Millay, and wanted outlaw Hector Escaton.
See all Westworld costume guides…
---
Logan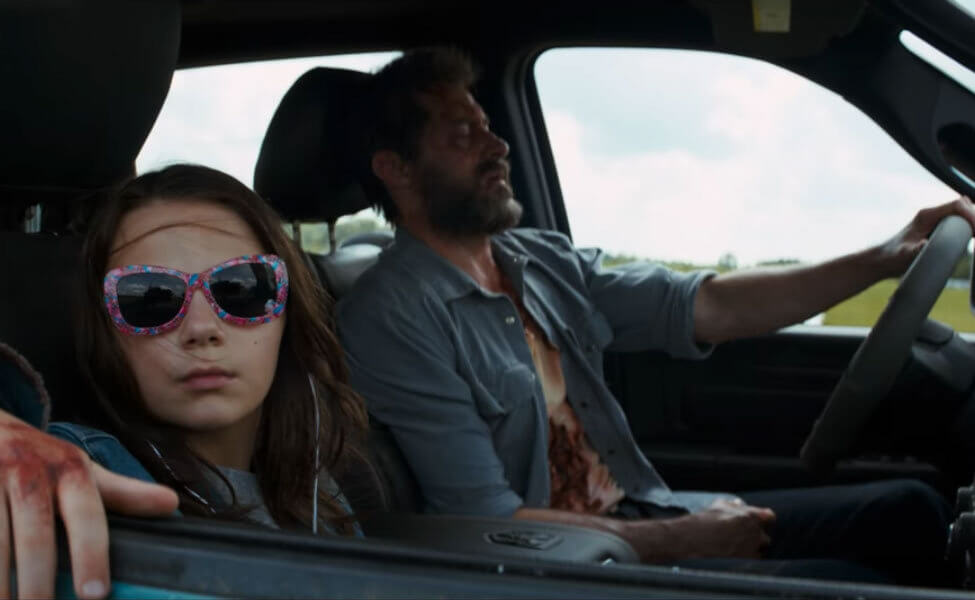 There's no doubt that Hugh Jackman's Wolverine is the main star of Logan, but it's supported by characters with quite interesting abilities, including Laura (X-23), Charles Xavier, Caliban, and Donald Pierce.
---
Power Rangers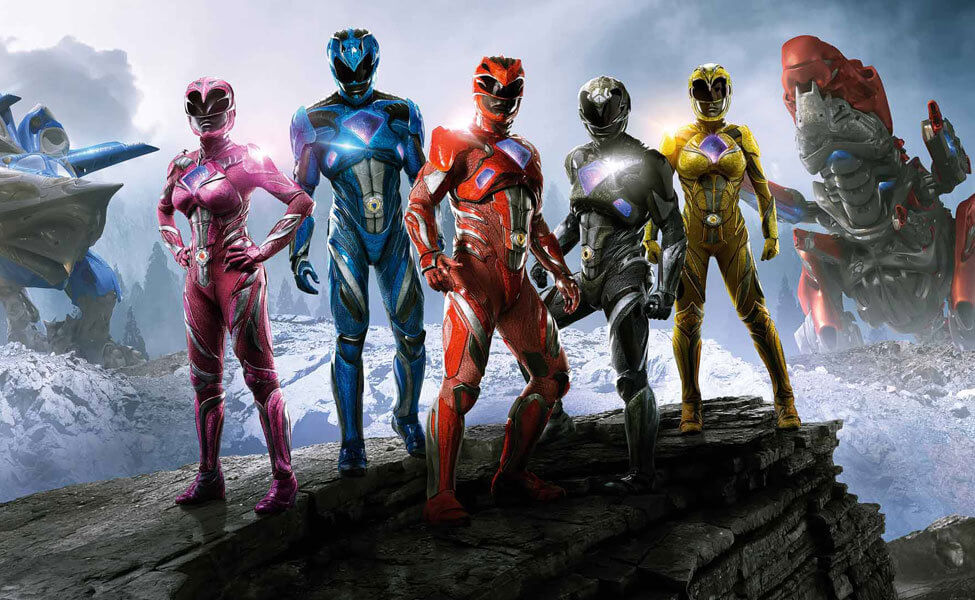 The 2017 iteration of the Power Rangers fancied up their suits, but nothing will ever beat the budget skin-tight morphing suits that the Power Rangers wore in the '90s series. Drop a couple $20s and you'll look just as good.
See all Power Rangers costume guides…
---
Star Wars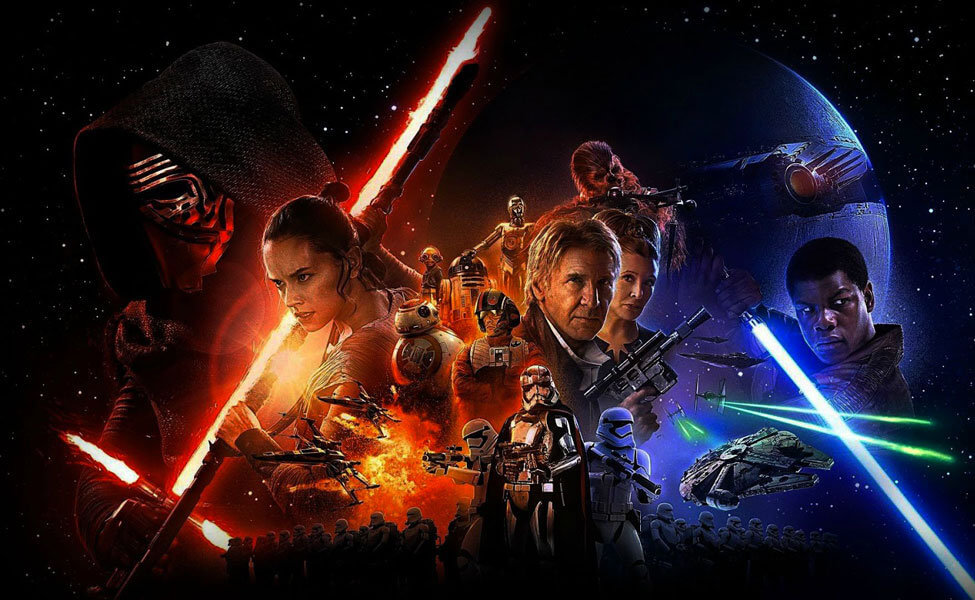 Episode 8 of the Star Wars series, The Last Jedi, won't be coming out until December, but there's never not a good time to dress up as a group as cool as Rey, Finn, Kylo Ren, Poe Dameron (may he rest in peace), or even Luke Skywalker, Han Solo, or Princess/General Leia if you wanna kick it old school. If you've got the skills, check out this advanced Rey costume guide.
See all Star Wars costume guides…
---
Game of Thrones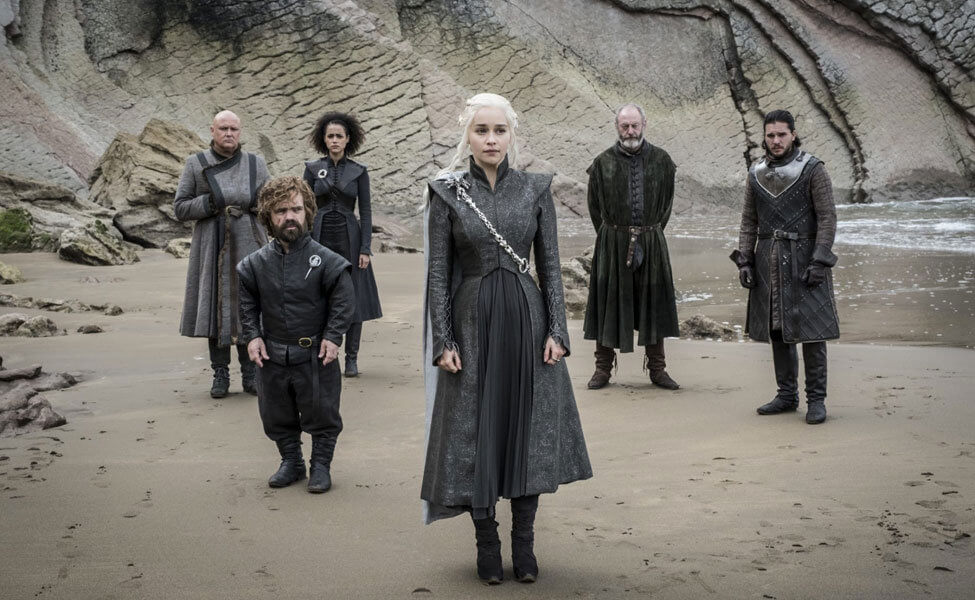 If you're still looking for a group costume idea, Game of Thrones is a great one this year, just the same as it's been since its HBO debut in 2011. Nearly everyone has gone dark and sleek with their fashion choices as the series has progressed, including Daenerys Targaryen and Arya Stark. Jon Snow did it first, but Cersei Lannister and Sansa Stark did it best in our humble opinion. Still, we prefer the brighter styles of the early seasons that spoke to each character's personality.
See all Game of Thrones costume guides…
---
Any group costumes we missed? Let us know in the comments below.
Want more costume ideas? Don't miss the couples guide and the most popular costume guides of 2017 (coming soon), or group costumes for Halloween 2015!
There are no comments yet, add one below.
Stay connected. Don't miss out!
Get new costume guides in your inbox once a month.
And don't worry, we hate spam too! You can unsubscribe at any time.