Make Your Own: Abby Sciuto's Caf-POW Cup from NCIS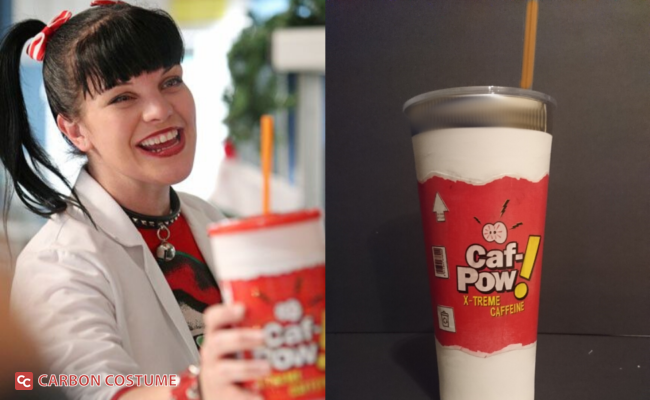 Abby Sciuto is the resident goth girl and Forensic Scientist on CBS's NCIS. Among her many onscreen antics is an apparent addiction to a caffeinated beverage known as Caf-POW, which may have something to do with her over-the-top persona and predilection for yelling "Gibbs, Gibbs, Gibbs!" whenever she meets with her boss.
Though she departed from the series two seasons ago, Abby remains a fan-favorite among casual viewers and cosplayers alike. In this post, I'm going to show you how to make your own reusable Caf-POW cup so you can look stylish and stay hydrated on the convention floor. This will give you the picture-perfect prop to complete your Abby Scuito cosplay.
---
Materials Needed:
---
Directions:
Printable decorations
This project involves decoupaging printouts of the Caf-Pow logo and other signage onto a metal tumbler. Since Caf-Pow isn't real, we're going to have to make our own cup sleeve.
Using Canva and DeviantArt user PointingMonkey's recreation of the Caf-Pow logo, I made this template to wrap around our thermos cup: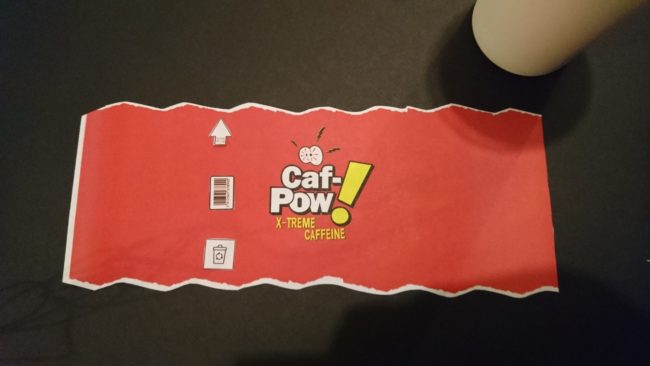 In the Printables file, I've included an extra panel of red to fill in gaps if this template doesn't fully wrap around  your cup, as well as these optional pieces to place along the side:
Carefully cut out the red band, leaving a boarder of white around the edges.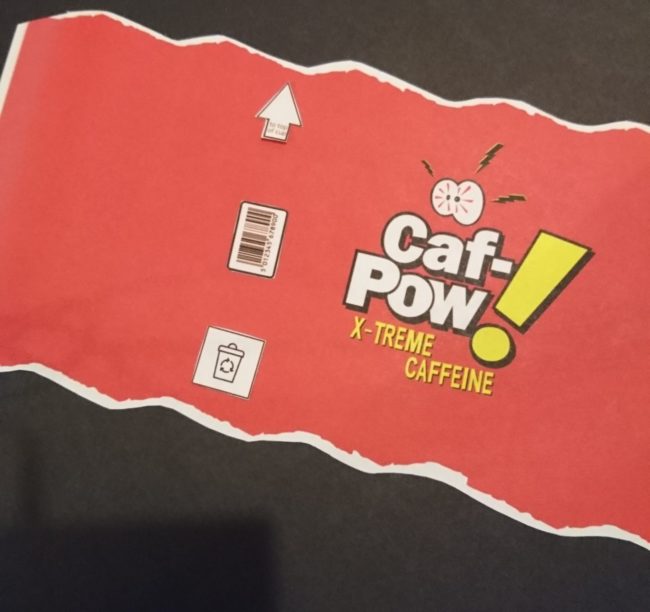 ---
Decoupage the Decorations
To attach the printables to the thermos cup, we're going to decoupage them using Dishwasher-Safe Mod Podge. To learn more about this special kind of Mod Podge, I recommend reading this page about safely applying it to your projects. A couple of points to keep in mind:
Don't apply the Mod Podge where it'll come in direct contact with food/lips.
It will take 28 days for the formula to completely cure to dishwasher-safe-ness. This is not recommended for con-crunching.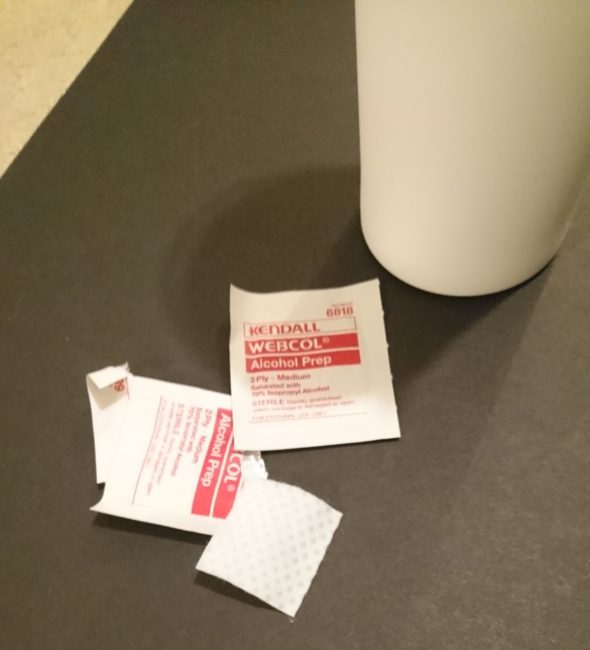 Clean the external surface of your tumbler with hot water and soap, and/or rubbing alcohol on a cotton ball. Mix up the Mod Podge and brush a thin layer on both the tumbler and the underside of the printable.
Apply the printable, gently smooth it out where needed. Be careful, as the ink may run slightly. Then, allow it to dry. This should take an hour or two.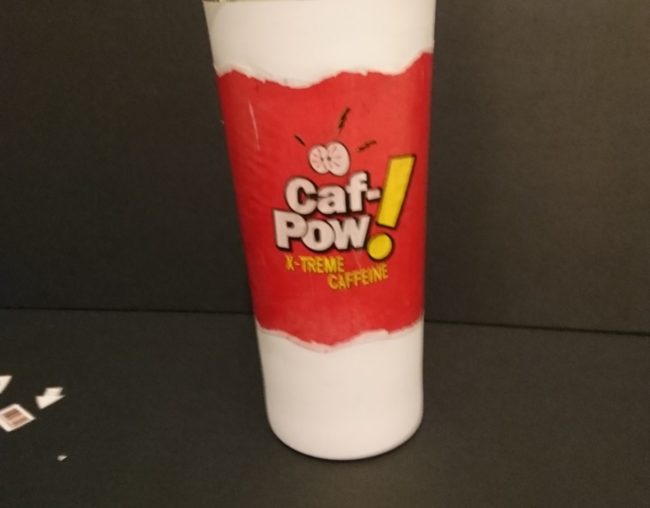 Afterwards, apply another two or three more coats, waiting a couple hours in between each one. With the second coat, I applied the small printed accent pieces, and brushed over them
Remember to let the finished product cure for 28 days, at least before using and washing it, and then this Caf-Pow cup is done!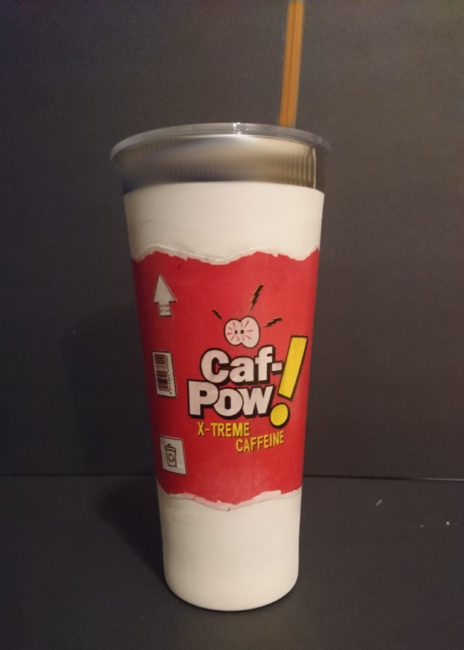 If your cup came with a clear straw like mine, you can swap it out for an orange reusable straw.
There are no comments yet, add one below.
Stay connected. Don't miss out!
Get new costume guides in your inbox once a month.
And don't worry, we hate spam too! You can unsubscribe at any time.