Interview with Aisha from A Dash of Magic Events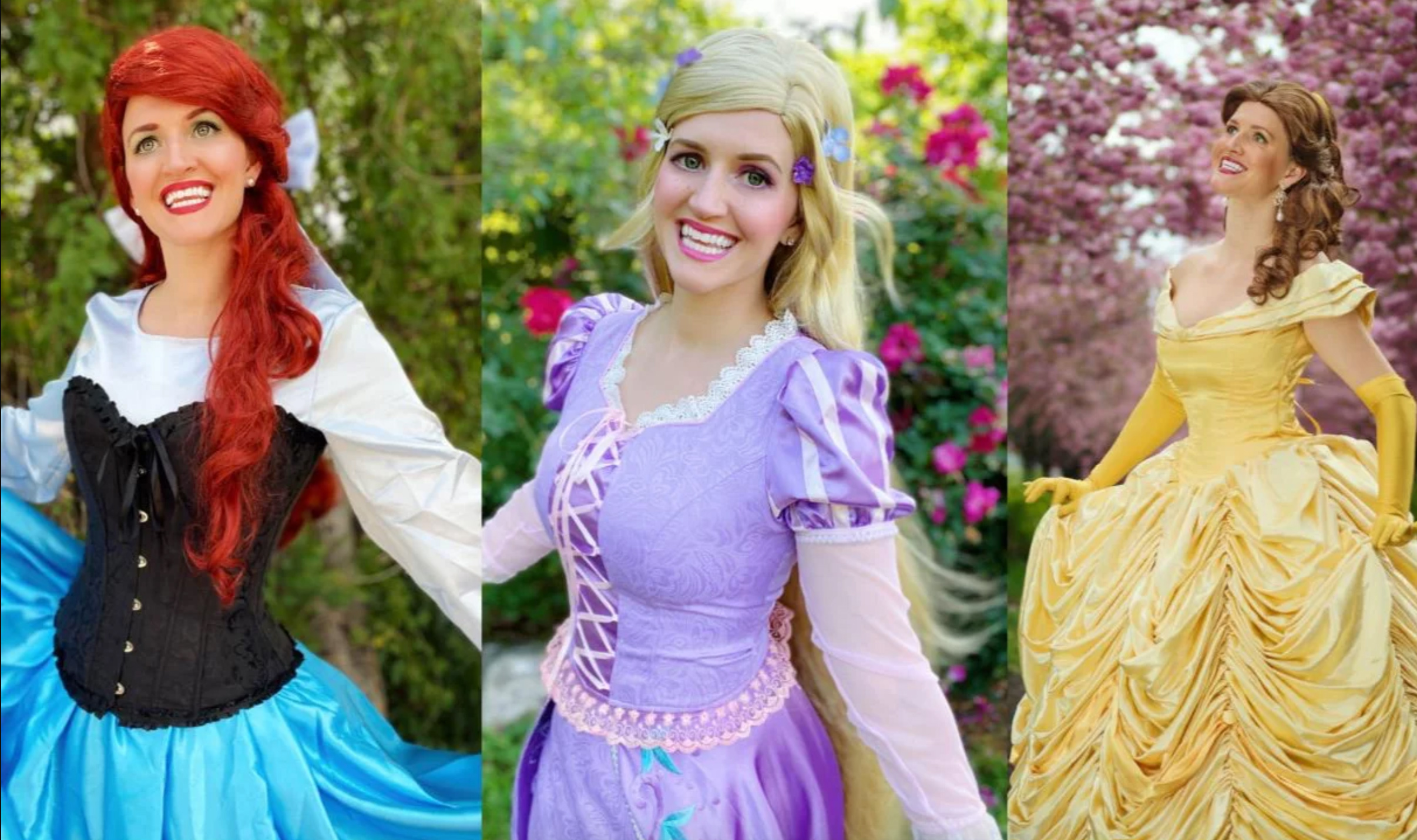 Photo by Roi Frenkel
Welcome Aisha from A Dash of Magic Events. Although the coronavirus epidemic has put a damper on activities like cosplay cons and birthday parties, that hasn't slowed her down from doing what she loves — dressing up as Disney princesses and making a lucky child's day. Read on to learn about how Aisha's adapted by making socially-distanced stoop visits in the neighborhoods of Philadelphia.
Learn more about how you can have Aisha drop by for a virtual or old-fashioned visit through A Dash of Magic Events, and check out her amazing cosplays on Instagram.
---
Can you introduce yourself and tell us a bit about your background?
Hi! My name is Aisha!
I am originally from Santa Fe, NM and I come from a long line of handicraft. My grandma quilted and made dolls, my great grandma was a tailor and dress maker, and my mom was a knitter! I started sewing at a very young age and halloween was always my favorite holiday, because I could dress up as anything I wanted. I wanted there to be halloweens all year round!
I did theater all through out Jr. High and High school, and LIVED for any themed parties, as it was a chance for me to dress up.
When I went to university I studied theater and costume design and got my BFA in technical theater.
I worked for a costume shops in Boston and kept expanding my own personal costume collection as well!
---
You recently visited children in our neighborhood as Queen Elsa and sang them songs from a safe distance. What were your inspirations and goals for that?
This pandemic has been tough for so many people, and for me personally with my small business being impacted, as well as creatively. I need an outlet to express myself and interact with people and with so many events being canceled it has been hard.
I first was doing zoom visits back in March/April/May but come summer people wanted to get outside and stop staring at their computers. I knew that full scale events wouldn't be happening again soon so I wondered how I could express myself, interact with people and bring some much needed joy to all these little munchkins!
It was then that my "Socially Distanced Stoop/Steps Visits" was born!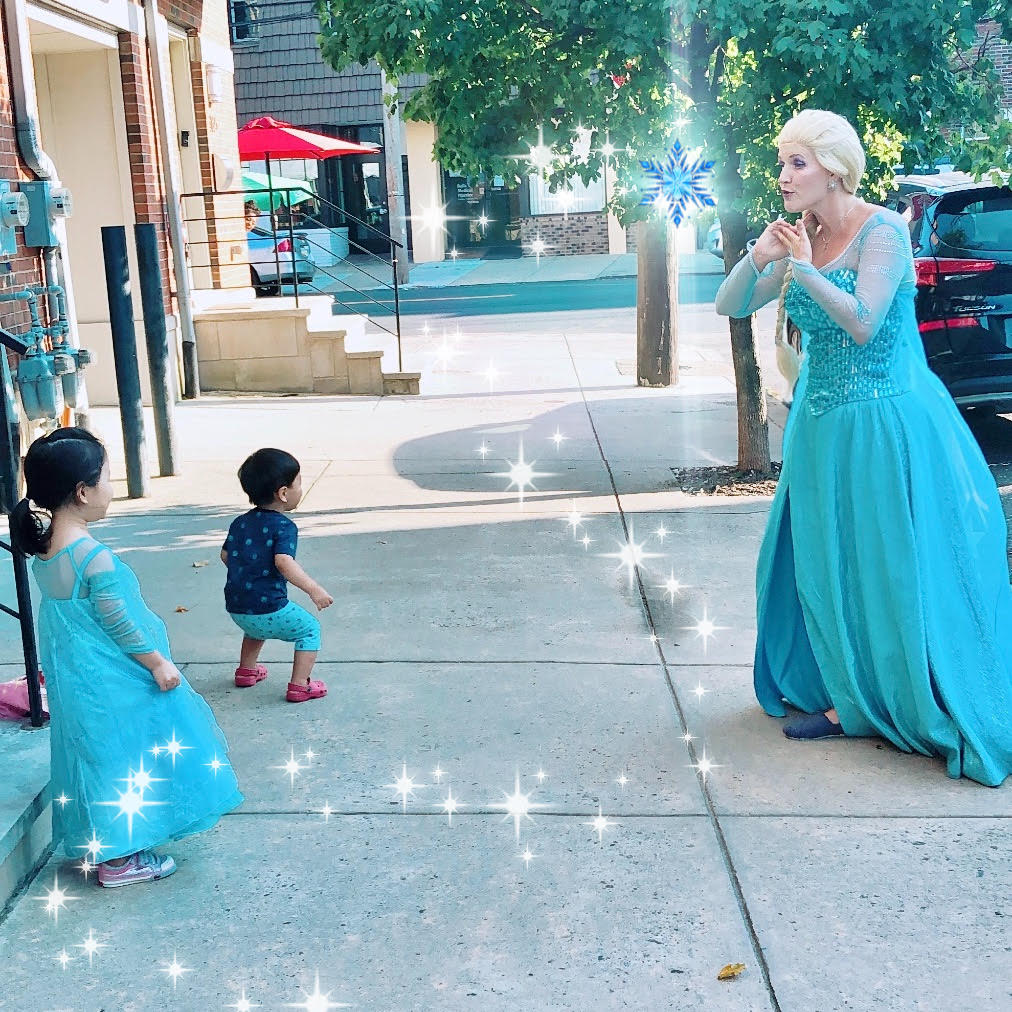 ---
What has the reception been from the families you've visited?
It has been overwhelmingly positive! I first posted it in the neighborhood I live in (NoLibs) and thought, maybe I can visit a few neighbors kids and make a little walking tour through my neighborhood one afternoon. But then 30 parents signed up!
What was intended for one afternoon ended up spreading over 3-4 days. I was so happy with the positive responses! And even more so after the visits when the texts and pictures would come in from parents thanking me and how much their kids enjoyed it. I am now trying to make my way through each Philly neighborhood.
---
Have you found any other outlets for your cosplay interests during the quarantine?
With cons canceled, and meet ups canceled it has been slim pickings. I have been active with doing performances for kids, which has been great!
And I have also taken the opportunity to work on some Cosplays that have been on my bucket list. I am currently finishing up a dress right now! I also have taken this time to learn how to style my own wigs (which I didn't know how to do before).
---
What are some of your other favorite cosplays besides Frozen?
I love EVERYTHING Disney and Tim Burton. My personal bests and favorites are my Ariel Cosplay, and my Corpse Bride Cosplay.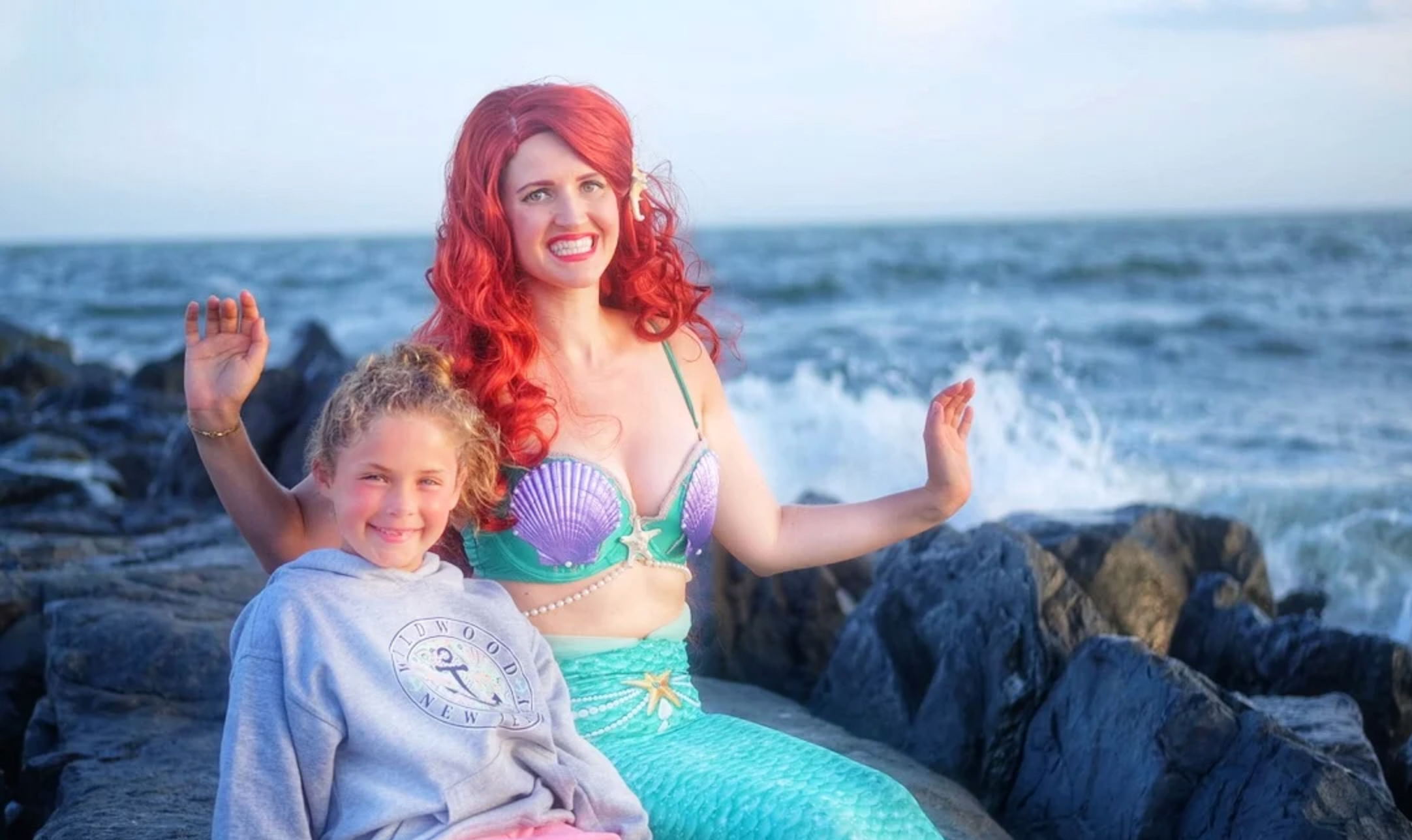 Photo by Roi Frenkel
---
Can you tell us about A Dash of Magic Events?
Absolutely! I started out using my love of costumes and performing by doing local volunteer work as princesses. I have volunteered at CHOPS, Ronald McDonald House, The Salvation Army etc. I used to strictly be for charity work, but after parents kept asking to hire me, A Dash of Magic Events was born! I now offer full on party and performance packages as characters for events, as well as some event planning and coordinating options too. I can be booked for socially distanced visits too!
There are no comments yet, add one below.
Stay connected. Don't miss out!
Get new costume guides in your inbox once a month.
And don't worry, we hate spam too! You can unsubscribe at any time.