Top 8 Wand-Wielding Characters and Whirlwood Wands Giveaway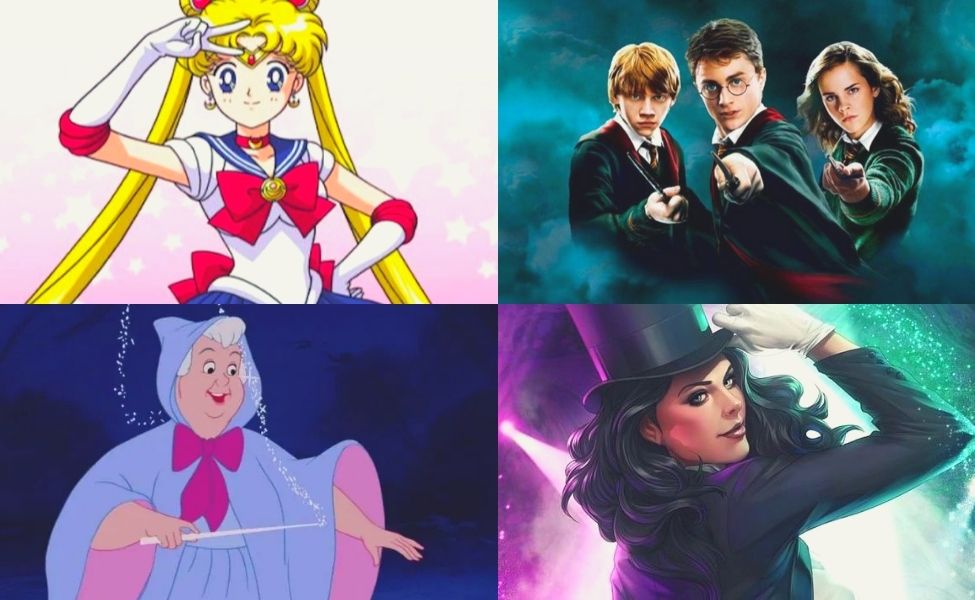 Cosplaying is not just about what you wear. Whether it's the One Ring or Captain America's shield, props add that extra element of dedication. What you hold in your hand helps bring the cosplay to life and can help you more fully get into characters.
For many characters — wizards, witches, magicians, or fairies — this prop is a wand. Here are our top eight wand-wielding characters, in conjunction with the real-life wandmakers over at Whirlwood Magic Wands.
Scroll to the bottom of this article for information about our giveaway, where you can enter to win an exquisite hand-carved wand from Whirlwood.
---
Cosmo and Wanda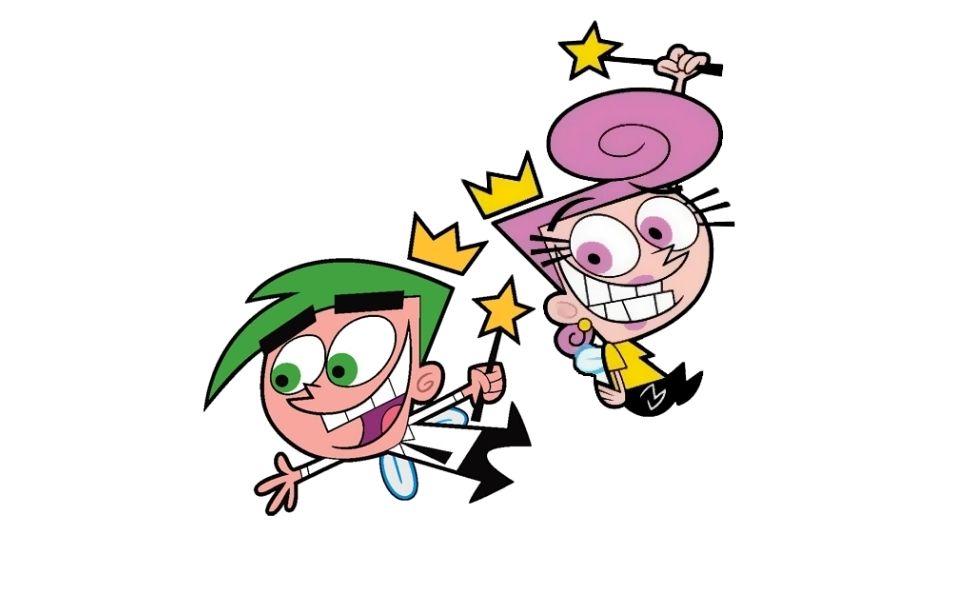 Wands and wings, floaty crowny things! You might know that line from theme song of The Fairly OddParents. Created by Butch Hartman in 2001, this Nickelodeon cartoon follows Timmy Turner, a ten year old boy with two fairy godparents named Cosmo and Wanda. They cheer Timmy up from his miserable encounters with evil babysitter, Vicky. And as indicated in the lyrics, Cosmo and Wanda use wands to grant his wishes. Sometimes these wishes backfire and get Timmy into trouble, but the problem can be solved with another wish! Later in the series, they have a baby fairy named Poof, and Timmy gets a fairy dog named Sparky.
---
Glinda the Good Witch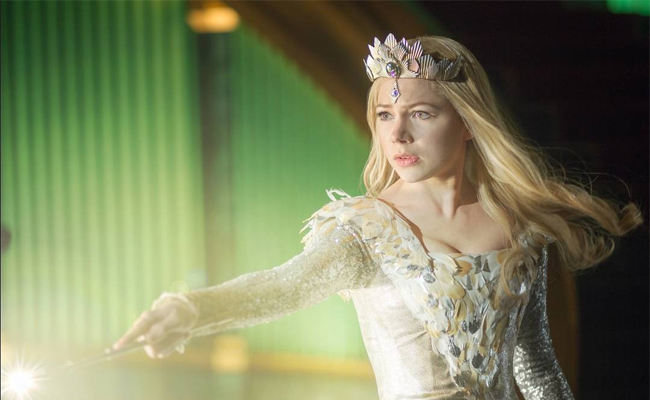 Are you a good witch, or a bad witch? In both the original Wizard of Oz or the 2013 adaptation, Oz the Great and Powerful, Glinda is indeed a good witch. The remake more specifically classifies her as the good witch of the South, and makes King Oz is her father. Additionally, Glinda is much more reliant on her wand for her magic and combat. Some abilities granted by her wand include telekinesis, flight, and energy blasts. Hence Glinda is powerless when she is without her wand. If it gets broken, Glinda will die. Check out our costume guide for Glinda from Oz the Great and Powerful here.
---
Sailor Moon and the Sailor Scouts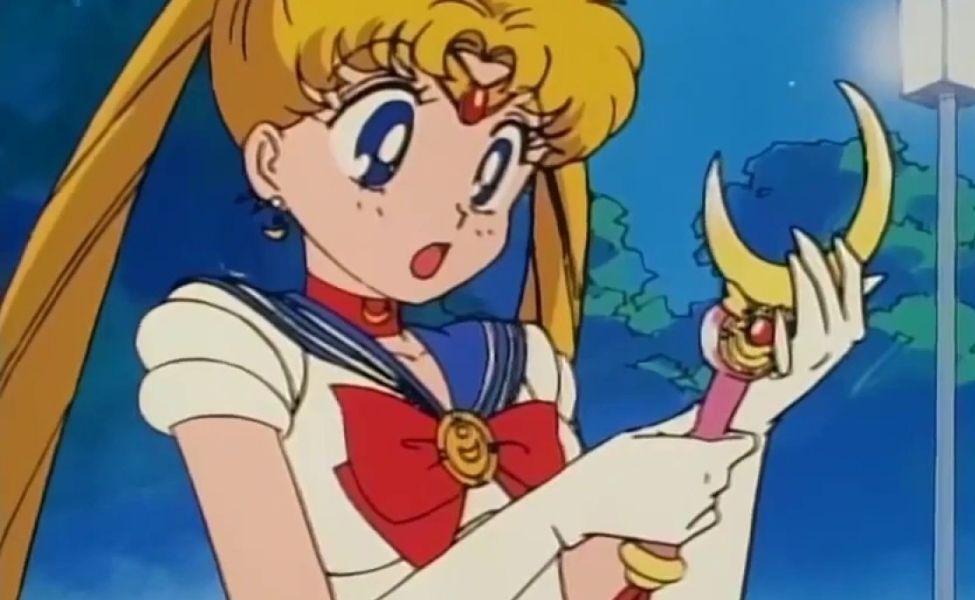 In Sailor Moon's assembly of all things magical, her wand is most recognizable. Formally called the Moon Stick, Luna conjured this object up when the Dark Kingdom started to turn humans into monsters. When the Silver Crystal is attached to its tip, it wields incredible magic. Sailor Moon uses the Moon Stick to perform the Moon Healing Escalation attack. This particular wand only appears in season one of the 90s anime, yet a similar wand called the Moonlight Stick appears in Pretty Guardian Sailor Moon.
---
Fairy Godmother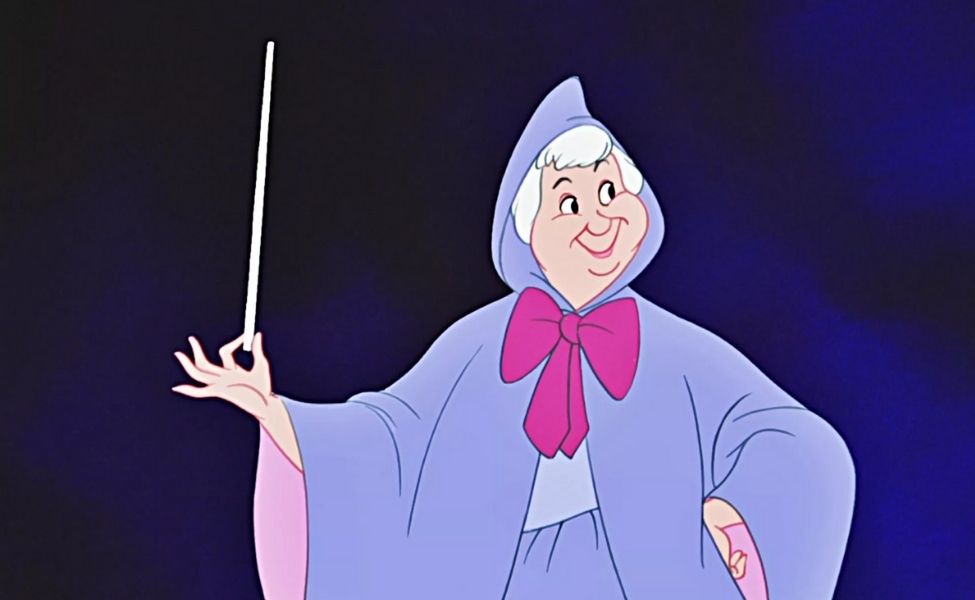 There are many reiterations of the classic fairytale, Cinderella, but the animated Disney movie was the first to emphasize a magic wand. In fact, Fairy Godmother might be the first Disney character with a wand (just beating out Tinkerbell three years prior). With a wave of her wand, and the phrase "bibbidi-bobbidi-boo," the Fairy Godmother transforms a pumpkin into a carriage, mice into horses, and Cinderella's tattered dress into a beautiful ball gown. However, the wand's magic only lasts until midnight. In the third movie, Lady Tremaine gets a hold of the wand to reverse time. The wand is also emphasized in Disney's Descendants. Either way, we wouldn't have magic and wonder of Cinderella without a wand.
---
Gandalf the Grey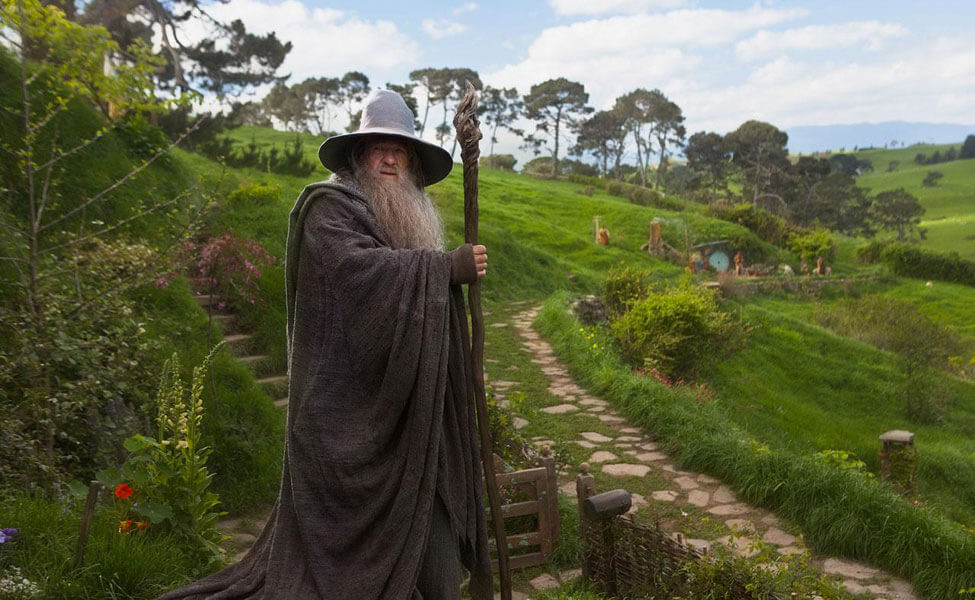 Did you know that Gandalf's staff is also referred to as his wand? Gandalf the Grey is referred to as having a wand, which is probably his staff, several times in The Hobbit. Besides, he is part of the Order of Wizards, and wizards often wield wands. Gandalf the Grey had a wooden wand throughout The Fellowship of the Ring, which he lost in his battle with the Balrog. After being revived at Lothlorien as Gandalf the White, he carried a new one made of white ash wood. Saruman the White bore a similar wand called the Staff of Power, which is described as being black. Upon defeating Saruman, Gandalf broke the staff due to his crimes against Middle-earth, and its crown fell at Gandalf's feet.
---
Star Butterfly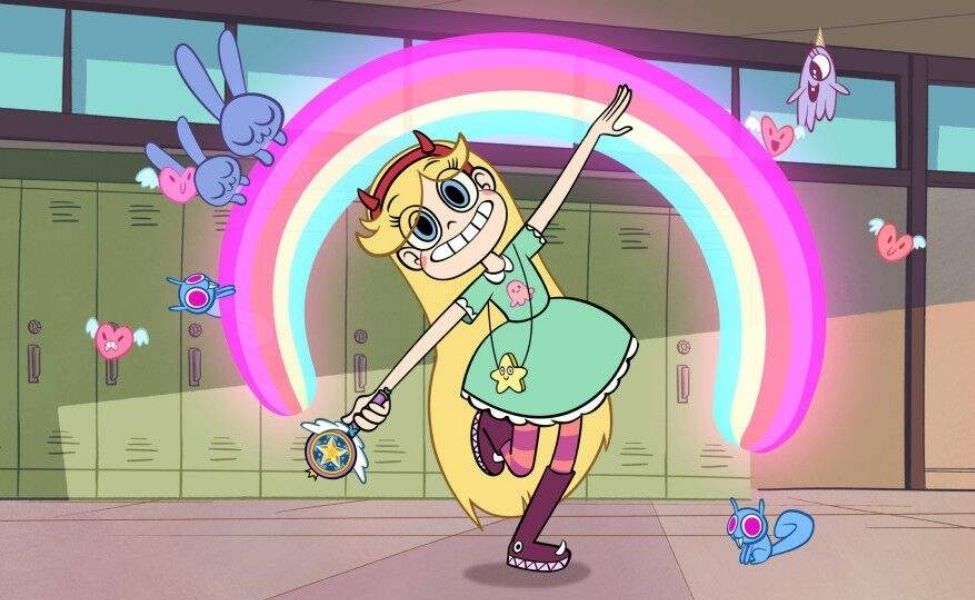 Perhaps one of the most unique wands belongs to Star Butterfly. In the Disney XD cartoon, Star vs. the Forces of Evil, the Royal Magic Wand is a magic item as well as the most important heirloom of the Butterfly family. Queen Moon Butterfly passes down the wand to her daughter, Star, on her fourteenth birthday. She is obligated to protect it and master its power. The wand possesses many abilities such as spell-casting, reality alteration, and transfiguration. It's also used for a variety of attacks including rainbow fist punch, a jellybean hallucination mist, and a mega narwhal blast.
---
Zatanna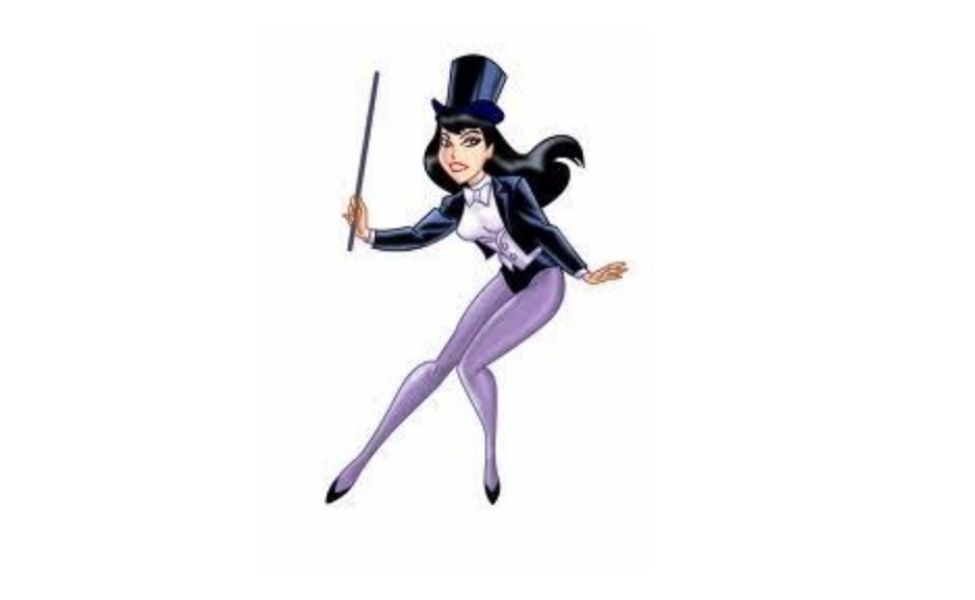 Yes, even superheroes use wands. Zatanna Zatara is a character in the DC Universe who performs as a magician. She is a Homo Magi, a human born with the affinity to manipulate magic. Often times she is seen with a magic wand, yet whether it's a stage prop or actual object of magic remains unknown. It seems she can still cast spells effectively with or without it. How do her spells work? Zatanna says what she wants backwards. Check out our classic Zatanna and DC bombshell Zatanna costume guides!
---
Harry Potter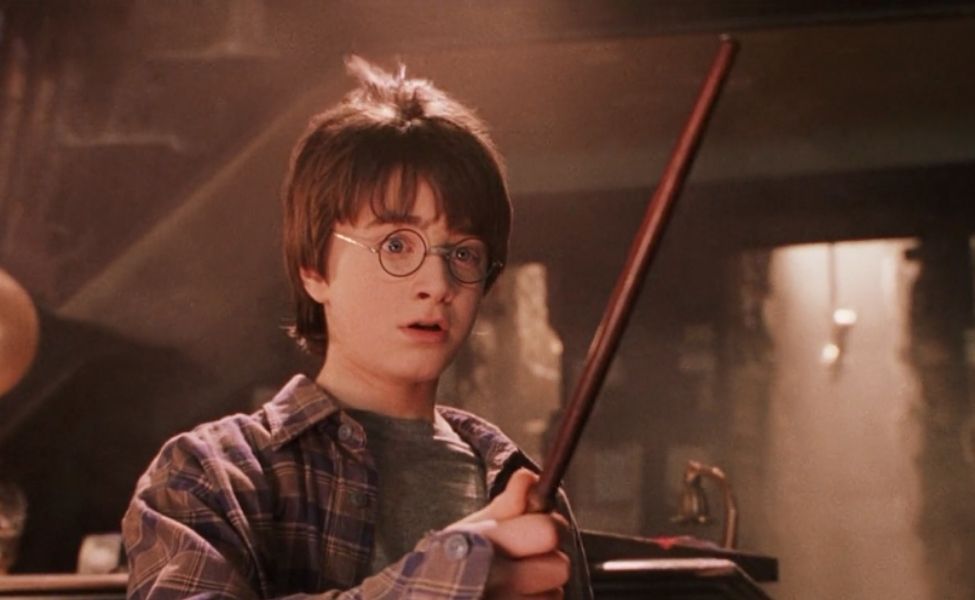 How can we write about wands and not mention Harry Potter? Every character in the Harry Potter series, as well as Fantastic Beasts and Where to Find Them, has a wand — well, save for Muggles and fantastic beasts. After receiving their acceptance letter from Hogwarts, wizards select their wands from Ollivanders, a wand shop in Diagon Alley. The store's motto: the wand chooses the wizard. In this universe, wands are crafted from various woods and cores. For instance, Harry's wand is 11″ long, made of holly with a phoenix feather core. Wands are used to channel magic and cast spells, taught to students by Hogwarts professors. Later in the series, the Elder Wand becomes significant after it's revealed it is the First Hallow. There's even a class at Hogwarts all about wands called the History of Wandlore! Other characters who own wands include Professor Dumbledore, Hermione Granger, and Luna Lovegood.
---
Whirlwood Wands Giveaway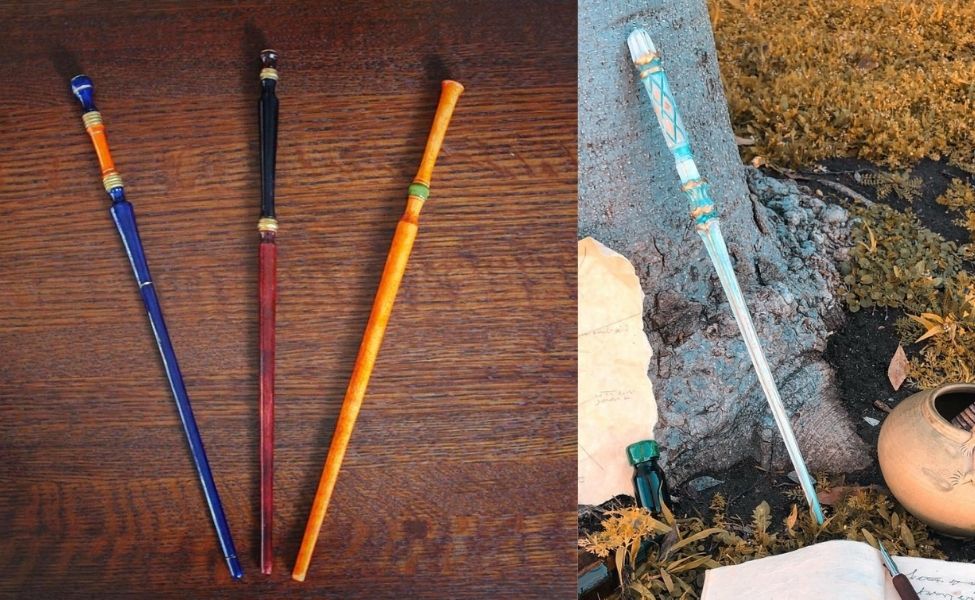 Fortunately, wands exists beyond fantasy with Whirlwood Magic Wands. In affiliation with Whirlwood, we are hosting a wand giveaway! Described as having "the largest selection of hand-carved, hardwood magic wands in the galaxy," Whirlwood has an amazing variety of high-quality wands. They feature styled wooden Harry Potter wands with nine magic cores inside secret compartments, as well as their Light Savers, a collection of wands inspired by a familiar Jedi weapon.
Prize
The winner will get to pick any wand of their choice including the hidden compartment ones.
How to enter
There's multiple ways to enter. Leave a comment on this post naming your favorite wand-wielding character (not mentioned in this article) and which Whirlwood wand you'll choose if you win. Or follow us on Instagram and Twitter.
Terms
This giveaway ends on 10/10/2020. Only US residents are eligible to enter.
Stay connected. Don't miss out!
Get new costume guides in your inbox once a month.
And don't worry, we hate spam too! You can unsubscribe at any time.