Castle Point Anime Convention 2022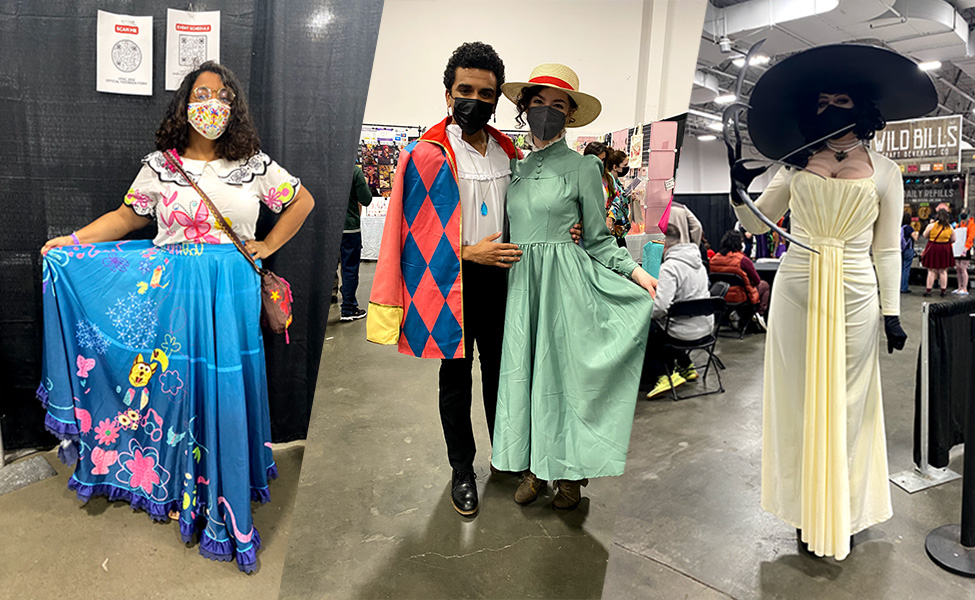 This past weekend was Castle Point Anime Convention, an annual anime convention held in New Jersey. What started as a small college campus event grew into an established convention for Japanese animation and culture.
Now hosted at the Meadowlands Exposition Center, while still student-run, CPAC garnered much more attendees and popularity compared to previous years. This can be attributed to the growing popularity of anime and manga in the U.S. — especially with recent arcs of Attack on Titan and Demon Slayer, as well as the Jujutsu Kaisen movie. Carbon Costume received the opportunity and pleasure to attend the convention as press on Sunday.
Among the most popular fandoms for cosplay were My Hero Academia, Jujutsu Kaisen, Chainsaw Man, and Studio Ghibli. There was quite a mix of cosplays this year, which was nice to see.
While vaccinations and masks were required, please note that cosplayers took off their masks for photographs or while hanging outside. Some of these photos were taken by Jennifer Del Beni (also pictured here in her Tea cosplay!) aka DelBeni Photos, who also covered the event as Press. Thanks Jen!
Here are our some of our favorite cosplays from the convention. If you see yourself or someone you know, contact us!
---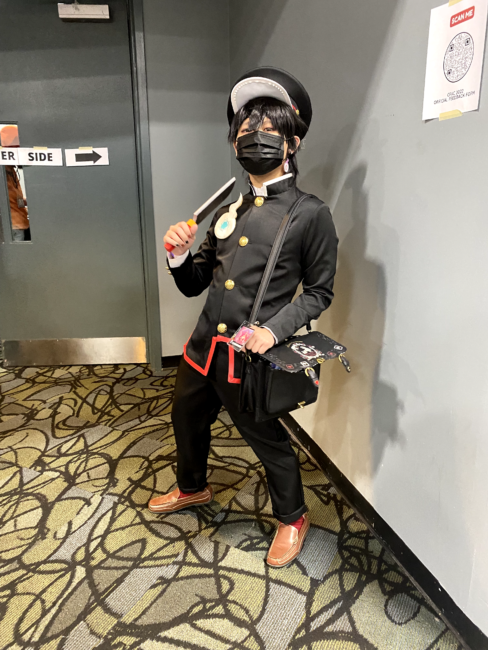 The first cosplayer we spotted was dressed as Hanako from Toilet Bound Hanako Kun.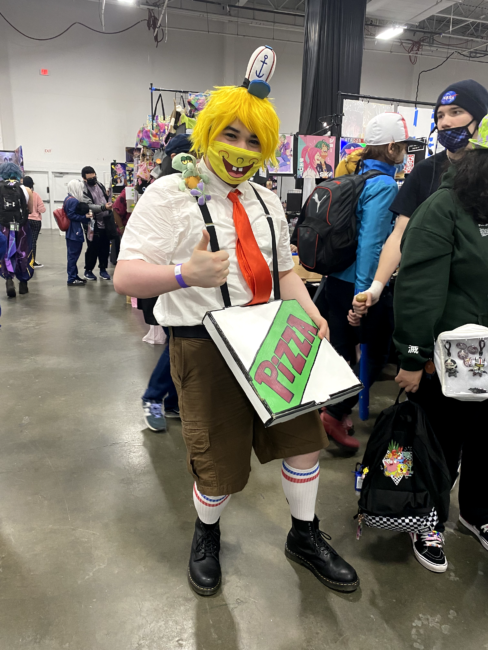 ---
The Krusty Krab pizza is the pizza for you and this awesome Spongebob cosplayer.
See all SpongeBob SquarePants costume guides…
---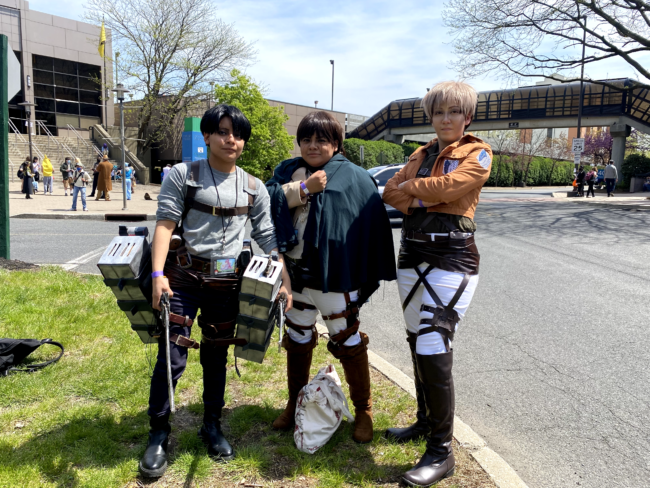 This trio of Attack on Titan cosplayers look ready to save humanity.
See all Attack on Titan costume guides…
---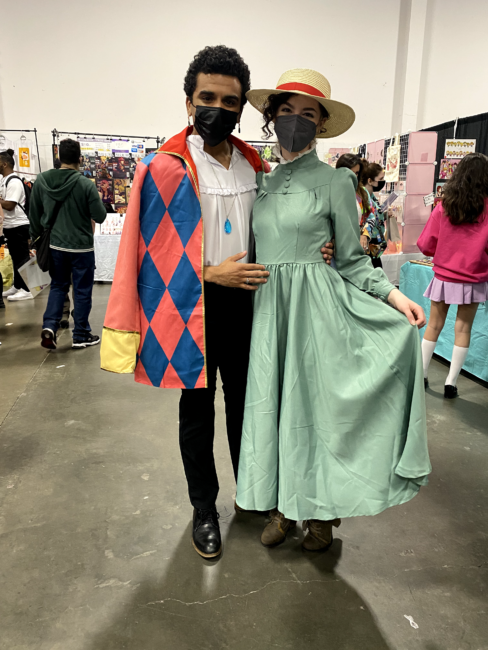 This Howl and Sophie from Studio Ghibli's Howl's Moving Castle are couples goals.
See all Studio Ghibli costume guides…
---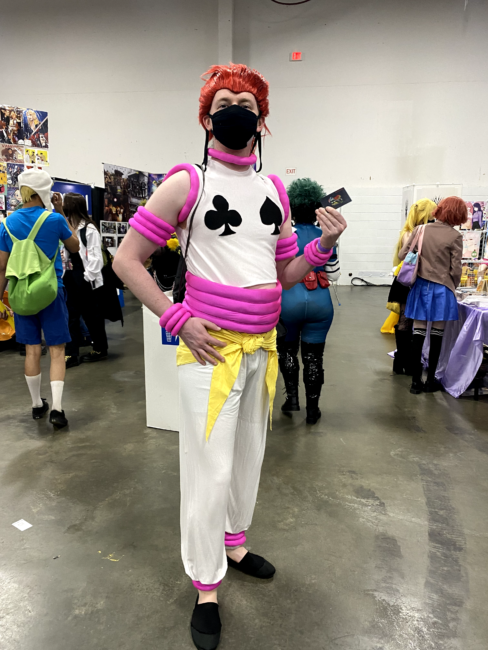 Hunter x Hunter was another popular fandom at this convention. Check out this neat Hisoka cosplay!
See all Hunter x Hunter costume guides…
---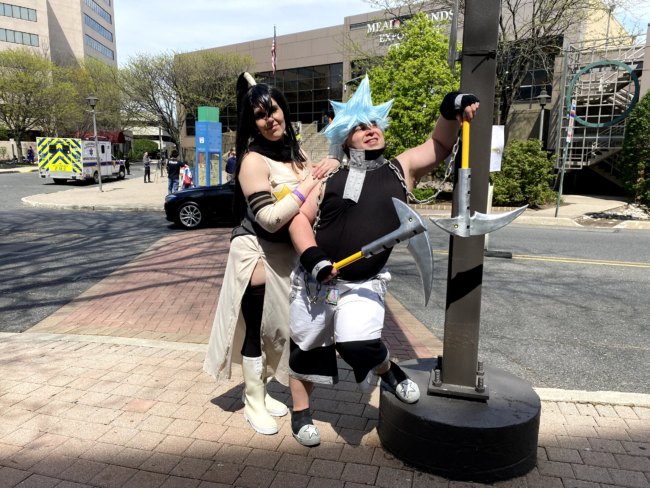 These Black Star and Tsubaki cosplayers were completely in character, with the weapon scolding her meister before this photo was taken.
See all Soul Eater costume guides…
---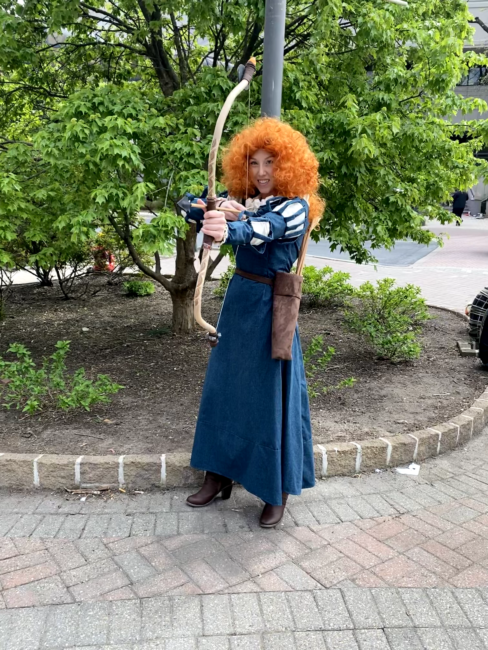 She'll be shooting for her own hand! This Merida (Brave) cosplay hits the mark.
---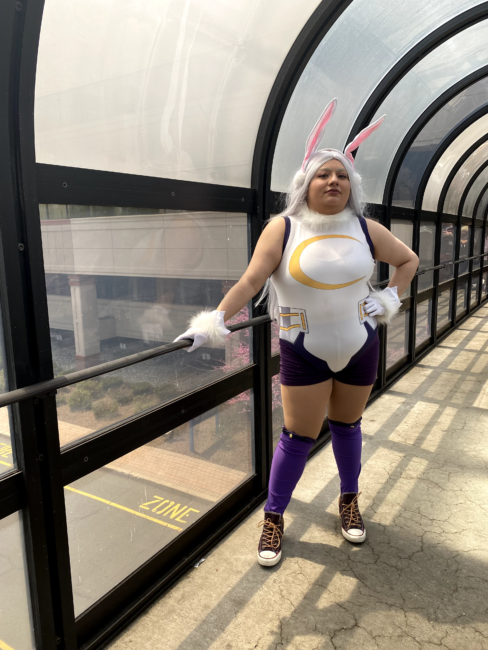 There was no shortage of My Hero Academia cosplayers. We found a Mirko (above) and Katsuki Bakugo sitting alongside Mina Ashido (below).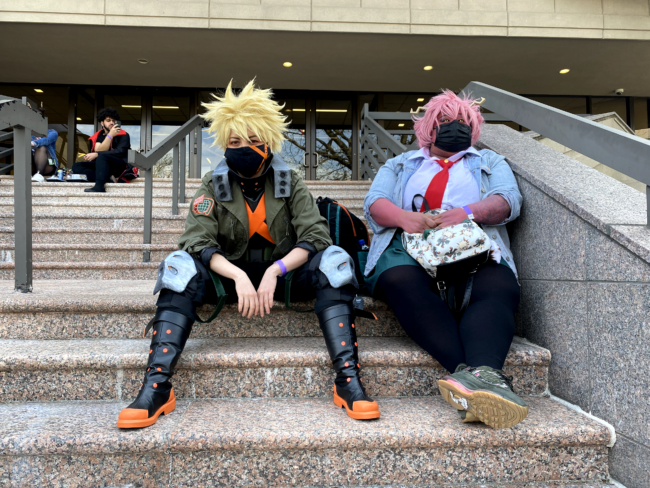 Even 1-A's top heroes need a break between classes.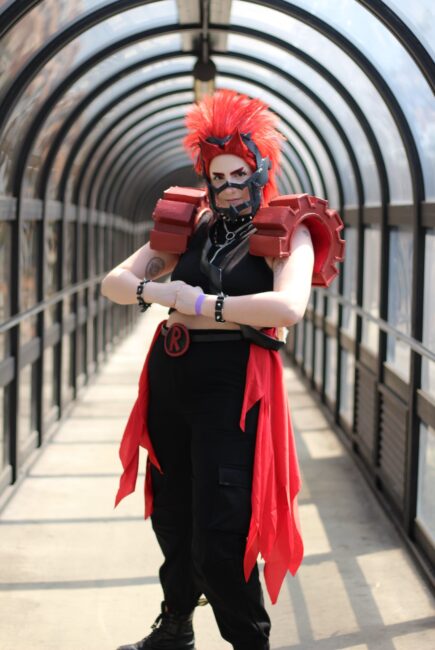 Eijiro Kirishima from My Hero Academia is ready to fight some bad guys. Photo by DelBeni Photos.
See all My Hero Academia costume guides…
---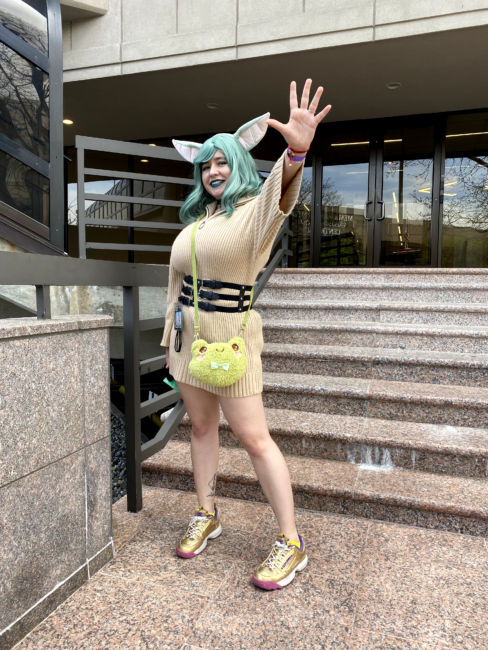 The force is strong with this Baby Yoda cosplayer! Learn how to make your own Grogu with this advanced tutorial!
See all Star Wars costume guides…
---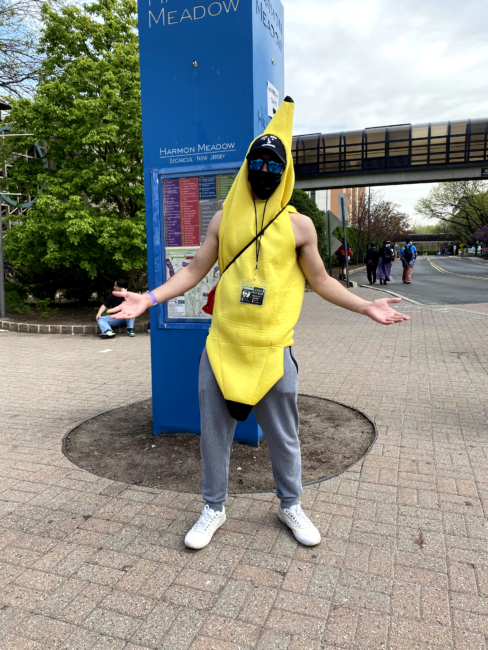 The literal top banana of Castle Point Anime Convention. We think this was the best cosplay of the day.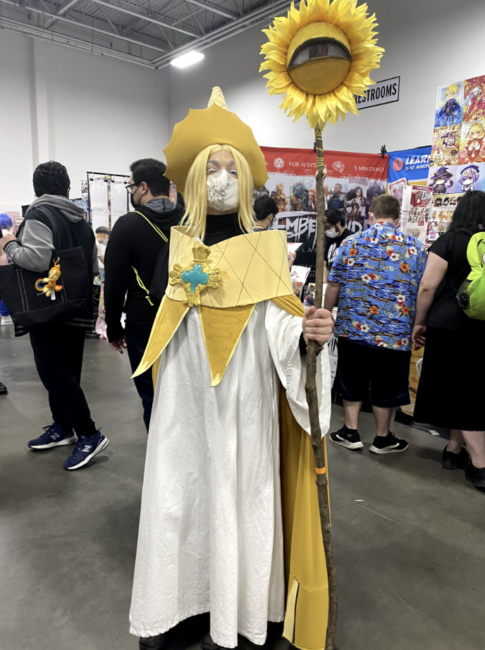 We loved this cosplayer's Pure Vanilla Cookie costume from Cookie Run: Kingdom!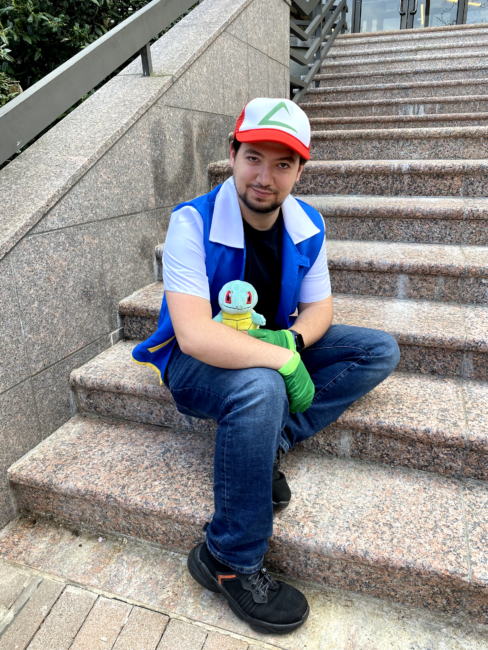 ---
This Ash Ketchum (Pokemon) cosplayer wants to be the very best, like no one ever was.
See all Pokemon costume guides…
---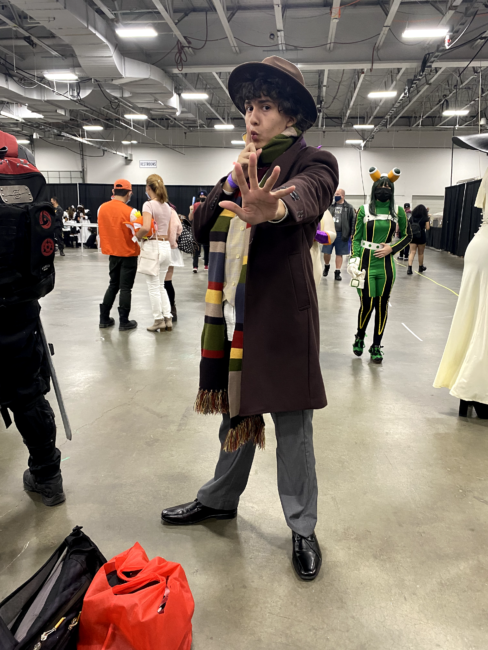 The Fourth Doctor took a trip in the TARDIS to the convention. In true Whovian fashion, I asked if he had jelly babies, and he did! I took a purple one.
See all Doctor Who costume guides…
---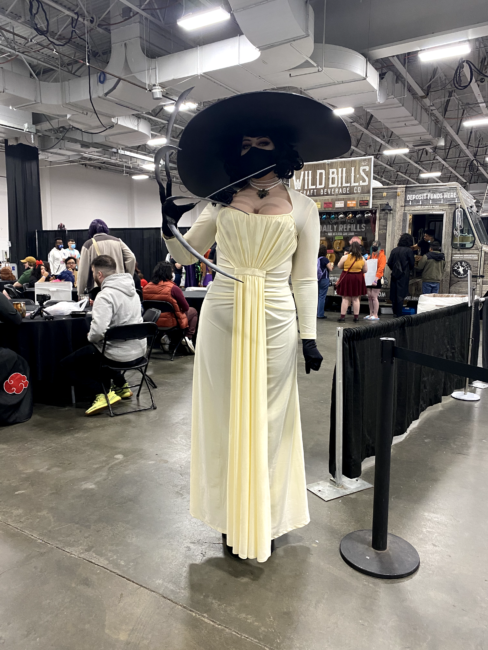 Lady Dimitrescu from Resident Evil Village continues to be a popular cosplay at conventions.
See all Resident Evil costume guides…
---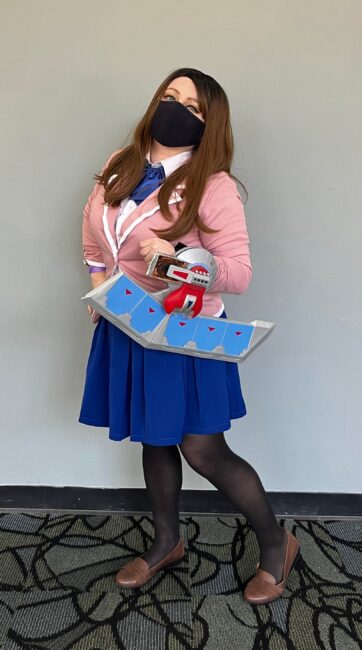 It's time to duel! The photographer behind Del Beni Photos cosplayed as Tea Gardner from Yu-Gi-Oh, complete with her very own duel disk.
See all Yu-Gi-Oh costume guides…
---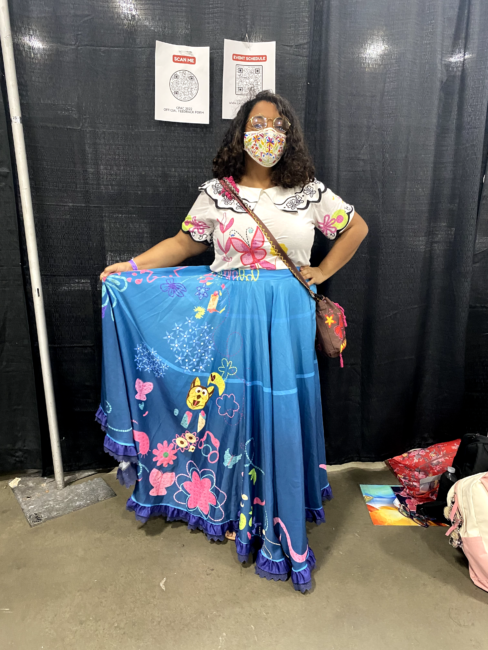 The massive success of Disney's Encanto has already shifted to the convention scene, as seen with this Mirabel Madrigal cosplay.
See all Encanto costume guides…
---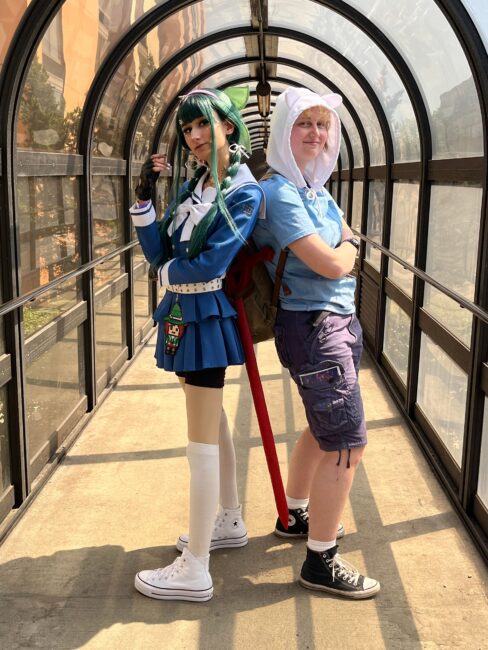 What a crossover! This Tenko Chabashira (Danganronpa) cosplayer and Finn the Human (Adventure Time) cosplayer strike a pose. Photo taken by DelBeni Photos.
See all Danganronpa costume guides…
See all Adventure Time costume guides…
---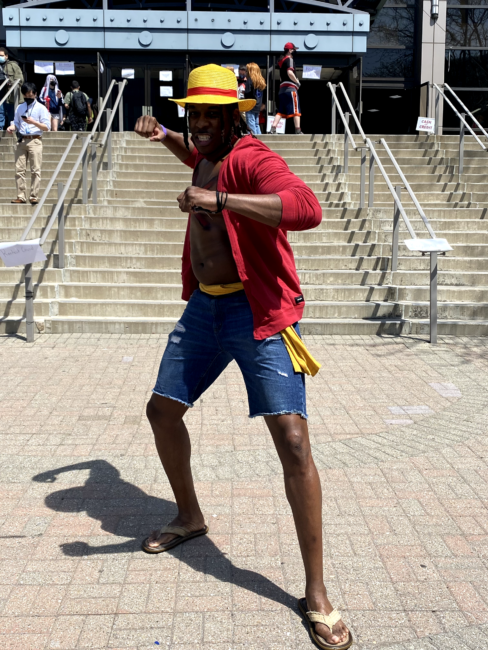 Classic anime cosplays, such as this Luffy from One Piece, are always great to see at conventions.
See all One Piece costume guides…
---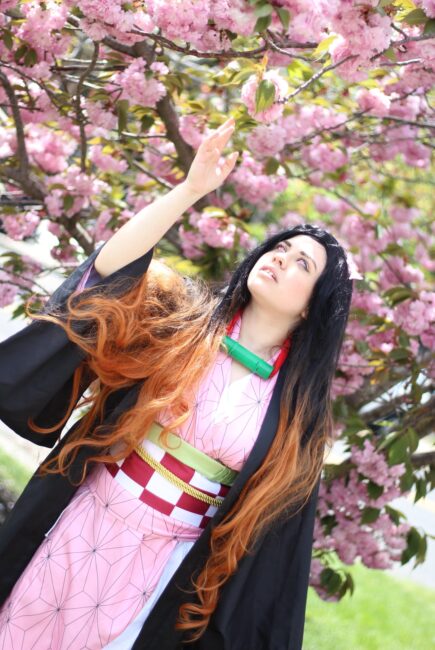 Surprise, I cosplayed to this convention as well! This gorgeous pink blossom tree was popular spot for photos. It matched my Nezuko cosplay perfectly! Photo taken by DelBeni Photos.
There are no comments yet, add one below.
Stay connected. Don't miss out!
Get new costume guides in your inbox once a month.
And don't worry, we hate spam too! You can unsubscribe at any time.