How To Make Your Own Socks
Socks can be elusive. Especially thigh high socks. When I go shopping for knee high/thigh high socks I always come across the problem of finding the right length and width. If you have long and/or thick legs, this tutorial may save you some time.
---
Things You'll Need:
---
Step one: Measurements
The first step is the easiest. Grab your measuring tape and measure the width of the area you want your sock to stop at. As for length, I sat on the floor and measured the length of my leg up to my big toe (which I pointed). Keeping your foot pointed gives you the entire length of your leg with your foot included.
If you can't reach your leg this way, measure down to your ankle then measure the length of your foot and add the numbers. As for the material, fold it so the "wrong side" is facing out. The "wrong side" is the side of the material that is less shiny or even a different color than the "right side". Going along the folded side, place half the width of your leg and the full length of your leg onto the material with a pencil. It should look like a rectangle.
---
Step two: Pinning and sewing
After you've made your rectangle, cut it out and pin the sides closed. Leave one side open so you can put your leg through. Sew the long side and one of these short sides closed. Try this rectangular sock on your leg and mark the shape of your leg with pins. Careful not to stick yourself! The pins should go on the UNDERSIDE of your leg.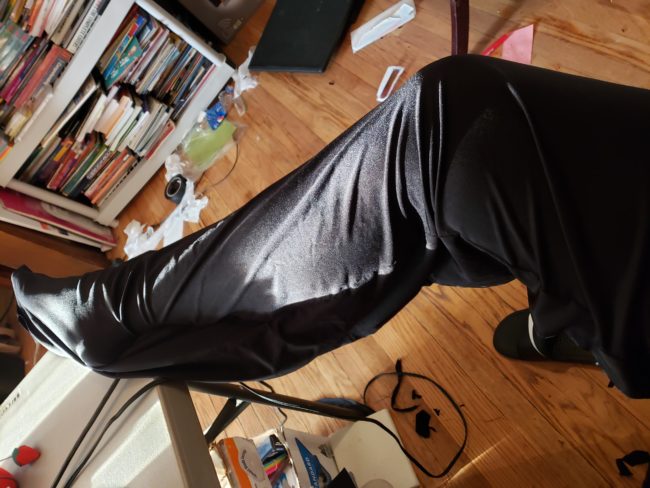 Once you've got a leg shape pinned into the rectangle sock, you can sew along the pins. Remember to try the sock on afterwards and make alterations while you still have the extra fabric. Once you're satisfied with the fit and shape, cut along the sewing line. Leave about half an inch of fabric so the sewing doesn't come out.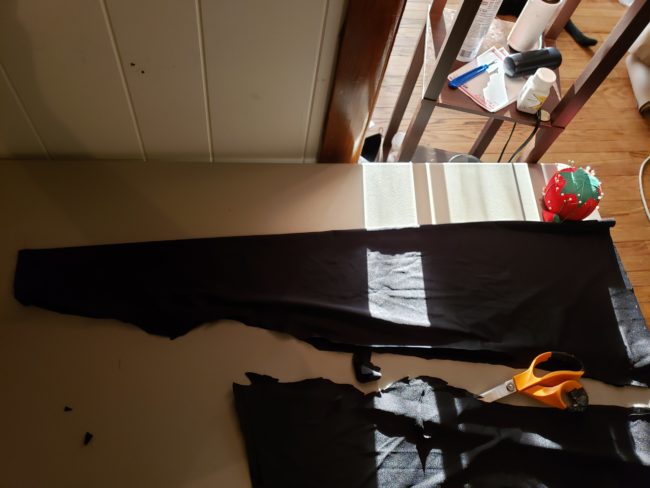 ---
Step three: Adding elastic
The length of the elastic you'll need with be about an inch less than the width of the sock's opening. Take the elastic and sew each end onto the sides of the sewing line. The sewing line should run down the back of your leg. Once you've secured your elastic, fold the fabric around the elastic and sew the fabric and elastic together. Fold your sock right side out and you've got your sock!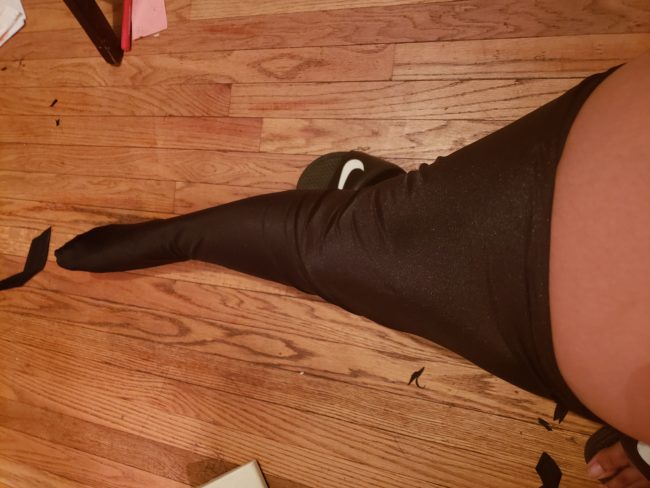 There are no comments yet, add one below.
Stay connected. Don't miss out!
Get new costume guides in your inbox once a month.
And don't worry, we hate spam too! You can unsubscribe at any time.