Cosplay at Katsucon 2023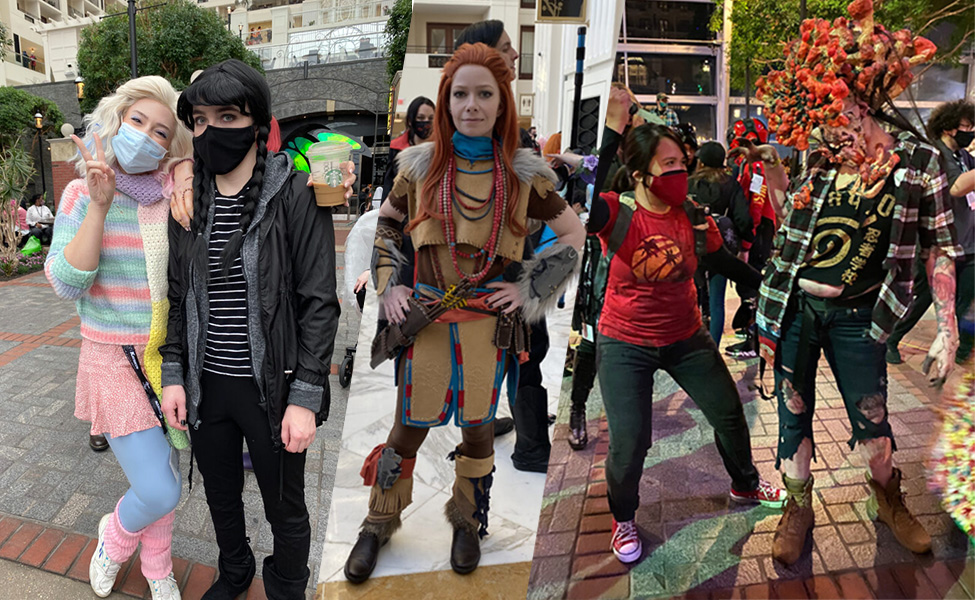 Katsucon 2023 is the big leagues for cosplay. While Katsucon is an event to celebrate Japanese culture, cosplayers really get creative with meme-worthy creations.
This year, anime and video games dominated the cosplay scene. The most popular animes included Chainsaw Man, One Piece, My Hero Academia, and Jojo's Bizarre Adventure. The most popular video games included Resident Evil, Dead by Daylight, and Genshin Impact. And with the newest Scarlet and Violet, Pokemon made a comeback!
Carbon Costume rounded up the coolest, standout cosplays of the weekend. If you recognize someone, tag them!
---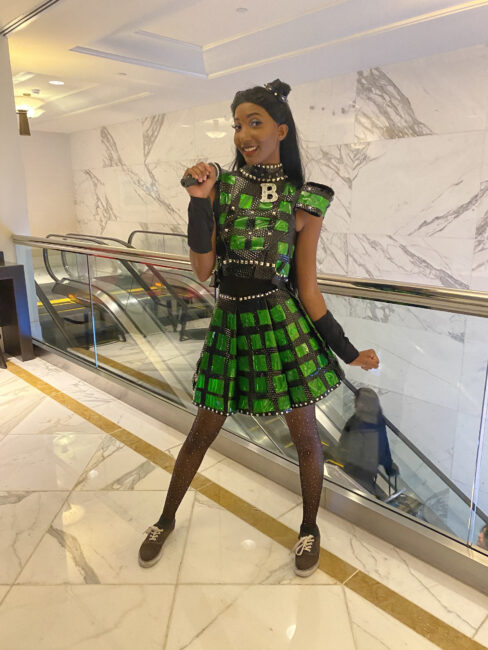 Don't lose your head over this fantastic Anne Boleyn cosplay from SIX: The Musical! (@literary.princess)
---
Everyone is raving about the Last of Us on HBO Max, a television adaptation of the popular video game starring Pedro Pascal and Bella Ramsey. Hopefully this Ellie can fend off this infected cosplayer!
See all The Last of Us costume guides…
---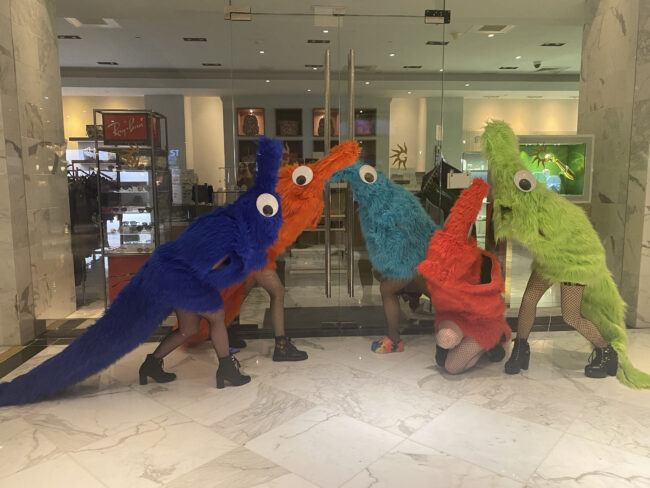 Remember those fuzzy worms on a string? They're making a comeback in 2023!
---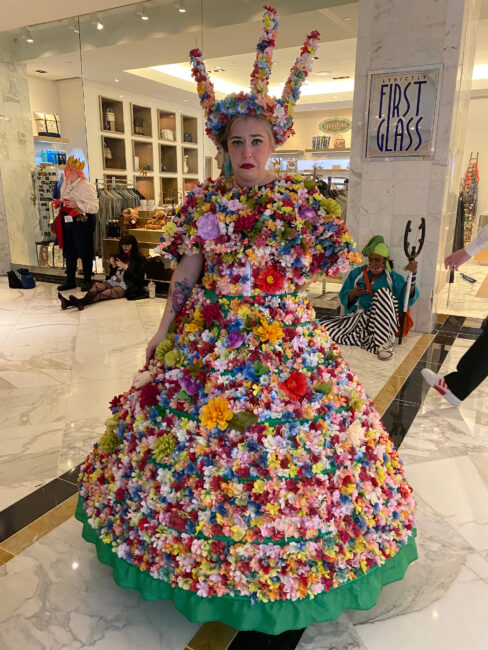 Roughly 3000 hand-placed flowers decorates this May Queen cosplay from Midsommar! (@lilystitches)
See all horror costume guides…
---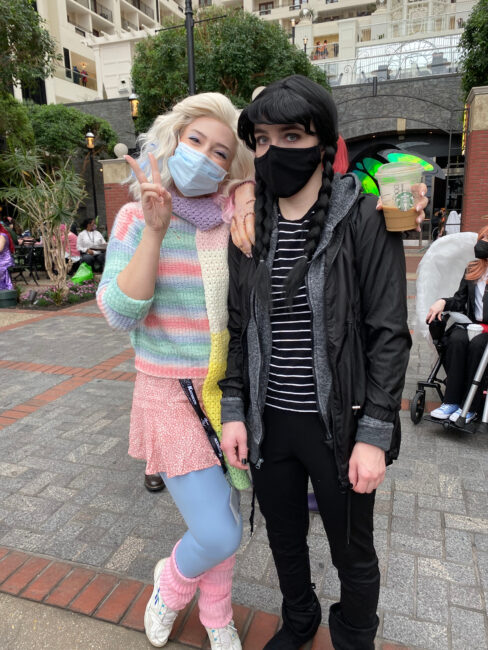 As per our 2023 cosplay predictions, we saw a few Wednesdays and Enids at the con.
See all Wednesday costume guides…
---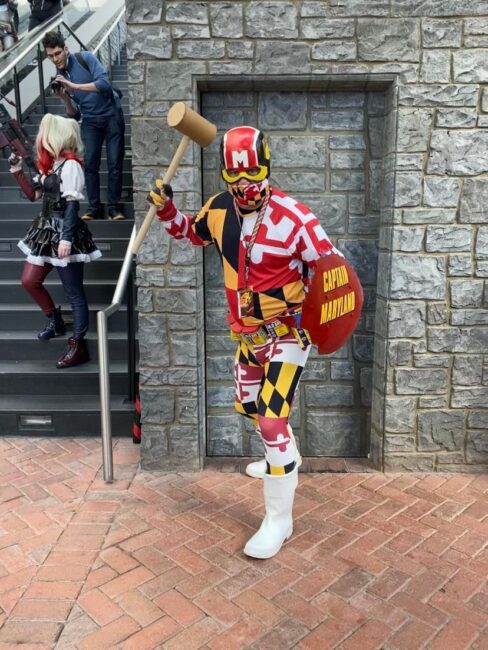 No need for Captain America – as per its location along the Potomac River, there's Captain Maryland!
---
Classic comic book heroes got some rep too. Love this Power Girl cosplay! (@harumscarumcosplay)
_________________________________________________________________________________________________________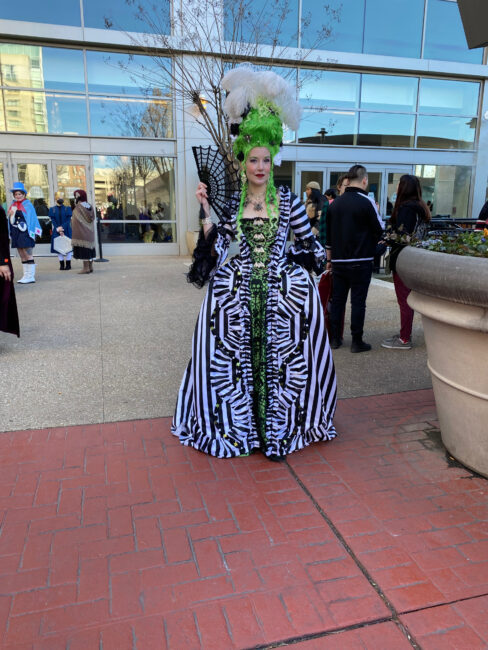 Some of the coolest cosplays involve a twist on an iconic character. Check out this 18th century inspired Beetlejuice!
See all Beetlejuice costume guides…
---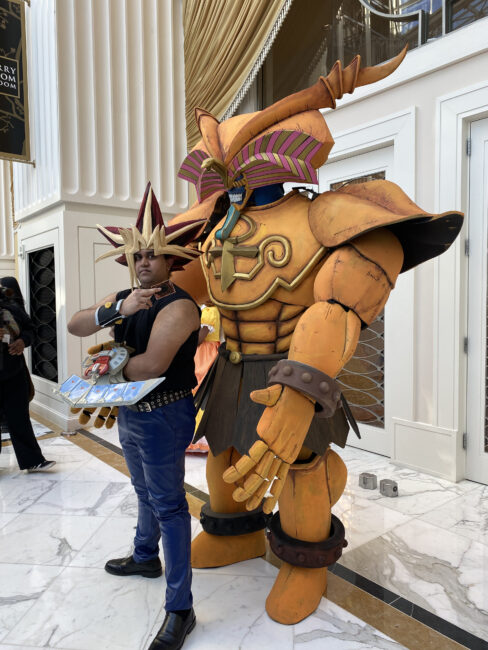 Time to duel! Check out this Yugi and impressive Exodia build! (@bigfella_cos & @gamerprops)
See all Yu-Gi-Oh costume guides…
---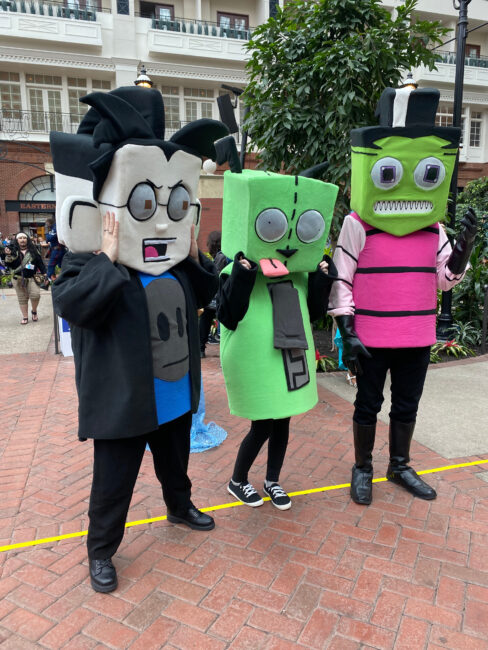 A Nicktoons throwback! Who remembers Invader ZIM?
See all Invader ZIM costume guides…
---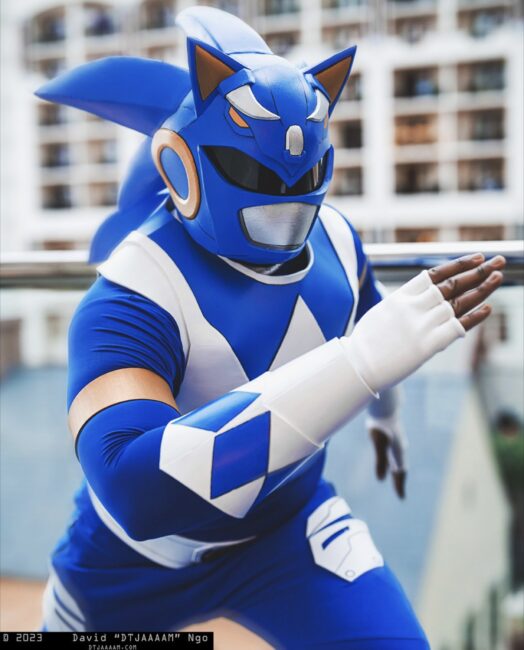 Gotta go fast for morphin time with this incredible mashup of Sonic and the blue Power Ranger. (cosplay by @swaggycosplayer & photo by @djtaaam)
---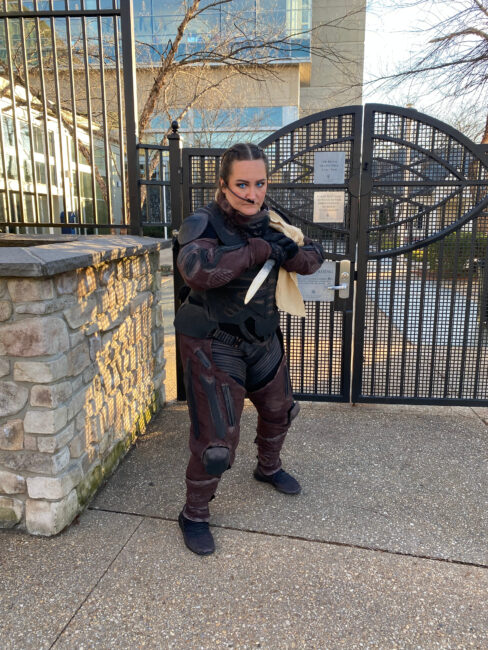 The hit science fiction novel Dune recieved a movie adaptation in 2021, and will recieve a second part this year.
---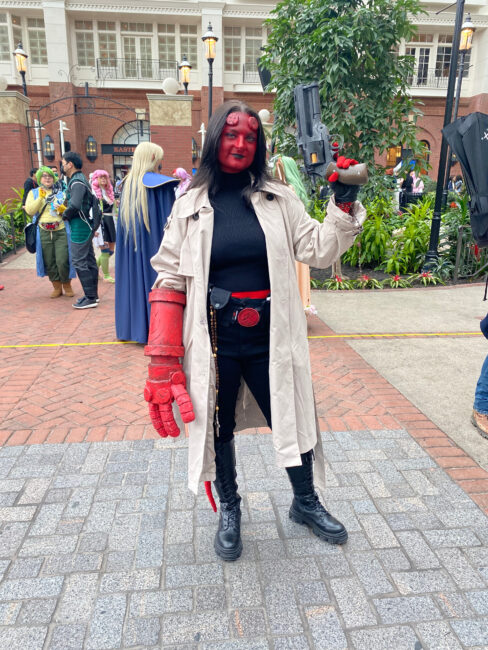 This Hellboy (or Hellgirl) cosplayer always looks this good. Take note of the Right Hand of Doom! (@thedeadlymermaid)
See all Hellboy costume guides…
---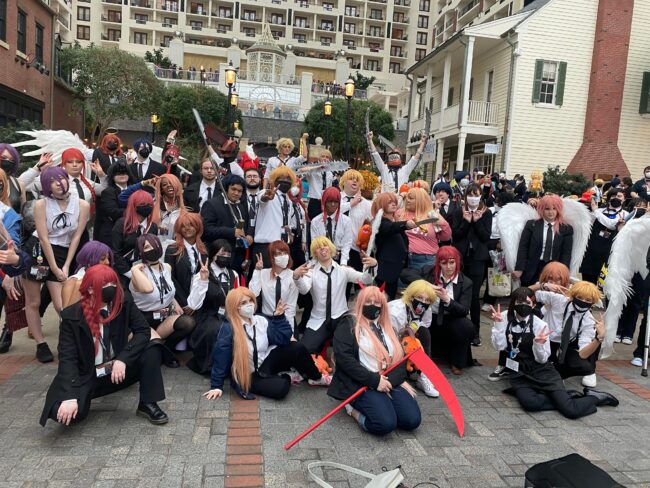 This year, Chainsaw Man was the most popular anime for cosplay. Here's a picture from the cosplay meetup.
See all Chainsaw Man costume guides…
---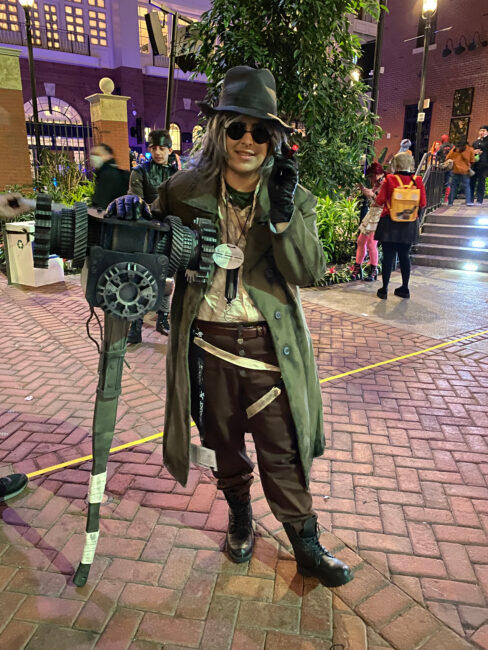 Move aside, Lady Dimitrescu…this Heisenberg cosplay is spot on. The cosplayer made the hammer all by himself! (@thedopplegangercosplay)
See all Resident Evil costume guides…
---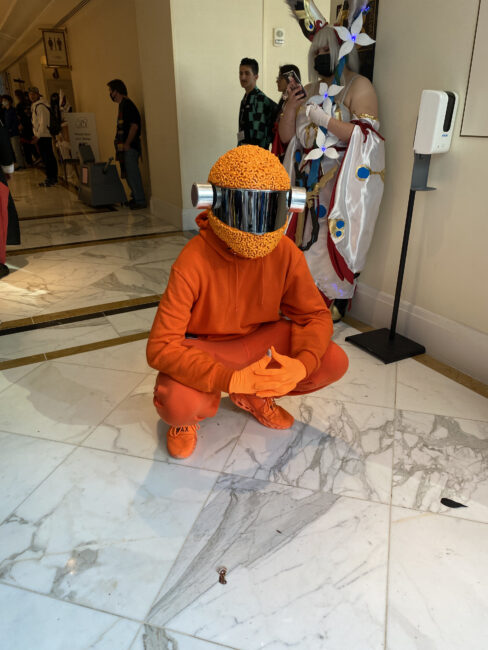 Cheesy, electronic goodness. This Kraft Punk cosplay from the Eric Andre Show gave us a laugh.
---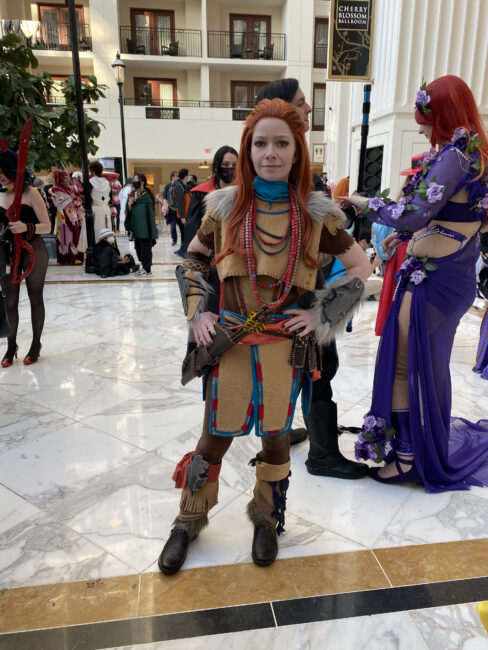 Aside from anime, video game cosplay, like this Aloy cosplay.
---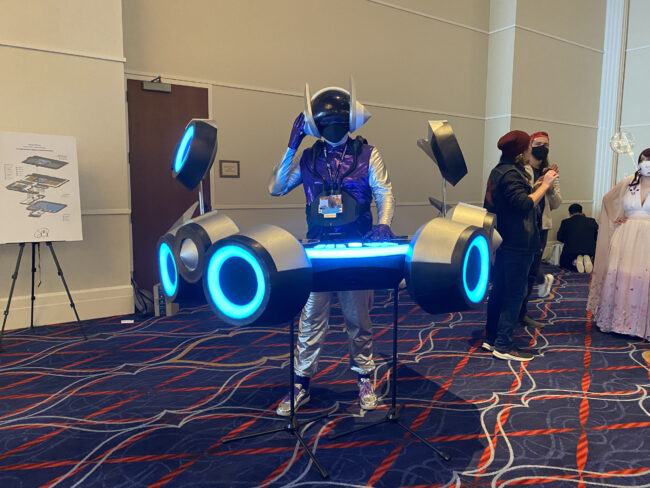 This cosplayer from League of Legends committed to the DJ-Sona with actual DJ equipment!
See all League of Legends costume guides…
---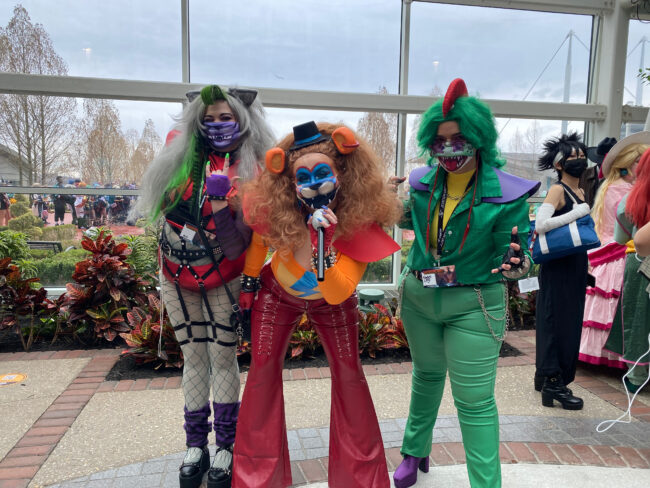 Fortunately, these Five Nights at Freddys cosplayers appear less scary in the daytime.
See all Five Nights at Freddys costume guides…
---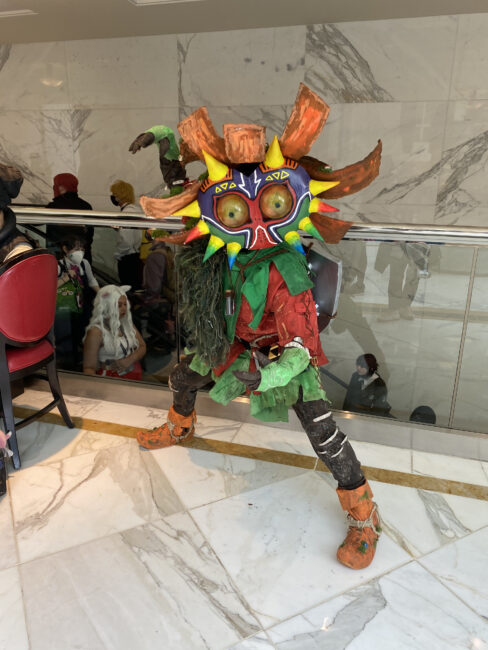 What an awesome cosplay of Skull Kid!
See all Legend of Zelda costume guides…
---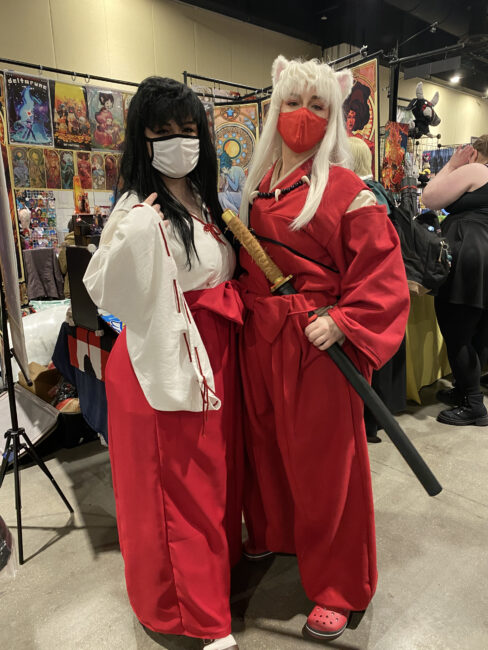 There was a mix of both modern and classic anime cosplay, as seen with these Inuyasha cosplayers.
See all Inuyasha costume guides…
---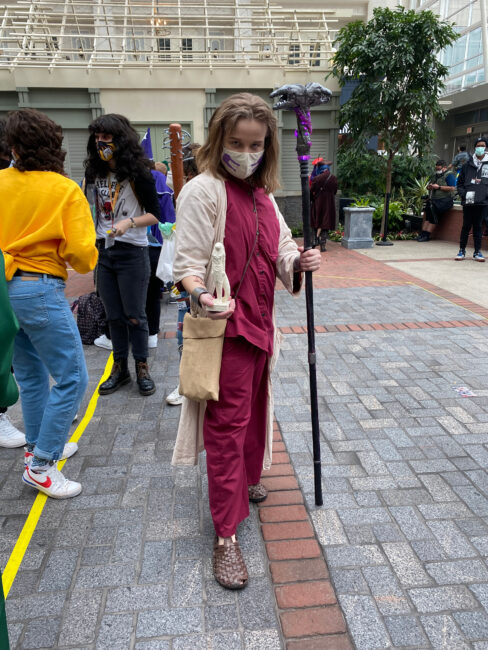 This Arthur Harrow cosplay was flawless. This cosplayer built the staff and installed LEDs by themselves! (@odd.rolls)
See all Moon Knight costume guides…
---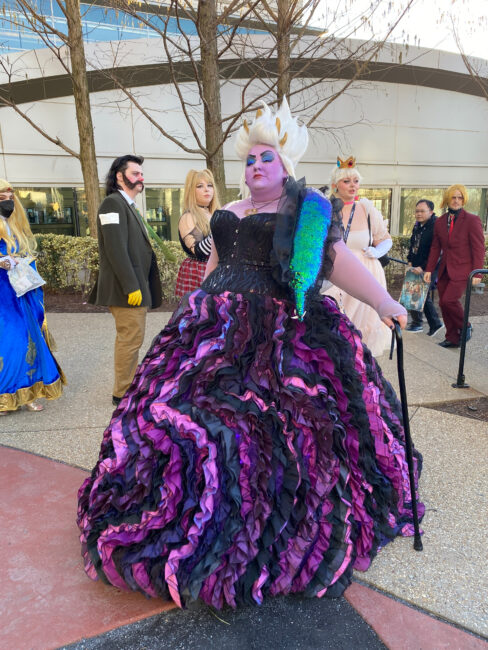 The waves obey this Ursula cosplayer's every whim.
See all Disney Villians costume guides…
---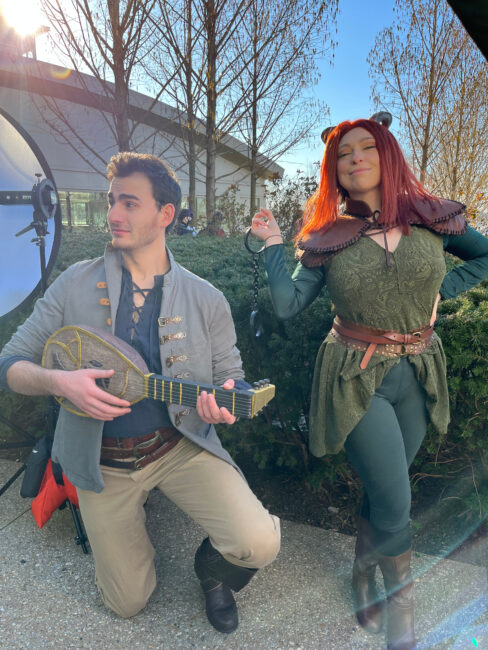 Get your character sheets out for these Dungeons & Dragons: Honor Among Thieves cosplays! (@willcharmingcosplay & @ohnoyouknit_it)
See all Dungeons & Dragons costume guides…
---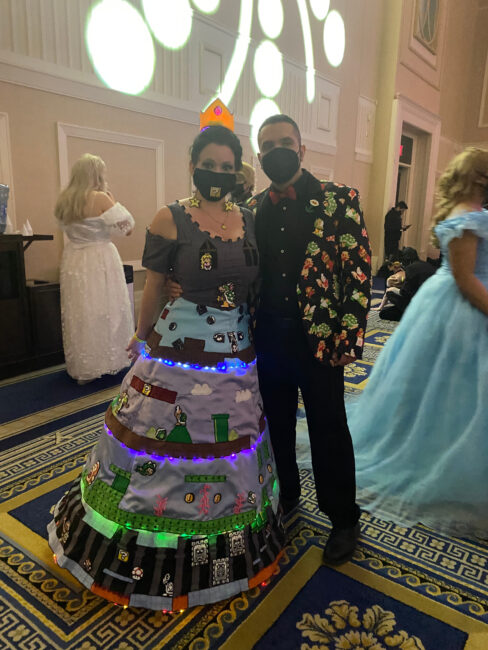 The Katsucon Formal Ball allows attendees to wear their finest. This couple looks sharp in these Super Mario designs!
See all Super Mario costume guides…
---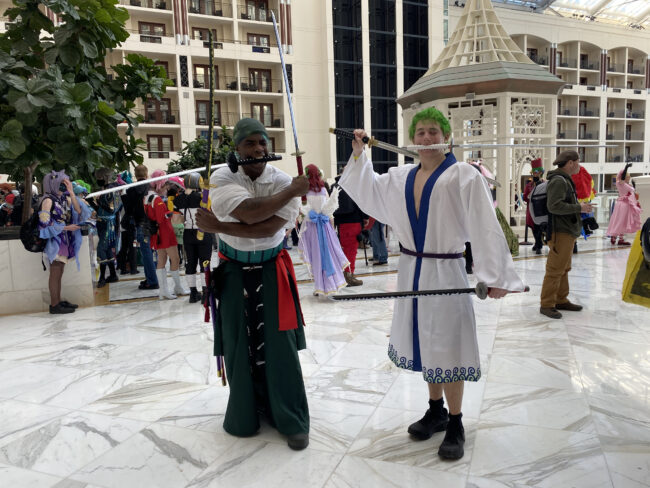 Zoro from One Piece has a knack for getting lost – these two cosplayers must've stumbled upon Katsucon! (@thecagednerd)
See all One Piece costume guides…
---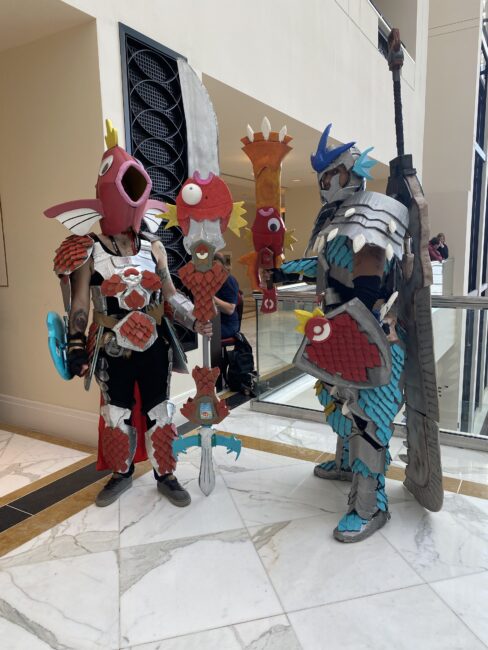 Pokemon was another popular fandom at Katsucon, such as these armored versions of Magikarp and Gyrados. (@thecardboard_blacksmith)
See all Pokemon costume guides…
---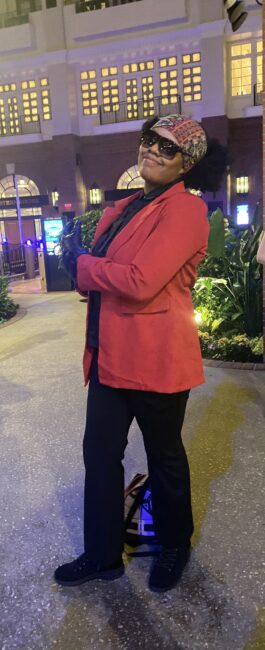 We're blinded by the lights with this cosplay of The Weeknd.
See all musician costume guides…
---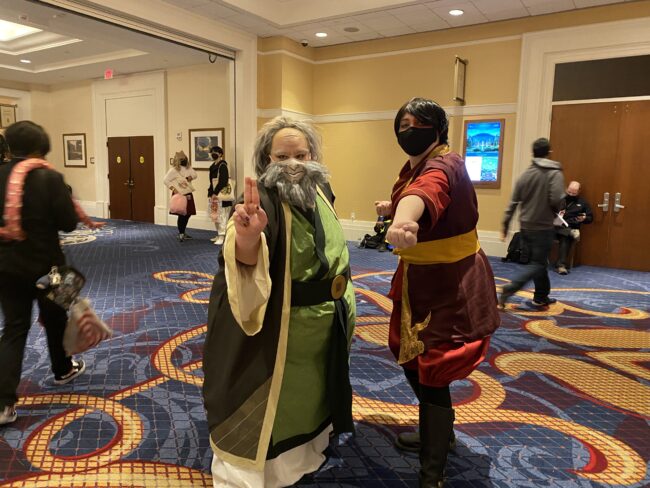 An Iroh and Zuko strike a pose. The Iroh cosplayer made the Zuko outfit out of curtains from Wal-Mart – so creative!
See all Avatar: The Last Airbender costume guides…
---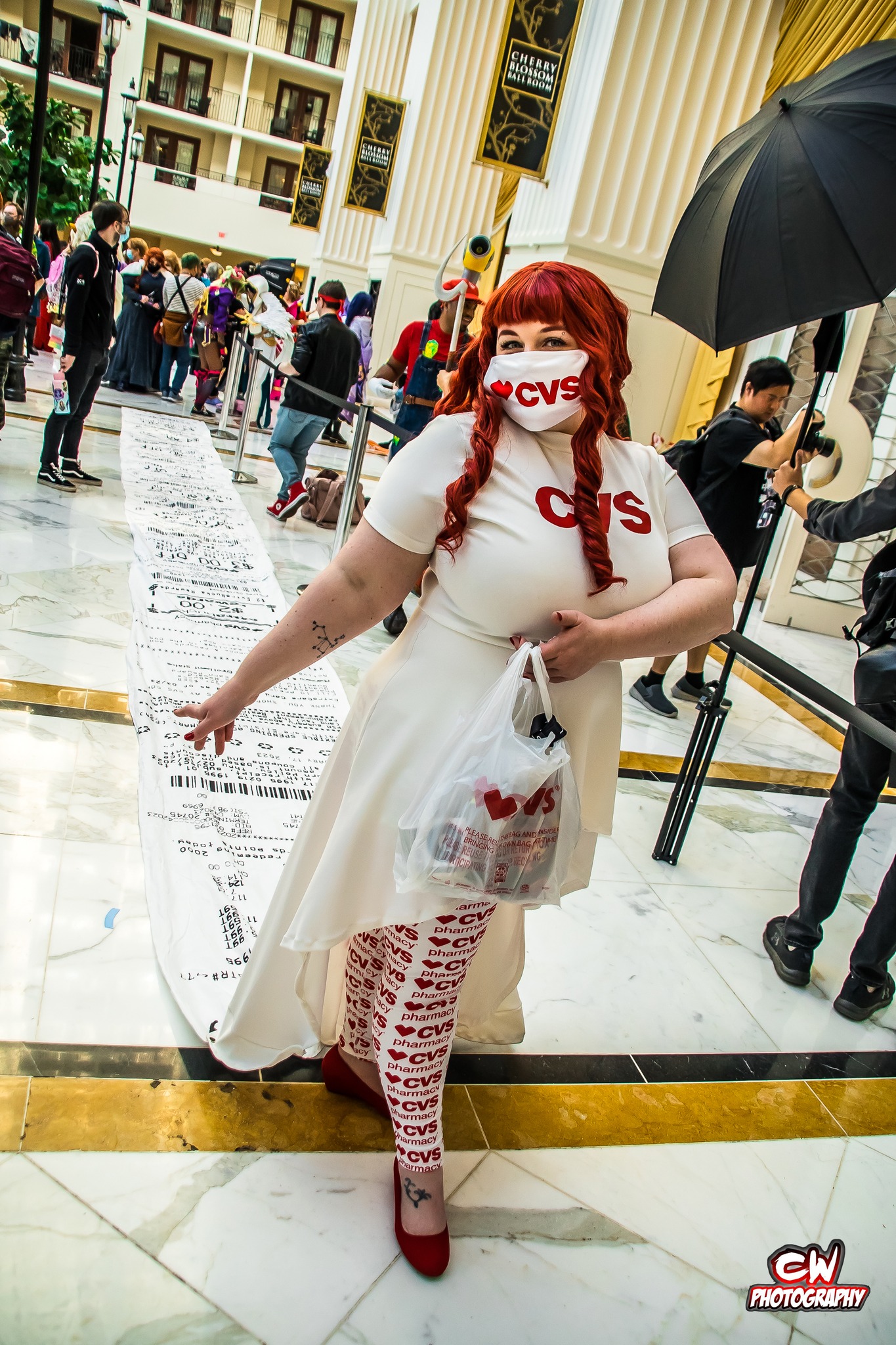 And finally, perhaps the cosplay that "won" Katsucon – CVS Chan, complete with a recipet that stretches a mile long. Photo taken by CW Photography.
---
Craving more Katuscon? Read our article covering the cosplay from 2020's event here!
There are no comments yet, add one below.
Stay connected. Don't miss out!
Get new costume guides in your inbox once a month.
And don't worry, we hate spam too! You can unsubscribe at any time.