Cosplay at the Comic-Con Special Edition 2021 Masquerade
This past Thanksgiving weekend, Comic-Con held an off-the-beat Special Edition at the San Diego Convention Center to make up for the lack of one last summer. To kick off the main event, John Cena was Peacemakering on the main stage of Ballroom 20.
SURPRISE! Peacemaker decided to make an appearance at the Comic-Con Special Edition Masquerade! @JohnCena @DCpeacemaker
📷 B. Watters pic.twitter.com/NVfQc73DXy

— San Diego Comic-Con (@Comic_Con) November 28, 2021
The Corps Dance Crew also entertained the attendees with a Squid Game themed performance.
The Corps Dance Crew did a #SquidGame-inspired performance at the #CCSE Masquerade (and I contribute to absorb Squid Game via pop culture and, you know, popularity, but I will watch it one day, I swear). #SDCC pic.twitter.com/X8NIeuoN0M

— Eric Goldman (@TheEricGoldman) November 28, 2021
Meanwhile, contestants waited in the wings for the Masquerade, "a series of costume presentations with a Master or Mistress of Ceremonies, a panel of guest judges, prestigious Comic-Con awards, and generous cash prizes too," in the format of a talent competition.
The cosplayers performed on stage in front of the massive crowd. Then while they awaited the judges' scores, they each took a turn in the red carpet area, where we got a chance to photograph them. Here are our favorite shots from the night, with notes on any prizes they were awarded.
Let's appreciate all of their costumes in their full creative glory.
---
Contestants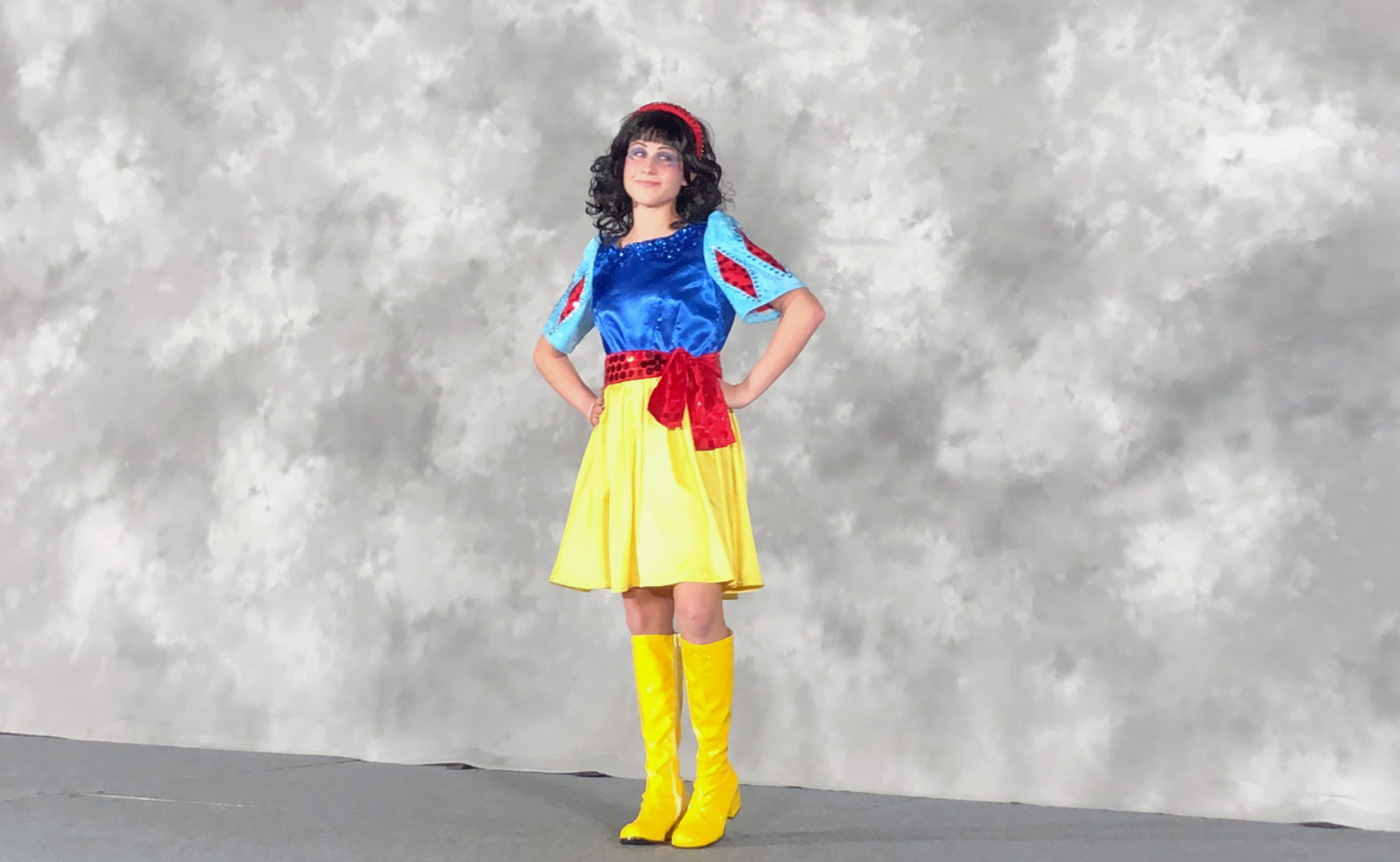 The evening started strong with this Disco Snow White cosplay by Amber Bates.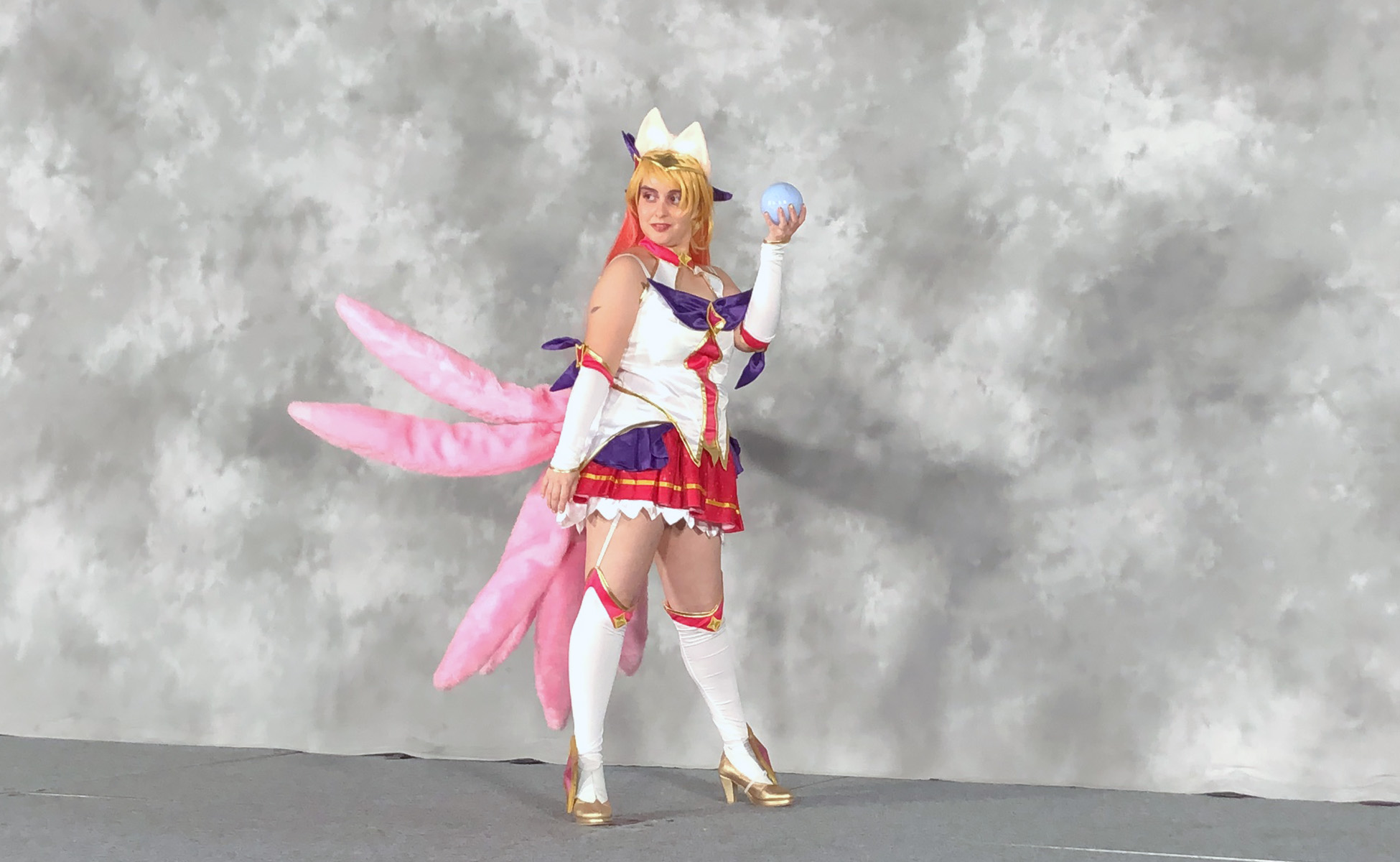 This Star Guardian Ahri cosplay from League of Legends by Victoria Vargas was picture perfect.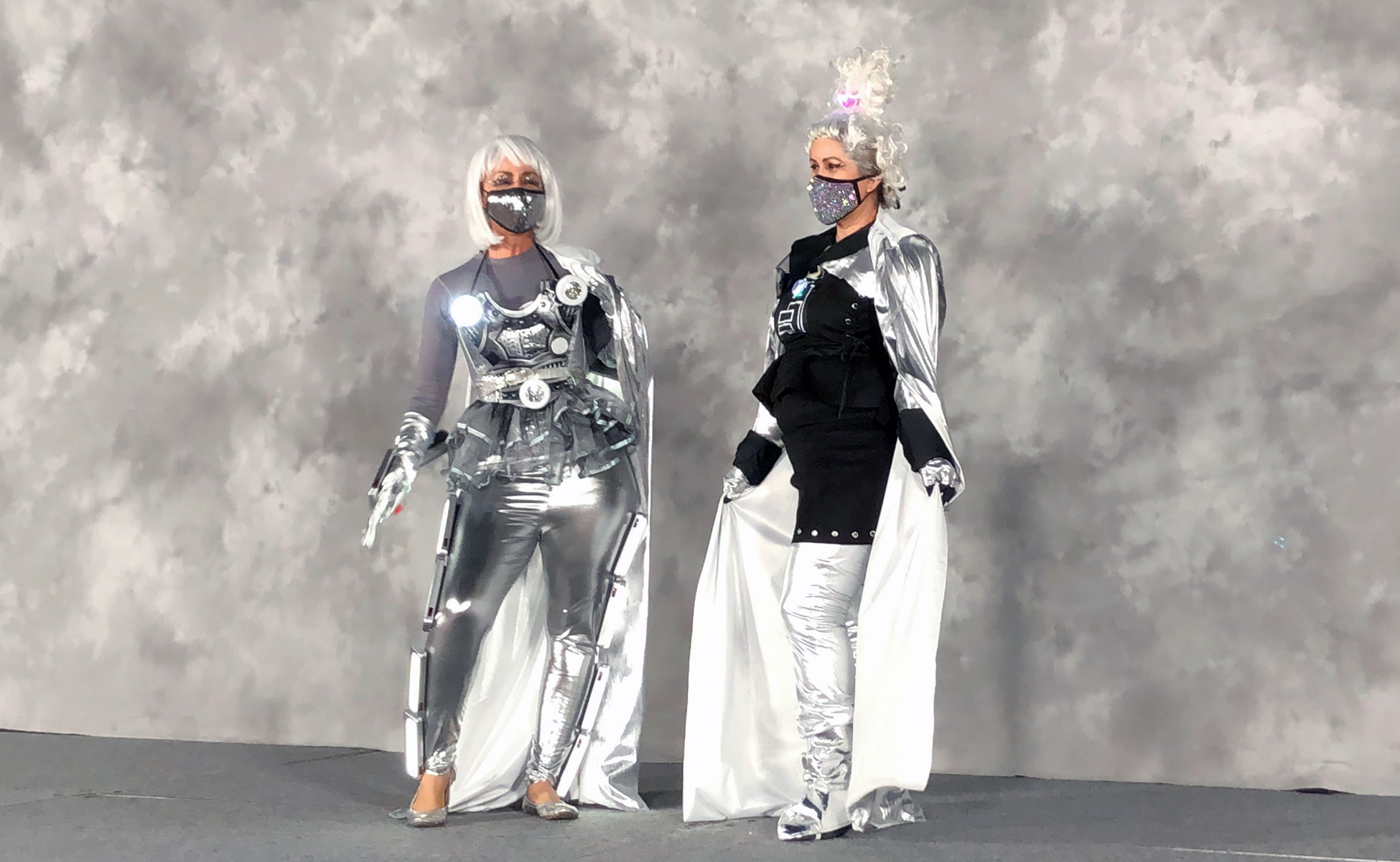 This cosplay by Angelica Corral, titled A Couple Bots and Nanofriends, lit up the night.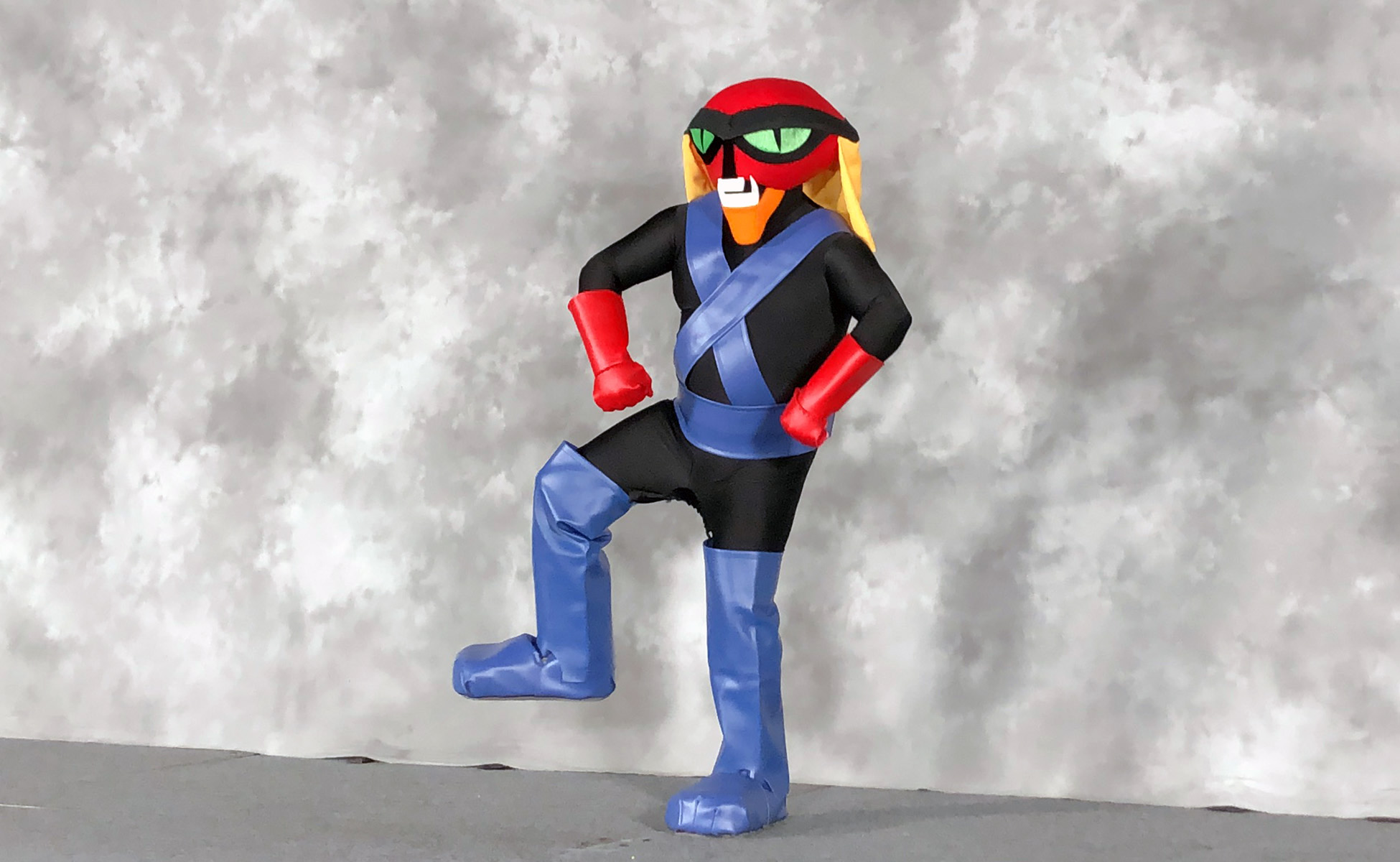 Despite the weird proportions of a catlike alien pirate, Thomas Benson nailed this Brak cosplay.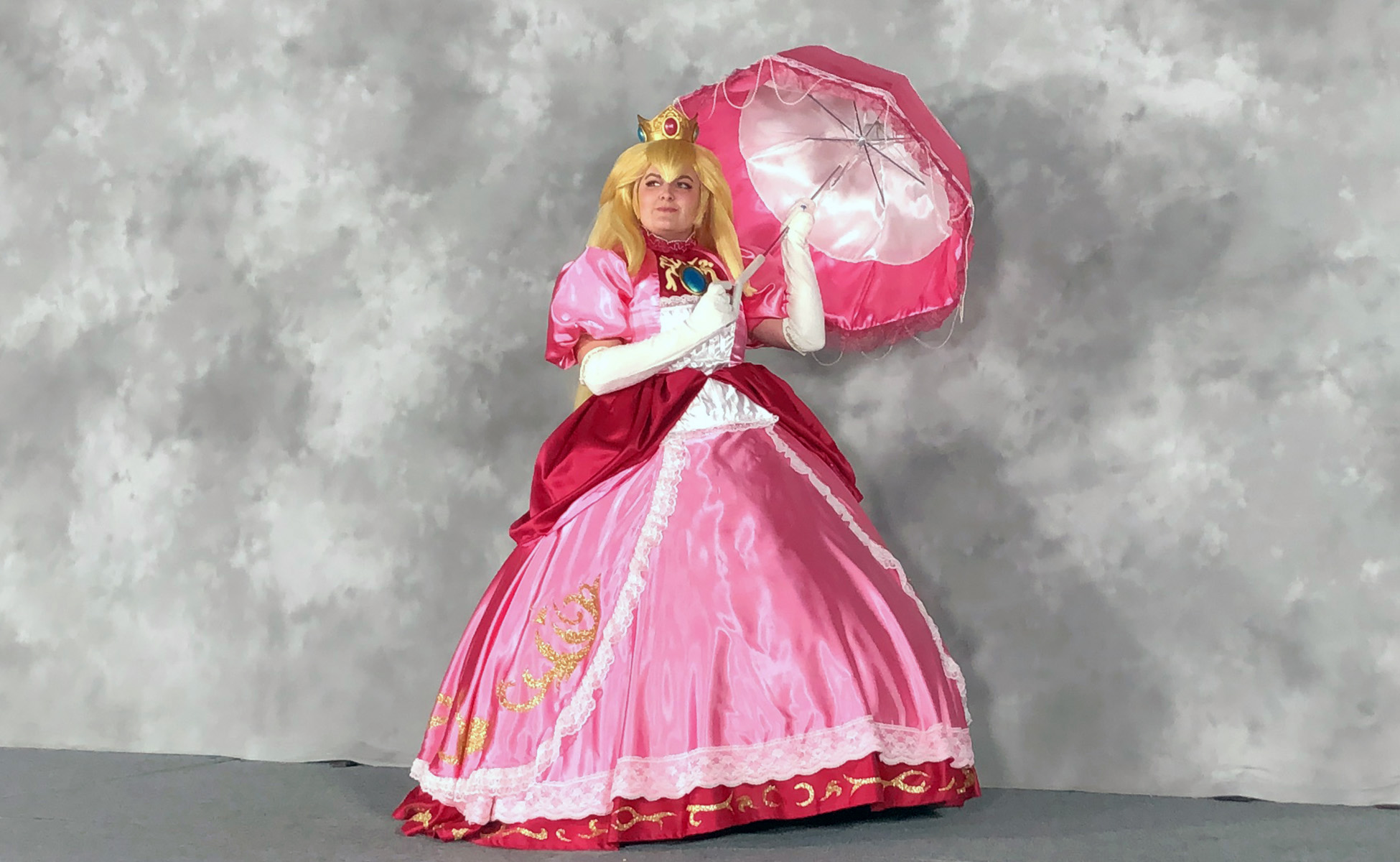 Marlie McLaughlin was pink perfection in this Princess Peach cosplay.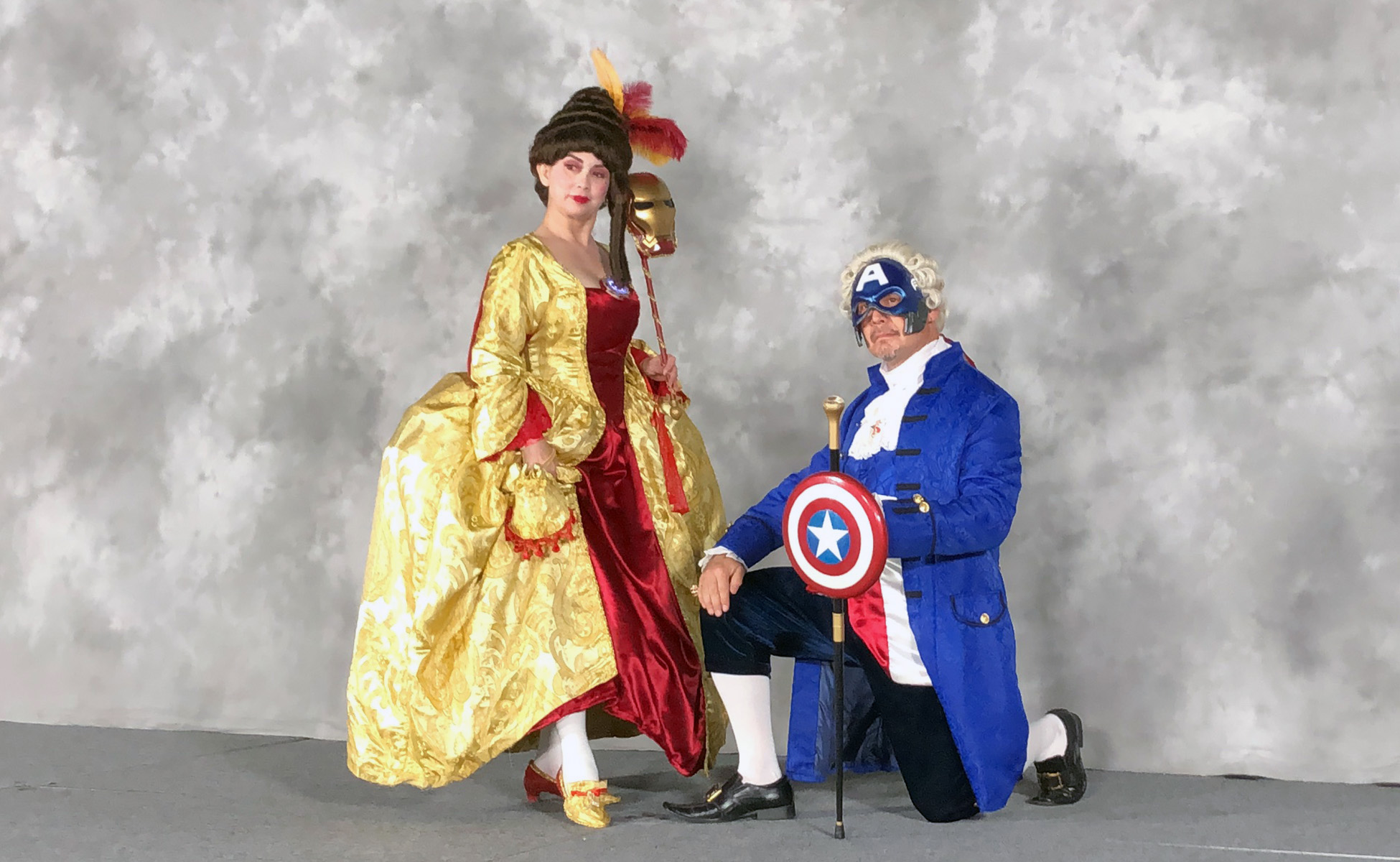 Lord America got down on one knee for the fair Iron Lady in this Avengers Masquerade cosplay by Miguel Capuchino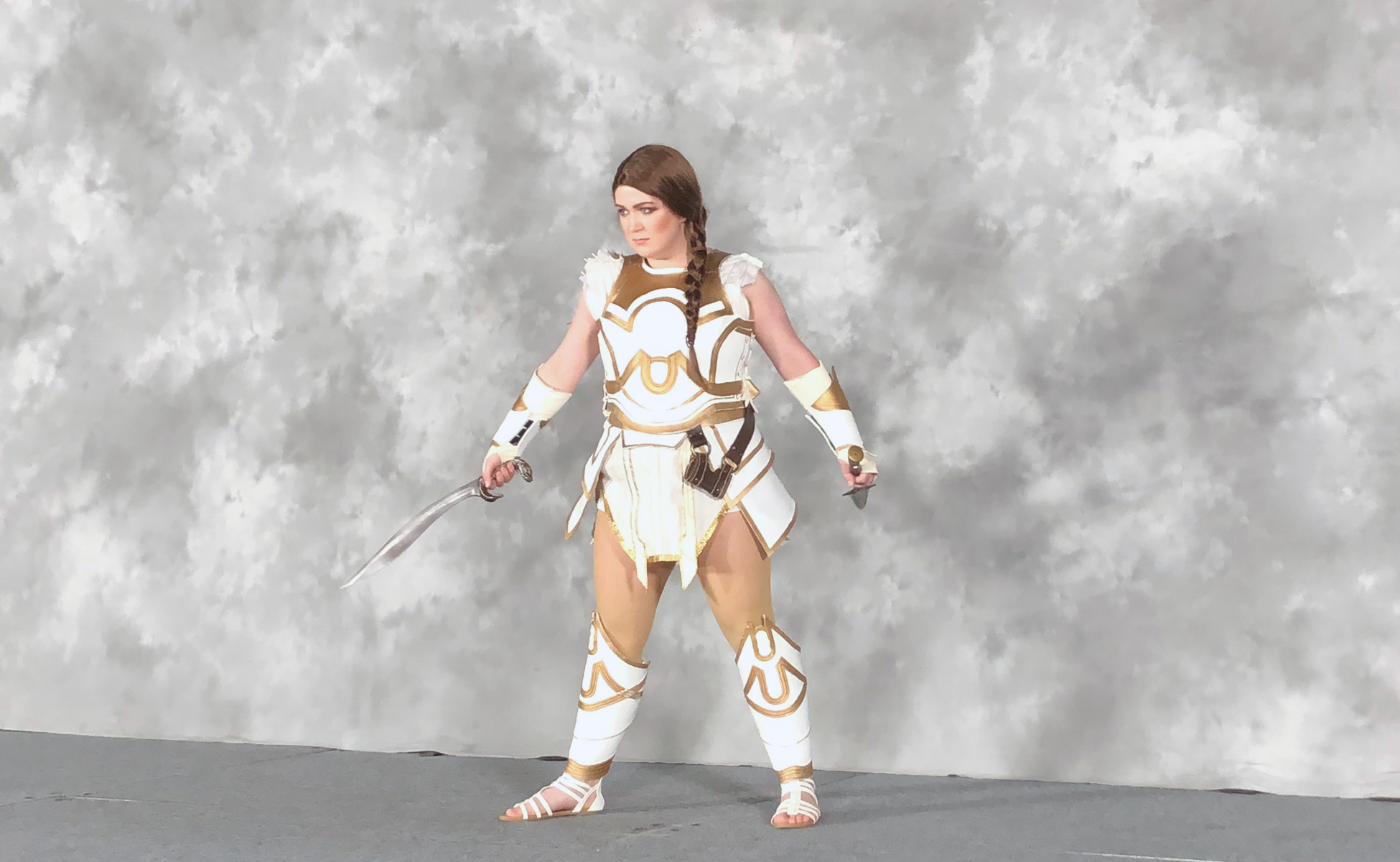 Maddie Caffarel looked fierce in this Kassandra the Eagle Bearer cosplay from Assassin's Creed. Honorable mention.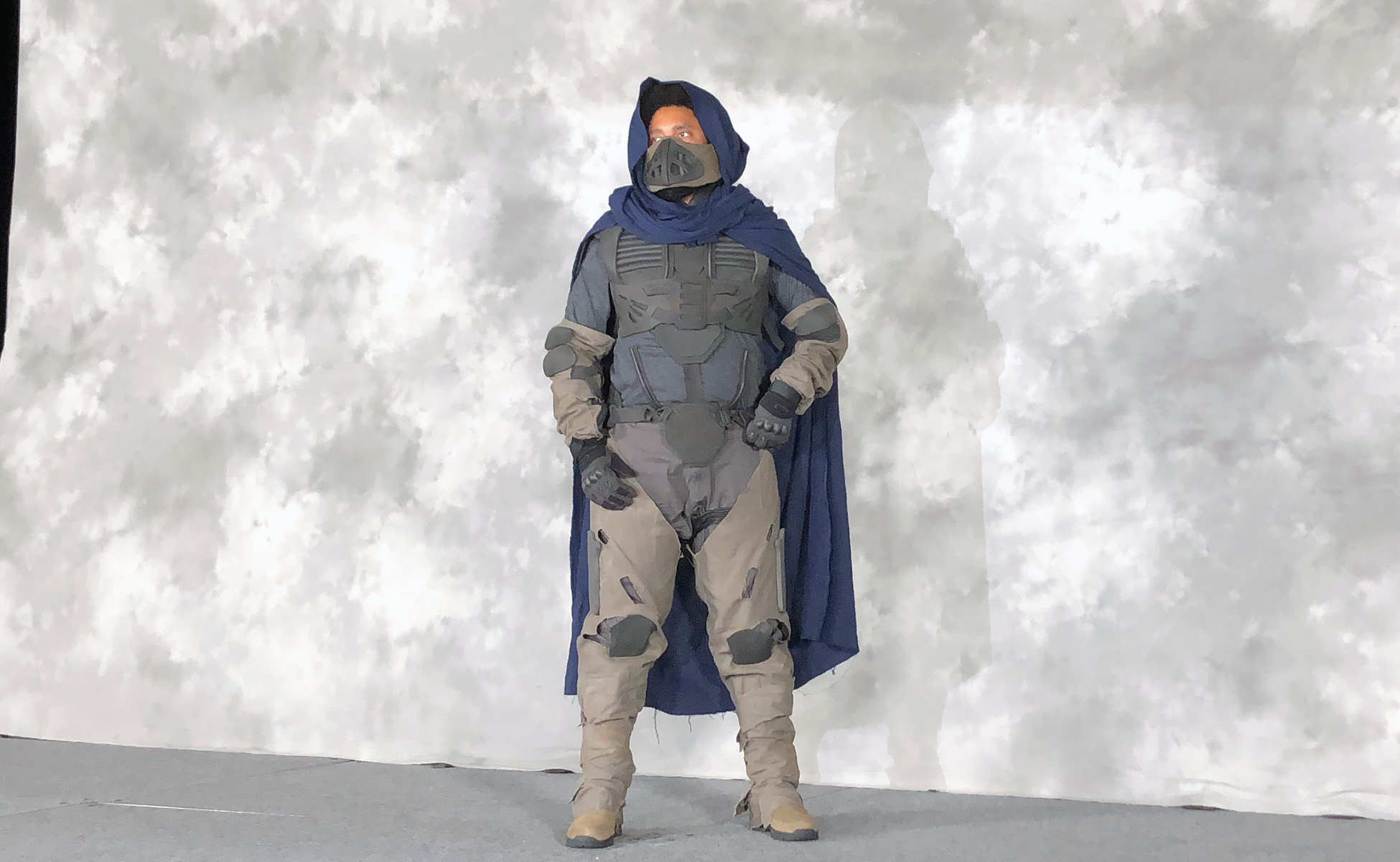 This Dune Stillsuit by Terance Johnson had him ready to survive anything he might encounter on planet Arrakis. Winner of the Costumer's Guild West Award for showing the most promise.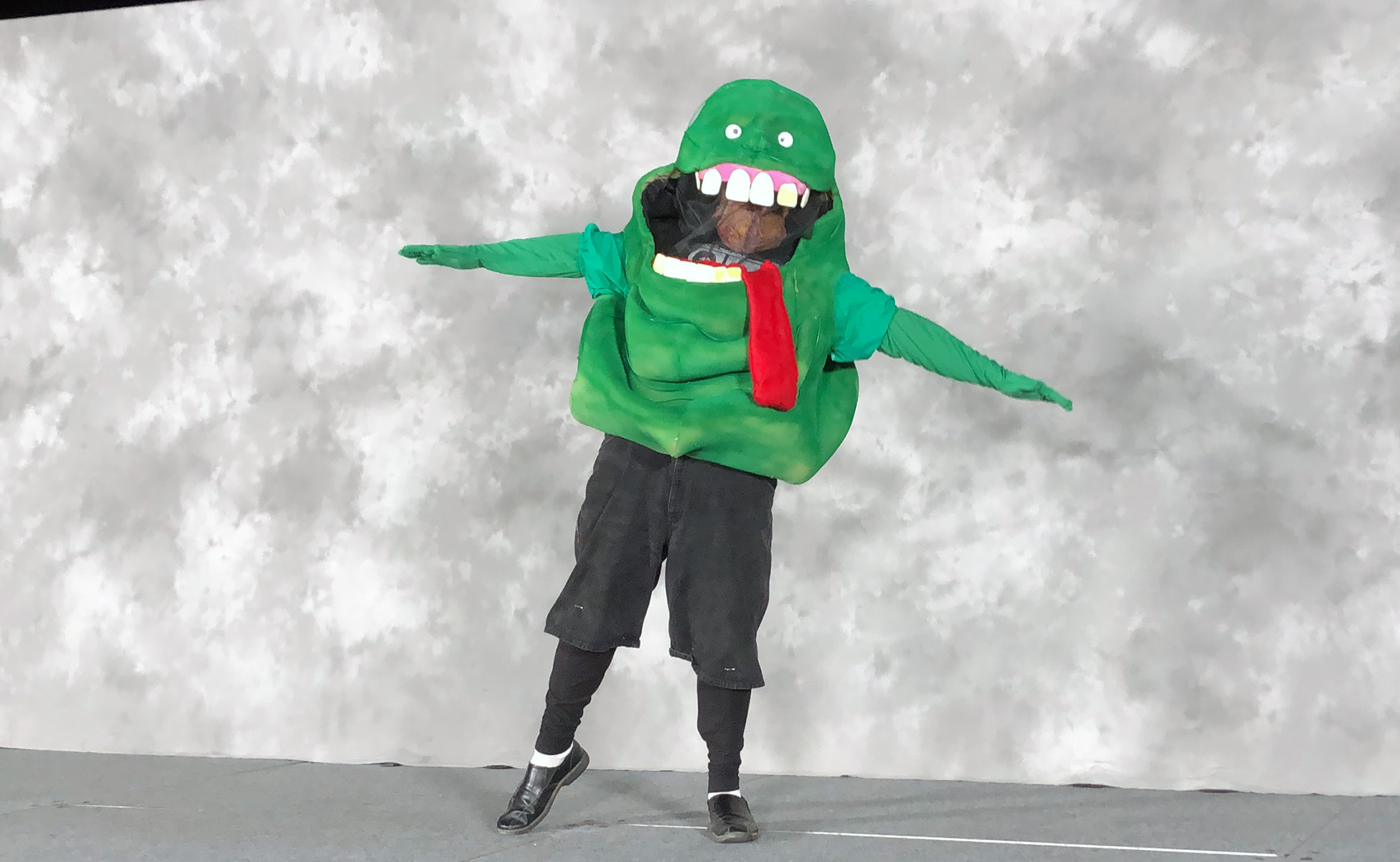 We were lucky to avoid getting slimed by this Slimer cosplay from Ghostbusters, made by Ricardo Robles.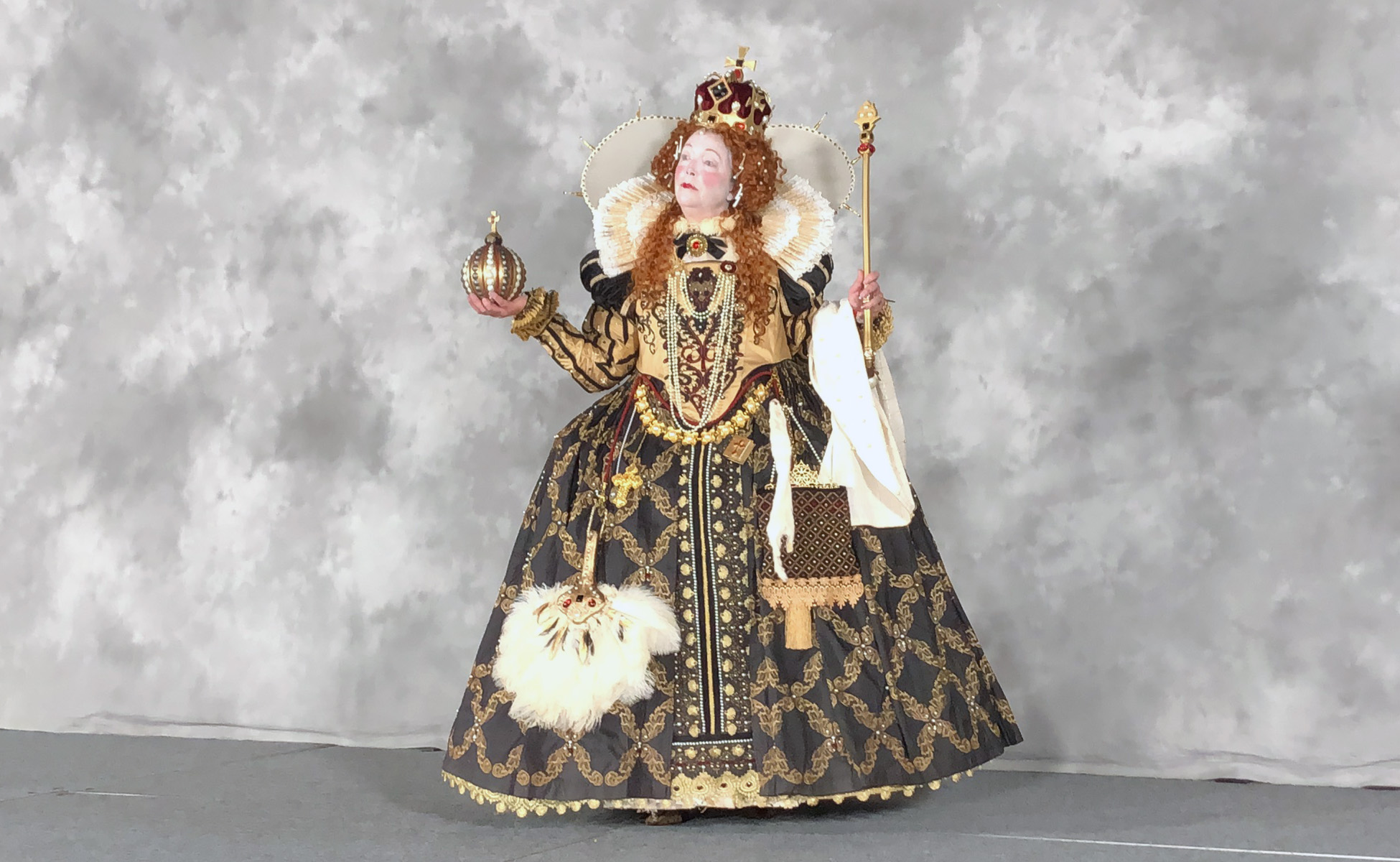 Rebecca Ryan looked down her nose at us in this Queen Elizabeth I cosplay, as well she should in such a resplendent gown. Winner of the Best in Show Award.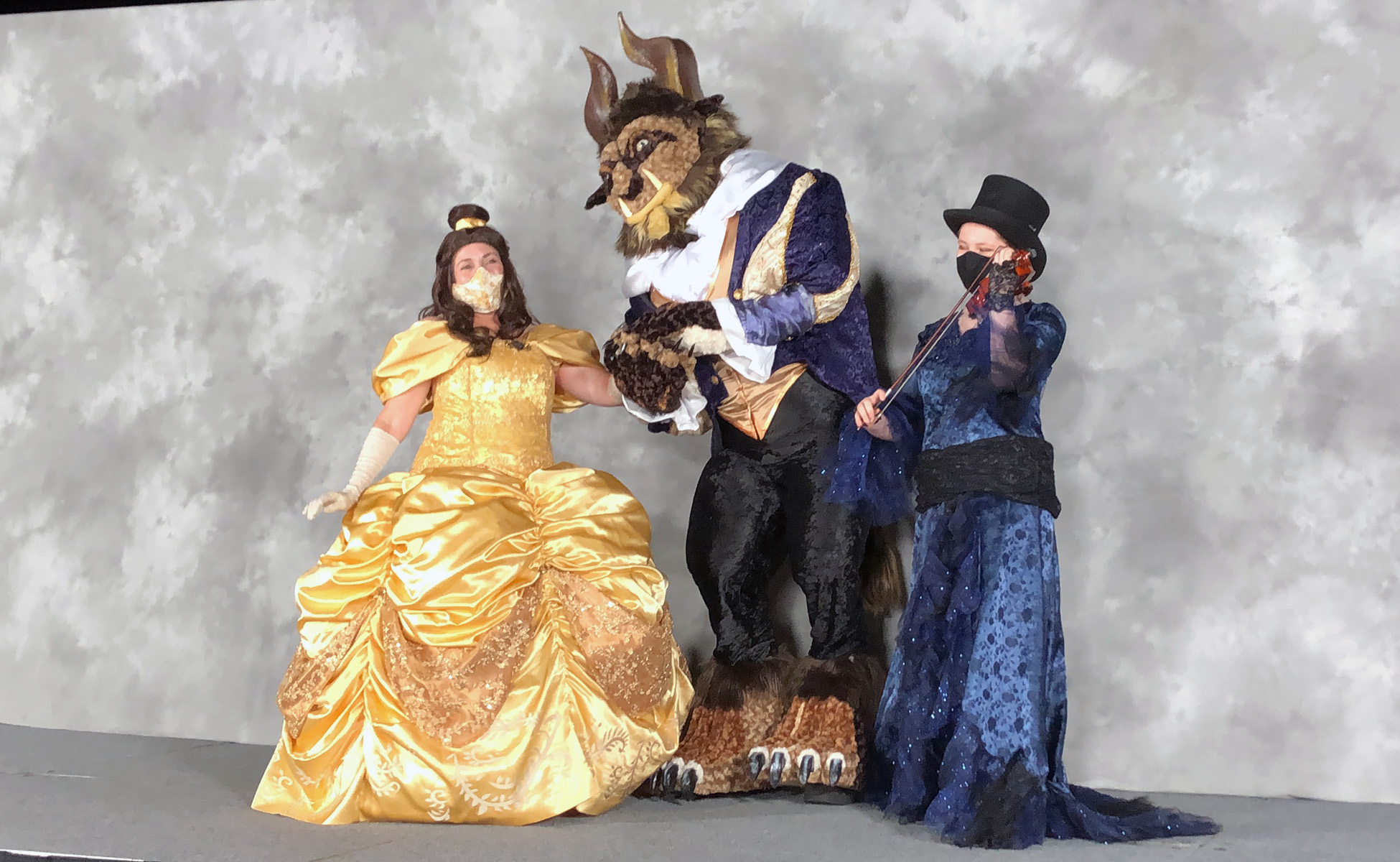 For Beauty and the Beast, The Dance cosplay by Natalie Lawson, the Beast towered over Belle but showed his tender side. The musical accompaniment probably helped. Winner of Judges' Choice Award.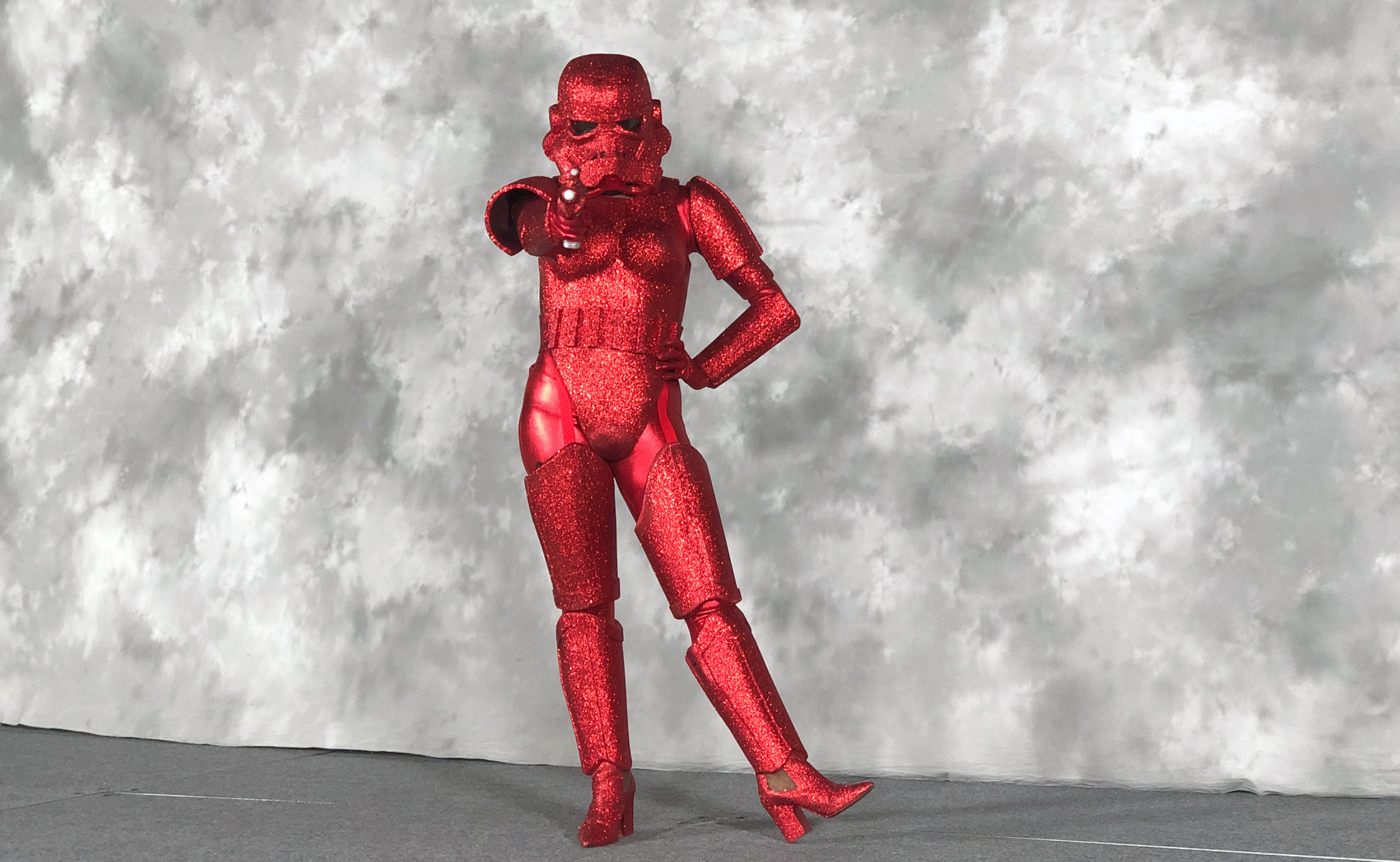 This Sexy AF Red Stormtrooper cosplay by Catherine Fisher, was, well, sexy af. She took aim at us with her sparkly red blaster but missed. Honorable mention.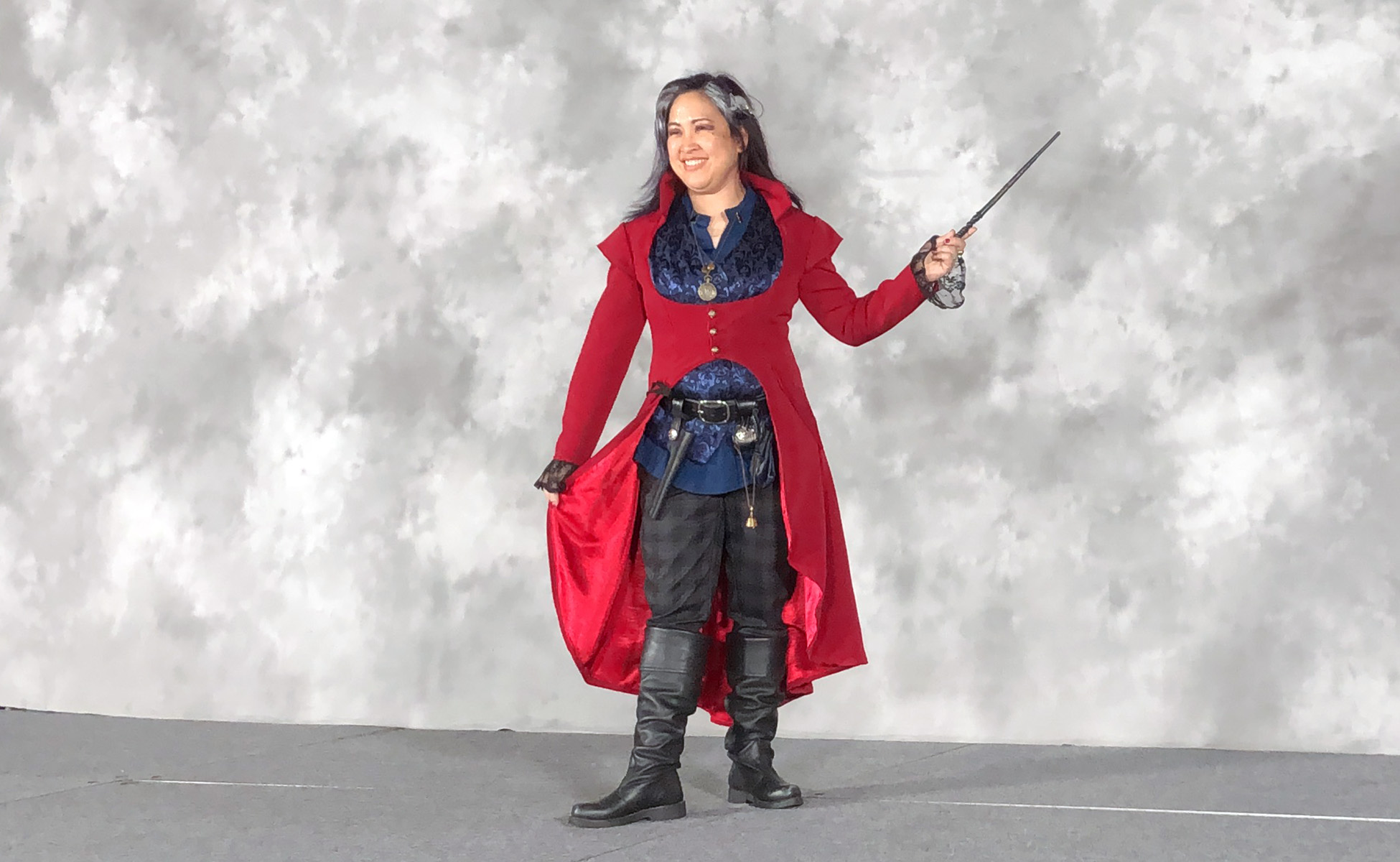 This Doctor Strange genderbend, called Lady Strange by Audry Design, was every bit as mystical.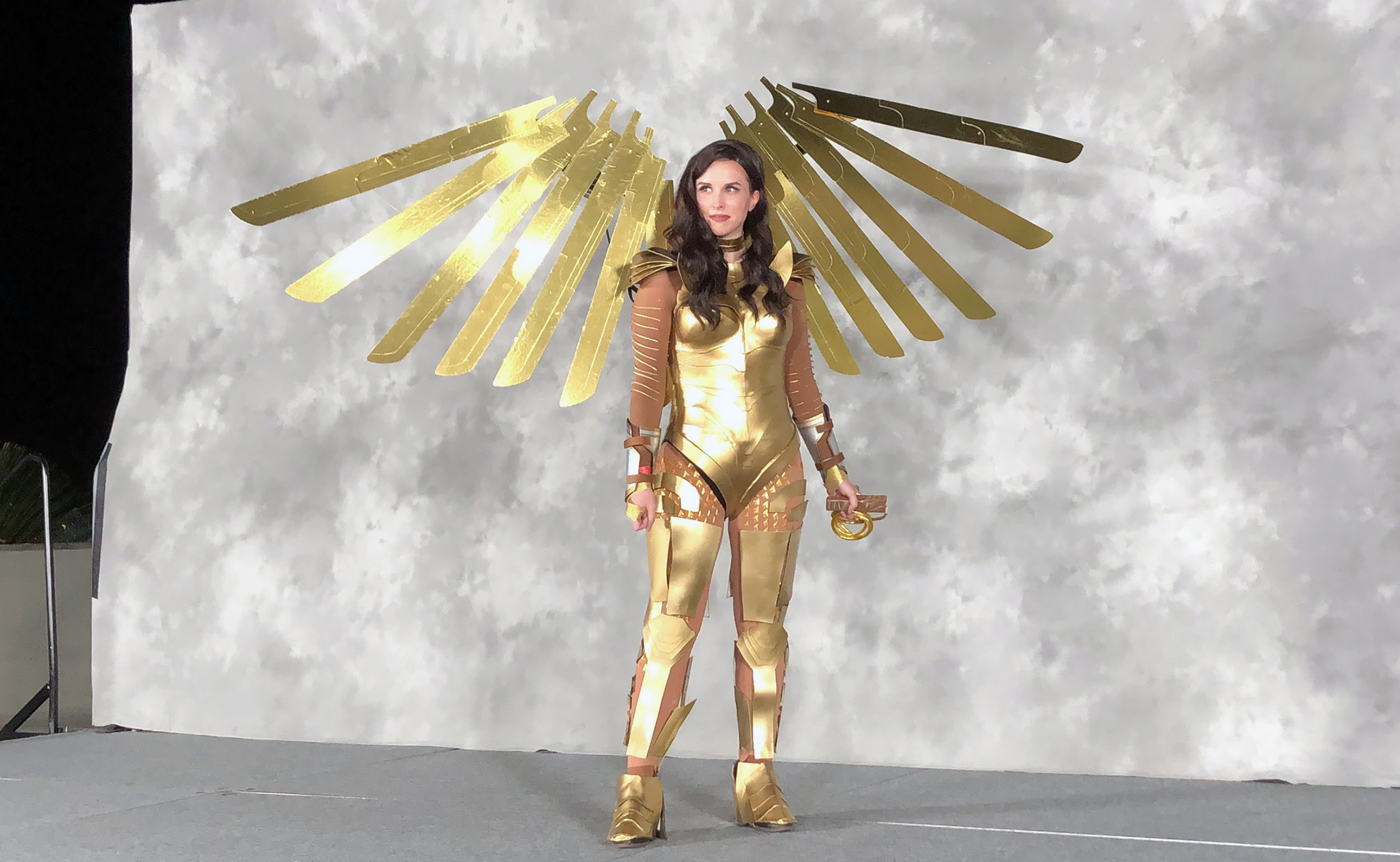 This Golden Eagle Wonder-Woman cosplay by Liz McFarland dazzled us with its retractable golden wings. Winner of the San Diego Comic-Con Alan Campbell Award for best re-creation of a comics character and Art Director's Guild Local 800 Award for best graphic design.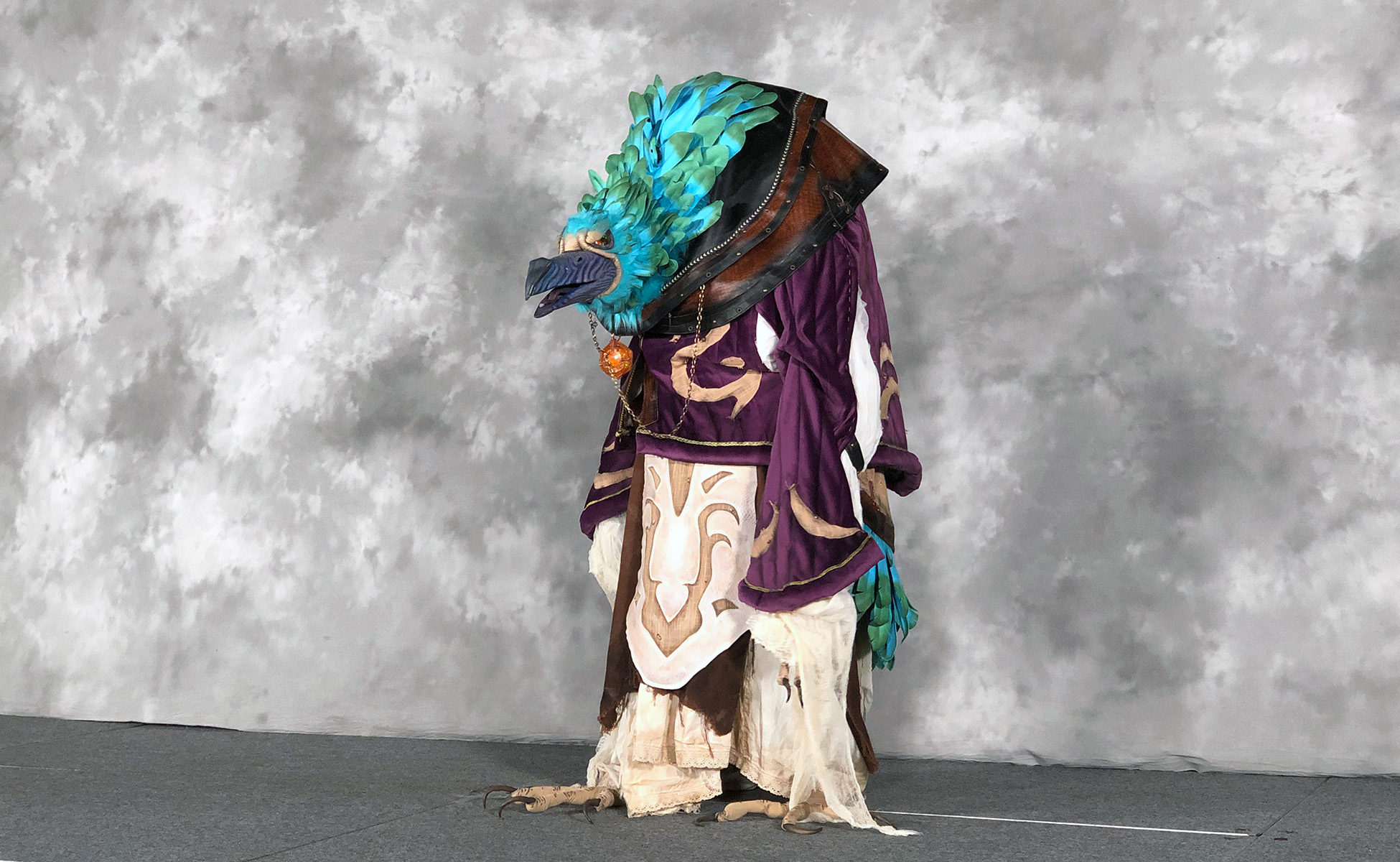 The details of this Arakkoa Outcast as Skeksis fabrication from World of Warcraft by Leah Rutherford blew us away, from its iridescent plumage to the beak and talons. Winner of Best Workmanship Award and the Art Director's Guild Local 800 Award for original concept design.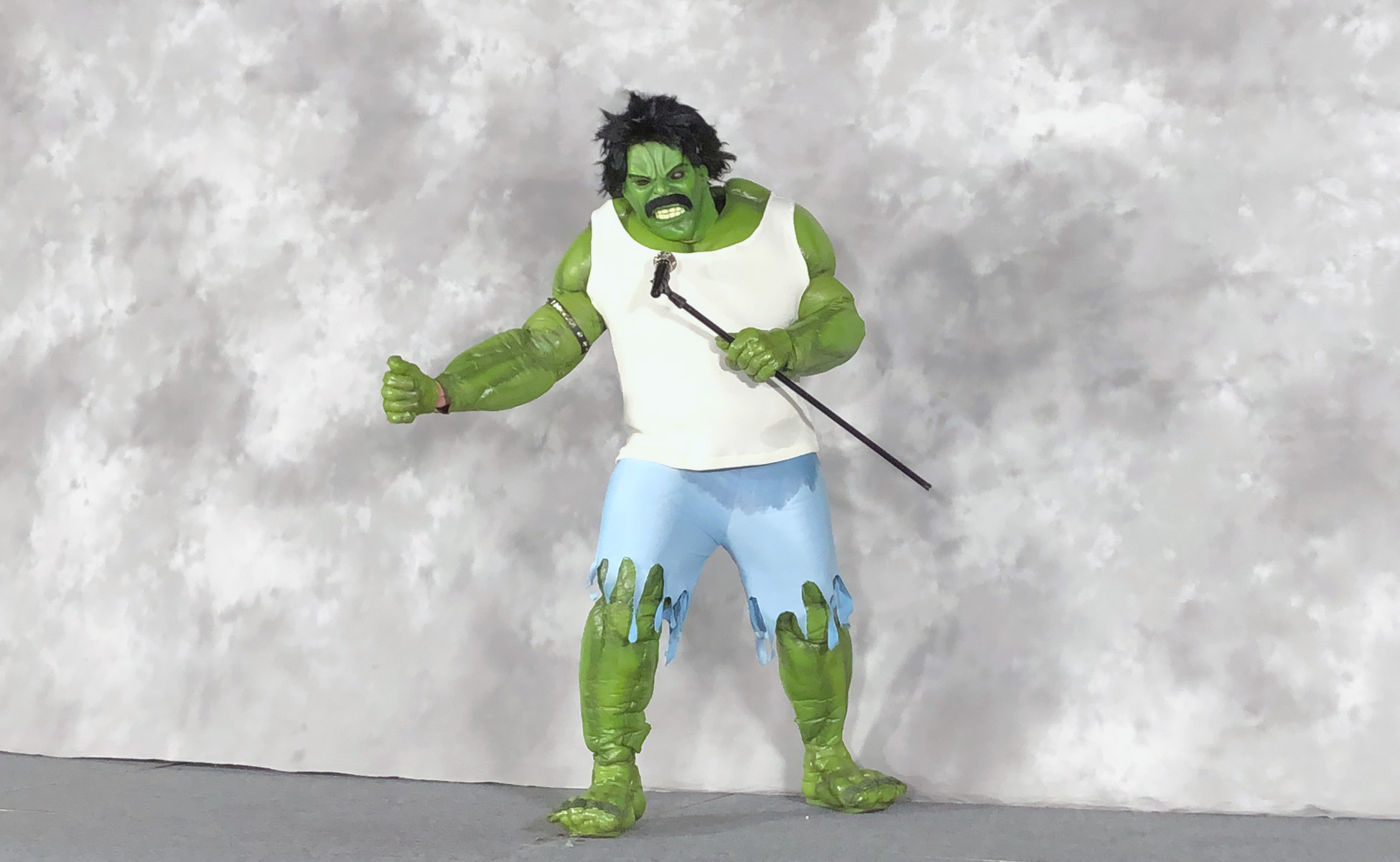 Our favorite mashup of the night was the Incredible Hulk as Freddie Mercury cosplay by Greg Harris. Ay-oh! Winner of the Most Humorous Award.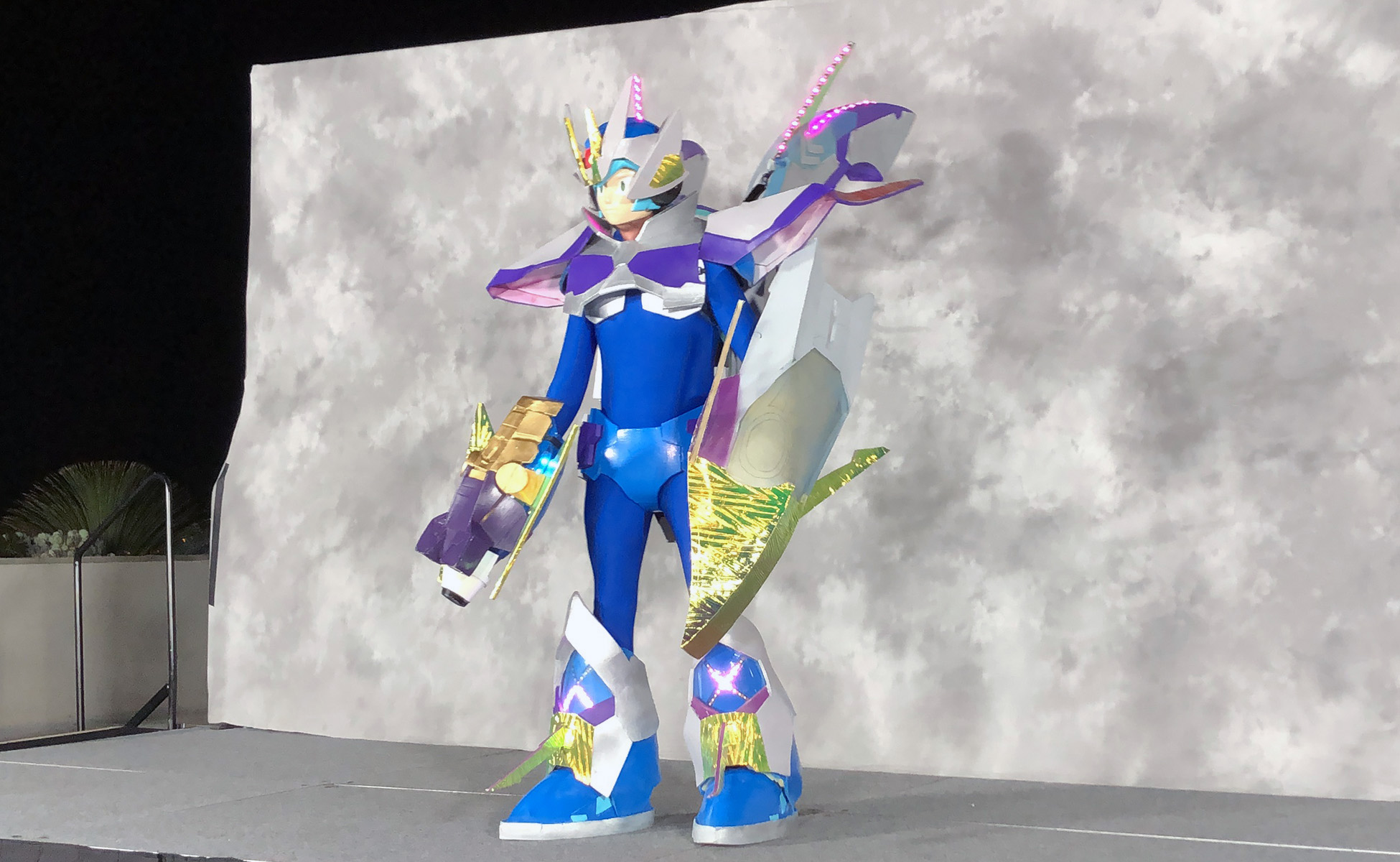 Pictures don't do justice to this Giga Megaman cosplay by Christopher Priddy, which towered over us while flashing RGB lights and blasting 8-bit sound effects. Winner of Best Re-Creation Award.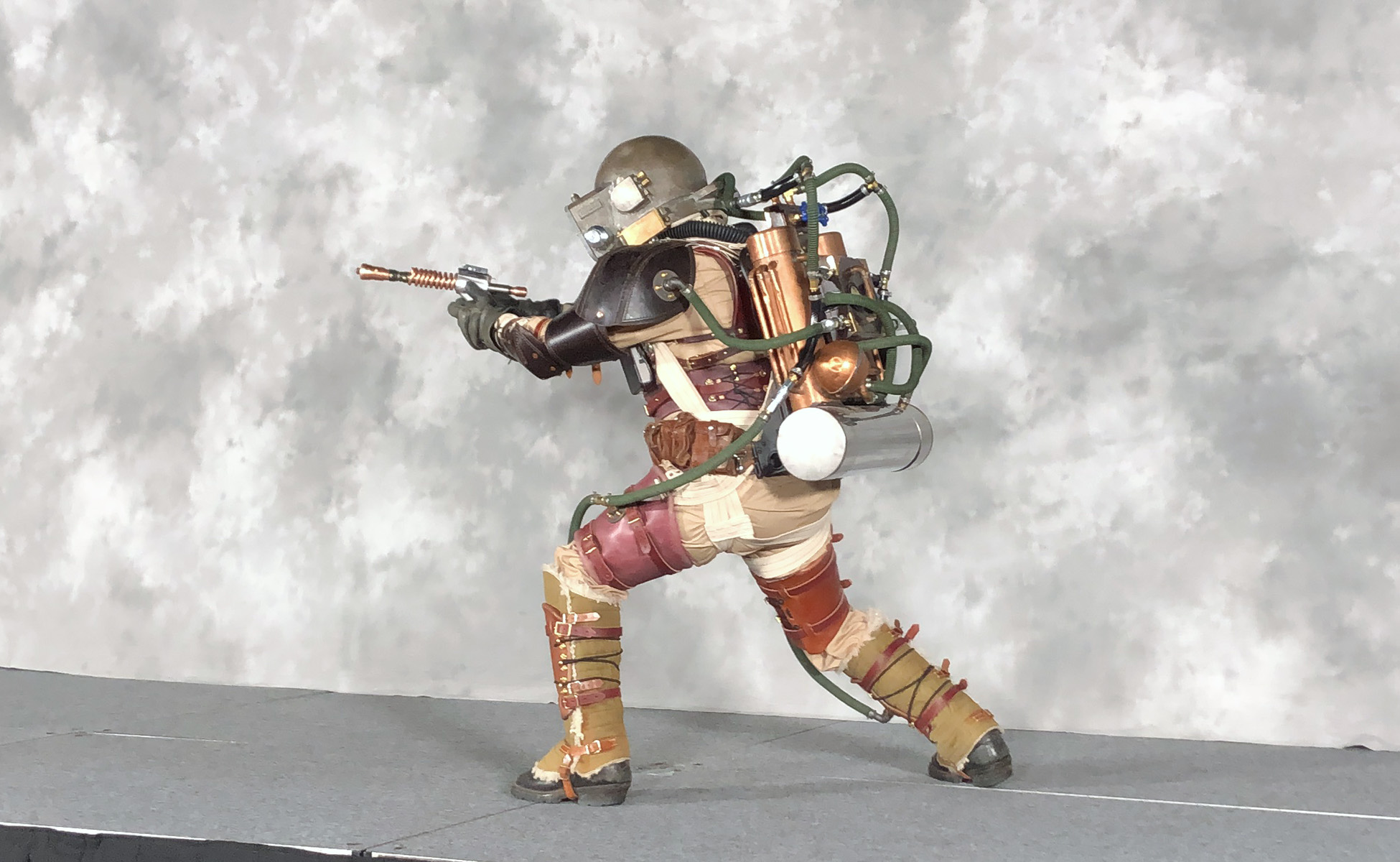 This original cosplay, called Major General Thomas Thompson by S Monti Aminian, showed impressive machining front to back. Winner of Best Original Design Award.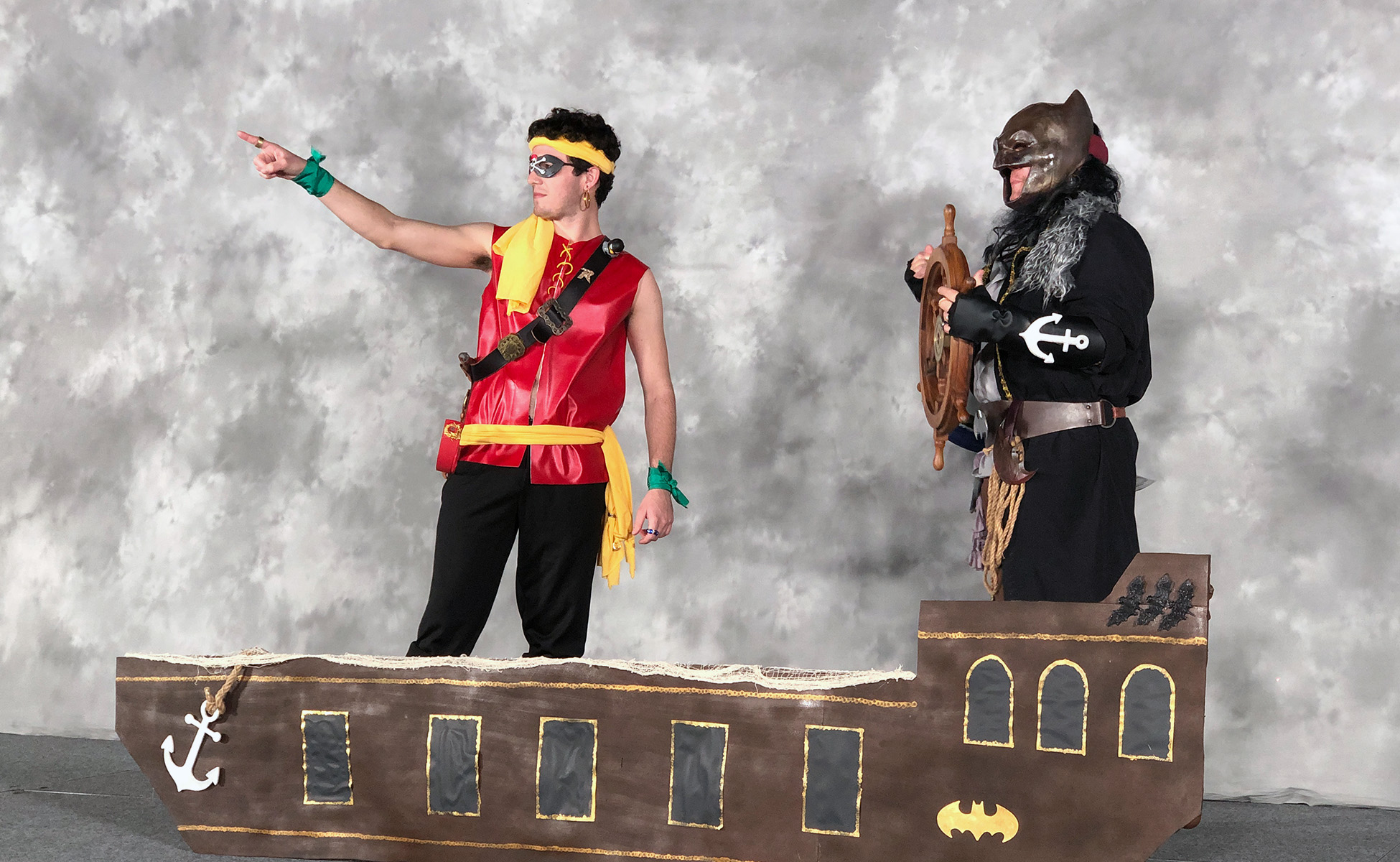 Land ho! This Arkham Island cosplay by Joe Queen featured Batman and Robin as a pair of swashbucklers.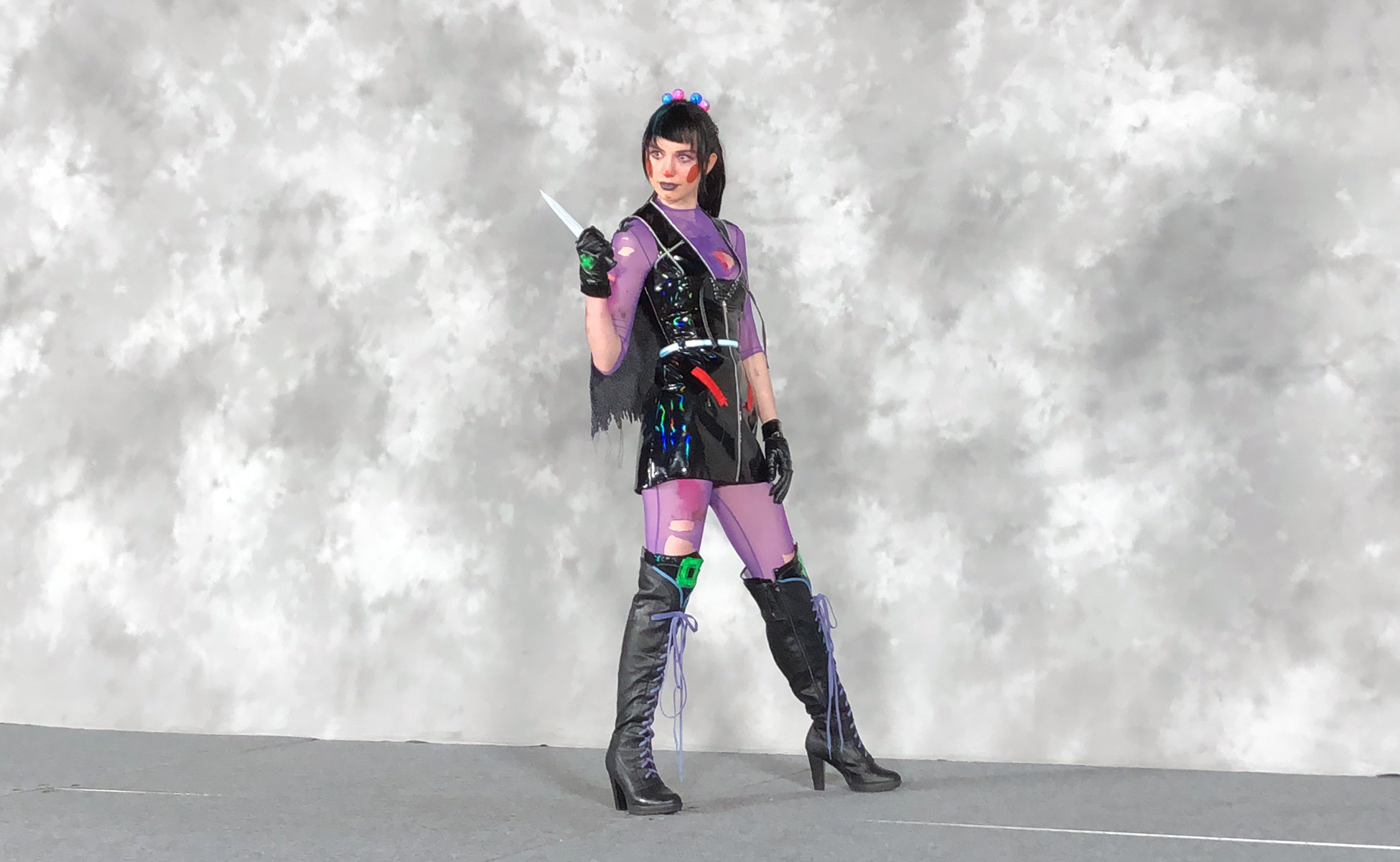 This cosplay of Punchline, Joker's latest partner in crime, by Retro Snow White, gave us chills.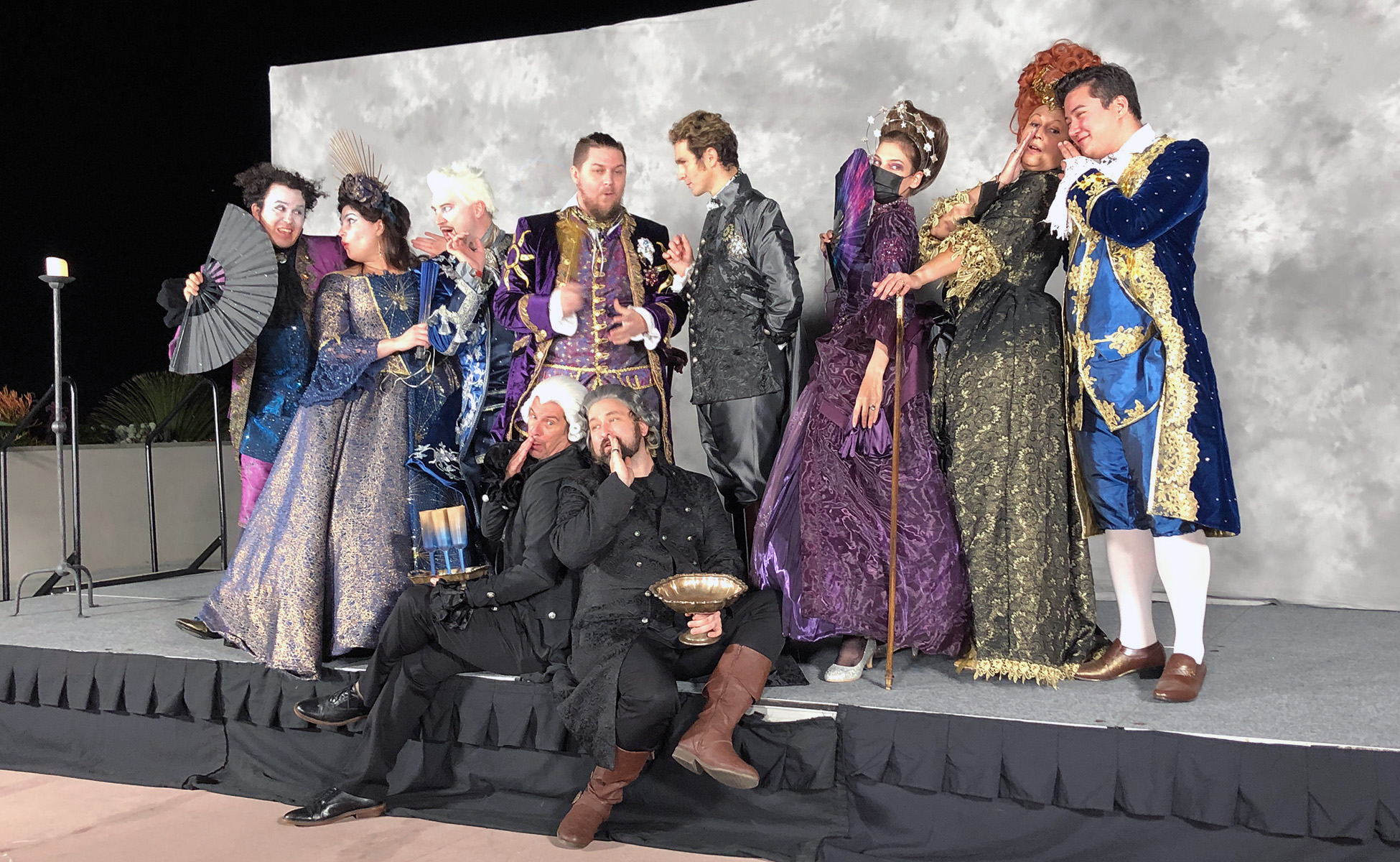 This original group cosplay entitled Dancing with the Celestials, by Chad Edward Lee Evett and friends, was every bit about the characters as the costumes. Winner of the Most Beautiful Award and Frank & Son Collectible Show Award for audience favorite.
There are no comments yet, add one below.
Stay connected. Don't miss out!
Get new costume guides in your inbox once a month.
And don't worry, we hate spam too! You can unsubscribe at any time.