The Incredible Hulk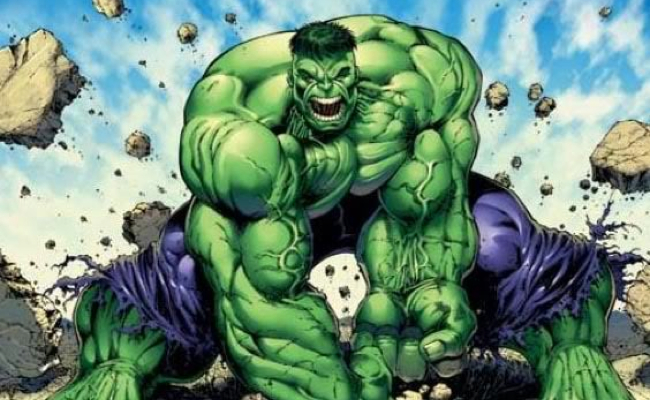 Bruce Banner was once a reserved physicist who got caught in the blast of a gamma bomb. Now when he's angered, he turns into The Hulk. Though Banner often loses his cool, amazingly he never loses his pants when he transforms into his green alter ego. Unless you're already built like The Hulk, you may want to consider enhancing your muscles with a muscle suit.
Amy
Dr. Mario addict and wannabe weight-lifter.
Related Posts
Gwenpool, full name Gwendolyn Poole, is Marvel's amalgam of Gwen Stacy and Deadpool. She made her debut on a variant cover of Deadpool's Secret Secret Wars #2 and has since starred in her own series, The Unbelievable Gwenpool.

In the MCU film Spider-Man: Far From Home, Spider-Man (Tom Holland) debuts a new suit known as the Stealth Suit. It is also referred to as the "Night Monkey" suit after a bad lie by Peter Parker to cover up his identity. This suit is meant to disguise Spider-Man being in Europe at the same time as Peter.

In Avengers: Endgame, Thor (Chris Hemsworth) is now an overweight alcoholic who leaves in seclusion in New Asgard, Norway. Depressed after the Avengers' defeat at the hand of Thanos, who has wiped out half of civilization, he spends his days drinking beer and playing Fortnite. The Norse god of Thunder, now drunk and overweight, bears a striking resemblance to The Dude from Big Lebowski, both in appearance and lifestyle.

In Black Panther, Erik Killmonger (Michael B. Jordan), full name Erik Stevens or N'Jadaka, is a special ops soldier trying to overthrow his cousin T'Challa, who is the Black Panther and king of Wakanda. Killmonger has very different views on how Wakanda should be ruled.

After investigative journalist Eddie Brock (Topher Grace / Tom Hardy) becomes the host of an alien symbiote, he develops superhuman strength and an ultra-violent alter ego, becoming Venom. Brock is the second human that the alien symbiote bonds with, Peter Parker being the first, and soon Venom becomes one of Spider-Man's greatest arch-enemies.

September 30, 2018

by

Tom

Squirrel Girl (real name Doreen Green) is an unlikely superhero, who possesses the ability to communicate with squirrels. Surprisingly, she's able to use this so-called superpower to defeat major supervillains. She sometimes works solo, but has also teamed up with the Avengers and the New Warriors.
There are no comments yet, add one below.