Red-Hot Cosplay at Flame Con + the FireBall 2023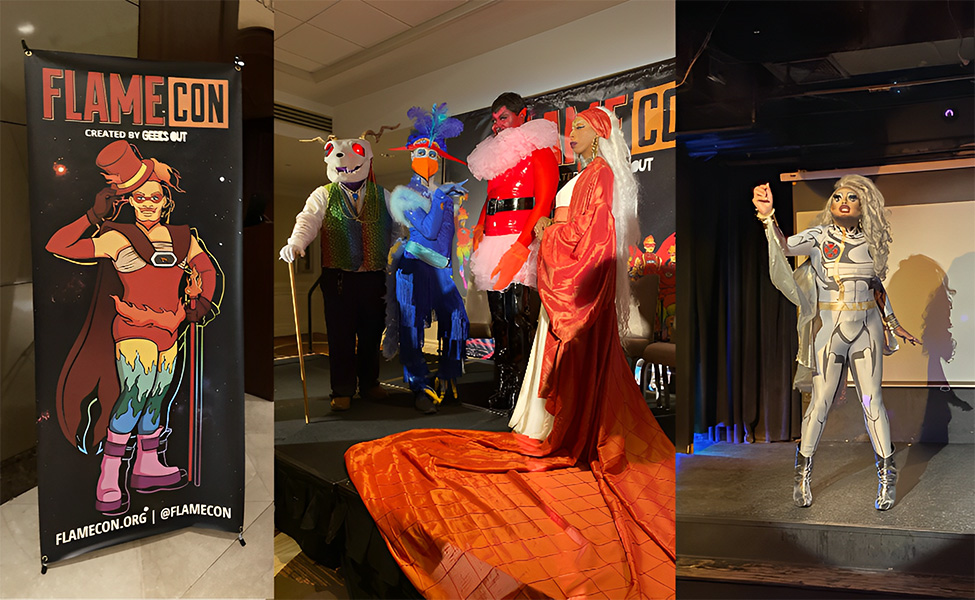 Community is an integral part of the cosplay community, and fewer cons emphasize the meaning of community better than Flame Con.
Presented by Geeks Out, Flame Con is the "world's largest LGBTQ comic con" hosted at the Sheraton Hotel in Times Square. Here, queer geeks of all sexualities and gender expressions can come together to celebrate. From panels to vendors, the con highlights the contributions the LGBTQ community has made towards pop culture.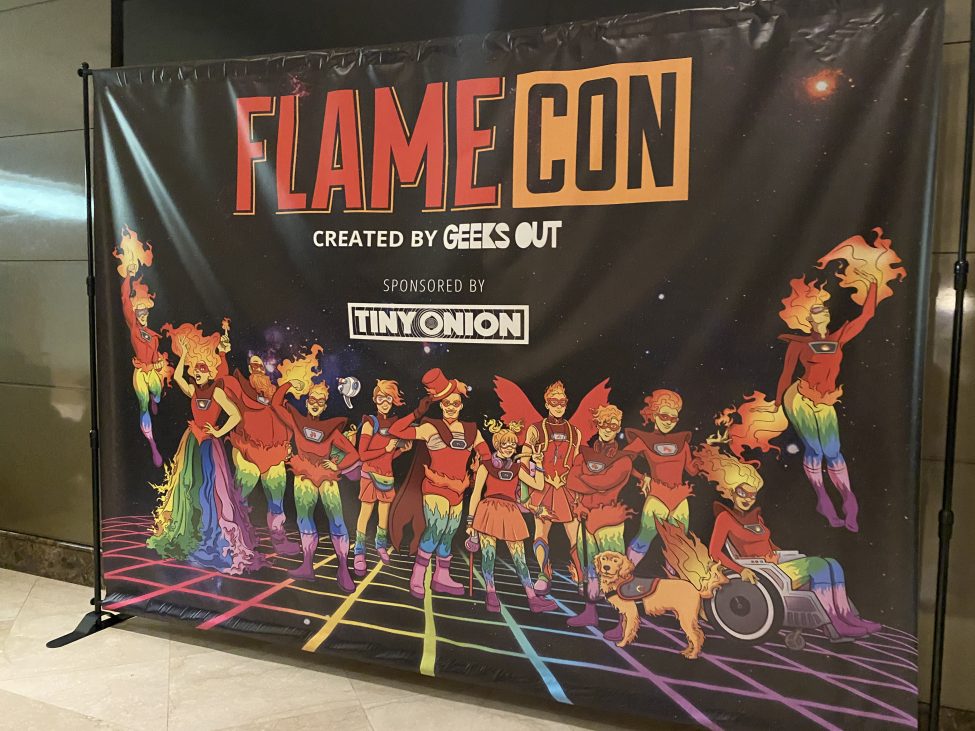 Whether Critical Role to Star Trek, Flame Con embraces all genres and varieties of fandoms. It's what makes their cosplay scene so remarkable! The most popular fandoms included X-Men (a staple at Flame Con, due to its powerful metaphor resonance with the queer community), Good Omens (with heavenly cosplay renditions of Aziraphale and Crowley following the recent release of season 2), and Locked Tomb. Oh, and of course Barbie, as Carbon Costume predicted.
Let's take a look at all the happenings of Flame Con 2023 AND the Saturday Flame Ball afterparty! Please note that while masks were required, some took off their masks for the contest/show.
---
Panels, Programmings, & Activities
There were many diverse panels on both days of Flame Con.
The "Dracula Gay-ly: A History of Queer Vampires" panel explored the connection between vampires and queer sexuality in movies and TV. From Dracula's Daughter to What We Do In The Shadows, the panelists offered some great insights into how the perception of the queer community influenced vampire media over time.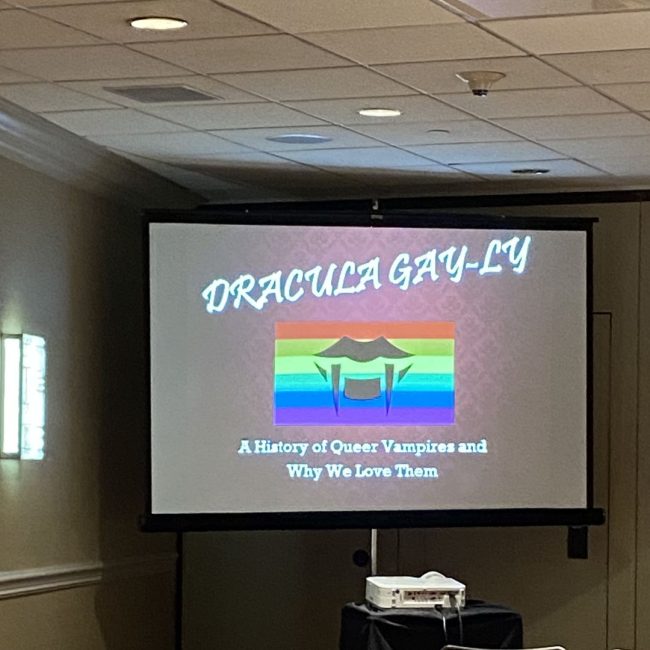 Other programming included the Gaymer Lounge, where attendees could play board games, video games, and more. The cosplay workshops at Cosplay Central from featured presentations from cosplayers Queerly Femmetastic, Jessica Crouse, and PrincessChris Cosplay, and Ari Rose.
This year, FlameCon and NYC Gaymers presented a fun scavenger hunt titled "Exhibition Expedition." Attendees explored the vendor hall to collect stamps at the participating booths. A completed card equaled an entry into a prize pack raffle!
View this post on Instagram
---
Cosplay Spotlight
The cosplay game this year was on fire – pun intended! Below are some of our favorite cosplays as seen in the vendor's hall and around the con.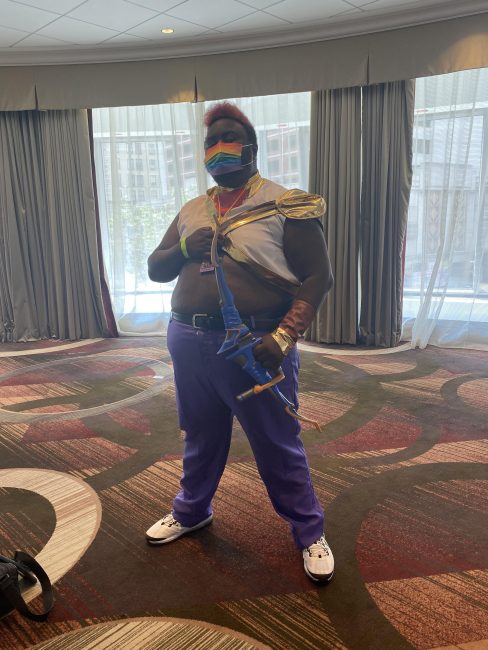 Diamond Quality Cosplay as Bow from She-Ra and the Princesses of Power.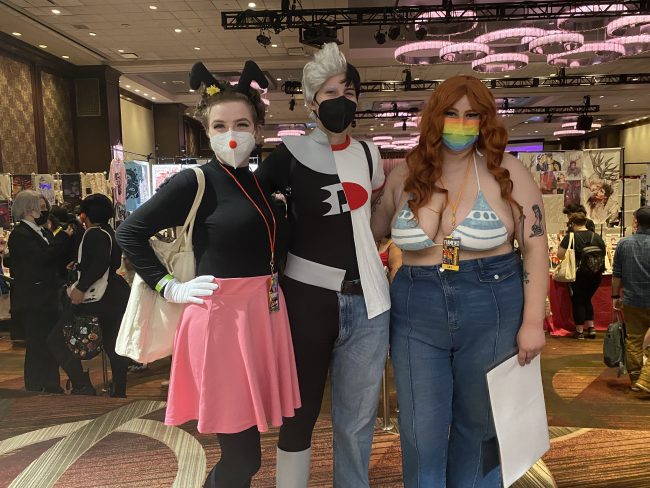 A trio of cosplayers: Dot from Animaniacs, Danny Phantom, and Nami from One Piece.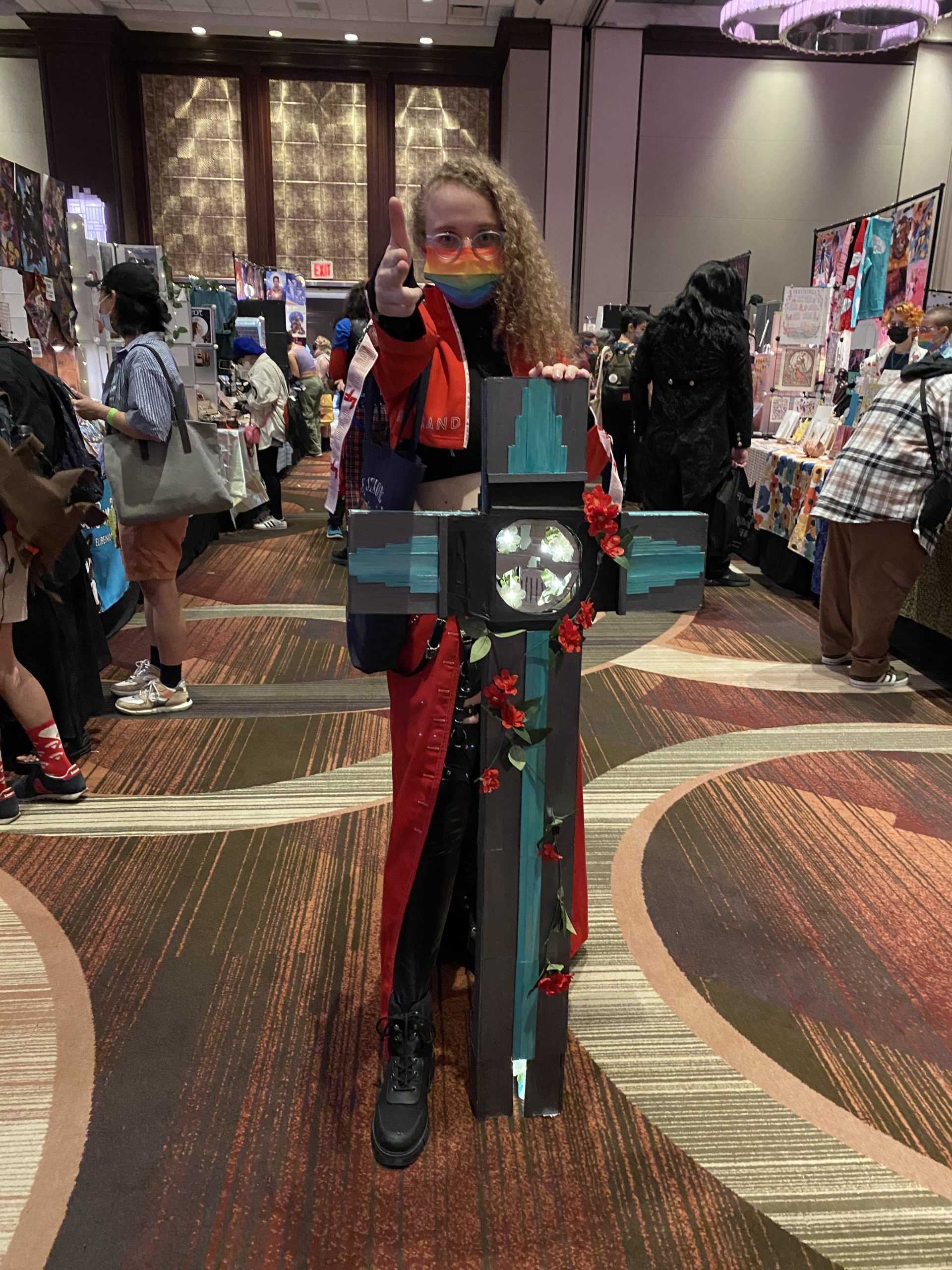 The revival of Trigun Stampede means a revival of cosplay, as seen with this Vash cosplay.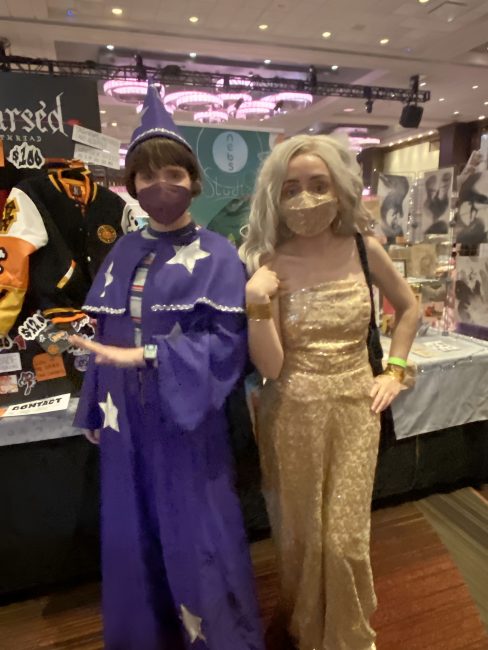 A sparkly duo of Will the Wise from Stranger Things and Disco Barbie from Barbie (2023).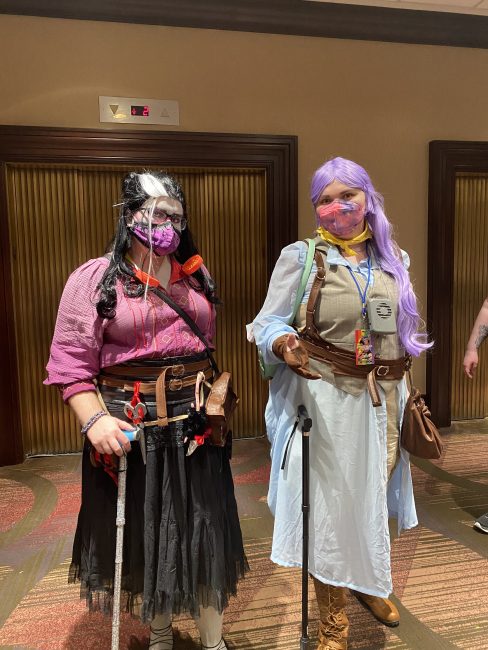 Roll for initiative with these Imogen and Laudna cosplays from Critical Role.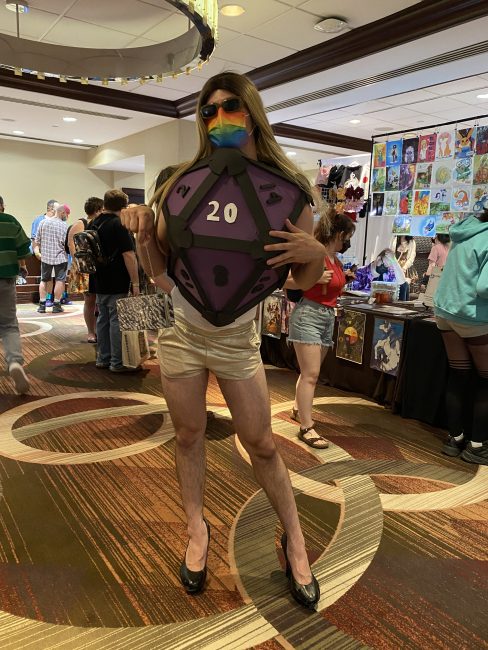 Speaking of rolling for initiative – we love this divalicious take on the D20 dice!
---
Cosplay Contest
A full house awaited the final event of Saturday: the cosplay contest. Cosplayers of all skill levels entered the contest to show off their handiwork and style. Some posed, strutted, danced, or did skits on the stage. The crowd cheered every entry on, highlighting the true camaraderie at Flame Con.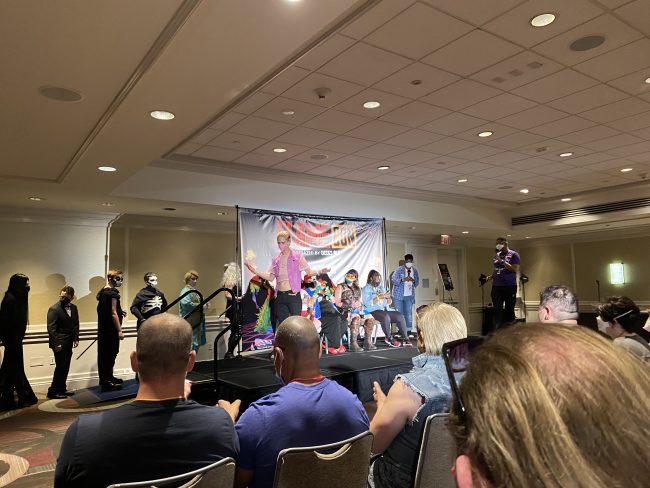 The judges awarded three top placements, plus a Creator category that specifically awarded outstanding craftsmanship. Pictured below are the winners of the contest.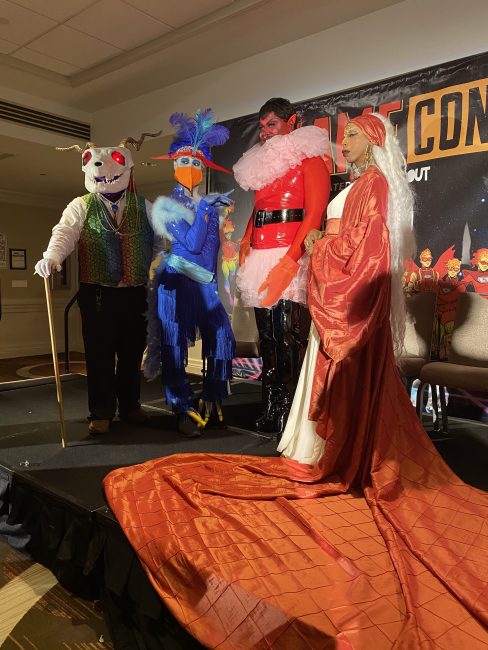 Following closing remarks, Crimson Kitty, a drag performer and judge of the cosplay contest reminded the audience that cosplay is not about winning,  it's about having fun. Words of wisdom!
---
Flame Ball
The fun didn't end after the con. Flame Con and Geeks Out kept the party going with The FireBall, the official afterparty at Industry Bar. Attendees enjoyed drinks, dancing, prizes, and live performances. Truly, a ball was had by all!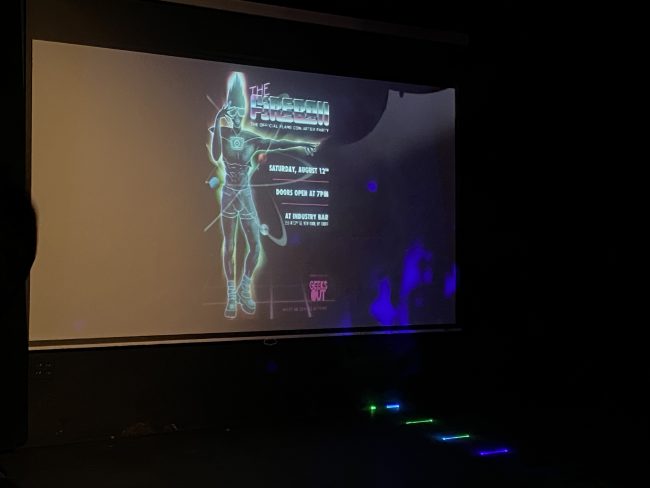 The featured roster of drag performers included Mocha Lite, Crimson Kitty, Audrey Phoenix, Mx Macabre, Tuna Melt, and Harriet Tugsmen. The duo D'Hoops and Glittystartlet performed a dance number with neon light fans. Bollywood Ken performed a number as Pavitr Prabhakar from Across the Spiderverse.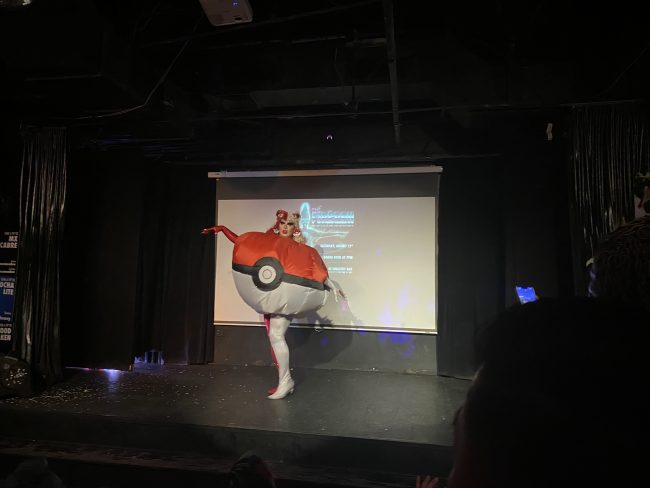 Crimson Kitty performed as a giant Pokeball and lip-synched to the names of all 150 Pokemon!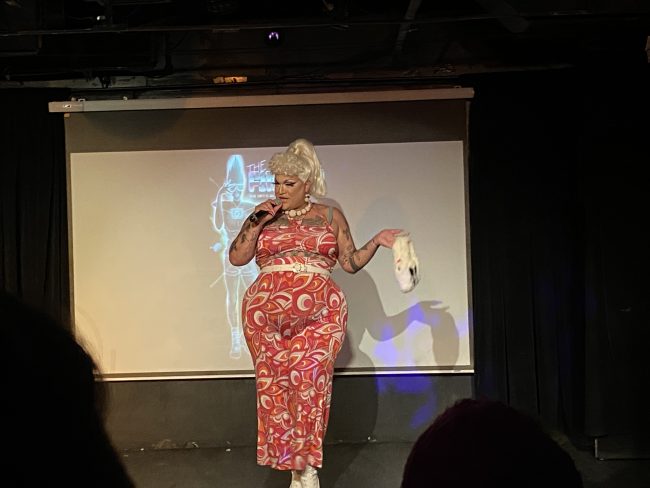 Pictured above is Megami, dressed as Barbie, who hosted the show and also performed a hilarious number.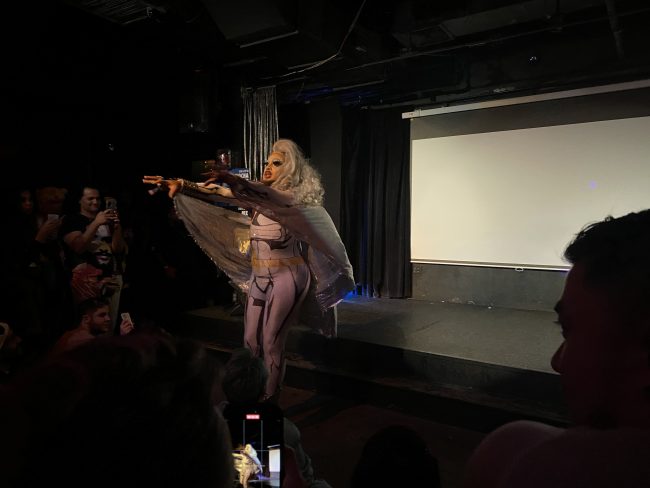 X-Men took the Flame Ball by storm! Above: Harriet Tugsmen performs a number as Ororo Monroe. Below: Audrey Phoenix lives up to her namesake in a number as Jean Grey aka Phoenix.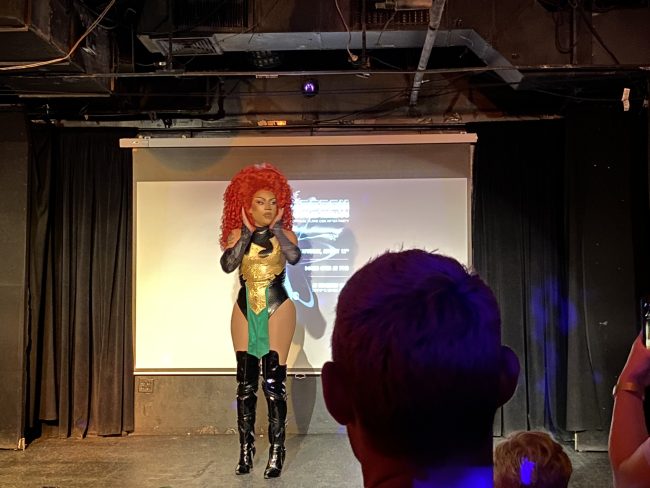 ---
Check out our previous coverage of Flame Con 2022 here!
There are no comments yet, add one below.
Stay connected. Don't miss out!
Get new costume guides in your inbox once a month.
And don't worry, we hate spam too! You can unsubscribe at any time.