Behind the Grit: A Conversation with Gritty Creator Brian Allen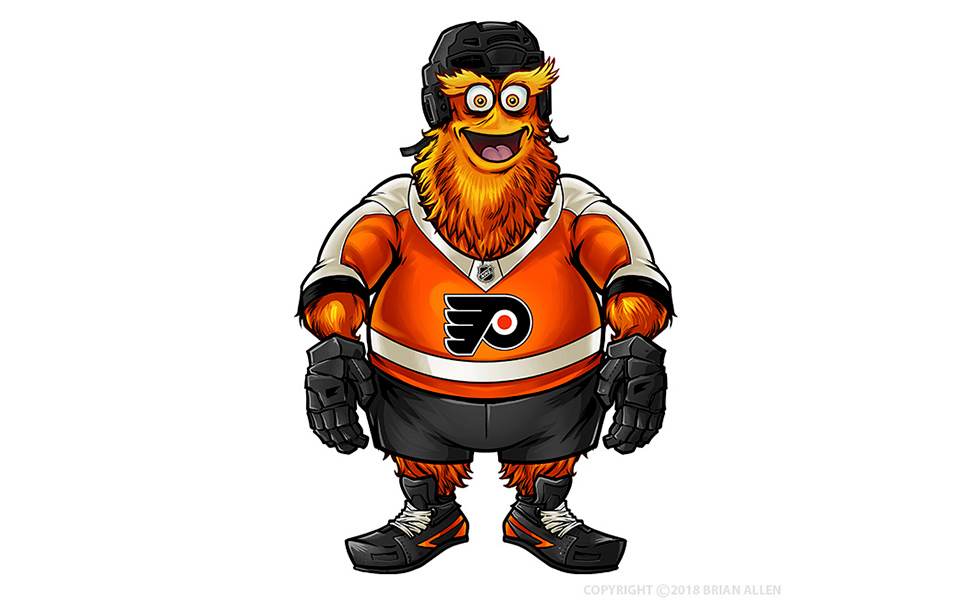 Mascots have been been a part of sports for decades. The first costumed mascots were introduced in 1964 and they've been key members of the sports community since. Acrobatic performers in foam heads with friendly smiles and a wave for the fans.
Every now and then a mascot comes along that sticks out. That gets noticed.
And for the last three years that mascot has been Gritty, the orange monster living large in Philadelphia.
Gritty represents the Philadelphia Flyers, the city's NHL team. He burst on the scene three years ago and has since become a viral sensation. But he wasn't always so popular as I found out when I sat down with Gritty's creator, Brian Allen of Flyland Designs.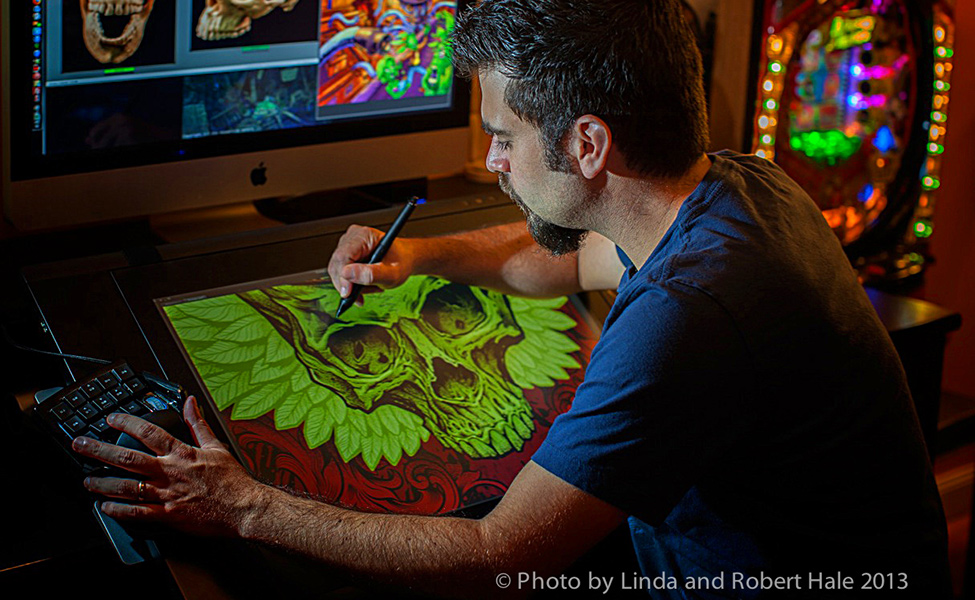 Mixed Reception
"A lot of people don't remember that," Allen says of initial reactions to Gritty. "They don't remember that people didn't like him at first".
It me. #Gritty pic.twitter.com/HfTMVtEAFy

— Gritty (@GrittyNHL) September 24, 2018
The change came on fast, though. Anthony Mazziotti of the Philadelphia Influencer created a timeline of Gritty's introduction and posted it online. It took Mazziotti all of two hours to go from hating Gritty – his own words – to liking the monster's attitude.
Maybe it was tweeting "New Best Friend Alert" at the Phillie Phanatic or responding to haters with a sense of humor that seems unique to Philadelphia.
Either way most people followed Mazziotti's experience: they weren't too sure about Gritty.
A Modern Muse
And now they love him. He's on memes everywhere from Game of Thrones references (Allen's favorite is this one highlighting Pennsylvania's role in the last election cycle) to a Kim Kardashian parody.
"That's the one that really sticks in my mind. It was the first one to kind of 'save the day'," Allen recalled. He went on to talk about the hard work Gritty's PR team put in, tweeting several times a day and driving up fan engagement with the Gritty attitude people have come to love. Allen believe it was the hard work of the PR team that brought Gritty to life and made him so approachable.
On Gritty's Design
Of course Gritty's design has a lot to do with that as well. Although he drew up around 25 mascots for the Flyers to choose from – including a pilot, a bull, a bat, and a flying squirrel – Gritty was Allen's favorite from the start. He drew inspiration from favorite childhood memories, one that most adult hockey fans today would share.
"When I was designing him I was inspired a lot by Jim Henson's Muppets and characters from Dark Crystal." Allen said when I asked what inspired Gritty. "I wanted him to emote like they could. So a moving mouth and the googly eyes, which I think they added later."
There were a few other things Allen knew he wanted for Gritty as well. And first on the list was the iconic orange fur.
"I think about hockey players and I just think big orange bears. Maybe it's just me. But that's what I think of."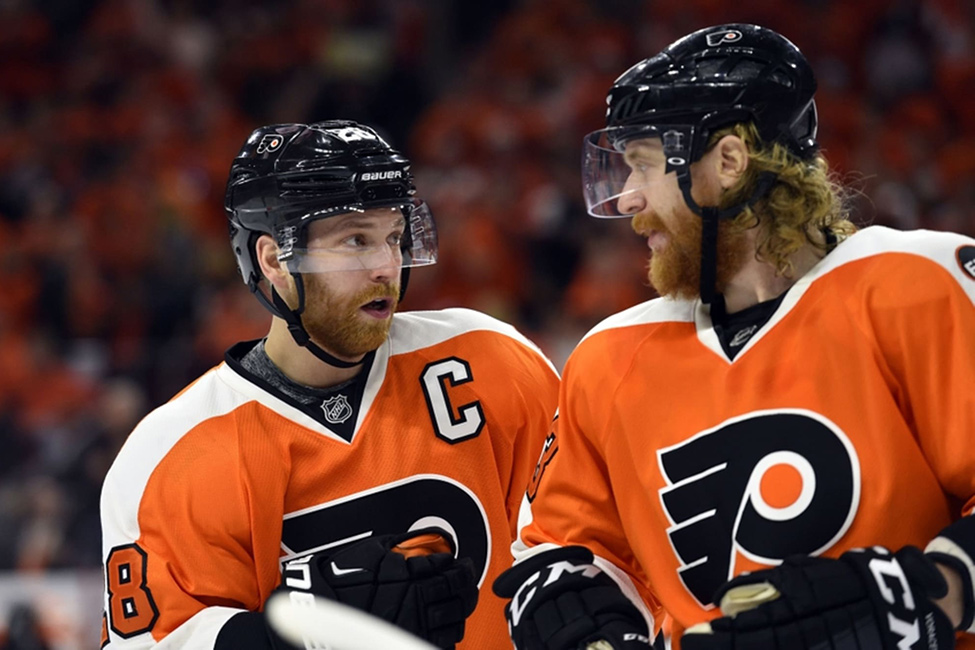 There do seem to be a lot of hockey players sporting bushy orange bears. And one in particular – the Flyers' Jakub Voracek – really stood out when Allen was asked to design the team's mascot. Allen also noted that he would see a lot of ginger bearded men in the stand as well, fans turning out to support their favorite team. With his bright orange fur, Gritty fits right in!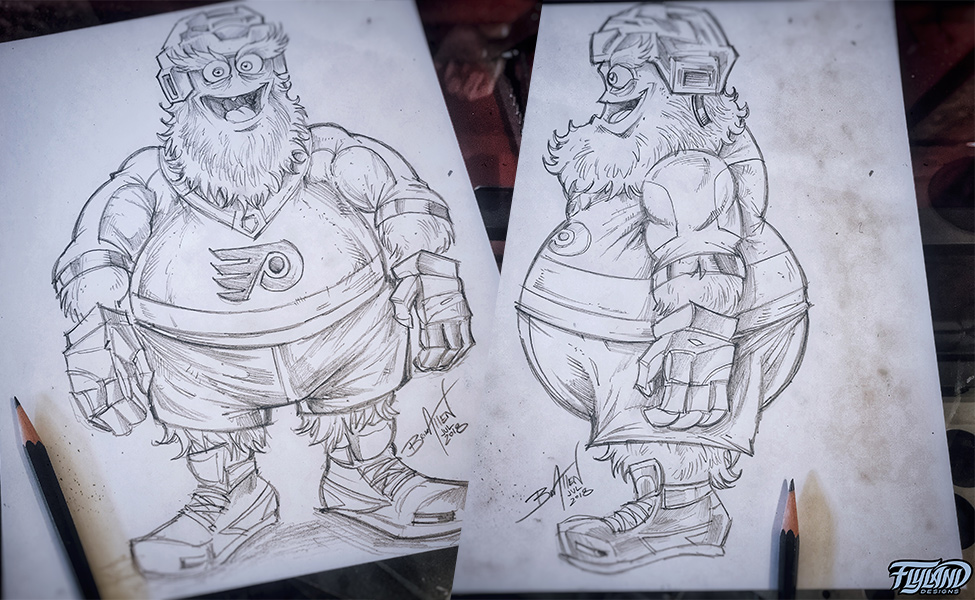 Allen had a few other key points he focused on as well. Gritty's arm and legs had to be made to human proportions so the person inside the suit could move more easily. At one point Gritty had wings – fitting for the Flyers mascot – but those too were nixed in favor of mobility.
"I had to draw every type of wing you could imagine." Allen laughed as he thought back on it. "They were these tiny – they wouldn't have worked. We took them off because keeping them from getting smashed would be too hard."
Given how much Philadelphia love Gritty just the way he is, that was clearly the right call in the end.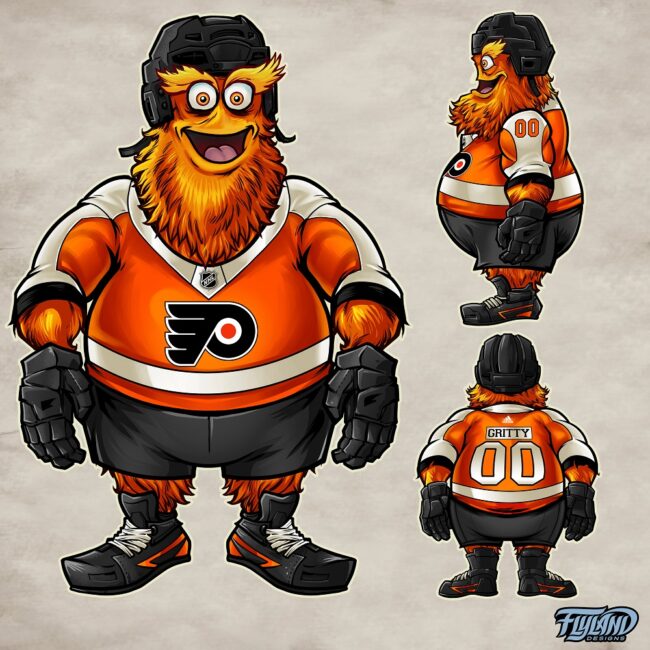 And what does Allen think of Gritty's popularity now? He's all for it! So long as people are respectful of all the work that went into making Gritty who he is. From the costume company, Character Translations, to the actor who never breaks character, a lot of people worked hard – and still work hard – to bring Gritty to life. And when people bootleg that the character, Allen says it "brings me down".
So Much Yarn
But what about fan costumes?
"It's such a great feeling. People get so creative and they put in so much work. And a lot of yarn. So much yarn."
And Allen knows all about homemade Gritty costumes. Less than two months after releasing Gritty into the world – and only four months after starting the mascot design process – Allen received hundreds of messages from fans showing off the Gritty costumes they made for Halloween 2018. Some were for their kids and some were for the fans themselves. And that was all part of Allen's dream for Gritty: a mascot that would engage younger fans without alienating the older Flyers fanbase.
Three years ago the Flyers as Brian Allen to give them a mascot. Allen set out to bring a lovable, edgy, engaging monster from his imagination into the real world. And that's exactly what he did.
Gritty's appeal goes well beyond Philadelphia or even the state of Pennsylvania. People clear across the country – including the lifelong Red Wings fan now based in Washington state as she writes this article – knows Gritty on sight. They might not know whose mascot he is at first. But they learn soon enough because Gritty is all about that hometown pride. Gritty loves Philadelphia. And everyone loves Gritty.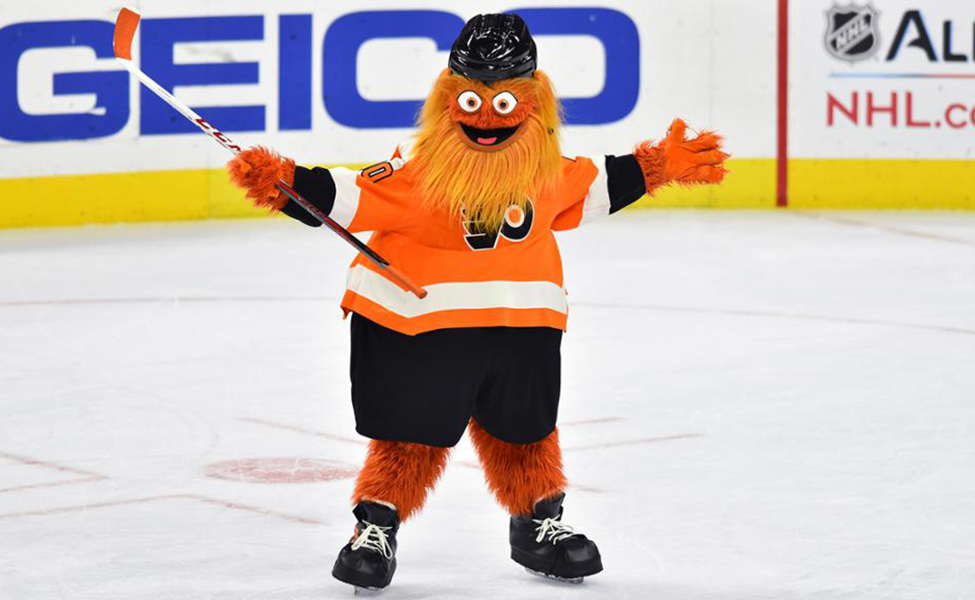 There are no comments yet, add one below.
Stay connected. Don't miss out!
Get new costume guides in your inbox once a month.
And don't worry, we hate spam too! You can unsubscribe at any time.