I Paid 4 Photoshoppers on Fiverr to Make My Cosplay Epic
If you're a cosplayer like me, you probably get the same question at conventions: "May I take your picture?" If the person is polite, and I'm not talking to a friend or shoving food in my face, I say yes. Sometimes we pay for photoshoots, where a professional photographer shoots our cosplay. These photoshoots usually happen at conventions or at locations that fit the setting of the fandom. Us cosplayers work hard sewing, crafting, and styling, and it's great to capture that awesomeness on camera. Though sometimes you want a little more pizazz to your cosplay photos, which leads into today's article.
To be honest, prior to last week, I've never used Fiverr. I've seen YouTube videos about it, but I've never thought about trying it myself. So when my boss, ahem, Nick Fury, assigned this mission, I was intrigued.
I sent this photo of myself as Black Widow to four different editors (peep the bites, which you can make with this tutorial). This original photo was taken by Jennifer Del Beni (delbeniphotos) at Katsucon 2020 before the pandemic.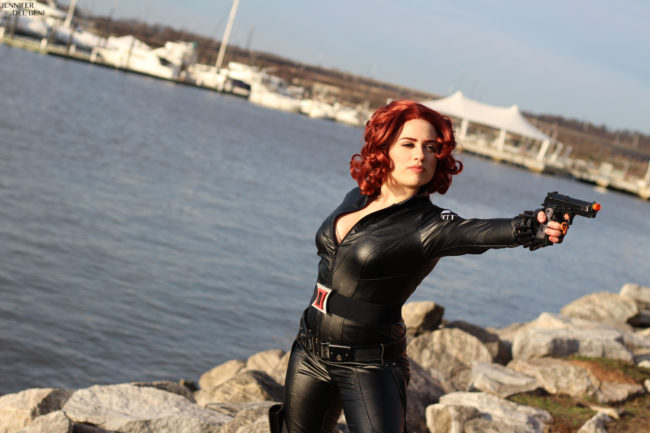 I sent them the same message: "I'm looking for a superhero/Marvel Cinematic Universe type of background. Flex your skills and go epic with it!" Some wanted additional details, which basically included character origins. But I wanted to keep the assignment the same so no one had an additional advantage. As I share my experience, I'll also offer my critique. I'll assess whether the assignment was fulfilled, my personal thoughts, and if I would recommend the seller.
Quick disclaimer: I have permission to use these photos under their policy of commercial use. I also tipped each seller for their hard work. Support small artists!
---
Tier 1: S.H.I.E.L.D Agent ($5)
First, I wanted to start small, and this was one of the cheapest offers on Fiverr. This listing was only $5! Titled Fast and Effective, this package included "·simple background, black and white balance, and color correction." Compared to cosplay photoshoots, this is around the price of add-on effect. I felt a little suspicious going for something so cheap, yet I took the risk.
Delivery: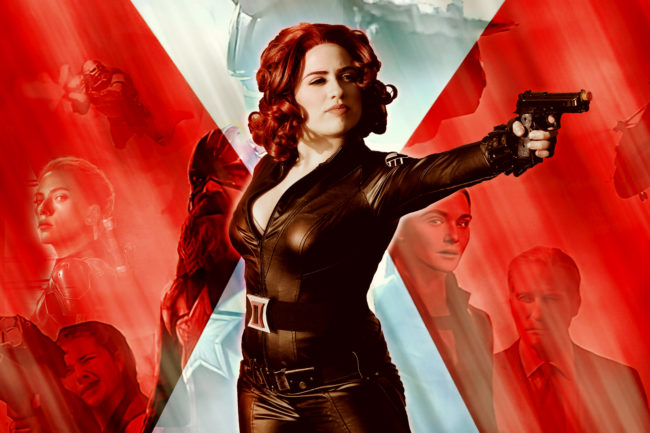 Was the assignment fulfilled? Kind of. It's more of a movie poster background than a superhero background, but I still really like it.
Thoughts: This turned out much better than anticipated! Honestly, at five dollars, I wasn't expecting much — but the quality is there! While I envisioned more of an action type background, I consider this a pleasant surprise. I would've never thought to reimagine the movie poster (which is now coming out in November). And it isn't an exact replica: he took inspiration from the color scheme, yet he made it his own. I wish he would've done a little more sharpening, though that's a minor complaint.
Would I recommend this seller? I would recommend this seller. If you want a cool background for cheap, then this is your guy.
---
Tier 2: Defender ($15)
Alright, let's give this agent a promotion. This listing  has a $15 Background Character package which includes "up to 2 pictures edited like the background character they are." It seemed like a fair price point: affordable, yet not outrageously expensive. I loved the Nezuko cosplay edit in their thumbnail, and I wanted to see the same kind of magic for my photo.
Delivery: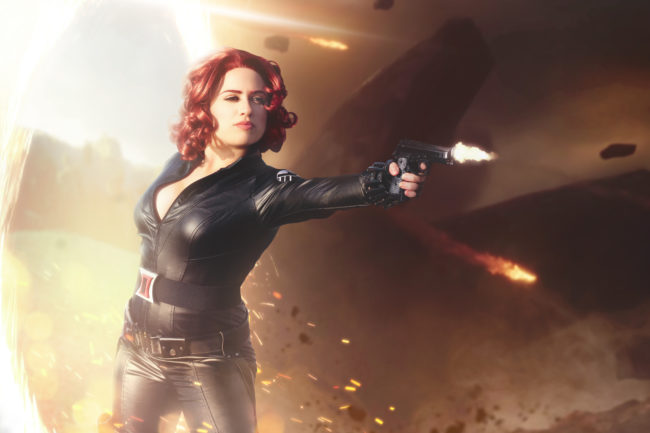 Was the assignment fulfilled? I'd say so. It resembles the scene from Avengers: Endgame during the battle with Thanos. And ahem, Black Widow totally would have kicked butt.
Thoughts: Is it bad that it took me a while to realize that was a portal? That wouldn't be my first thought for a Black Widow background, but I admire the creativity. It was a bit more simple than I expected too. I would have liked a bit more "oomph." Their editing skills are clearly on display, and they really have an eye for detail and unity. For instance, the light source on my face is consistent from the original photo, so the shadow still looks right.
Would I recommend this seller? Sure. They are certainly skilled with Photoshop and digital artistry. If "less is more" for you, go check out their services.
---
Tier 3: Avenger ($25)
Now we'll take it up another notch. This listing has a $25 Premium package which includes: skin retouch, background change, adding effects, details, and color corrections. A whole lot for the value! Compared to conventions, this price is more or less the charge of a cosplay photoshoot. While expecting better than the previous packages, I really like the examples of their work, so my expectations were higher.
I paid a bit more for extra fast shipping, which the seller listed as three days. Yet the seller delivered my order the next day! Color me initially impressed. Furthermore, she sent me not one, but six different photos! Two were simply retouched and color corrected, and four had the background change.
Delivery: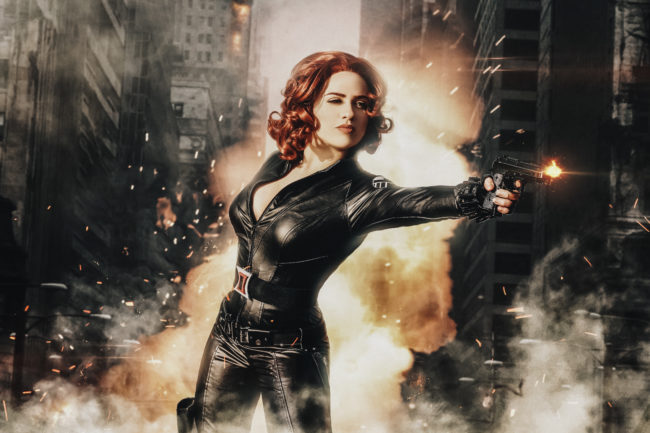 Was the assignment fulfilled? Definitely. This looks exactly like a scene from Avengers (2012), and they went epic with it!
Thoughts: If I had to criticize anything, I suppose it would be the face and body retouch. It's not necessarily a bad thing, but I just want to be transparent that this isn't my actual figure. But — I was floored by these photos. The editing work is amazing and shows incredible attention to detail. Look at the tip of the gun (and now without a ziptie around the trigger)! As stated before, the turnaround time and variety of photos were much better than expected.
Would I recommend this seller? Absolutely.
---
Tier 4: Asgardian ($50)
Alright, I get it. Go big or go home. This listing has a $50 Gold package, which is the most expensive one. It includes a "realistic professional manipulation, with background change/removal." I actually had to contact this seller before placing my order. We talked about what I wanted in my order, namely references and aesthetics. She was very kind and professional in our messages.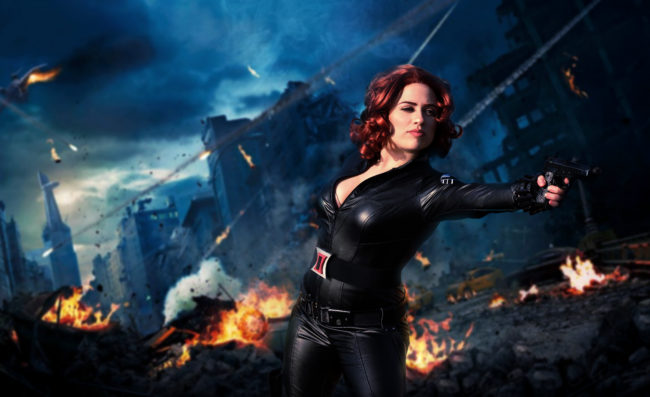 Was the assignment fulfilled? Certainly! We're seeing it all here: tanks, fires, smoke, spaceships — totally epic!
Thoughts: The shadows are a bit intense, and the darkness even obscures the right side of my face. The other editors also paid attention putting me into the shot, and while that wasn't in the initial assignment, I would've liked a bit of retouching and manipulation. And for the price point, I think that's fair to ask. This photo took the most time to deliver as well. But come on, this is so cool. The background has an insane amount of detail — it looks like the editor grabbed it from Marvel Studios!
Would I recommend this seller? I would. They are worthy to possess the power of Thor.
---
So what are my thoughts overall? I'm genuinely happy with all these photos, and I would recommend all these editors. Regardless of price, their creativity and skills really wowed me. All of them were friendly and easy to work with, so I would recommend just trying this out in general. This is a great way to amp up your cosplay photos, even from casual or at-home photoshoots.
Special thank you to the editors: michalchang, ricardo_pedro, alexandramoroz, and kathy_oliveira_.
There are no comments yet, add one below.
Stay connected. Don't miss out!
Get new costume guides in your inbox once a month.
And don't worry, we hate spam too! You can unsubscribe at any time.