Cosplay at the Overwatch League Grand Finals 2019 in Philadelphia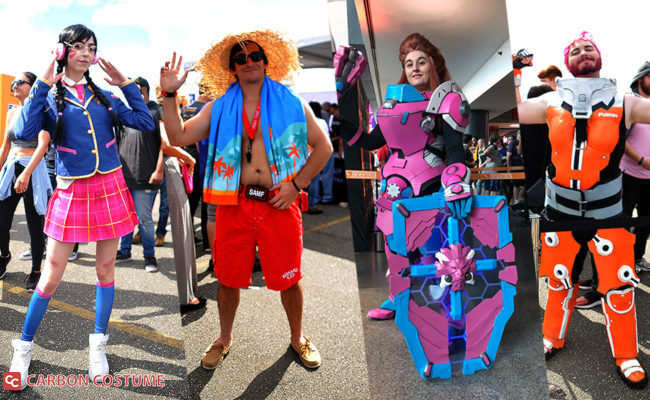 When Blizzard announced the Overwatch League Grand Finals would be held in Philadelphia this past Sunday, we knew we'd be there. With Overwatch being one of the most popular inspirations for cosplay today, we'd get to see some of the most inspired costumes around. And witnessing the final stop of Overwatch League season 2, an epic face-off between the San Francisco Shock and Vancouver Titans, would be the cherry on top.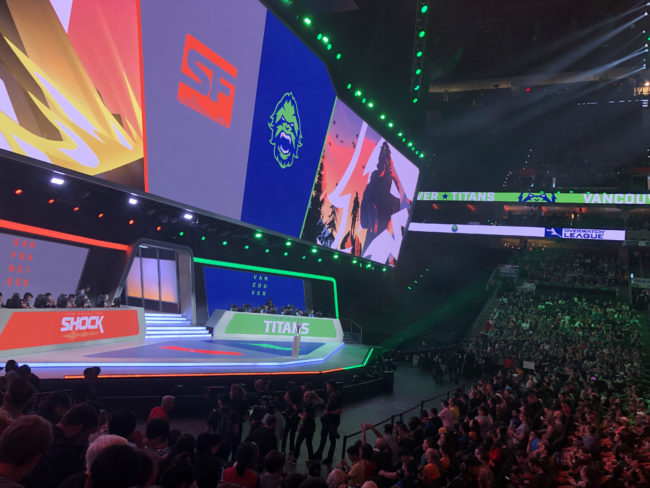 Ok, so the actual Overwatch match was the main course and Zedd was the cherry on top.
Point is, the cosplayers on display there was spectacular. Here are some of the best cosplays we spotted at the Overwatch League Grand Finals, from the outdoor Fan Fest to the Wells Fargo Center concourse.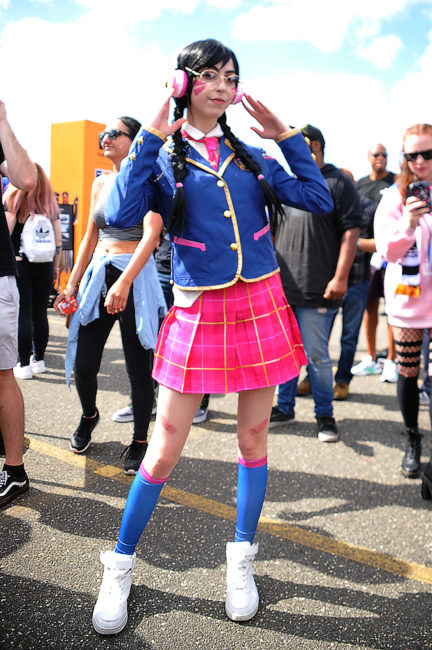 Schoolgirl D.Va by @delcattnip here is the definition of kawaii. Check out our costume guides for D.Va, including her classic skin, Cruiser D.Va, and classic D.Va skin for your baby.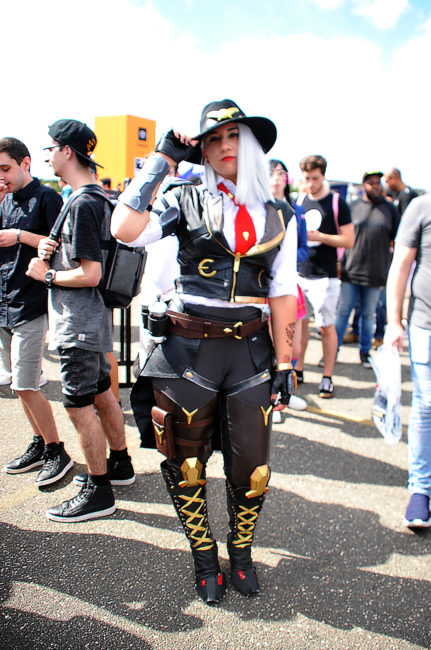 This Ashe cosplay by @ron.dez.vous gets all the details right. Check out our Ashe costume guide to dress up as one of the most popular new characters to cosplay in 2019.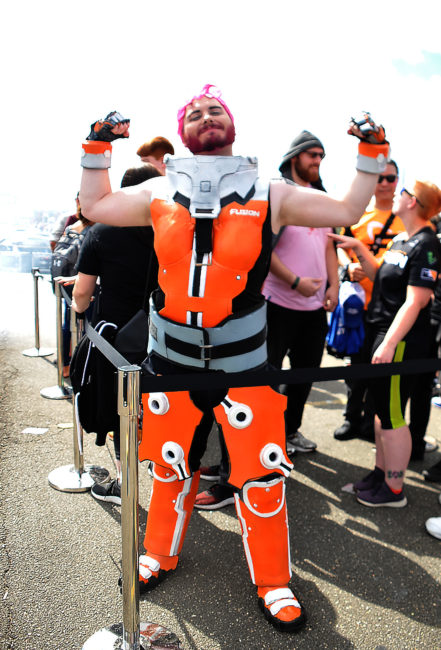 This Zarya cosplay by @cake_king_rrc is downright fierce, pink hair and all! If you wanna cosplay Zarya, check out our Totally '80s Zarya costume guide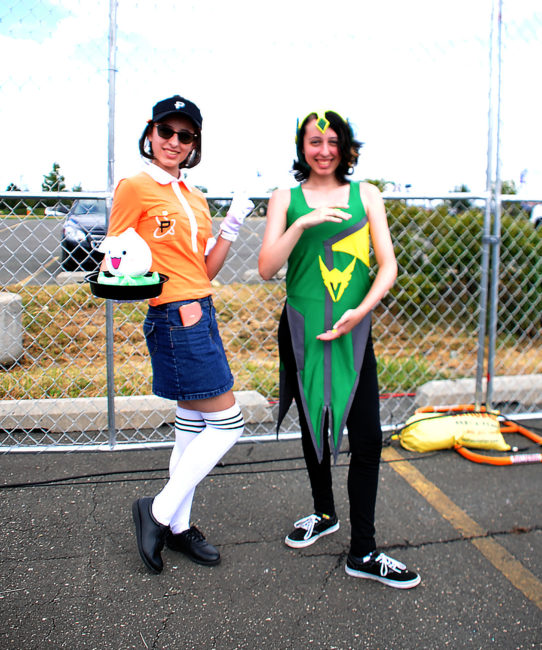 Here we got to meet Philly Fusion Honeydew Mei and Los Angeles Valiant Symmetra, serving up some boba with a side of Pachimari. See our Honeydew Mei costume guide to do your own cosplay.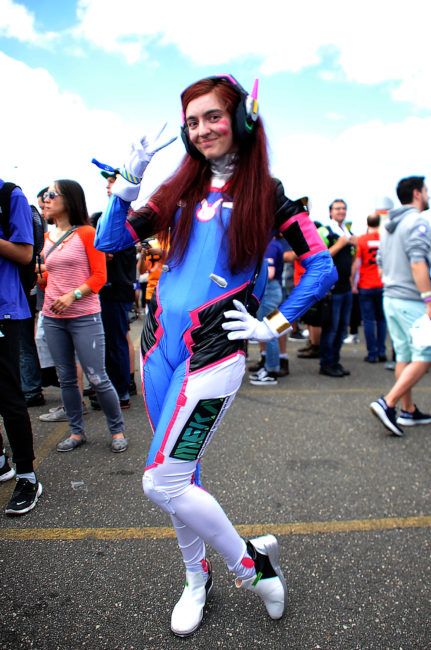 This D.Va cosplay by @macklecosplays is based on the classic original skin.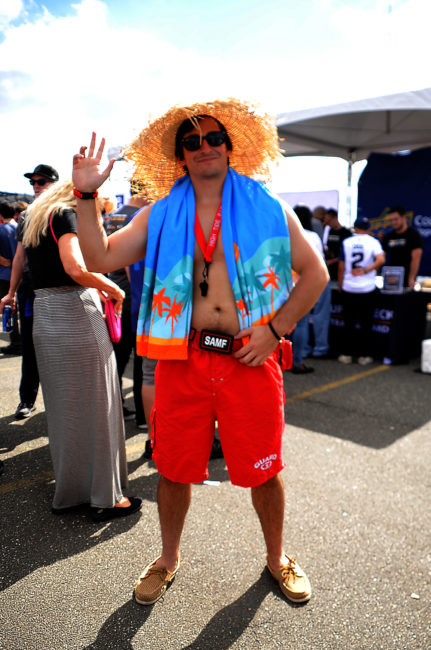 Lifeguard McCree is far and away the best McCree skin in the game, so no surprise we got a cosplay of it. Check out our original McCree costume guide.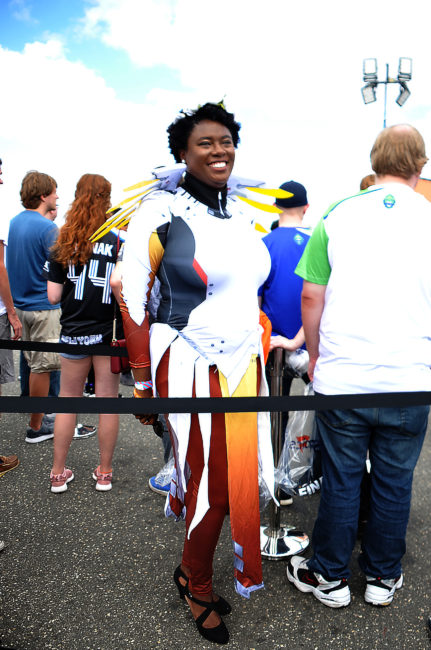 Mercy waits patiently in line. This Mercy cosplay by @ellyemgee is heavenly. Visit our own Mercy costume guide to do your own.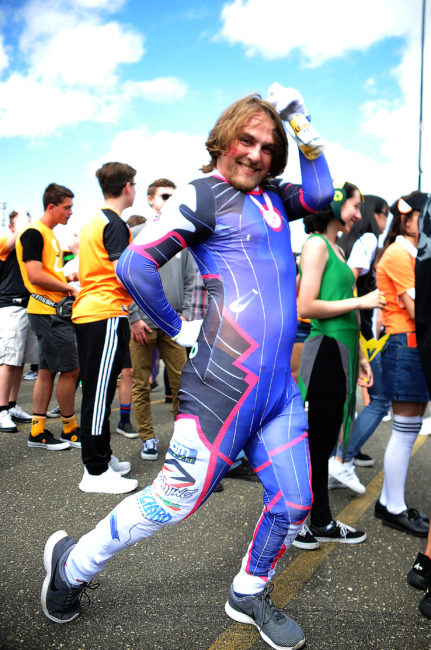 All the D.Va cosplayers are awesome, but this one's got the sass!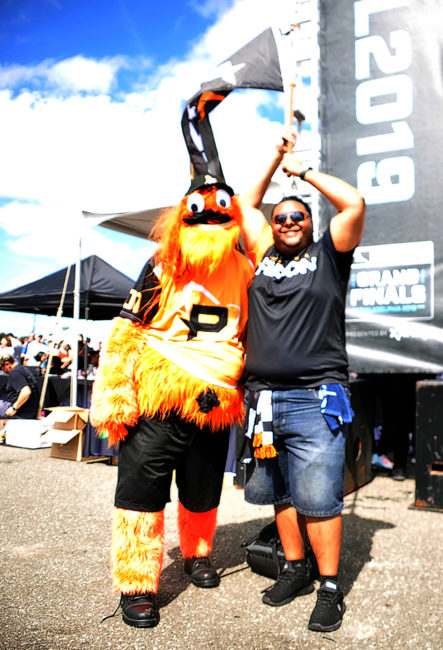 Is Gritty confirmed as hero 32 for Overwatch? Jeff, please make it happen!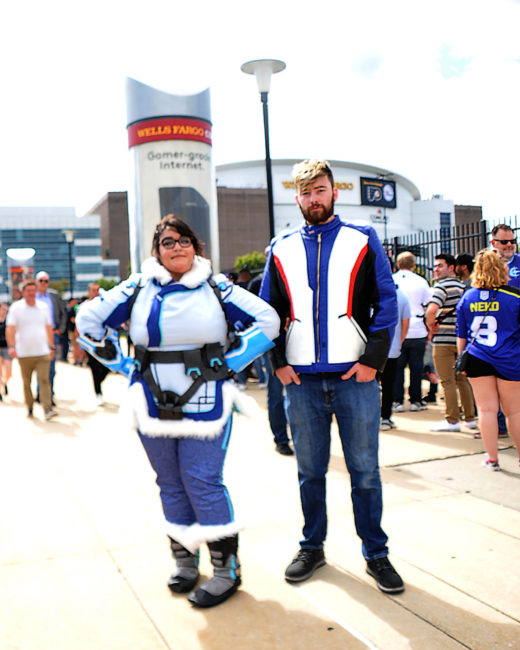 This Mei by @xxqueenthiccxx and Soldier:76 by @uh.ricky are duo-queueing as DPS. Check out our casual Mei and Solder:76 costume guides.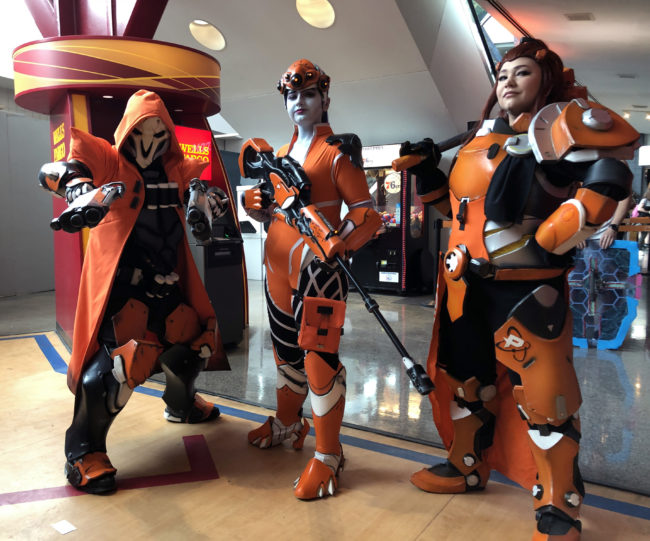 This Philly Fusion Reaper / Widowmaker / Brigitte squad by @xealzega @s_noelle_cosplay & @alisonjefferycosplay look intimidating, but were a friendly bunch. We've got all three of your Reaper, Widowmaker, and Brigitte costume guides right here, with bonus Côte d'Azur Widowmaker.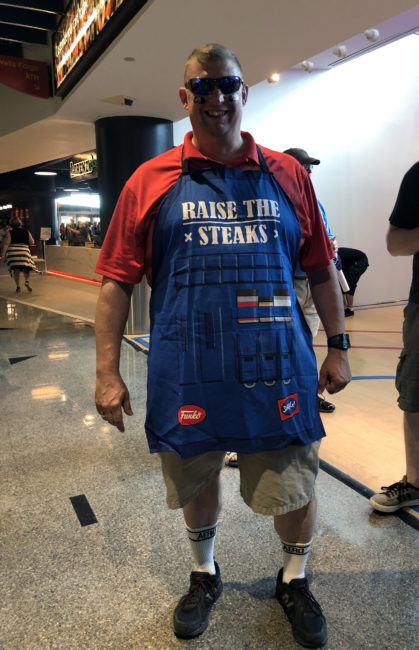 This Grillmaster Solder:76 cosplay certainly raises the steaks. We've got your Dad:76 costume guide right here!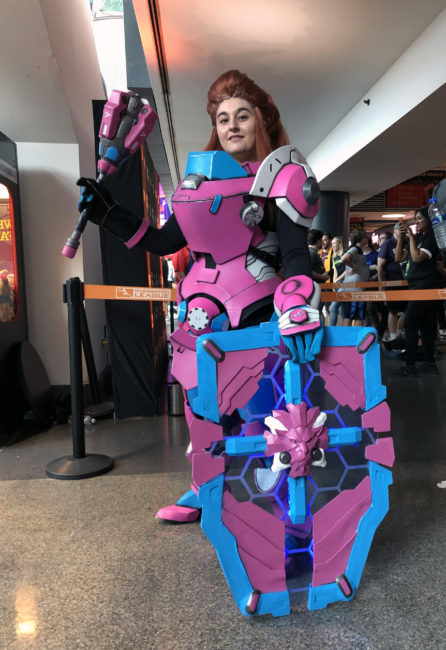 Here's a phenomenal Hangzhou Spark Brigitte cosplay by @misshydecosplay. Check out that shield, which actually lights up! Here's a guide for dressing up as workshop Brigitte from the storyline short.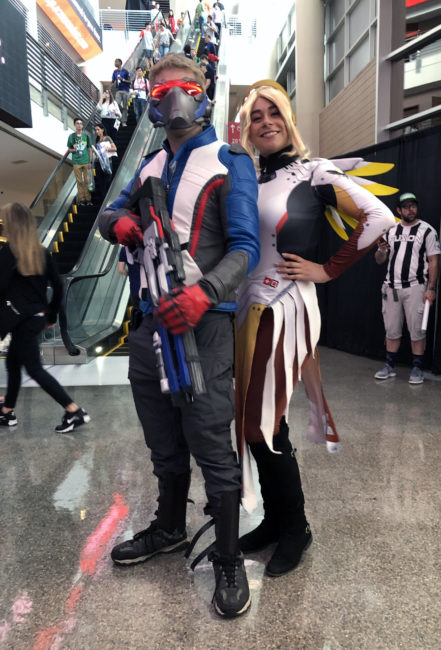 This Soldier:76 and Mercy pair are the real deal. Mercy cosplay by @mizz_roxi.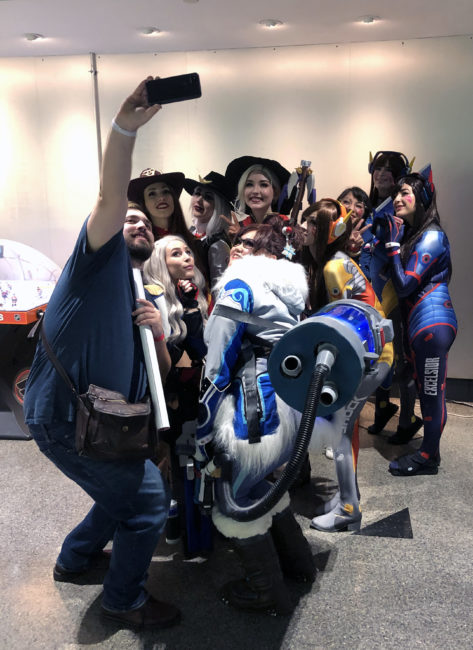 Bonus picture of a fan getting a group selfie with four D.Vas (including a SF Shock skin), 2 Ashes, a Mei, a McCree, and a Witch Mercy!
There are no comments yet, add one below.
Stay connected. Don't miss out!
Get new costume guides in your inbox once a month.
And don't worry, we hate spam too! You can unsubscribe at any time.