Reaper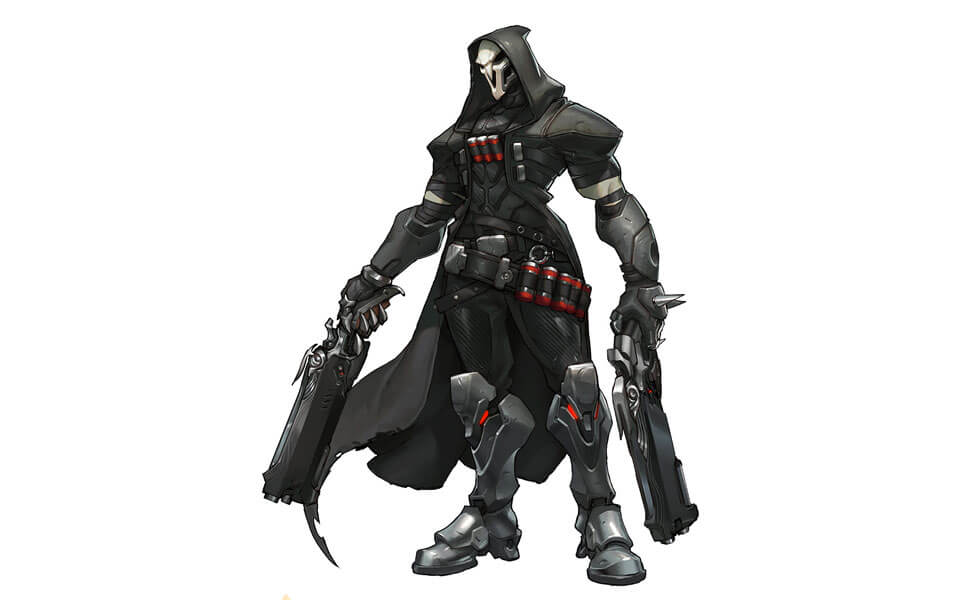 In Overwatch, Reaper (real name Gabriel Reyes) was a senior officer in the US military. After a fight with Jack Morrison left him heavily disfigured (and Morrison turned into Soldier: 76), he resurfaced as the volatile and ruthless mercenary known as Reaper.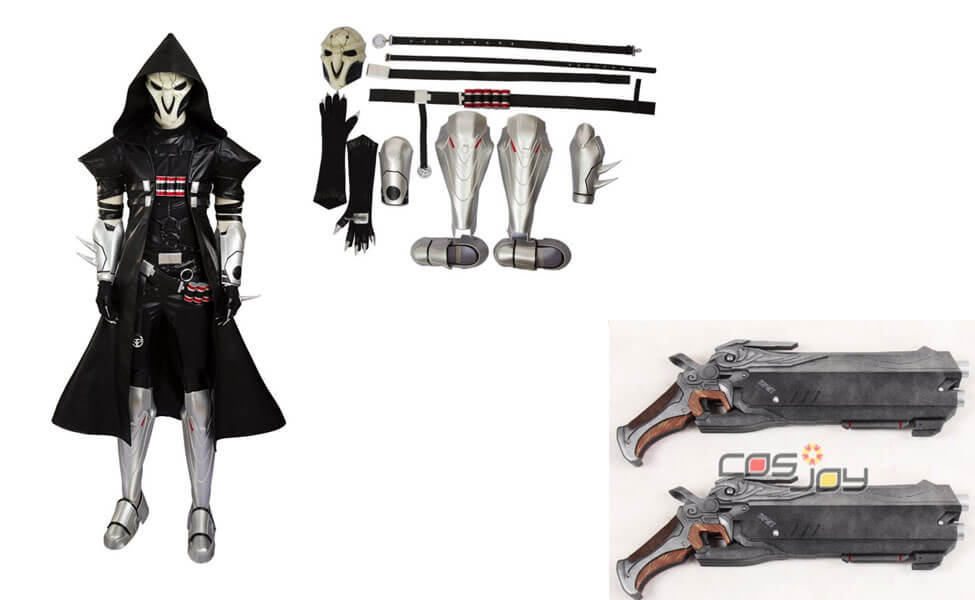 12
About the Author
Tom
On television, film, music, and all the rest.
Related Posts
In the 2019 Overwatch event Mercy's Recall Challenge, players can unlock the Dr. Angela Ziegler legendary skin. Compared to the battle armor Mercy wears in her default skin, the Dr. Angela Ziegler skin is a nod to her roots as a medical prodigy who earned her MD and PhD in Switzerland and pioneered the field of applied nanobiology as head of surgery.

In Overwatch, Lifeguard McCree is an alternate skin for the outlaw gunslinger McCree. The skin was released for Overwatch's second anniversary "Retribution" event. McCree bares more of his, well, skin, and warns other players with voicelines like "It's Hide Tide" and "No Running!" It's left up to you to decide what the SAMF on his belt stands for.

In Overwatch, Sombra is a notorious hacker who worked for Talon, and before that, the Los Muertos gang. Sombra uses her stealth and hacking abilities in-game to frustrate her opponents. Her unique style includes a purple and black ombre color scheme outfit, highlighted undercut, and toe shoes. To complete Sombra's mysterious look, you should also follow this Sombra makeup tutorial.

September 11, 2019

by

Tom

In Overwatch, Mercy — real name Angela Ziegler — is a selfless healer, a brilliant scientist, and a staunch advocate for peace. Ziegler was head of surgery at a prominent Swiss hospital before pioneering a breakthrough in the field of applied nanobiology that radically improved the treatment of life-threatening illnesses and injuries. She has applied such technology to her own body, possibly slowing down her aging process or halting it altogether.

September 10, 2019

by

Josh

Overwatch's third anniversary event kicked off May of 2019 and the most acclaimed skin design, far and away, was Honeydew Mei. For this skin, Mei is uniformed as a boba tea employee with green melon attire and a Bubble Dew blaster.

In Overwatch, Ashe is a sassy southern lass and the calculating leader of the outlaw Deadlock Gang. She always has her loyal omnic butler Bob by her side, and as for Jesse McCree, she would describe her relationship with him as complicated.
There are no comments yet, add one below.