Côte d'Azur Widowmaker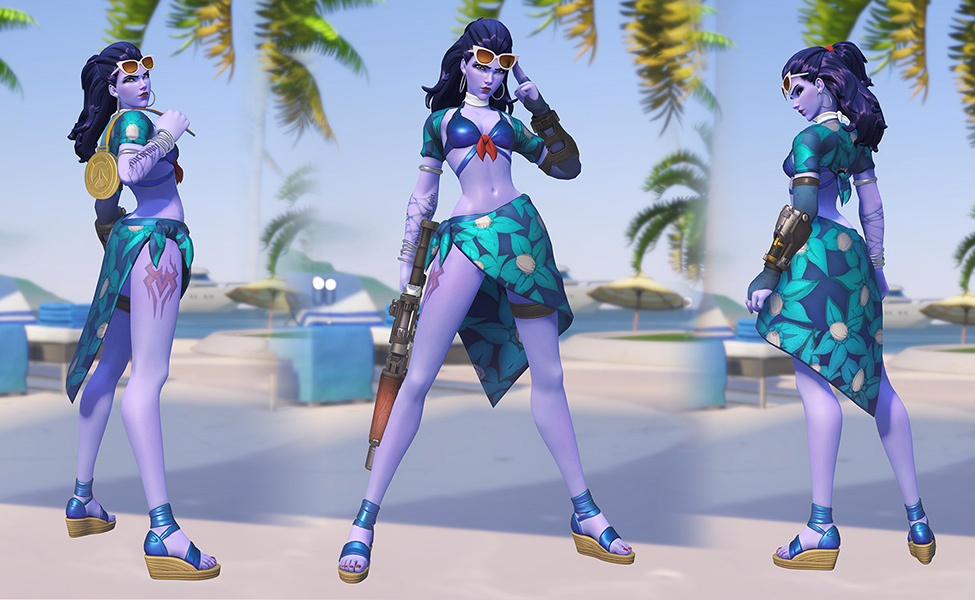 Widowmaker hits the beach in style with the Côte d'Azur skin from Overwatch. This legendary skin celebrating the 2017 Summer Games may not be so good for sneaky sniper plays compared to the default Widowmaker skin, but remains a fan favorite.
There are no comments yet, add one below.