10 Last Minute Halloween Costume Ideas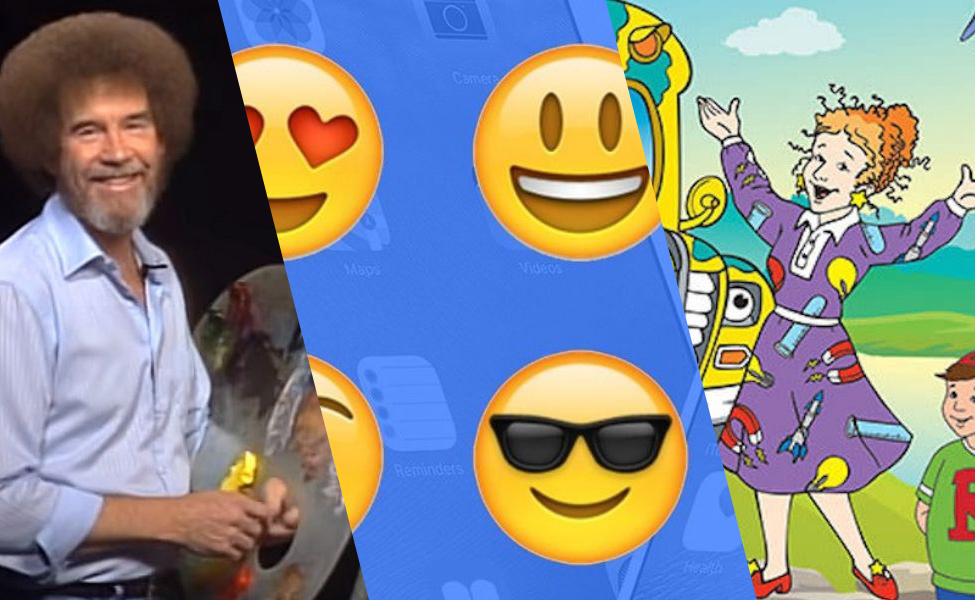 Ah, the Halloween season. Jack-o-lanterns on front porch steps, scary movie marathons on TV, and a chill in the air as we approach the best day of the year. Wait a minute. Did you forget that Halloween is a week away, and you don't have a costume? 
Don't worry. It happens to the best of us. Fortunately, we've complied a list of easy yet original last minute Halloween costumes. All these costumes can be assembled with clothes that are probably already hanging in your closet. Some require a little DIY, but nothing too complicated, as you probably own the supplies as well. Some of these ideas work for group costumes, so you can send this article to your friends as well. These costumes are so simple, it's scary!
---
Sims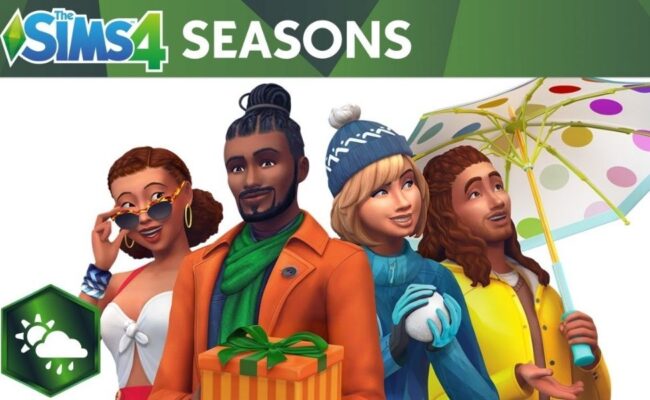 A Sim is probably easiest Halloween costume in existence. All you need is green paper, jewelry wire, and a black headband. Follow this one minute tutorial to make the diamond shape. Trim the jewelry wire to about four to five inches. Hot glue the bottom of the diamond to one end and tape the other to the headband. Wear your usual clothes, put on the headband, and start speaking Simmish. 
---
Monsters Inc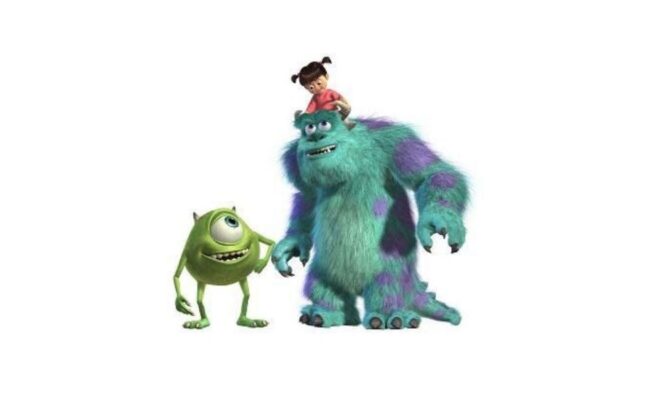 Monsters Inc is a Pixar classic, and it makes for adorable costumes. For Mike, cut out a piece of white paper or felt into the shape of a circle. If you're using paper, draw a green circle and a smaller black circle for his iris and pupil. If you're using felt, cut out a green circle and tiny black circle. Glue the eye to a neon green shirt. For Sully, take a blue shirt and draw the spots with a purple fabric marker, or cut out circles from purple felt and glue them all over a blue shirt. Boo is easy – wear an oversized pink shirt and put your hair in pigtails. 
---
M&Ms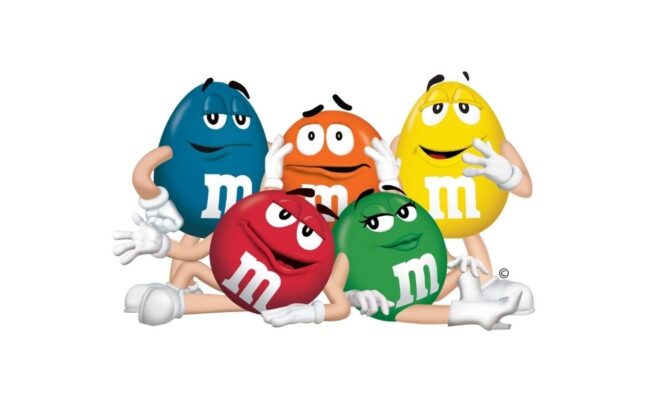 A simple, yet recognizable costume that's just as sweet as the candy itself. Take any color t-shirt from your closet and draw on the "m" with white fabric paint. Don't have those? Cut the "m" out of white paper or felt and adhere with hot glue. Put on matching color pants and accessories, and you're set. This makes a great group costume because everyone can be a different color M&M.
---
That '70s Show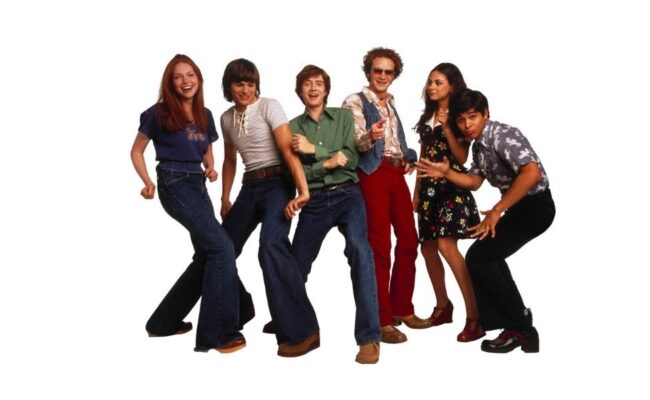 Hello, Wisconsin! Get groovy with a That 70's Show costume. While these outfit are regular street wear, the 70s style make it recognizable. Plus, you have a whole cast of characters to choose from. You can say "good day" as Fez or rock out to Led Zeppelin as Hyde. If you can't find anything in your closet, peruse thrift stores for some vintage threads.
---
Avatar the Last Airbender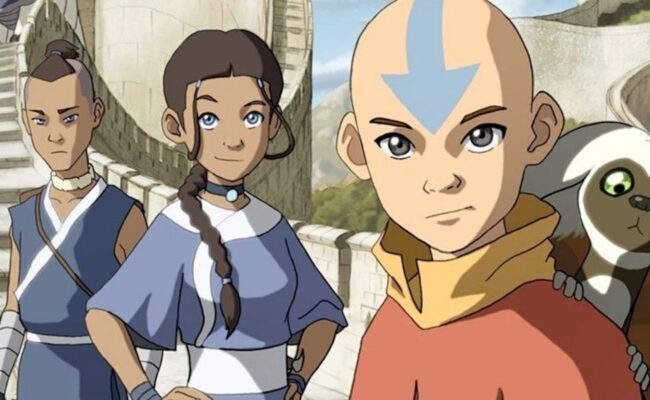 Since Avatar: The Last Airbender hit Netflix, there's been a resurgence of the fandom. From its way of storytelling to its poignant themes, this Nickelodeon cartoon is loved by many. The outfits can actually be quite simple to make. In fact, Portia, featured in our Spotlight on Black Cosplayers interview, made her Aang cosplay out of t-shirts from Michaels! You can also try color blocking, which focuses on the color schemes of the characters. For instance, Katara could be a blue dress, blue sweater, and white accessories, and Appa with a white knit or fur sweater with brown shoes and gloves.
---
Magic School Bus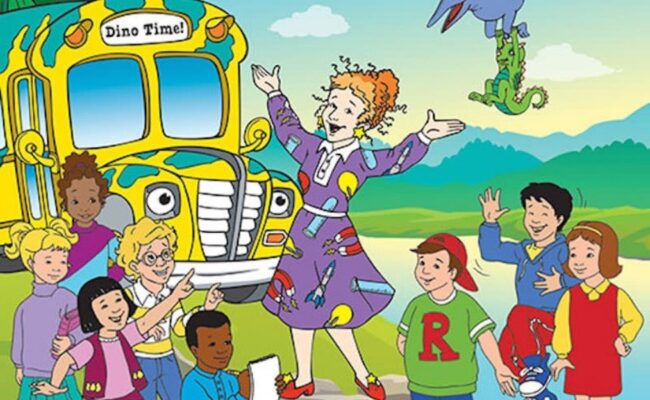 Seat belts everyone! Hop aboard the Magic School Bus with this throwback costume. The students wear regular street clothes, so you can look up pictures and see which items in your closet best match. For instance, if you have a yellow sweater and fake glasses, you can dress as Arnold. To be Ms. Frizzle herself, put your hair up in a messy bun and wear the most eccentric dress in your closet.
---
Emojis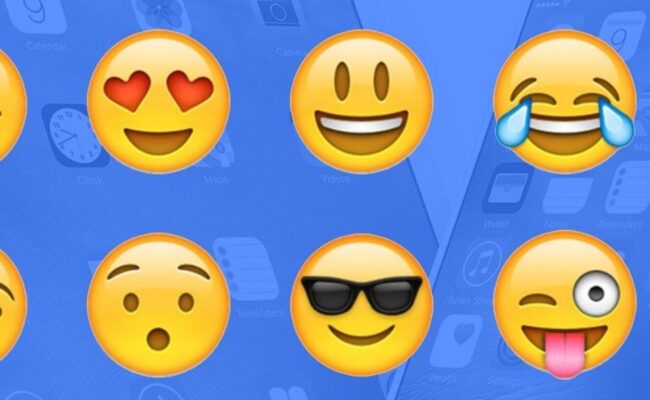 With some yellow t-shirts and fabric markers, you can bring the emojis on your phone to life. Don't limit yourself to just the smiley faces. The salsa dancing girl emoji only requires a red dress. For a last minute costume that's guaranteed laughs, you can add googly eyes plus a smiling mouth to a brown shirt and be the poop emoji.
---
Where's Waldo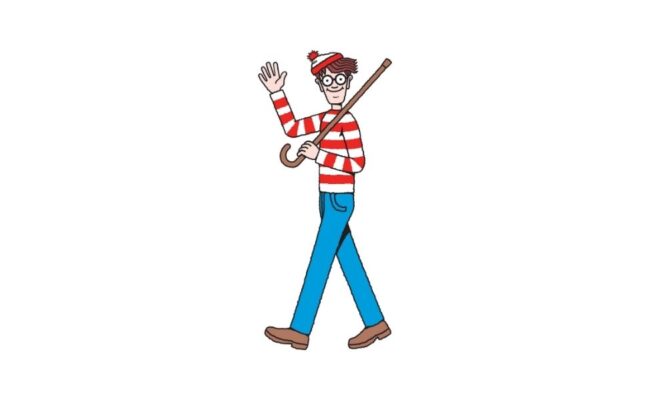 No need to answer the age old question when you're preparing to dress as Waldo for Halloween. All you need is a red and white striped shirt, a white beanie, and glasses. And ladies, don't feel left out, because you can dress as his girlfriend, Wenda with the same items plus a blue skirt. Just don't go hiding in any crowds — remember social distancing!
---
Bob Ross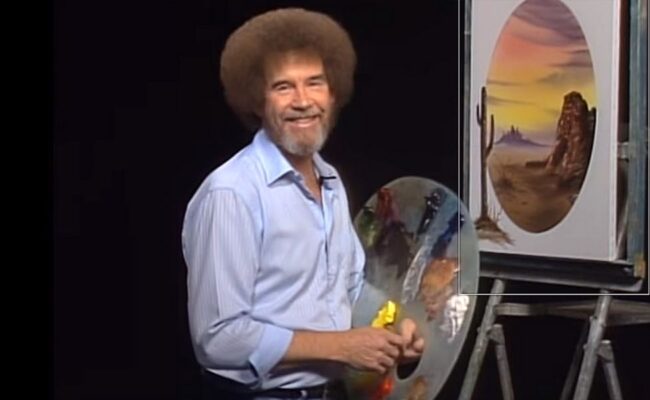 Paint some happy little trees as Bob Ross, host of The Joy of Painting. Simply a light blue button down with jeans. If you have time, you can get a curly brown wig and fake beard. Visit your local craft store to score a plastic or wooden painter's palette for cheap. Remember, like Bob Ross says, there are no mistakes, just happy little accidents.
---
Beetlejuice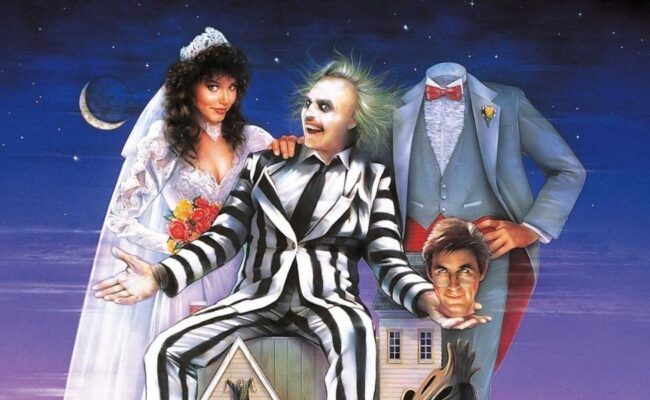 It's showtime! You can be the strange and unusual Lydia Deetz with a black hat, black dress, and camera. You can be Adam and Barbara Maitland with a pair of white sheets and holes cut out for the eyes. And to be the ghost host with the most, wear black and white stripes and white face makeup. Tease out your hair, and if you want, spray it green. That might require a purchase, but you can improvise with green scrunchies or a green hat. You can also dress as the versions from the musical.
There are no comments yet, add one below.
Stay connected. Don't miss out!
Get new costume guides in your inbox once a month.
And don't worry, we hate spam too! You can unsubscribe at any time.