How to Make Your Costume Immersive with Food and Music Pairings in 2020
Halloween in 2020 is going to look very different than it has for as long as any of us can remember. With the virus still widespread, parties aren't a good idea. But that doesn't mean you can't enjoy your Halloween! It just means that instead of a big bash, you get to go for an immersive experience.
Usually when we pick Halloween costumes we get as close to the character's costume as possible but that's as far as we take it. This year, at least, let's go deeper. We'll show you which songs, food, and decorations you can use to bring your costume to life. And if you're going for a couples costume or a group costume with your housemates, the costumes can take on a life of their own!
---
Start with Some Songs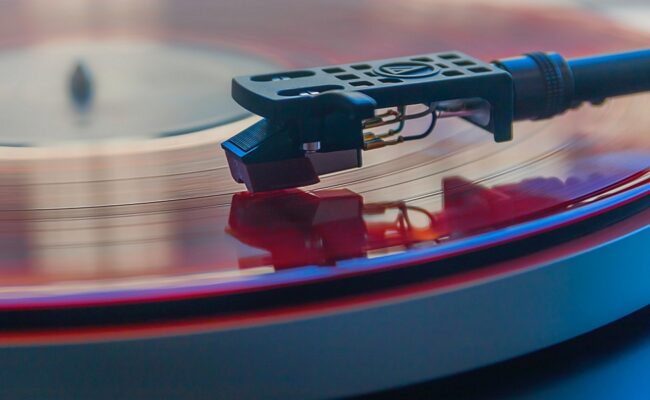 Just about any pop culture nerd will be happy to talk about the importance of a good soundtrack. And music can just as important when you're going for a more immersive costume. Of course the specific music depends on the costume you're going for. But that's all part of the fun.
If you want a period costume – say something from the 1930s with Penny Dreadful: City of Angels, the 1950s with one of the looks from WandaVision, or the 1980s with everything from GLOW to Ghostbusters – then you have a ton of premade playlists to pick from. Sites like Spotify, YouTube, and the recently relaunched 8tracks have search features that let you find music sorted by decade.
Others, however, might take a little bit of DIY to put together a custom playlist for your night!
If you (or a you and your housemates) want to go with a Marvel costume, for example, you have a few options.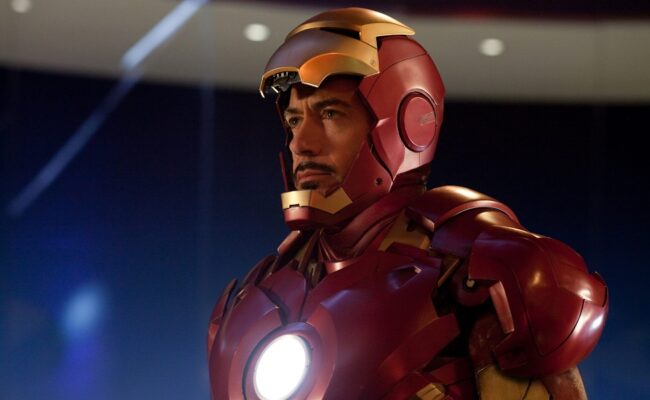 The first is to go for a Tony Stark party mix. 8tracks does have some but you can always make your own too! Given the man's love of classic rock and the multiple parties he throws in the MCU you should have plenty of starting points to find songs that just sound like the playlist Tony would make for an Avengers party!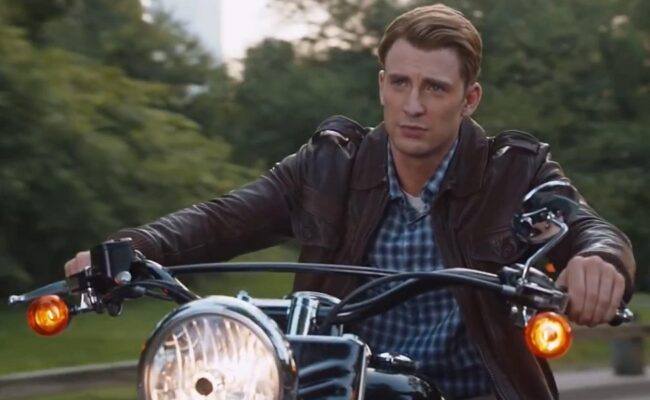 If Steve Rogers is more your type, you can always start with some '40s big band classics. Duke Ellington, Benny Goodman, and Artie Shaw were all wildly popular. There's no doubt Steve would know about them. And as we saw in Captain America: The Winter Soldier, he still has a soft spot for the classic songs he listened to before the war.
These are just two examples from one fandom but they give you a good idea of how to start building your own playlists for any costume you choose: check out the era the character is from and the music you hear in the background of their scenes. Mix that up with their personality and you have a good handle on the kind of music they would listen to!
---
Fix Up Some Food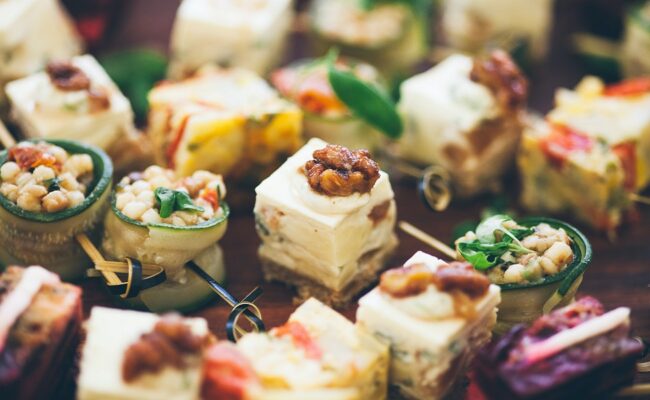 What's a party without food? It doesn't matter if it's a party for one or if your whole family is in on it. The right food matched to your costumes will keep the party going and keep you in character all night!
The fastest way to set up a menu based on your costume is by using a themed cookbook.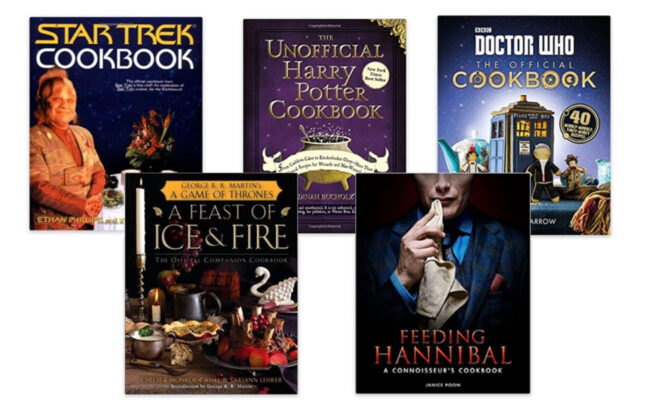 Pictured above are cookbooks themed after the show Hannibal (don't worry, all the meat used is found at a grocery store!), Harry Potter, Star Trek, Doctor Who, and Game of Thrones. These are, however a small sampling of themed cookbooks available online and from used book sellers.
If you don't want to mock up an entire menu, however, you can always go with finger food! Star Trek used nonpareil mints as food in several episodes while these seaweed wrapped crackers made in appearance in Star Trek: The Search for Spock. If your costume hails from a specific time period you can also look up popular snacks and candy from the period and stock up on a few to savor on Halloween night!
---
Don't Forget Decor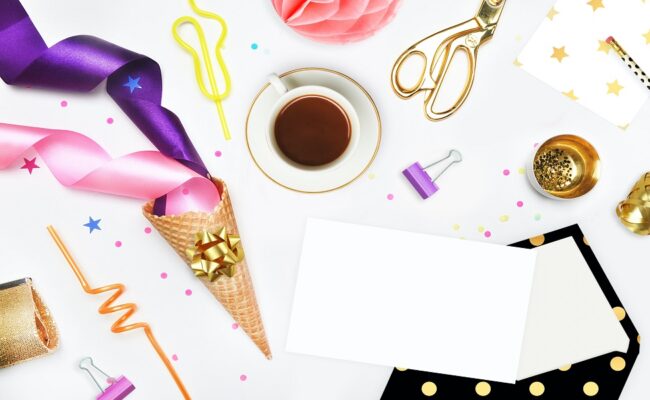 Food and music are absolutely vital for getting in-character and staying there. But you don't want to skip on decor either. Unlike most Halloweens you are going to want to skip the balloons and streamers, though. This year calls for something a little more specific.
Decor is one place that a little DIY comes in handy. If you know how to cover a chair's seat and back (or if you're inclined to look it up on YouTube) you can take any chair from a thrift store and dress it up until Hannibal himself would be content to see it in his office. Or you can paint a basic wooden bench seat until it would look at home in the palace gardens of Westeros.
If venturing into a thrift store isn't ideal you can always check apps like Mercari and OfferUp for local and national sellers that might have what you need. You can also check out scene setter backdrops on from Party City and Amazon, to create a more in-depth scene with the help of a printed backdrop! These are especially effective if you have a small room you can fully decorate since it turns the whole space into the scene of your choice!
Other small touches like candles, knick knacks, the dishes you use, and anything you put on TV can also add to the decor to create a more immersive experience.
---
Just because you're having Halloween at home this year doesn't mean it has to be a drag. Look at it as a great opportunity to really get into your costume the way you did when you were a kid. Go as all-out as you can and really make Halloween 2020 a unique year that you'll always remember!
There are no comments yet, add one below.
Stay connected. Don't miss out!
Get new costume guides in your inbox once a month.
And don't worry, we hate spam too! You can unsubscribe at any time.