Search Results for Ghostbusters

…ed series The Real Ghostbusters, Dr. Peter Venkman was one of the original Ghostbusters. He usually wore a brown uniform with teal trim. After the fall of Gozer, Peter and the other Ghostbusters fixed up the Firehouse after it was severely damaged by the escaping ghosts and the destruction of the Containment Unit, thanks to Walter Peck. Upon the completion of the Firehouse, the Ghostbusters adopted the green ghost who had slimed Peter (now known a…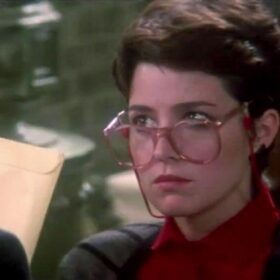 …ers, played by the ever-memorable Annie Potts. She put herself between the Ghostbusters and a possessed Louis Tully, not to mention the Ghostbusters and the EPA. She does a kind of busting all her own and her distinctly '80s outfits would make a great cosplay. Janine's outfit is quintessential '80s. A short brown wig, large glasses on a red cord, a red button down, black skirt, black tights, and simple black heels all say '80s office worker. The l…

…t. But if it keeps her friends safe, that's where she wants to be. For any Ghostbusters costume you're going to need a few things: a tan jumpsuit, a Ghostbusters patch, a name tag, and a proton pack. You can go for a more screen-accurate pack (top) or an inflatable one that is more affordable (bottom). You will also want a pair of sturdy boots that you can run it but also walk over debris in. After all, those proton packs do some serious damage an…

…The 2016 film is a reboot of the original Ghostbusters, swapping the ghost-catching crew out for Abby Yates (Melissa McCarthy), Erin Gilbert (Kristen Wiig), Jilian Holtzmann (Kate McKinnon), and Patty Tolan (Leslie Jones)….

…When ghosts, poltergeists, and other spirits come a haunting, who ya gonna call? Ghostbusters! Coveralls are essential work attire when the possibility of being covered in slime or marshmallow puff is a real job hazard….

…vel at the controls, we already know it'll be better than the last few. 7. Ghostbusters new The Ghostbusters (see costume) franchise has a new lease on life thanks to a 2016 reboot (see costume) by Paul Feig and his cast of comediennes. 8. Elevennew Netflix's original series Stranger Things was perhaps the biggest summer hit, capturing the nostalgia of the 80s through strong performances by the young cast, none more so than Millie Bobby Brown as E…

…white shoes. The shirt has a picture of a creature similar to Slimer from Ghostbusters but is not quite right. His dream version wears a yellow shirt and yellow pants with a moon decal on the shirt. Blue shoes finish off this outfit. In his god-tier outfit the colors are inverted. A pair of blue pants and a blue shirt with an air curl decal on the shirt make up the majority of his look while yellow shoes finish it off. In all forms John has black…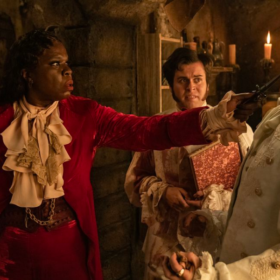 …e is no evidence if she was a real person. In the show, she admits she's not even Spanish. Comedian Leslie Jones, who you may recognize from Ghostbusters and Saturday Night Live, portrays this role….

…million more reboots we could go into. Whether it's Westworld, Marvel, or Ghostbusters, there are too many to count. And more are on the horizon. Wheel of Time is coming to Amazon Prime and He-Man – at least rumor – has two reboots coming to Netflix. Each one is sure to bring in new fans and stir up fresh fire in those that have been around since the original franchise. And when those reboots launch we'll be here with fresh costumes for fans new…

…e of the looks from WandaVision, or the 1980s with everything from GLOW to Ghostbusters – then you have a ton of premade playlists to pick from. Sites like Spotify, YouTube, and the recently relaunched 8tracks have search features that let you find music sorted by decade. Others, however, might take a little bit of DIY to put together a custom playlist for your night! If you (or a you and your housemates) want to go with a Marvel costume, for exam…