Couple Costumes Ideas for Halloween 2022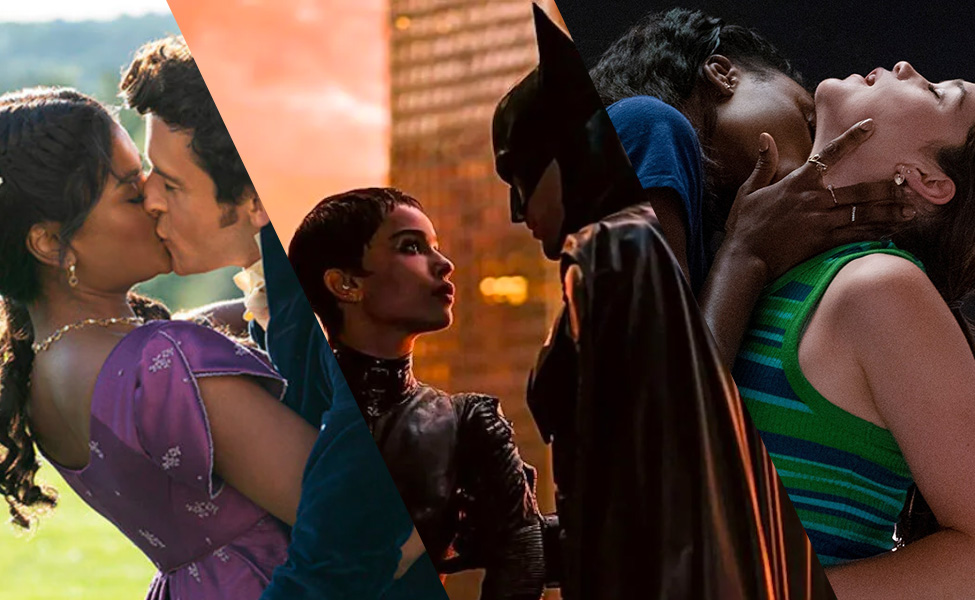 Valentine's Day doesn't have to be the only romantic holiday on the calendar. From Hawkins, Indiana to regency era England to the seven seas, there are lots of couples to dress as for Halloween this year. Here are eleven (yep, there's a bonus idea!) amazing ideas for couples costumes, inspired by the movies and shows of 2022.
---
Eddie and Chrissy (Stranger Things Season 4)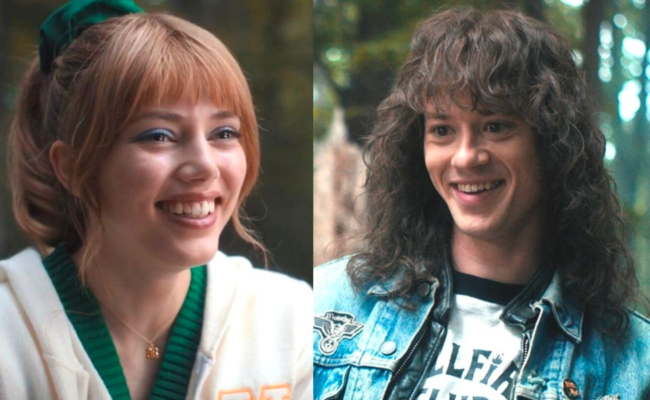 This past summer, the fourth season of Stranger Things took Netflix by storm. With that, Eddie Munson (Joseph Quinn) took the fandom by storm, with his rockstar look, witty humor, and affinity for D&D. Similarly, fans wanted to see more of Chrissy Cunningham (Grace Van Dien), the sweet cheerleader who became Vecna's first victim. In a very scary season, their scene in the forest is a sweet moment, where Eddie and Chrissy open up to each other. And their scene in the trailer led to the viral "Chrissy Wake Up" Tiktok trend. Some fans prefer Steve and Eddie together, so you can find Steve's costume guide here.
See all Stranger Things costumes…
---
Rick and Evie (The Mummy)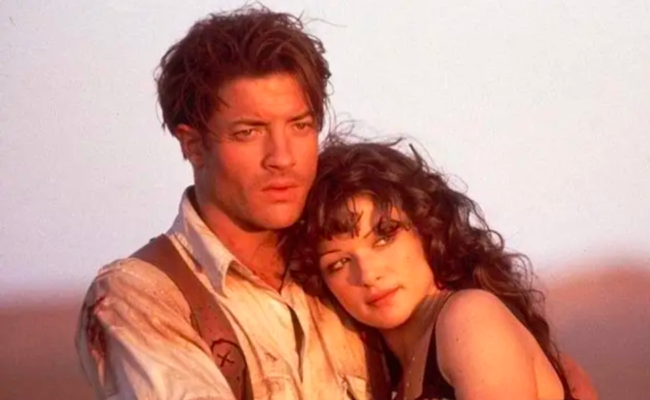 From convention appearances by Brendan Fraser to the new clothing line at Hot Topic, The Mummy is making a comeback in 2022. The first movie follows Rick O'Connell (Fraser), an American adventurer who discovers Hamunaptra, the city of the dead. When librarian Evie Carnahan (Rachel Weisz) accidentally revives the mummified body of Imhotep, they must work together to defeat him. At first, Evie thinks Rick is "filthy, rude, and a complete scoundrel" and "doesn't like him one bit." Yet throughout their adventure together, he earns her trust and they eventually fall in love. Looking for a couple from another classic movie with a similar dynamic? Han and Leia is another idea.
---
Elvis and Priscilla Presley (Elvis)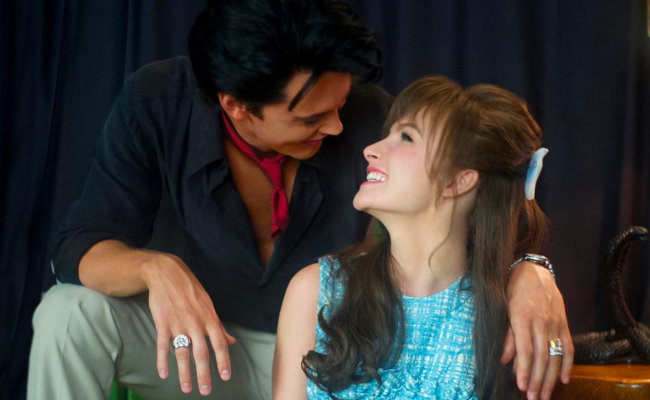 Jump back in time to the rock n roll music of the 50s and 60s as Elvis and Priscilla Presley. Baz Luhrmann's Elvis details the King's life from his rise to fame to his unprecedented superstardom, featuring Austin Butler as the titular singer. His wife, Priscilla, portrayed by Olivia DeJonge, is shown to be a major influence on his journey and happiness. For Elvis, you can choose from a variety of outfits, such as Jailhouse Rock or his Vegas jumpsuit. For Priscilla, you can pair a mod dress with a black beehive wig.
See all Baz Luhrmann costumes…
---
Charlie and Nick (Heartstopper)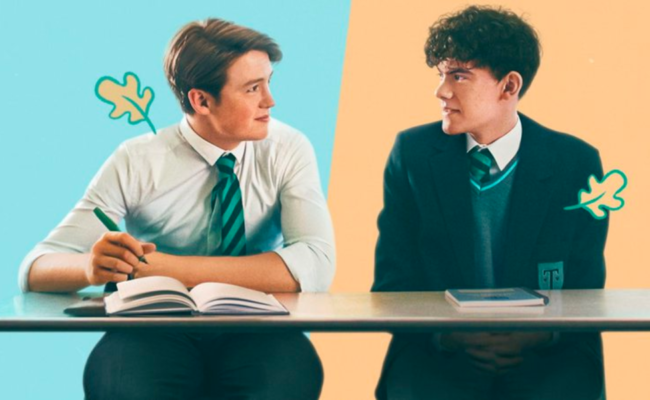 This 2022 Netflix series stopped the hearts of viewers everywhere. Based on the YA graphic novel and webtoon by Alice Oseman, Heartstopper follows two teens, Charlie (Joe Locke) and Nick (Kit Conner). As they navigate high school and rugby, their unlikely friendship blossoms into romance. This show was a hit with young, queer audiences, hence its renewal for a second and third season. Given their simple school uniforms of white button ups and striped ties, you may already have these outfits in your closet.
---
Thor and Mighty Thor (Thor: Love and Thunder)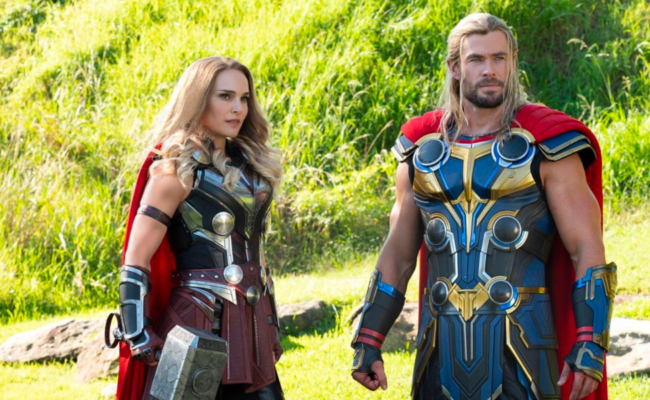 In the latest Thor movie from the MCU, Thor (Chris Hemsworth) begins to adjust to a life of peaceful retirement. After fighting Thanos, we can't really blame him. When a threat to eradicate all gods arises, he enlists the help of Valkyrie, Korg, and his ex-girlfriend, Jane Foster (Natalie Portman). Except this time, she's Mighty Thor, worthy of wielding Mjolnir. The group sets out on a cosmic adventure to stop Gorr the God Butcher and rescue the children of Asgard. This is a great costume for the couple who works out together, so you can show off those godly gains.
---
Gomez and Morticia Addams (The Addams Family)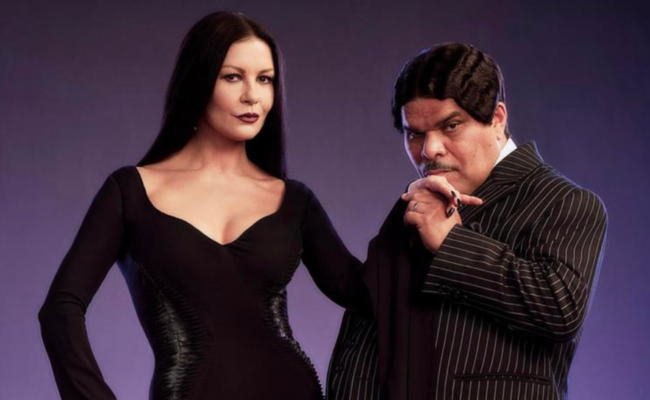 This couple is creepy and kooky, mysterious and spooky, and altogether ooky. With the perfect combination of romantic and macabre, Gomez and Morticia Addams are a classic couples Halloween costume. From the mind of Tim Burton, the upcoming Netflix series Wednesday features Jenny Ortega as the titular Addams daughter, with Catherine Zeta-Jones and Luis Guzman as her endearing, yet equally gothic parents. Every iteration relies on two key pieces: a pinstriped suit for Gomez, and a long black dress for Morticia.
See all Addams Family costumes…
---
Anthony & Kate Bridgerton (Bridgerton Season 2)
Adapted from the novels of Julia Quinn by Shondaland, Bridgerton is still one of Netflix's biggest shows. You may remember we included Simon and Daphne on our 2021 list. This year, the popular historical-romance series released its second season. While the last season follows the plot of The Duke and I, the second borrows from The Viscount Who Loved Me. Lord Anthony Bridgerton (Jonathan Bailey) sets out to find a wife. He courts Edwina, yet her older sister Kate (Simone Ashley) discovers he doesn't intend to marry for the right reasons. Kate tries to stop Anthony's efforts, yet their arguments bring them closer, which complicates matters on both sides. This couples costume will certainly make you the diamond of the evening.
---
Batman and Catwoman (The Batman)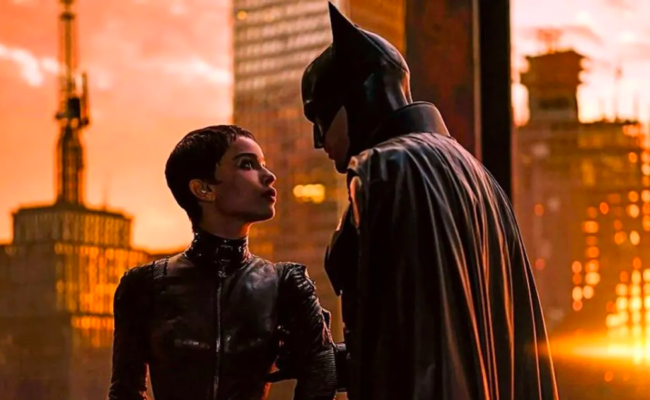 What's a more iconic couples costume than the bat and the cat? Take a cue from The Batman, the latest retelling of Gotham's protector starring Robert Pattinson and Zoe Kravitz. While they're supposed to be on opposite sides, they end up working together to take down Falcone. Even though they go their separate ways, there's no denying a unique bond between Bruce Wayne and Selina Kyle. In the comics, however, the two are married in DC's King and Mann's Batman/Catwoman #12. 
---
Calliope and Juliette (First Kill)
You never forget your first. The hit Netflix series, First Kill, adapted from a short story by V.E. Schwab, revolves around Juliette (Sarah Catherine Hook) and Calliope (Imani Lewis) in a forbidden romance with a supernatural twist. No, it's not Twilight, but it does involve vampires. Juliette is a vampire, and Calliope is a hunter — and both are set on killing each other. However, their relationship allows them look past their differences. Themes of adolescence, independence, and normalized queerness garnered a sizeable fanbase, ranking in Netflix's global Top 10 TV list for three weeks straight.
---
Stede Bonnet and Blackbeard (Our Flag Means Death)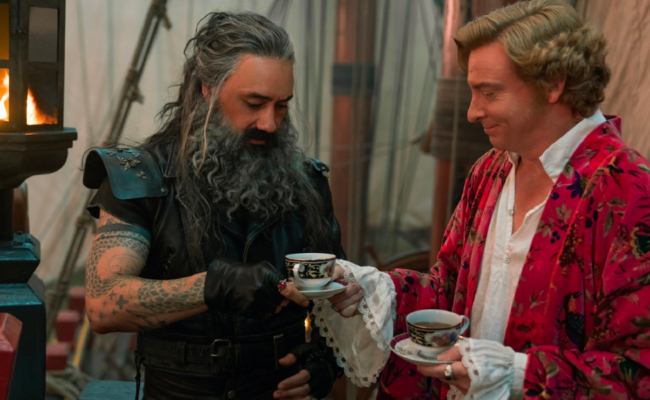 You and your partner will make excellent co-captains as Stede Bonnet (Rhys Darby) and Blackbeard (Taika Waititi) from Our Flag Means Death. Currently the most highly streamed series on HBO Max, the show follows Stede's ragtag band of pirates, who aren't really cut out for the lifestyle. When the notorious Blackbeard takes an interest in the Gentleman Pirate, the two form an unlikely bond. From extravagant ball gowns to more casual renditions, cosplayers have gotten creative with bringing this pair of pirates to life, so feel free to add your own twist.
See all Our Flag Means Death costumes…
---
Barbie and Ken (Barbie 2023)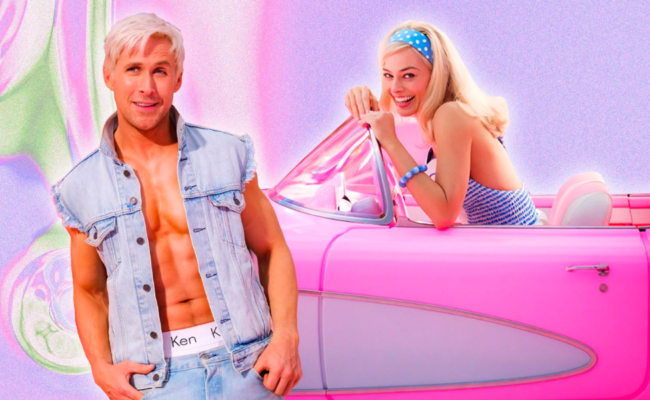 Dress as Barbie and go party with your Ken! The iconic Mattel dolls are coming to the big screen in 2023 in a live action movie directed by Greta Gerwig. With Margot Robbie as Barbie and Ryan Gosling as Ken, with leaked photos showing their colorful matching outfits, it's going to be a must-see. Bonus points if you roll up to the Halloween party in a pink car.
---
It'll be October before you know it, so grab your close friend or significant other and start planning your couples Halloween costume. Still need costume inspiration this Halloween? Check out our group costume ideas for 2022 as well as couples costumes from 2021, 2020, 2019, 2018, 2017, and beyond!
There are no comments yet, add one below.
Stay connected. Don't miss out!
Get new costume guides in your inbox once a month.
And don't worry, we hate spam too! You can unsubscribe at any time.