9 Awesome Couples Costumes for Halloween 2019
You're going to that Halloween party as a duo, and need a couples costume idea that ties it all together. We're here to give you some of the most awesome couples costume ideas of 2019.
Miles Morales & Spider-Gwen from Spider-Man: Into the Spider-Verse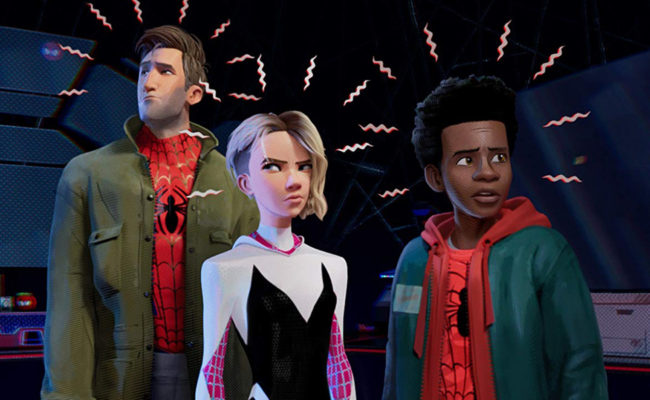 Spider-Man: Into the Spider-Verse features a bunch of fun characters to pair up, but you can't go wrong with Miles Morales and Spider-Gwen, even if their relationship got off to a sticky start.
---
Rick Dalton & Cliff Booth from Once Upon a Time in Hollywood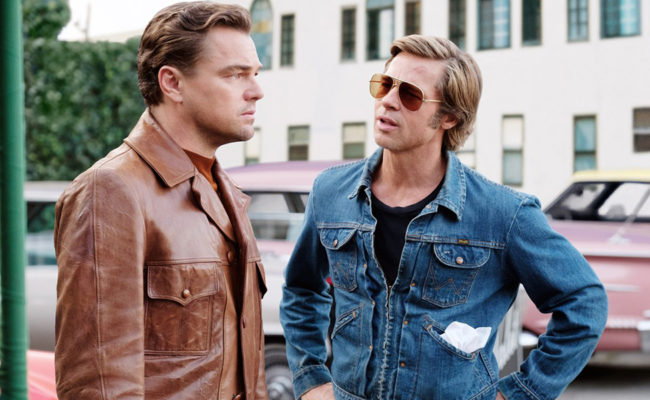 Tarantino's latest opus buddies-up two heavyweight actors in Leonardo Dicaprio's struggling actor Rick Dalton and Brad Pitt's stunt artist Cliff Booth.
See all Once Upon a Time in Hollywood costumes…
---
Mary Poppins & Jack from Mary Poppins Returns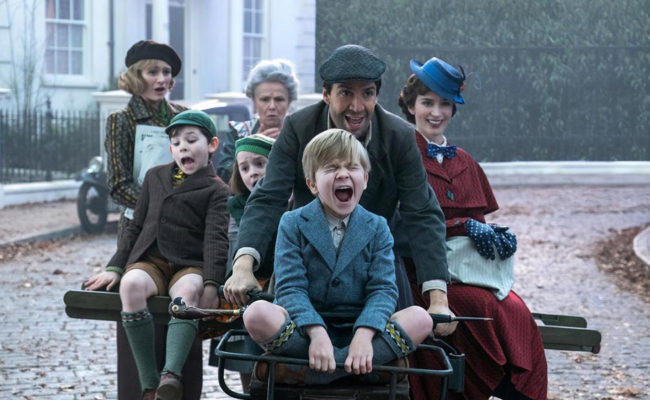 In the 2018 renewal of Mary Poppins, we've got Emily Blunt's admiral performance as Mary Poppins while filling the mammoth shoes of Julie Andrews. And we've also got Lin-Manuel Miranda's lamplighter Jack, who has a slightly easier task stepping out of the shadow of Dick Van Dyke's role as Bert.
See all Mary Poppins costumes…
---
Female Trainer & Male Trainer from Pokemon Sword and Shield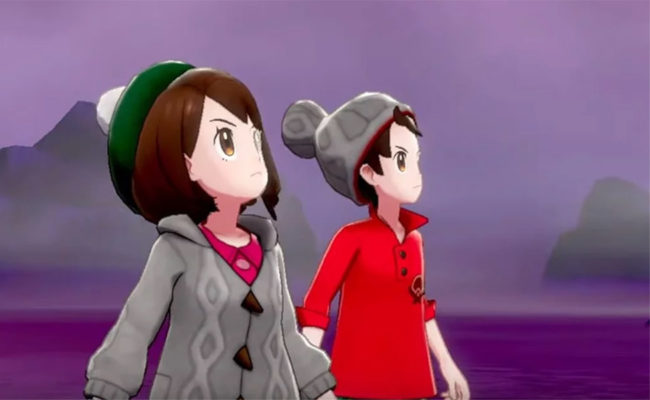 Not much is known yet about Pokemon Sword and Shield, but we have caught a glimpse of the two protagonist trainers, one female and one male. Or if you're going trick-or-treating with a parent or child, Professor Magnolia and Sonia might work better for you.
---
Arthur Morgan & Sadie Adler from Red Dead Redemption 2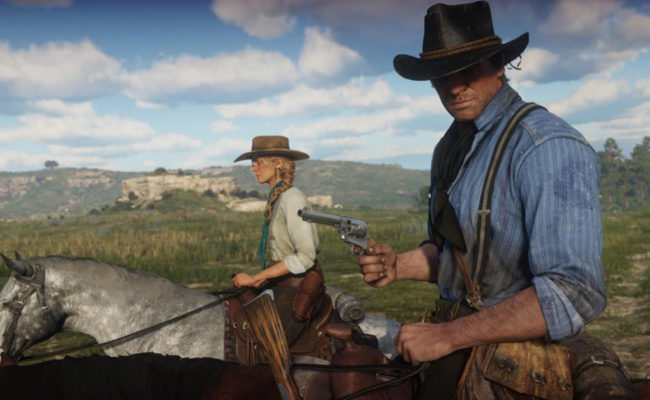 One of the blockbuster games of the year, Red Dead Redemption 2 might have you dress up as Arthur Morgan with your pard'ner Sadie Adler or Javier Escuella.
See all Red Dead Redemption costumes…
---
Negative Man & Crazy Jane from Doom Patrol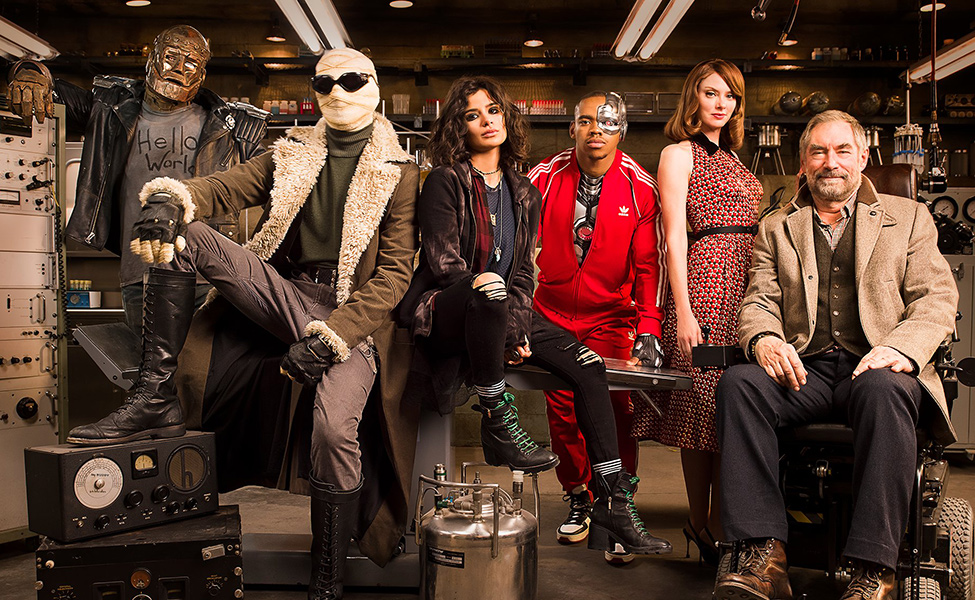 Doom Patrol has been earning some praise, standing out from the sea of superhero shows, with intriguing characters like Negative Man and Crazy Jane.
---
Moondog & Captain Wack from The Beach Bum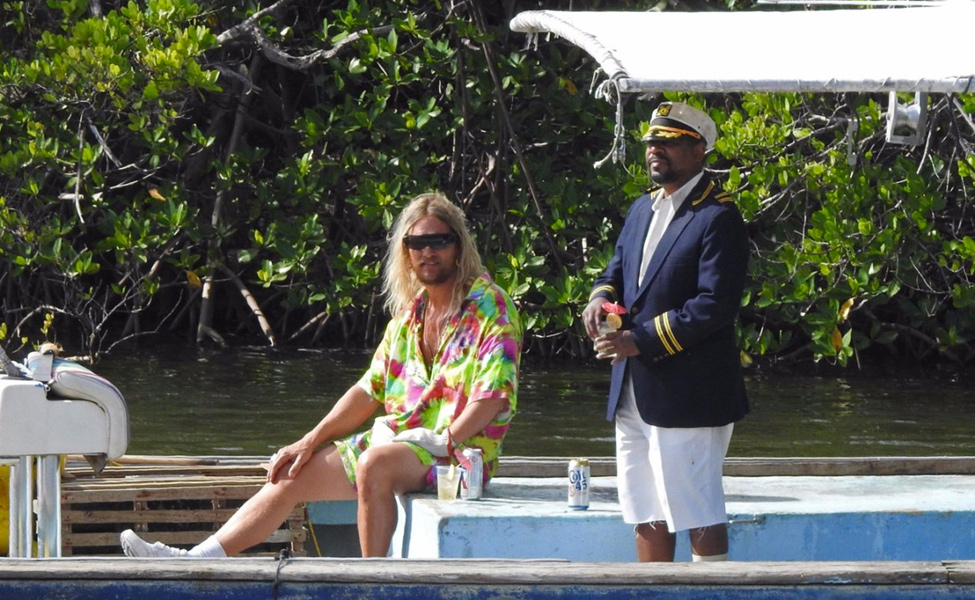 OK, we admit that if you decide to go as Moondog and Captain Wack from Harmony Korine's The Beach Bum, chances are most people won't get the reference. But that just means bonus points for anyone who does.
See all The Beach Bum costumes…
---
Roxette & Lance from Black Mirror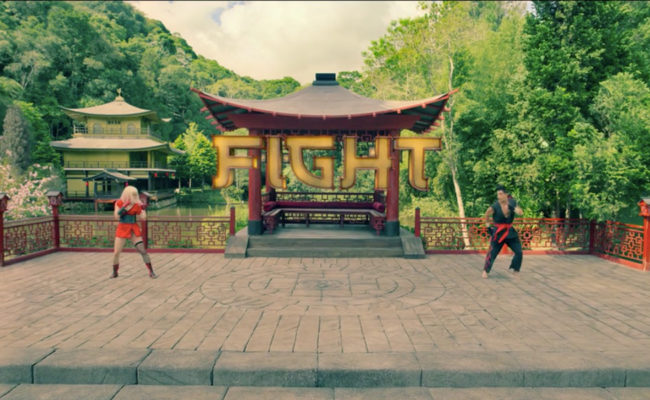 Season 5 of Black Mirror offers some natural couples costume ideas in its episode Striking Vipers, which features combatants Roxette and Lance in the virtual reality fighting game, played by best friends Danny Parker and Karl.
See all Black Mirror costumes…
---
Crowley & Aziraphale from Good Omens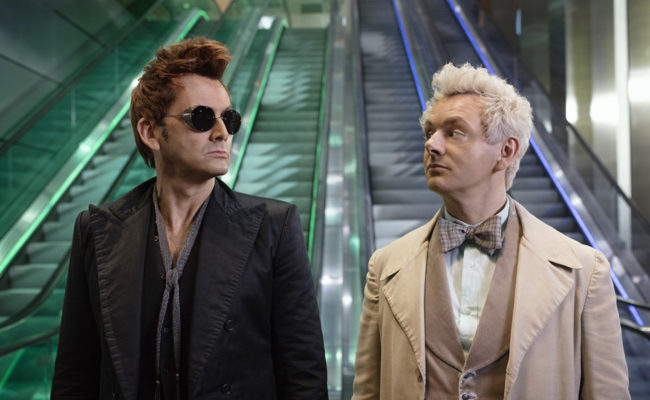 If your duo is the definition of "opposites attract", then consider dressing this Halloween as Crowley and Aziraphale from Good Omens. I mean one is a black demon and the other is a white angel for heaven's sake.
---
Still need more couples costume ideas? Check our articles from past Halloweens including 2018, 2017, 2016, 2015, 2014, and 2013!
There are no comments yet, add one below.
Stay connected. Don't miss out!
Get new costume guides in your inbox once a month.
And don't worry, we hate spam too! You can unsubscribe at any time.