Cosplay at New York Comic Con 2021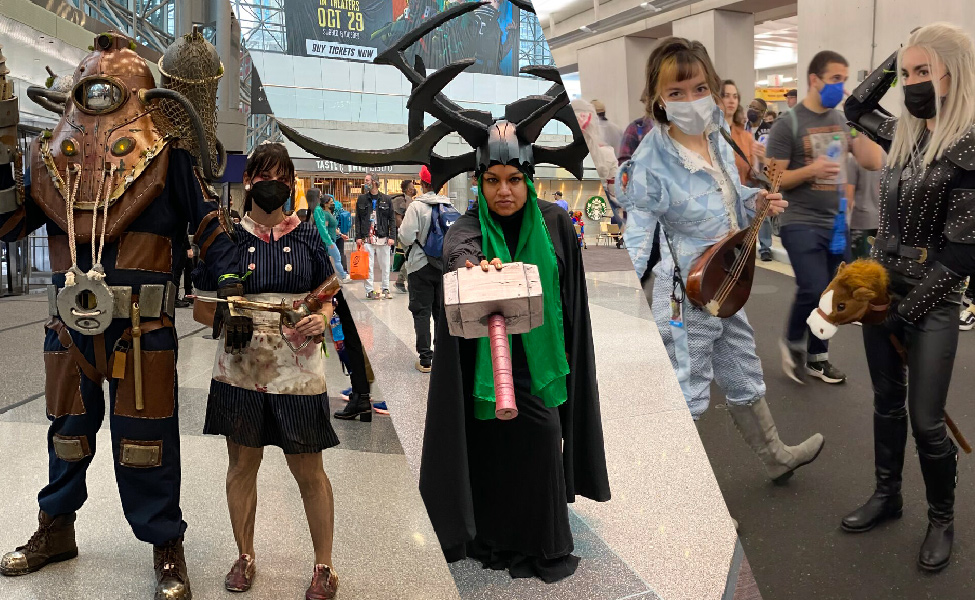 Finally, New York Comic Con returned to the Javits Center for 2021. Across the span of four days, attendees perused the show floor and artist alley, met their favorite celebrities, and sat in on exclusive panels.
The most popular fandom for cosplay was Marvel. Between Shang-Chi, WandaVision, and dozens of Loki variants, it was no contest. Although, anime really showed out as well. Funimation, an anime streaming service, had two separate booths, alongside Dragonball booth and Viz Media booth. The majority of anime cosplays represented Demon Slayer and My Hero Academia, likely due to their panels over the weekend.
While vaccinations and masks were required, please note that some cosplayers took off their masks for photographs.
Here are our some of our favorite cosplays from the convention. If you see yourself or someone you know, contact us!
---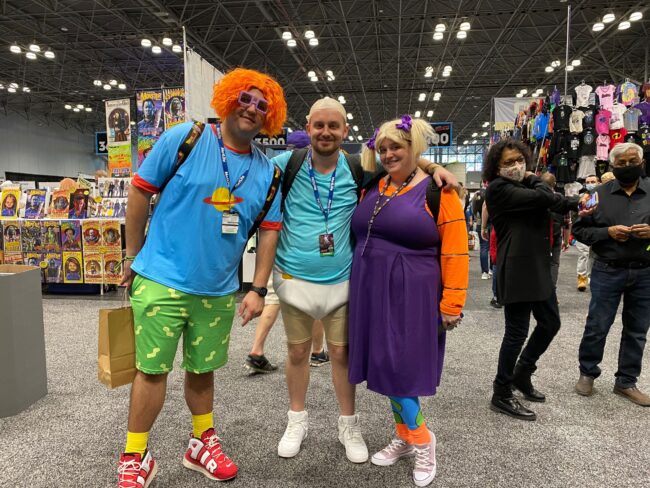 These cosplayers gave us Nickelodeon nostalgia as Chuckie, Tommy, and Angelica from Rugrats.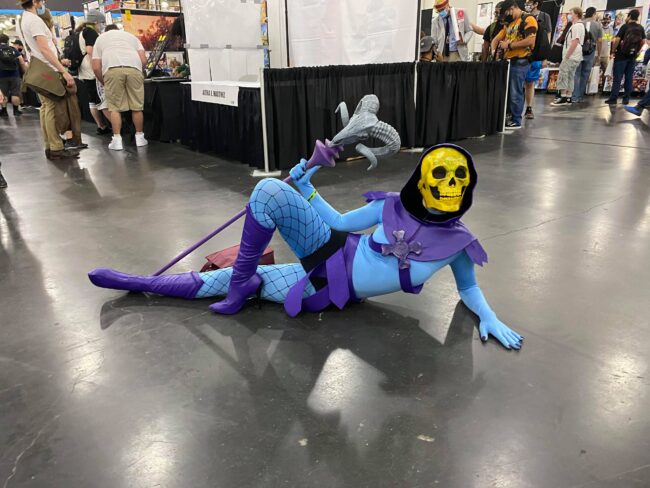 This Skeletor cosplayer struck a pose.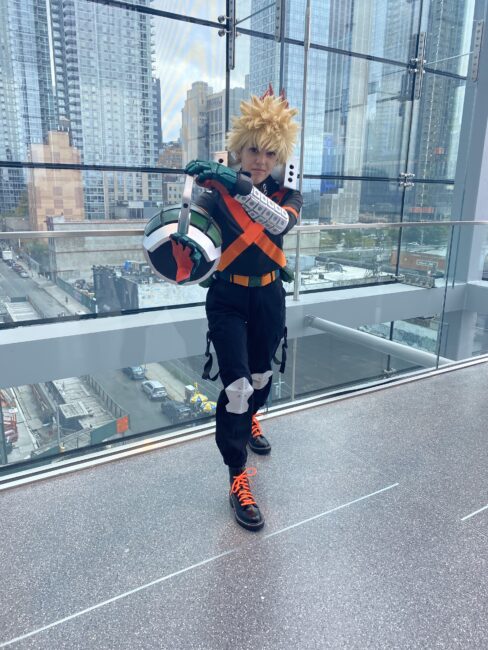 This cosplay was plus-ultra! Here is an attendee as Bakugo from My Hero Academia.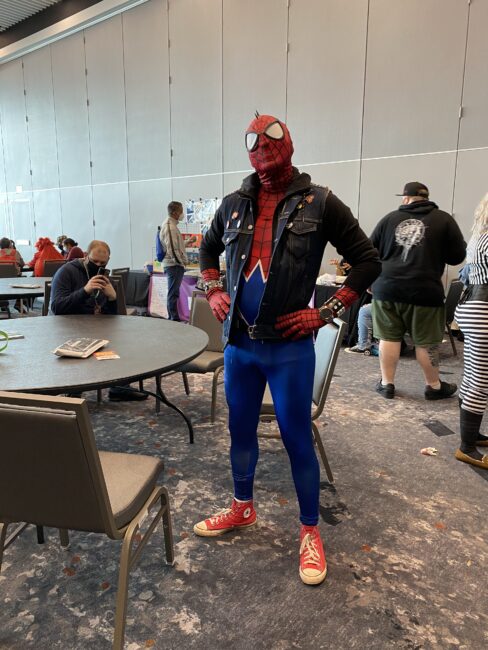 Here is a cosplayer's punk rock variation of your friendly neighborhood Spider-Man.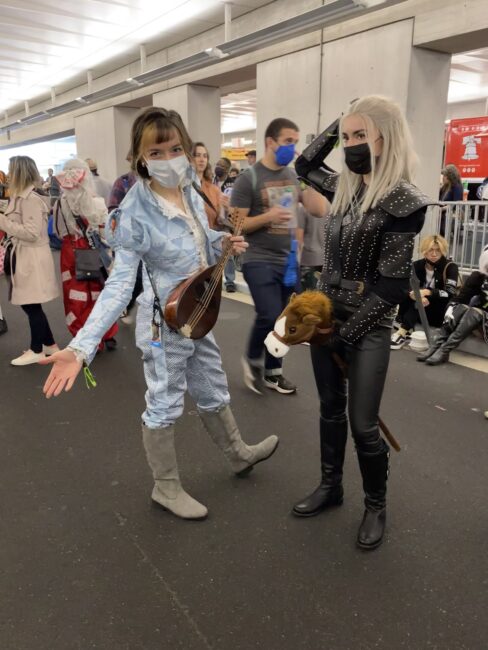 Toss a coin to these Witcher cosplays, featuring a Jaskier and Geralt. We thought the stick horse was a nice touch.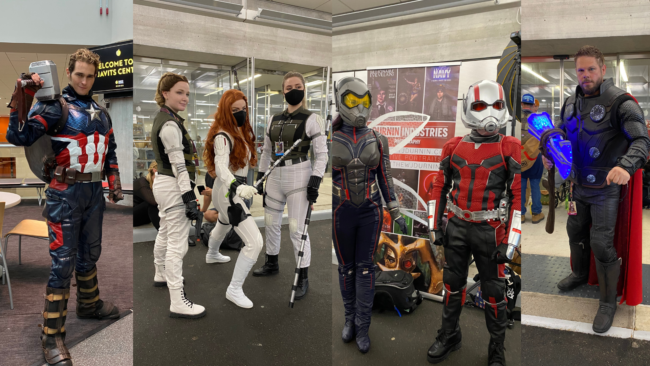 Avengers cosplayers — assemble. From left to right: Captain America, Natasha Romanoff and Yelena Belova, Ant-Man and the Wasp, and Thor.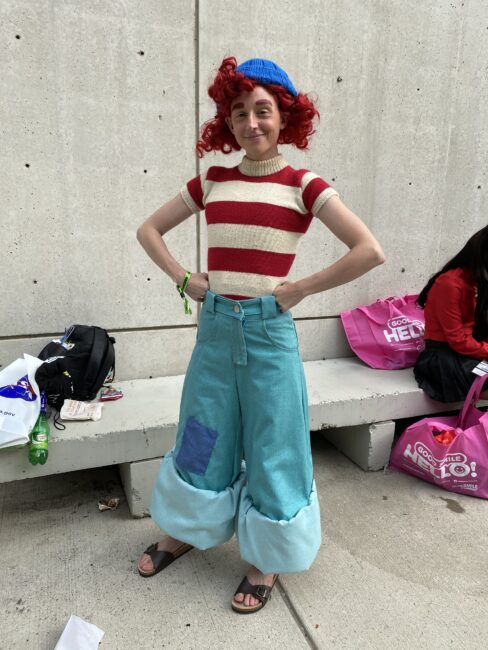 Santa mozzarella, it's Giulia from Disney Pixar's Luca!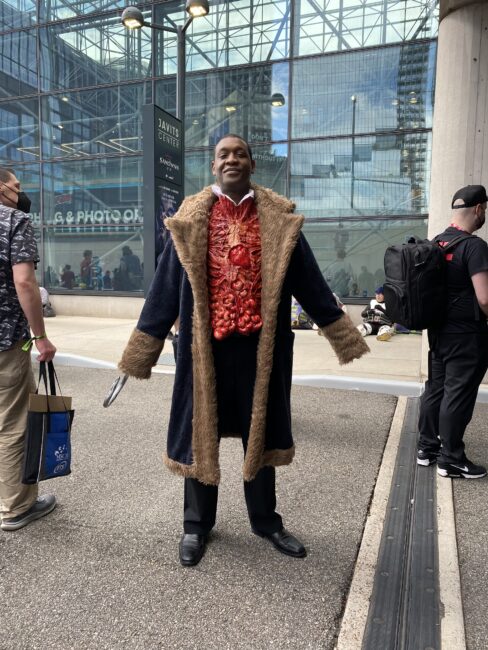 With Halloween approaching, horror cosplay was all the rage. This cosplayer makes a sickeningly sweet Candyman.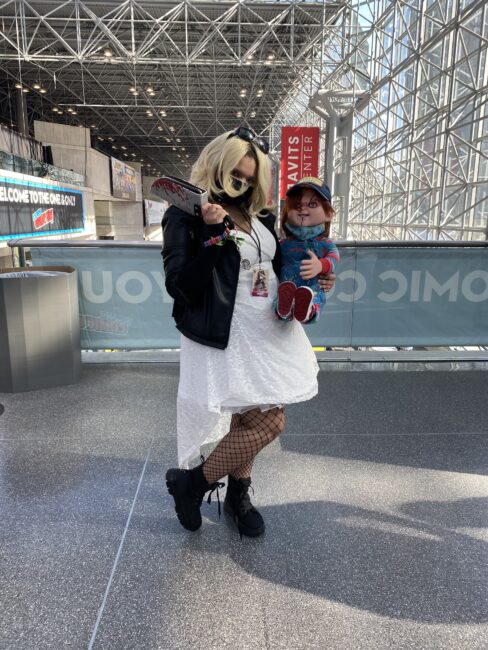 Wanna play? This Tiffany and her Chucky doll gave us chills. NYCC hosted a panel for the new Chucky series on Friday.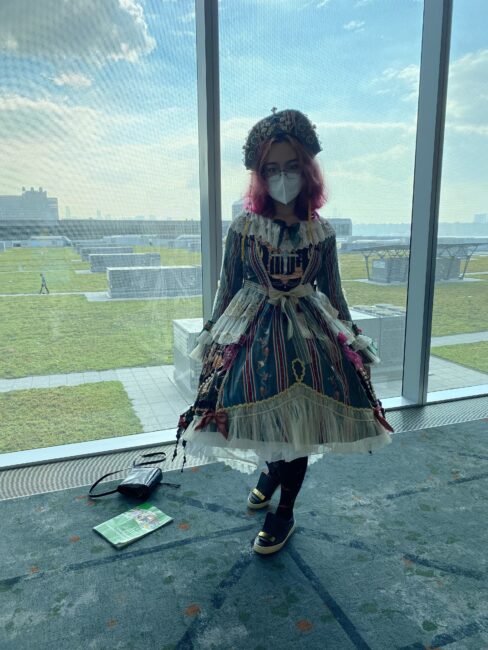 J-fashion are common at conventions as well. This attendee dons an adorable, ruffled Lolita dress.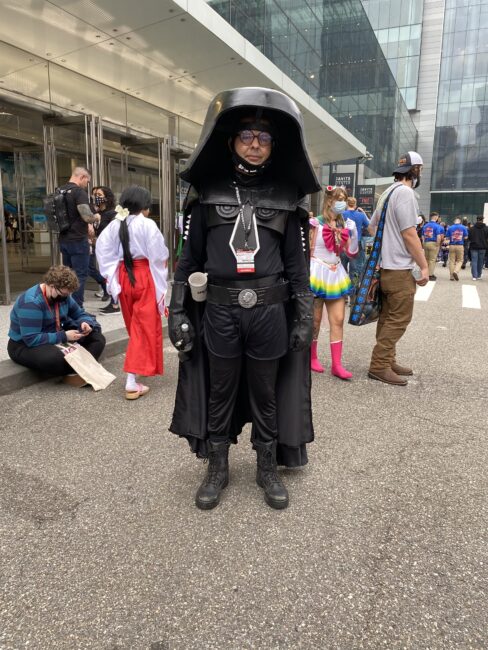 This cosplayer was a dead-ringer for Rick Moranis' portrayal of Dark Helmet from Spaceballs.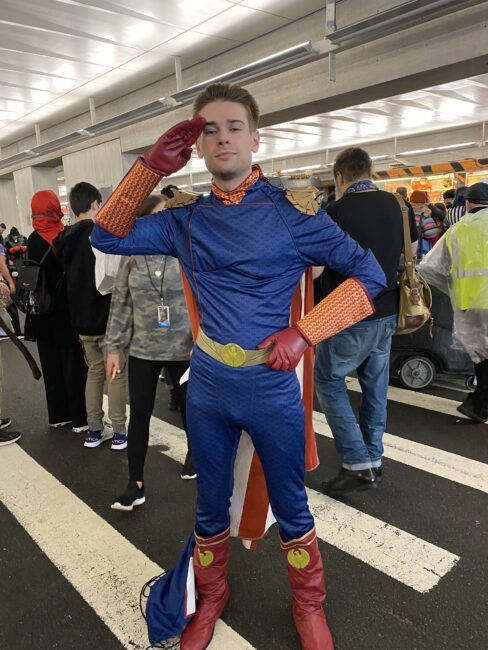 The cast of The Boys were guests at this NYCC, which inspired fans, such as this Homelander, to showcase their best "supes" cosplays.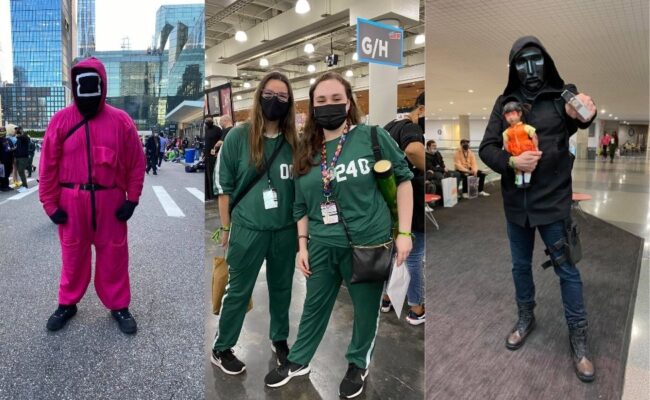 Squid Game has taken both Netflix and Comic Con by storm — we even saw people playing ddkaji in the outdoor tunnels! From left to right: A square masked game guard, players 067 and 240, and the Front Man with a creepy Red Light Green Light Doll in his grasp.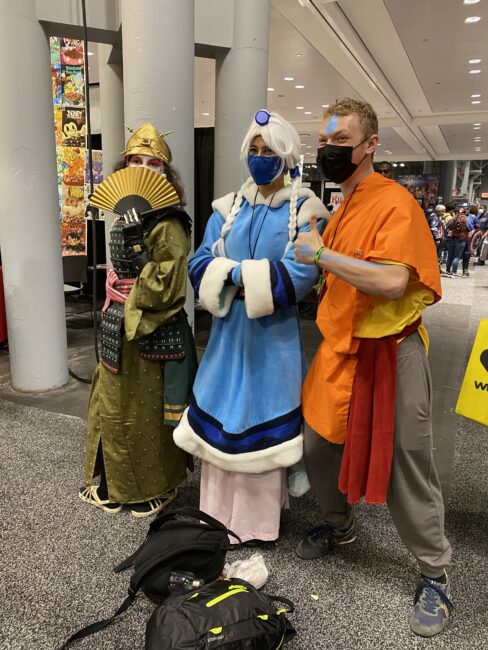 These attendees mastered the element of cosplay as Avatar Kyoshi, Princess Yue, and Aang. Dante Basco (voice of Zuko) and Janet Varney (voice of Korra) hosted a live version of their podcast, Avatar: Braving the Elements.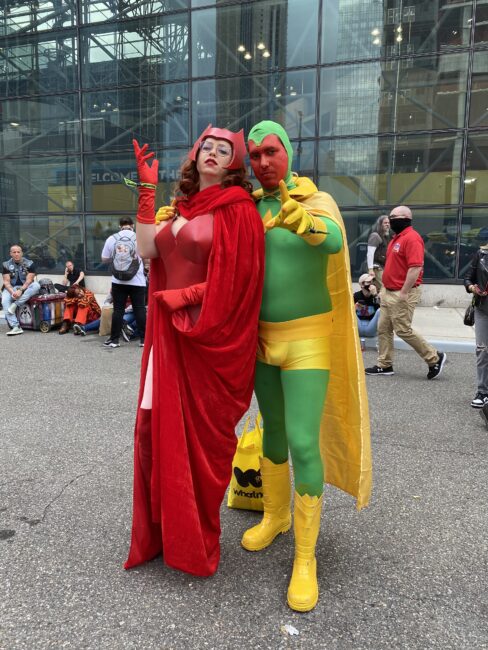 One of the most popular cosplays, especially for couples, was the Halloween versions of Wanda and Vision.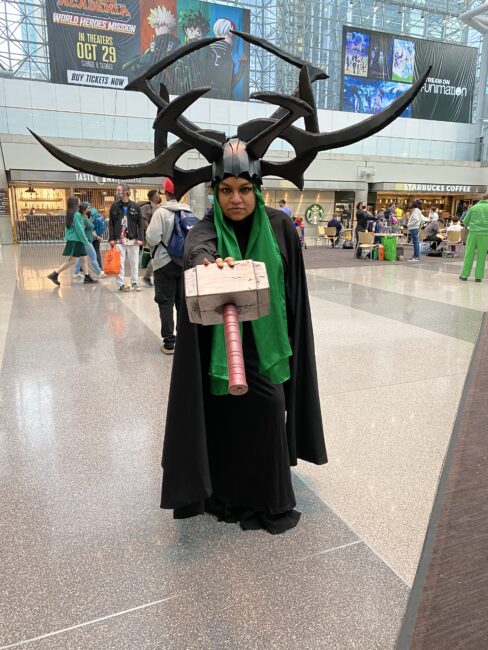 Check out this amazing Hela, complete with the intricate headpiece!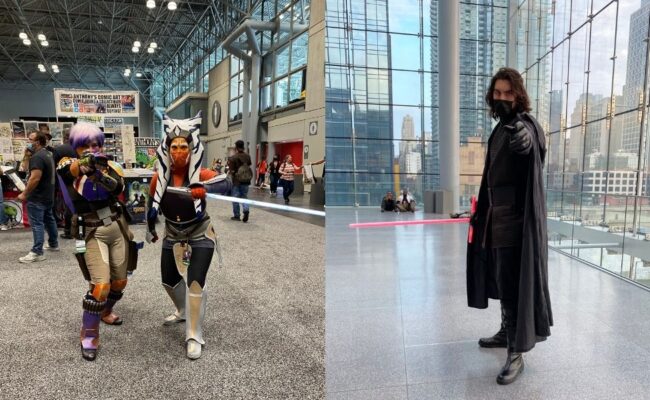 Star Wars is always a top fandom for cosplay at conventions. Some dressed as characters from the animated shows, such as this Sabine Wren and Ahsoka Tano, while others represented the movies, such as this Kylo Ren. Hayden Christensen (Anakin Skywalker himself!) did photo ops for fans.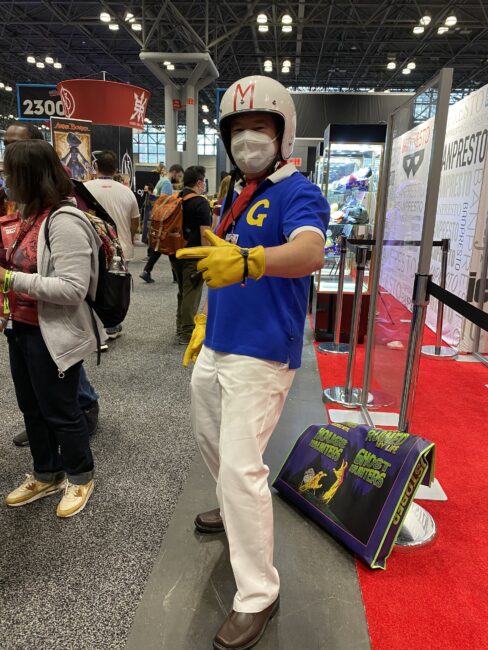 Here he comes, here comes this Speed Racer cosplay!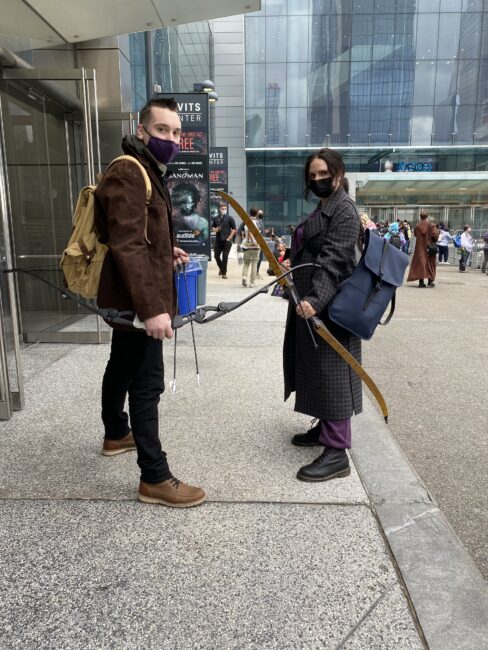 These cosplayers were right on target as Hawkeye and Kate Bishop from the upcoming Hawkeye series on Disney+.
These cosplayers rocked Big Daddy and Little Sister from the video game Bioshock.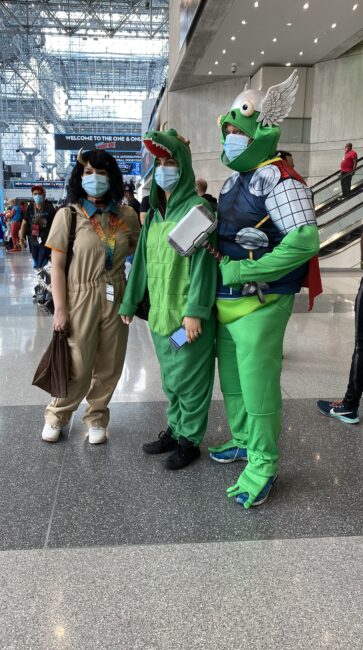 Someone call Mobius — we caught a TVA Loki, an Alligator Loki, and Frog Thor.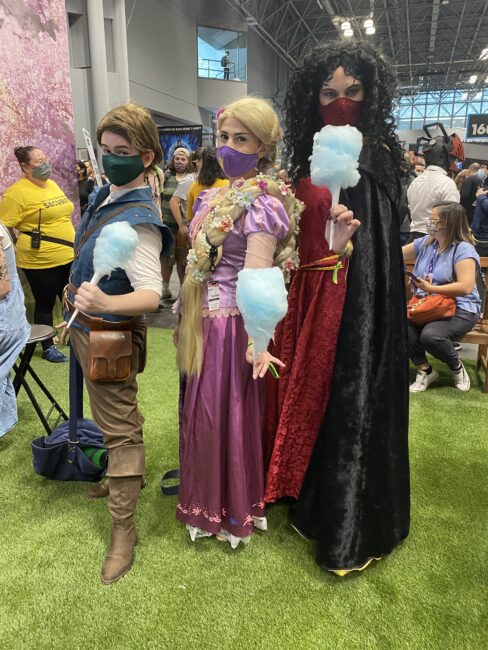 Disney cosplays are a classic, like this Flynn Rider, Rapunzel, and Mother Gothel.
The Demon Slayer craze definitely hit NYCC. Here is yours truly as Nezuko with Tanjiro and Zenitsu cosplayers.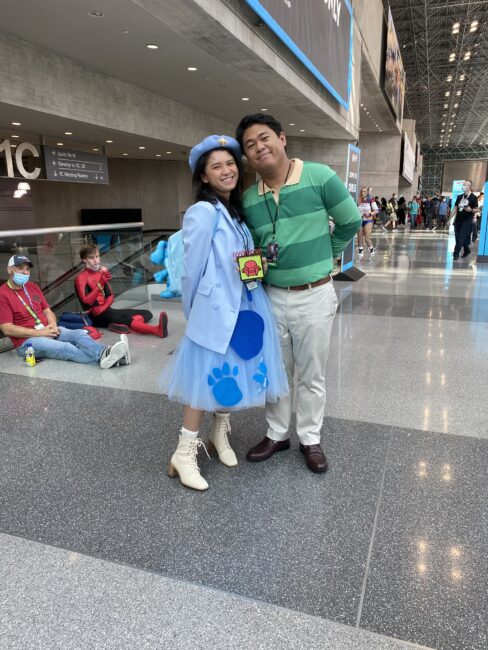 This Blue and Steve duo was adorable.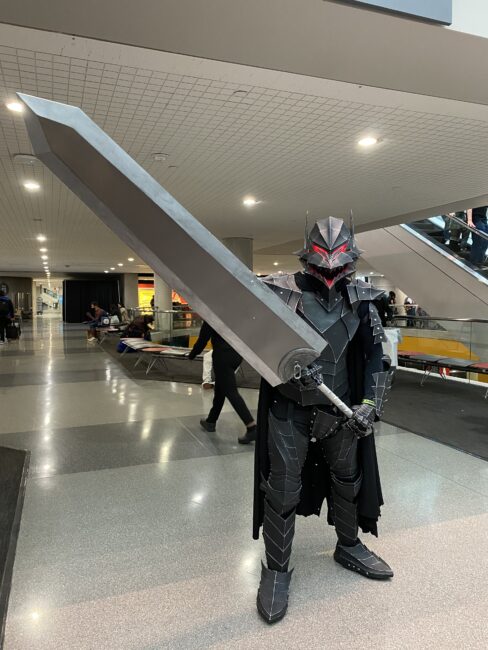 An incredible armor and weapon build made this cosplay stand out.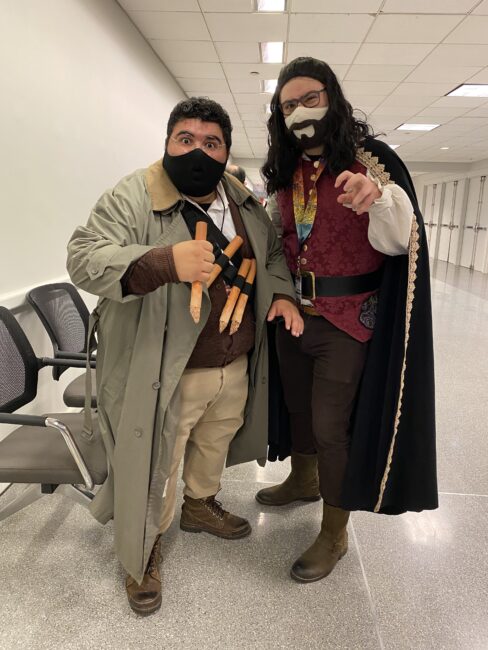 These Nandor and Guillermo cosplays were fang-tastic. The beard over the mask is genius. What We Do In The Shadows presented a panel on Sunday with the cast and crew.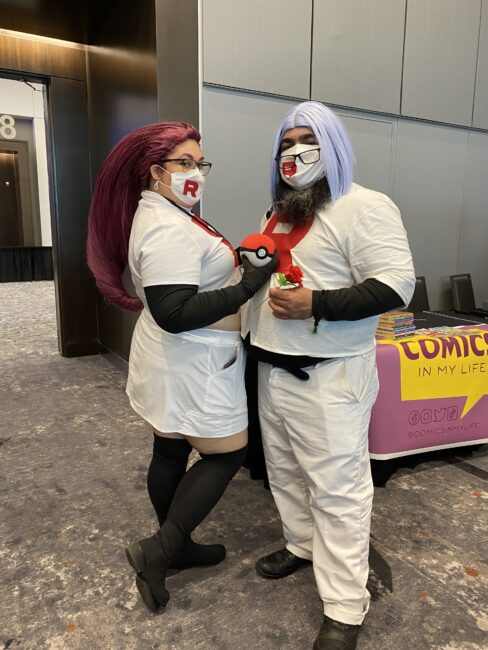 These Team Rocket cosplayers blasted off at the speed of light!
An impressive Ben Affleck Batman cosplay.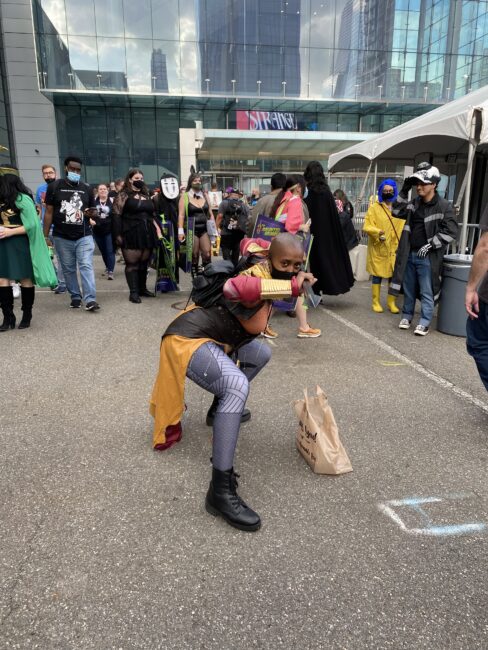 This Dora Milaje cosplayer crouched for battle, ready to protect T'Challa and the kingdom of Wakanda.
There are no comments yet, add one below.
Stay connected. Don't miss out!
Get new costume guides in your inbox once a month.
And don't worry, we hate spam too! You can unsubscribe at any time.