21 Group Costume Ideas for Halloween 2023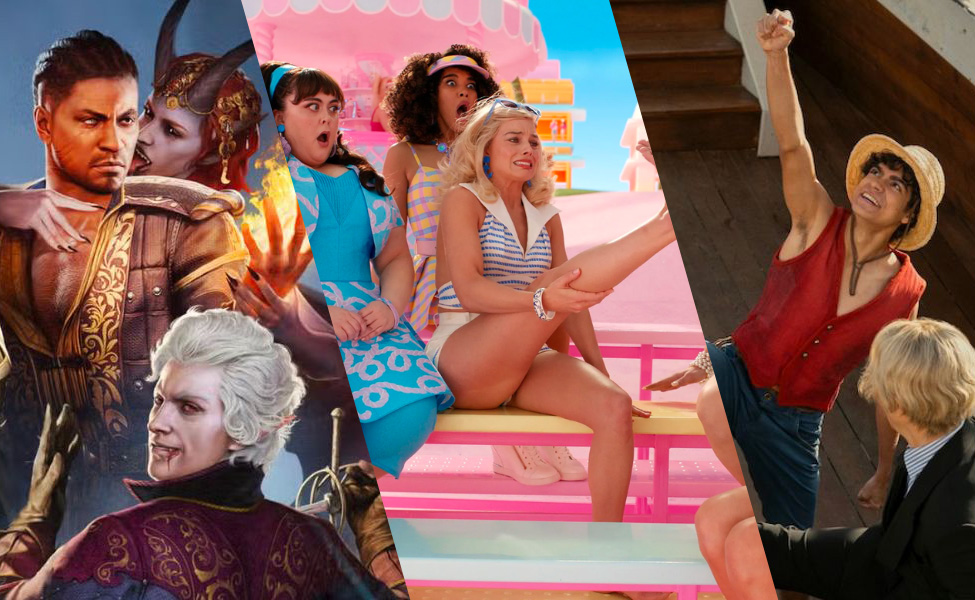 Halloween is fast approaching, and you're probably already asking the group chat about Halloween plans. But before you RSVP to any parties or binge watch any scary movies, you have to decide on your costumes! Fortunately, we've developed a list of 21 group costume ideas for Halloween – our biggest list to date! Divided into various categories, there's something for every group – families, co-workers, and of course, friend circles.
---
Movies
Take your Halloween costume inspiration straight out of the silver screen.
Barbie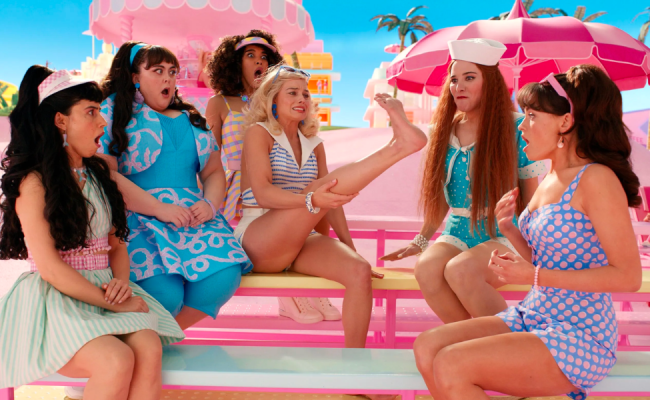 Dance Halloween night away! Greta Gerwig's Barbie was a delightful blend of comedy, camp, and commentary, and its IMAX release keeps the beach party going. Barbie is truly everywhere, from "Barbiecore" fashion to meme templates. So yes, while this will probably be the most popular group costume for the season, we say go for it. Dress in an outfit featured in the movie, or just wear pink! Don't forget to bring your Kens too.
---
Across the Spider-Verse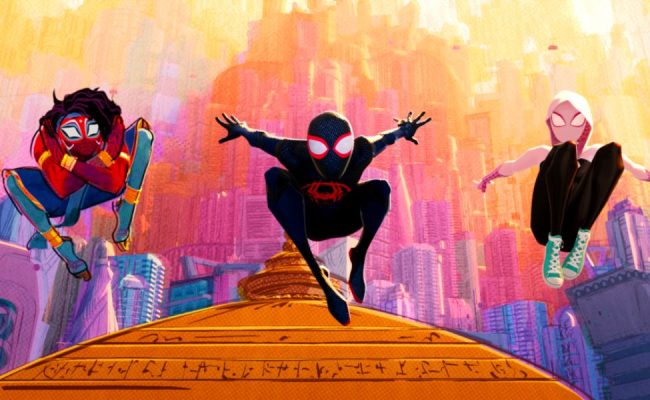 Leap across the Spider-Verse as Miles Morales, Gwen Stacy, and their new friends. With so many versions of friendly neighborhood Spider heroes, the possibilities are endless. Some notable introductions from Across the Spider-Verse include Miguel O'Hara (Spiderman 2099), Hobie Brown (Spider Punk), and Pavitr Prabhakar (Spiderman India). An option for new dads can be Peter B. Parker with your little one as Mayday in a baby chest carrier.
---
Guardians of the Galaxy Vol. 3
The third and final installment of Guardians of the Galaxy centers around Rocket Raccoon, the smartmouthed critter with a penchant for weapons and prosthetics. The story explores Rocket's origins and creator, the High Evolutionary, which the team journeys to battle against. The Guardians also makes for some great duo costumes: Starlord and Gamora for couples, Rocket and Groot for friends, and Nebula and Gamora (or Starlord and Mantis) for siblings.
---
Asteroid City
A mix of comedy, drama, romance, and a dash of science fiction, Asteroid City details a desert attraction and astronomy camp that was once the site of an asteroid landing. A retro feel plus pastel colors makes it a quintessential Wes Anderson film. Don an astronaut helmet as a city resident or opt to dress as a character. With an all-star cast of Scarlett Johansson, Maya Hawke, Margot Robbie, Tom Hanks, and Steve Carell, you can't go wrong.
---
They Cloned Tyrone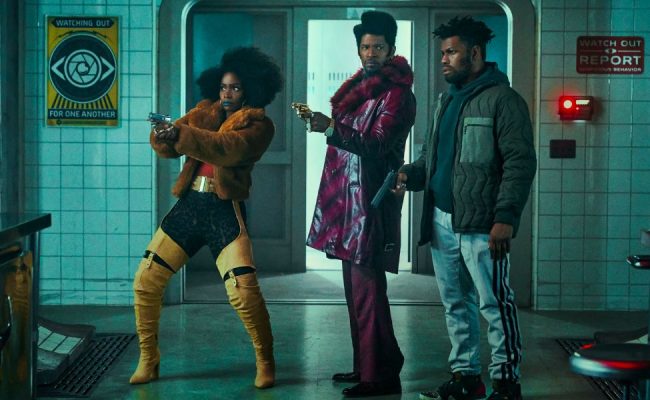 Put together John Boyega (Finn in Star Wars), Teyonnah Parris (Monica in WandaVision), and Jamie Foxx (Joe in Soul) and you get They Cloned Tyrone. Available on Netflix, the 2023 movie tracks the trio in uncovering a government cloning conspiracy. The outfits are particularly noteworthy, so start scouring for fur coats and pleather – or choose Tyrone's comfy fit of a hoodie and sweatpants.
---
TV Shows
A Halloween costume inspired by your favorite TV show is sure to be a hit.
Star Trek: Strange New Worlds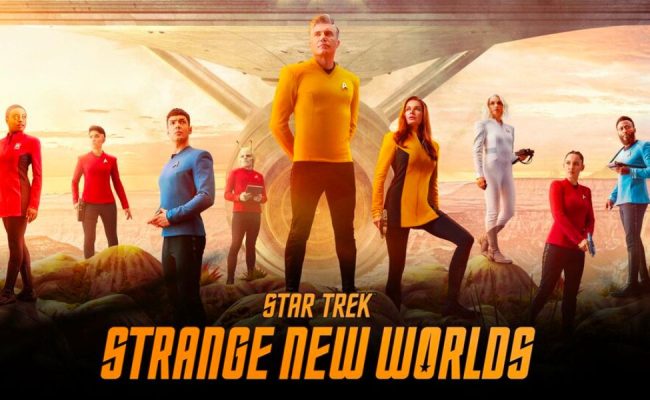 If you're looking for an easily recognizable Halloween costume, a Starfleet uniform from Star Trek will fit the bill. The latest iteration of the iconic science fiction series is Strange New Worlds, which charts Captain Pike and his adventures on the U.S.S Enterprise. Original series fans will see notable crewmates, such as Spock and Uhura, return alongside new characters. Plus the other TV series and movies, there's a galaxy of possibilities.
---
House of the Dragon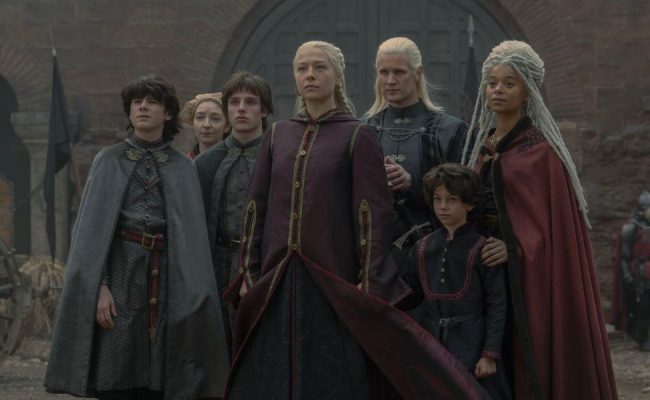 Travel back 200 years before Daenerys and Jon Snow in House of the Dragon. The prequel to Game of Thrones tells the story of the Targaryen civil war as the children vie for control of the Iron Throne. You can dress as a particular character, though any gray, medieval garb and light blonde wig will do.
---
Daisy Jones and the Six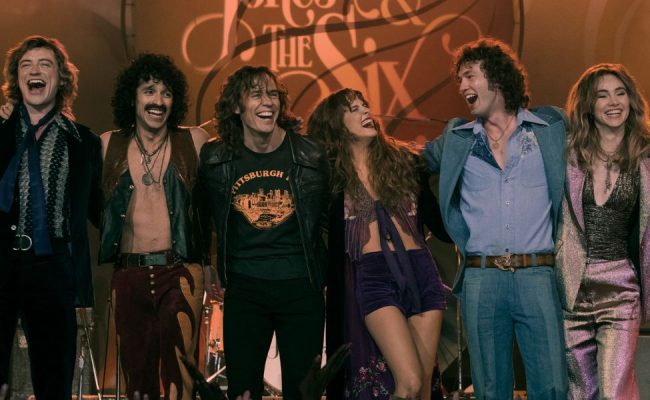 Based on the novel by Taylor Jenkins Reid, the Prime Video miniseries, Daisy Jones and the Six, highlights the rise and fall of a fictional 1970s rock band in Los Angeles. Told through documentary style interviews, concert footage, and recording sessions, the story explores why the band split at the height of their success. Break out your vintage best with leather jackets, wide-leg jeans, fringe vests, and cowboy boots.
---
Succession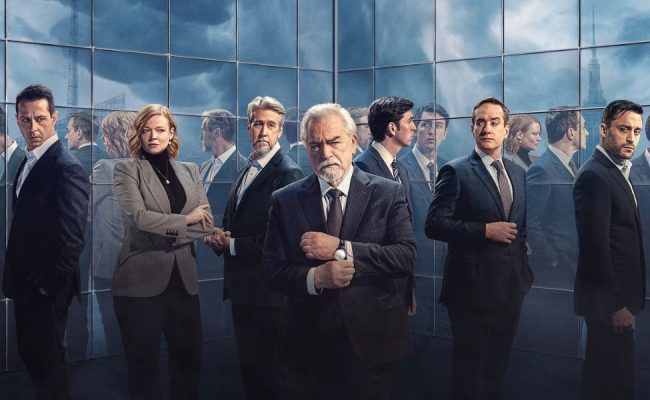 If you were on Twitter this year, you'll remember all the buzz around Apple TV's Succession. The primary characters make up the Roy family who own the global media and entertainment conglomerate, Waystar RoyCo. Alongside the uncertainty of the patriarch's health, the infighting for company control among family members drives the main drama. Embrace your inner girlboss as Shiv Roy, or steal Kendall Roy's look with a pair of headphones and sunglasses. Add some business formal wear and you're set.
---
Horror
It's not Halloween without horror! 
Killer Klowns from Outer Space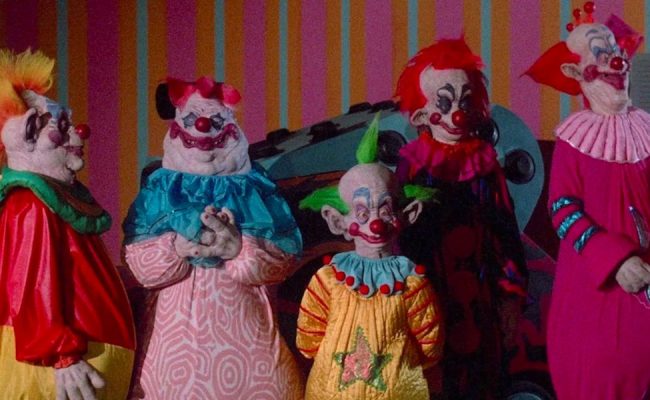 Spirit Halloween turned 2023 into 1988 with Killer Klowns from Outer Space with new costumes, life-size animatronics, plus a legit popcorn gun! This movie is a campy horror classic, great for a group of friends who want silly, yet scary Halloween costumes.
---
Scream VI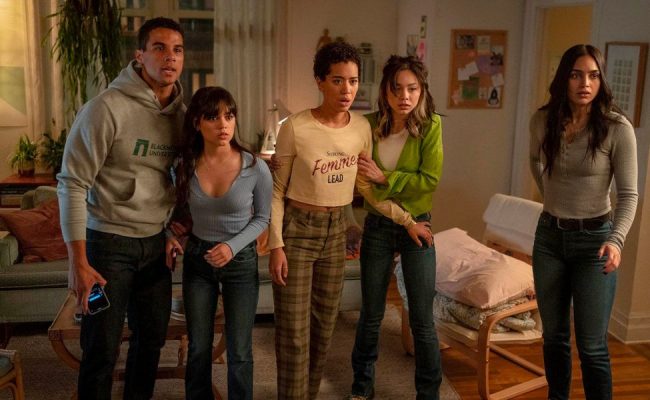 What's your favorite scary movie? Ghostface returns in Scream VI, set in New York City and featuring Jenna Ortega (Wednesday) as final girl Tara Carpenter. While the masked, knife-wielding killer is an iconic costume, you can easily find items in your closet for the victims – ahem, other characters.
---
Video Games
Put down your controller and check out some ideas based around video games.
Super Mario Bros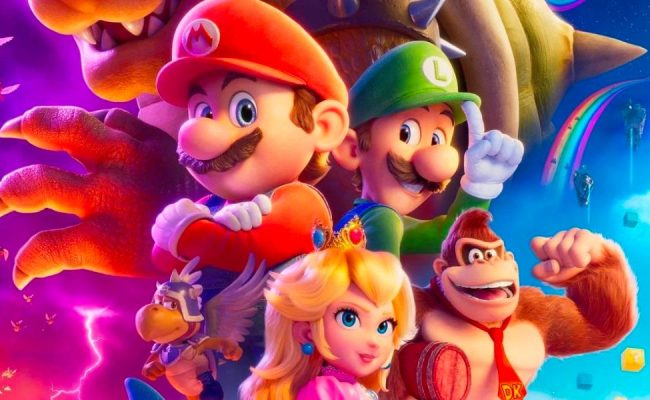 Not only is Nintendo's Super Mario a classic idea nearly every year – the 2023 movie brought back all the nostalgia. The actual costumes are relatively easy too. And if you're attending a Halloween party, "Peaches" is a must for the playlist.
---
Baldur's Gate 3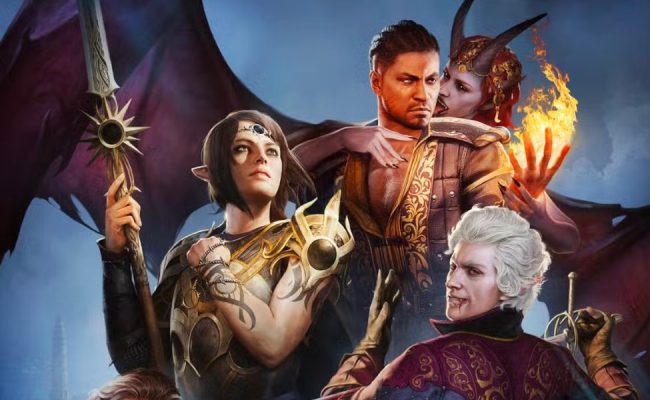 Embark on the fantasy adventure of Baldur's Gate 3 this Halloween. You can go as the handsome, alluring Astarion, or the violent, compassionate Karlach. Or for a more original take, you can dress as your own character from the game. Think armor, gauntlets, elf ears, fake horns, and swords.
---
Music
Your Spotify playlist isn't just for work or gym – your favorite artist could inspire your next Halloween costume!
Taylor Swift Eras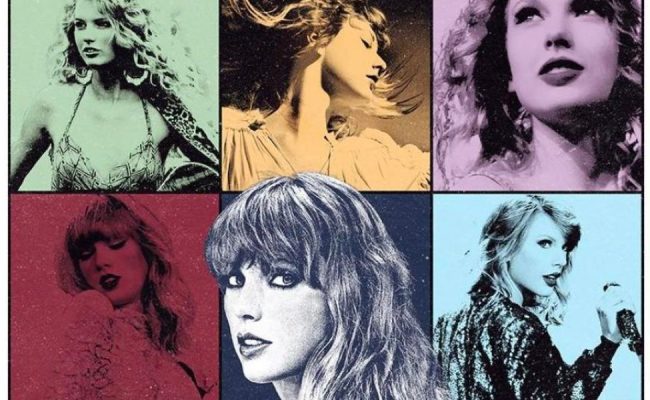 Swifties, it's your time to shine on Halloween. Her record-breaking Eras tour, plus this year's release of 1989 (Taylor's Version), has put Taylor Swift in the spotlight. Assemble a group of your closest girlfriends and dress as each era of Taylor, from Fearless to Folklore! You'll need several blonde wigs and tubes of red lipstick.
---
*NSYNC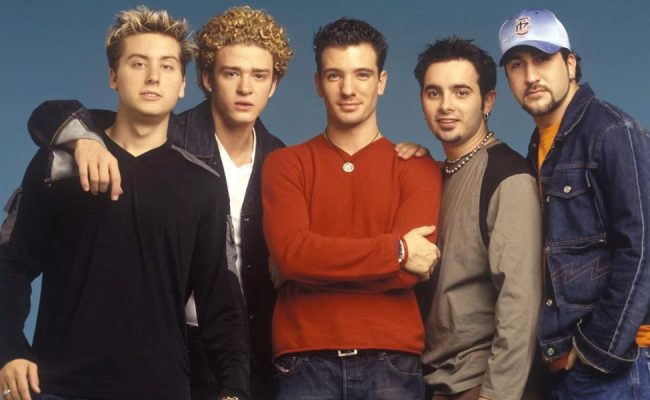 Don't say bye-bye-bye to this costume idea. After 20 years, *NSync reunited at the VMAs, appeared on Hot Ones, and are in the studio to release a brand new song called "Better Place." A group of five can dress as each member, or you can choose to recreate a specific album cover. Our pick is No Strings Attached  – the iconic poses make for a perfect photo op!
---
Beyonce Renaissance World Tour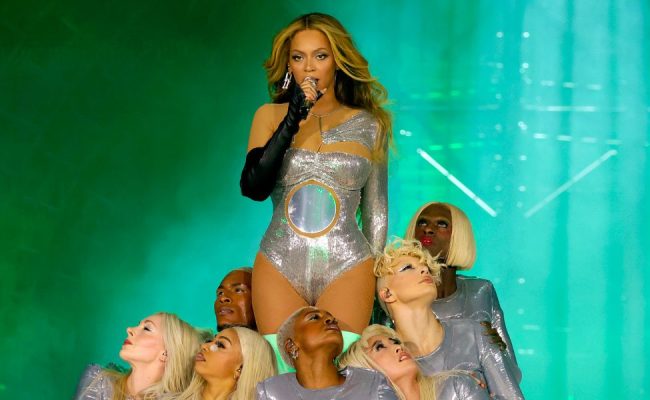 In the words of "Alien Superstar," Beyonce is forever that girl, currently on a global tour to promote her seventh studio album, Renaissance. It is her highest selling tour to date. In honor of Virgo season, Beyonce asked fans to wear silver to her shows. You probably already own something silver in your closet. Don't forget to accessorize with silver jewelry, silver eyeshadow, silver gloves – the variety of looks are endless. Or you can take direct inspiration from Queen Bey and try to replicate one of the tour looks.
---
Olivia Rodrigo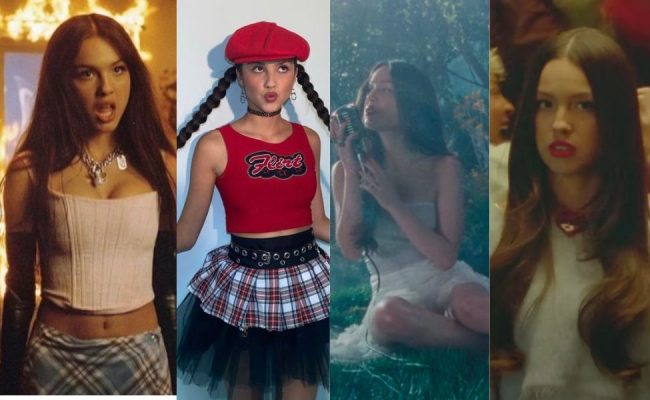 Following the recent release of her sophomore album, GUTS, Olivia Rodrigo is dominating the pop charts. Her single, Vampire, continues to reign in the number one spot for 11 weeks. Fashionwise, the breakout pop star blends Gen Z fashion with girly grunge. Grab a group of friends and dress in different looks from her music videos. Check out our guides for Sour, Vampire, Good 4 U, and Bad Idea Right?
---
Anime
Whether you prefer sub or dub, there's plenty of anime to dress up from!
One Piece (Live Action)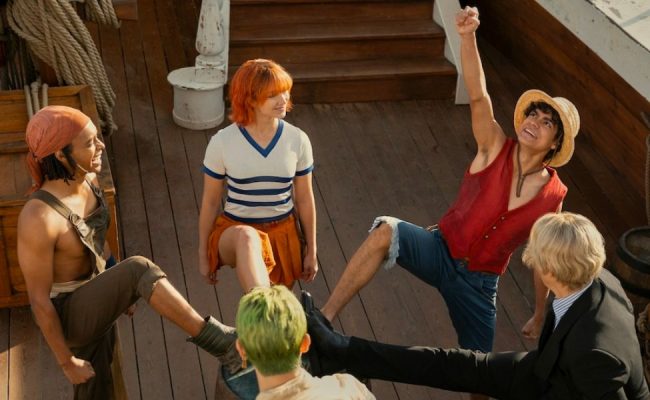 After questionable attempts at live-action anime adaptations (dare we mention Death Note?), Netflix struck gold with One Piece. Its plot follows the adventures of the Straw Hat Pirates, captained by Monkey D. Luffy – fantastically brought to life by Iñacki Godoy. The other pirates include Nani (Emily Rudd), Usopp (Jacob Romero Gibson), Zoro (Mackenyu), and Sanji (Taz Skylar). You can rock the live action outfits, or stick to the anime.
---
Demon Slayer Swordsmith Village Arc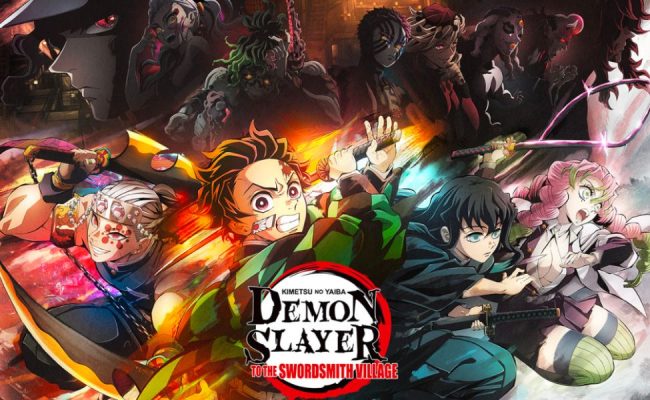 After the movie release of the Entertainment District finale,  Demon Slayer: Kimetsu no Yaiba also showcased the first episode of the next season, Swordsmith Village. Sibling duo Tanjiro and Nezuko team up with the Mist Hashira, Muichiro, and the Love Hashira, Mitsuri, to defeat two more upper rank demons. For larger groups, dress as Genya, Kotetsu, or the masked Swordsmiths. Don't forget past characters such as Zenitsu, Inosuke, or even the other Hashiras.
---
Chainsaw Man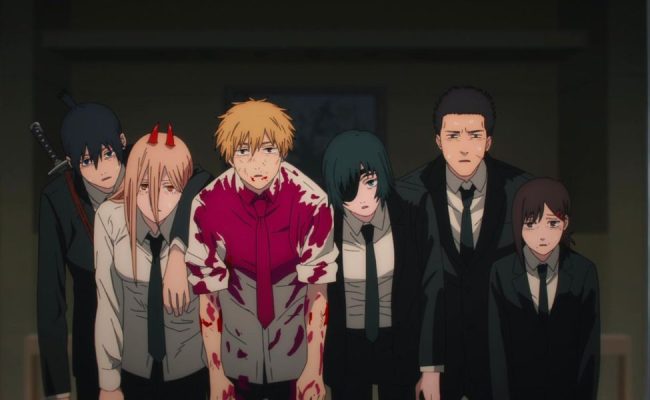 As stated in our 2023 cosplay predictions, Chainsaw Man revved up the anime scene. From a 97% rating on Rotten Tomatoes to giant meetups at anime conventions, it was certainly one of the most popular animes of the year. The Devil Hunter uniform is simple – a white dress shirt, black dress pants, and a black tie. Some characters also wear a black suit jacket. You probably already have the costume hanging up in your closet! Then you can get wigs, accessories, and props depending on who you want to dress as.
---
Jujutsu Kaisen Season 2
With its second season streaming on CrunchyRoll, plus a HUGE plot twist in the manga, Jujutsu Kaisen remains one of the most popular manga of modern times. The story follows Yuji Itadori, a high school student who joins a secret organization of Jujutsu Sorcerers to eliminate a powerful curse known as Sukuna. Yet when Yuji swallows a rotten finger talisman, he becomes Sukuna's host. Like Chainsaw Man, the uniforms are pretty standard with navy blue jackets and bottoms.
---
Craving more group costume ideas for Halloween? Read all of our lists of group costume round-ups from past years! And our couples costume ideas for Halloween 2023!
There are no comments yet, add one below.
Stay connected. Don't miss out!
Get new costume guides in your inbox once a month.
And don't worry, we hate spam too! You can unsubscribe at any time.