13 Couples/Duo Costumes Ideas for Halloween 2023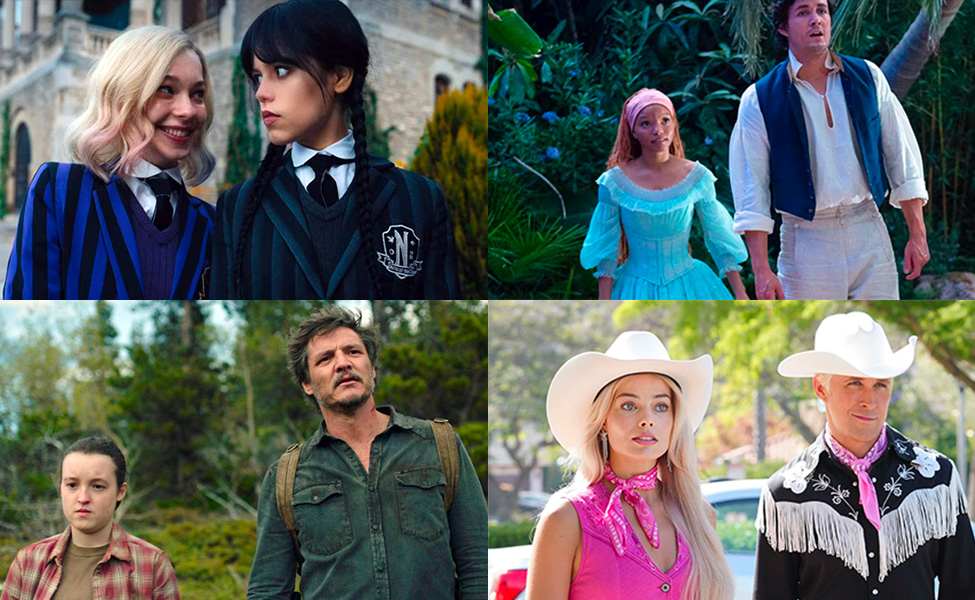 Much like a Ken needs her Barbie, some costumes are just better with a counterpart. But Halloween couples costumes don't have to be basic – it's all about the two of you having fun with tricks and treats. Check out 13 creative, yet relevant ideas for couples this Halloween. (This list isn't just for romantic couples either. For non-romantic pairings, feel free to ask a friend or family member to be your plus one!)
---
Barbie and Ken (Barbie)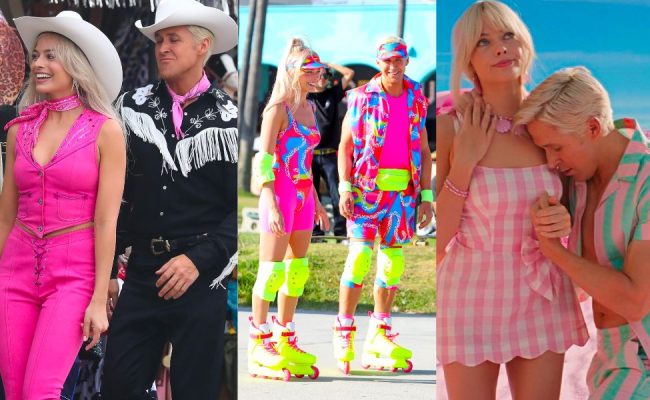 Calling it now, Barbie and Ken will be 2023's most popular couples costume for Halloween. It's a must for a Barbie to accessorize with her Ken! From the classic gingham and stripes of the Barbieland beach to the neon outfits rollerblading in LA, there's plenty of movie outfits to pick from.
---
Joel and Ellie  (The Last of Us)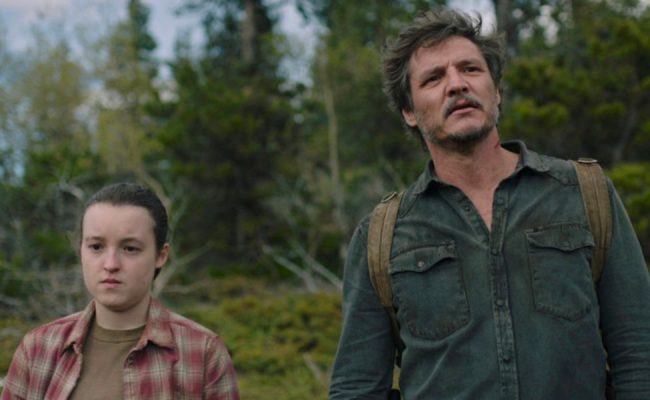 Pedro Pascal and Bella Ramsey did a spectacular job bringing Joel and Ellie from The Last of Us to HBO Max. This is a great idea for a father-daughter Halloween costume. Joel has a rugged sense of style, primarily donning a corduroy jackets and denim button ups. Ellie prefers a tomboy look with flannels, crew-neck tees, and zip up hoodies. Don't forget your backpacks and flashlights – you never know where the Cordyceps zombies are lurking.
---
Ariel and Eric (The Little Mermaid)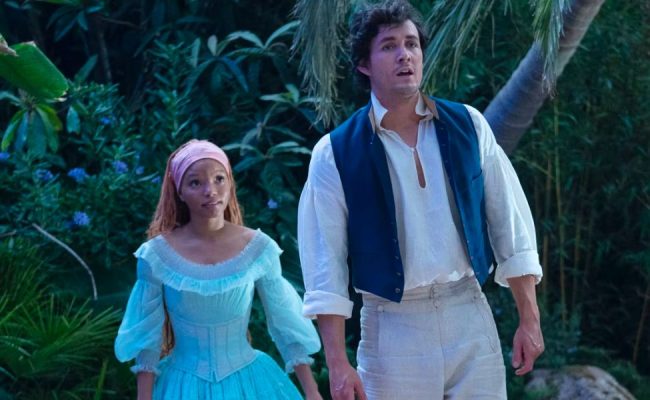 Be part of your world this Halloween with the 2023 live-action The Little Mermaid. Halle Berry delights as Ariel, and Jonah Hauer-King gives us a grander take on Prince Eric. Ariel's land outfit is easiest, but you can also dress up as her mermaid form (though swap some sparkly green leggings for an actual tail). And be sure to watch out for Vanessa, who's secretly the evil sea witch Ursula.
---
Louis and Lestat (Interview with the Vampire)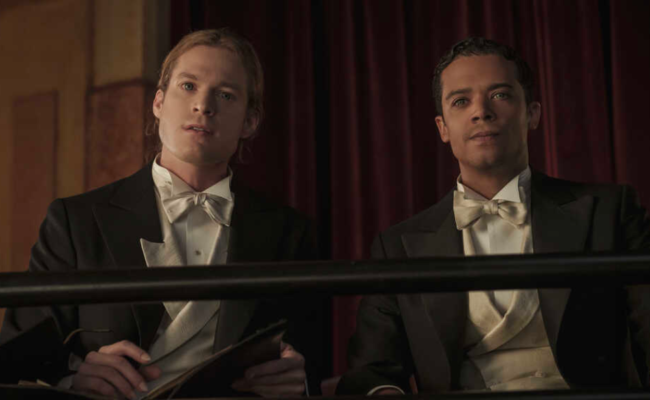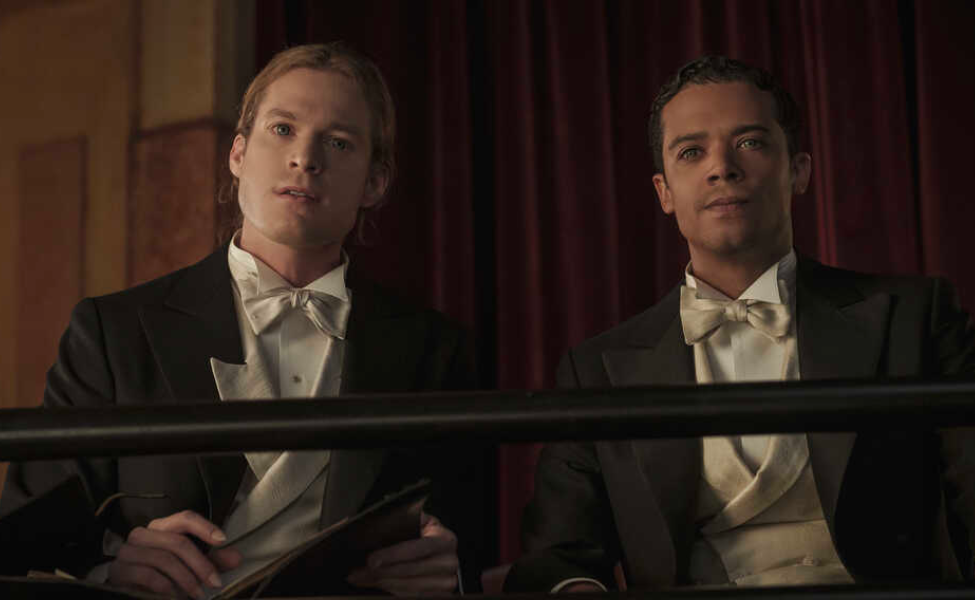 Love is immortal in AMC's Interview with the Vampire, depicting an upfront romantic relationship between the two vampires of Anne Rice's iconic novel. Louis de Pointe and Lestat de Lioncourt are quite charming in matching outfits, from French formal wear to dapper 40s era suits. Contact lenses and fangs can add a terrifying touch.
---
Ember and Wade (Elemental)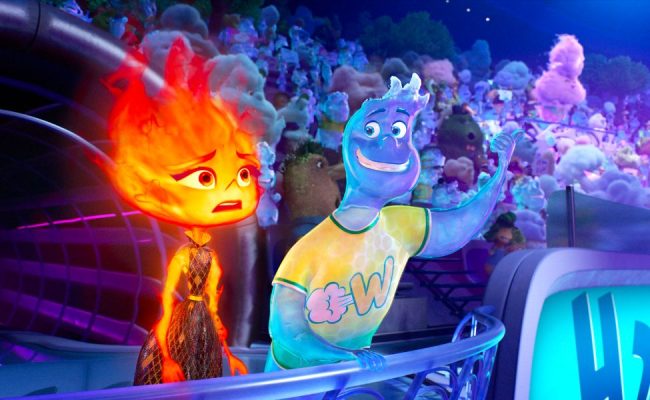 Pixar's Elemental introduces Ember, a headstrong Fire resident with a quick wit, and Wade, a fun Water resident who goes with the flow. Their friendship challenges their beliefs about each other and the world they live in.
---
Alex and Henry (Red, White, and Royal Blue)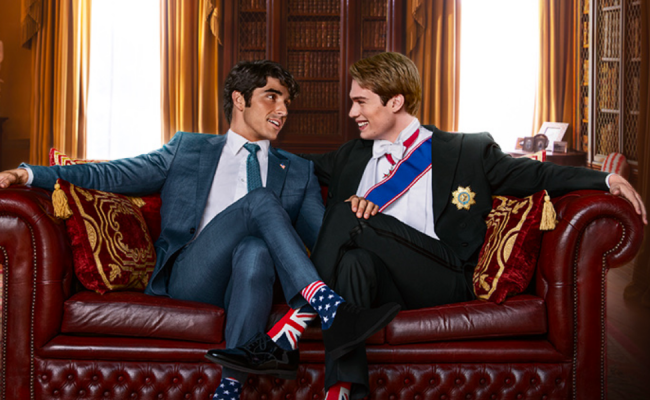 Adapted from the YA novel by Casey McQuiston, the Prime Video movie recounts quite the transatlantic love story. When Alex Claremont-Diaz, the first son of the U.S president, falls for Prince Henry of Britain's royal family, they must keep their relationship secret due to their statuses. This promo look is quite easy to replicate with suits plus American flag and Union Jack socks.
---
Mario and Princess Peach (Super Mario Bros)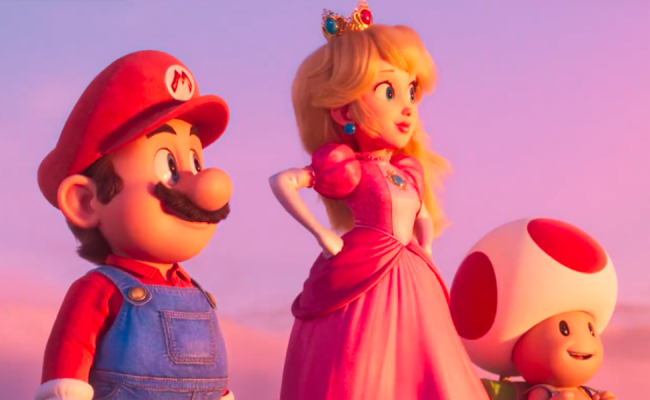 Mario and Princess Peach is a classic Halloween costume for couples. With the massive success of 2023 movie, many couples will break out the overalls and jeweled crown (or pink motorcycle helmet). If you're a mom and dad, you can even dress your little one as Toad.
---
Mario and Luigi (Super Mario Bros)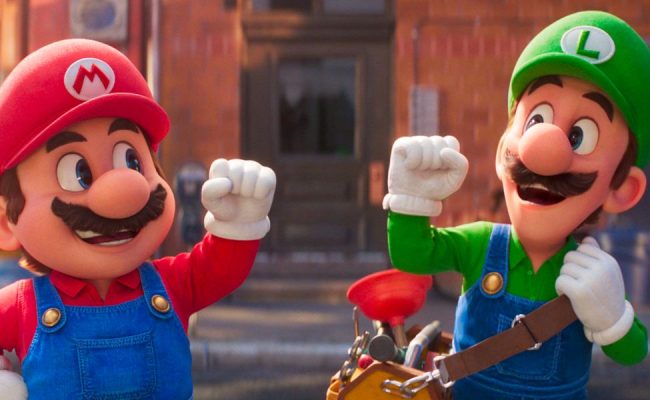 Another idea from Super Mario Bros is obviously Mario and Luigi. Or if you're more on the mischievous side, you and a friend can dress as Wario and Waluigi. These are even simpler costumes – the outfits consist of simple red and green button downs, blue overalls, and a pair of white gloves. You can easily find the matching hats at a costume store or online. Mustaches optional.
---
Wednesday and Enid (Wednesday)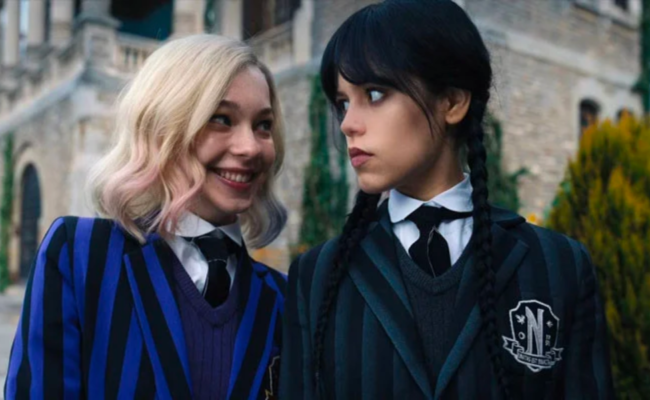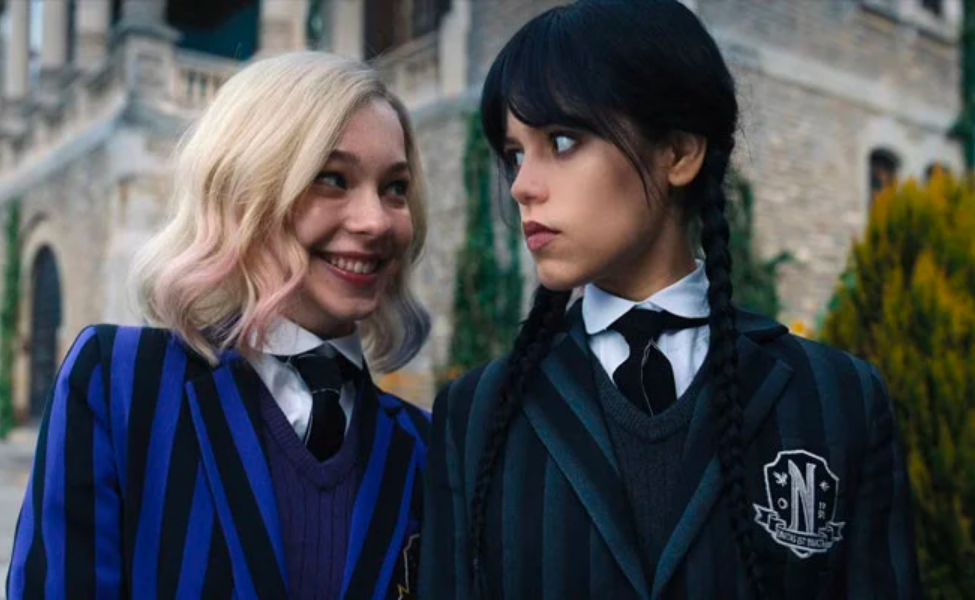 Forget the love triangle – Enid and Wednesday were the true heroes of Wednesday. While the two are complete opposites, they realize their differences are what makes their friendship work. Dress for botanical sciences class in Nevermore Academy uniforms – Enid's is dark blue, and Wednesday's is of course black. Or you can opt for casual looks. For Enid, dress in pastels and hearts with rainbow nails. For Wednesday, you can't go wrong with black.
---
Carmy and Sydney (The Bear)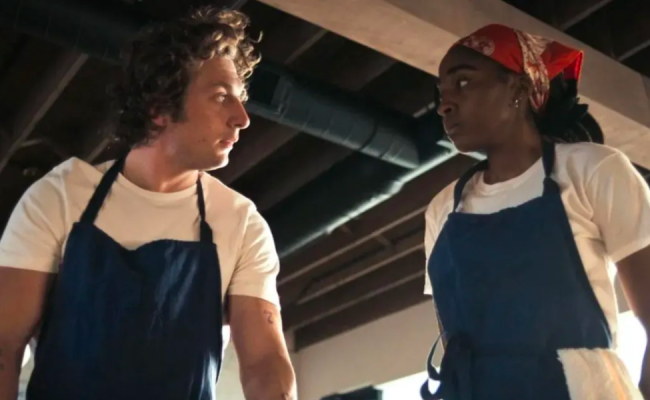 While not a romantic couple, Carmy and Sydney from Hulu's The Bear definitely have chemistry. Not to mention their outfits are incredibly simple, consisting of only two items: a white crewneck t-shirt and a navy blue apron. Sydney also dons a red bandana and small hoop earrings.
---
Aziraphale and Crowley (Good Omens 2)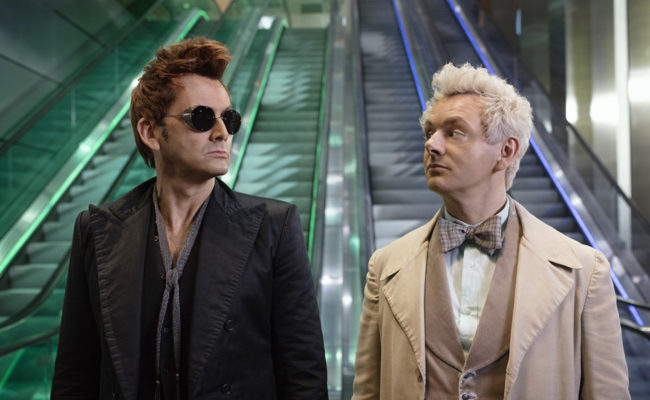 Forget plain old angel and devil – Aziraphale and Crowley have returned with Good Omens 2, now streaming on Prime Video. Similar to Enid and Wednesday, this is a great costume choice for a partner/friend who's your total opposite. If you want to get more creative, you can cite the different historical looks this ineffable pair has worn over the centuries.
---
Denji and Power (Chainsaw Man)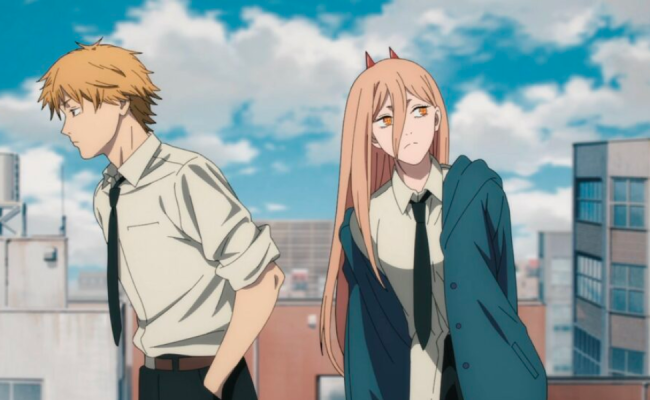 Do you and your partner often goof around and get into trouble? Or are you both anime fans? If the answer is yes, Denji and Power is a perfect idea for your couples Halloween costume. While they're not romantically affiliated, they're certainly an unforgettable duo (much to the annoyance of Aki.) Since Chainsaw Man was so popular this year, it's also featured as an idea in our article for 2023 group costumes for Halloween!
---
Ed and Dexter (Good Burger)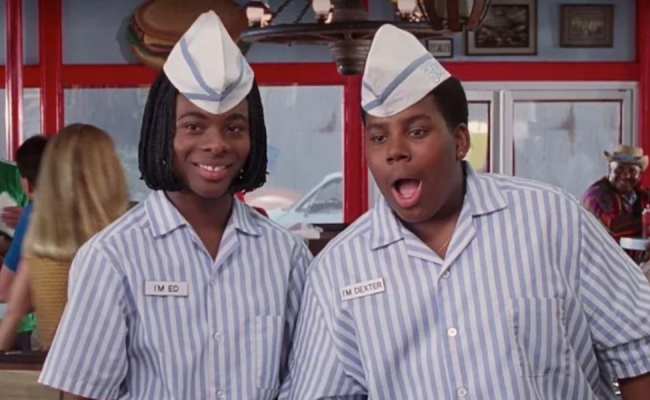 Premiering in November 2023, Kenan and Kel will return as Dexter and Ed for Good Burger 2, a sequel to the classic Nickelodeon movie. While little has been revealed about the plot, there is one thing the public knows – the Burger Mobile has been rebuilt and will be back on the road! Read our costume guide here to dress as a Good Burger employee.
---
Craving more couples costume ideas for Halloween? Read all of our lists of couples costume round-ups from past years! And don't miss our group costume ideas for this Halloween as well.
There are no comments yet, add one below.
Stay connected. Don't miss out!
Get new costume guides in your inbox once a month.
And don't worry, we hate spam too! You can unsubscribe at any time.