Groot and Rocket Raccoon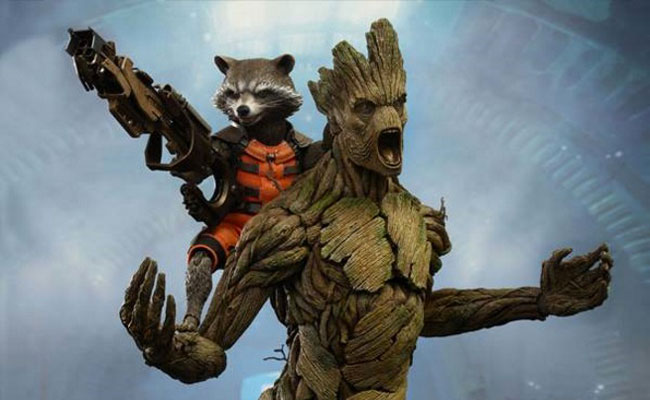 In Guardians of the Galaxy, Groot (voiced by Vin Diesel) is a tree-like humanoid who teams up with Rocket (voiced by Bradley Cooper), a genetically engineered mercenary raccoon. The best part about playing Groot is that you only need to know one line: I am Groot.
There are no comments yet, add one below.