Vin Diesel at the Guardians Premiere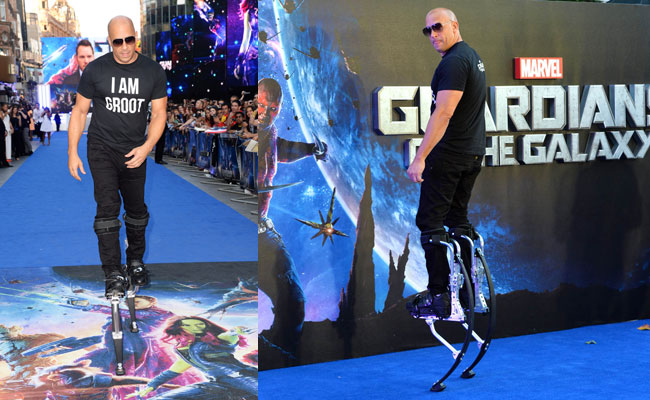 At the European premiere of Guardians of the Galaxy in London, Vin Diesel did his best Groot impression, wearing stilts and donning an "I am Groot" shirt. We are all Groot, but some, like Vin, are more Groot than others.
There are no comments yet, add one below.