Costumes on Clearance: A Look at Leftover Costumes from Halloween 2020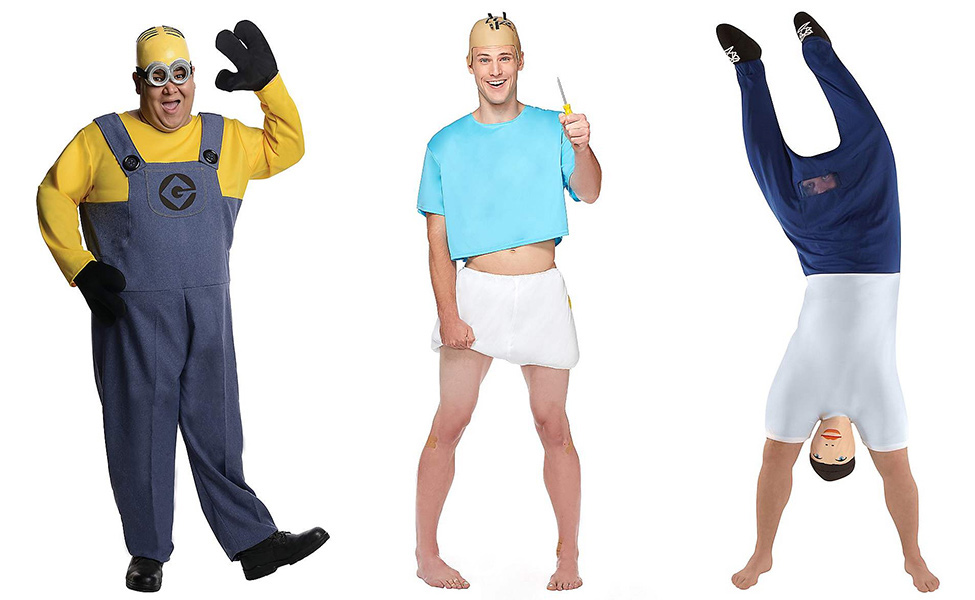 It's early November, Halloween has come and gone. This is the time costume shops start figuring out what to do with their surplus inventory, after they've totally overshot the demand for yellow Teletubbies costumes in 2020. It's also the perfect time for us to find some treasure on the clearance rack. We visited our friendly neighborhood Halloween store and this is what we found.
---
Luigi from Mario Kart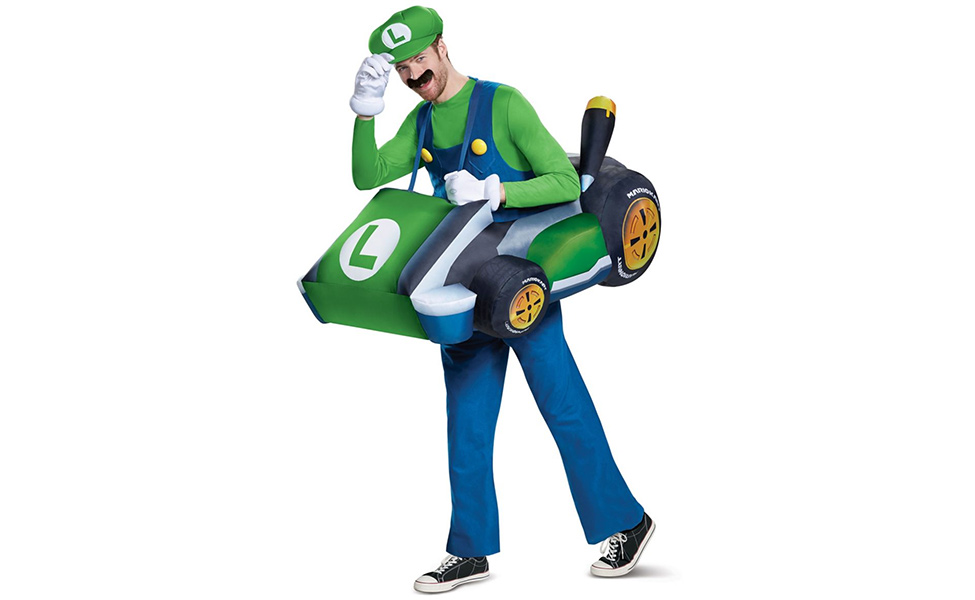 We started off with a gem of a find with arguably the better half of the Mario Brothers. Not only does this costume come with everything you need to dress up as Luigi, but it features a surprisingly well-made go-kart you can wear on suspenders. Put everything together and you have an instantly recognizable costume that you can speed around in and give people death glares.
See more Super Mario Bros. costumes…
---
Minions from Despicable Me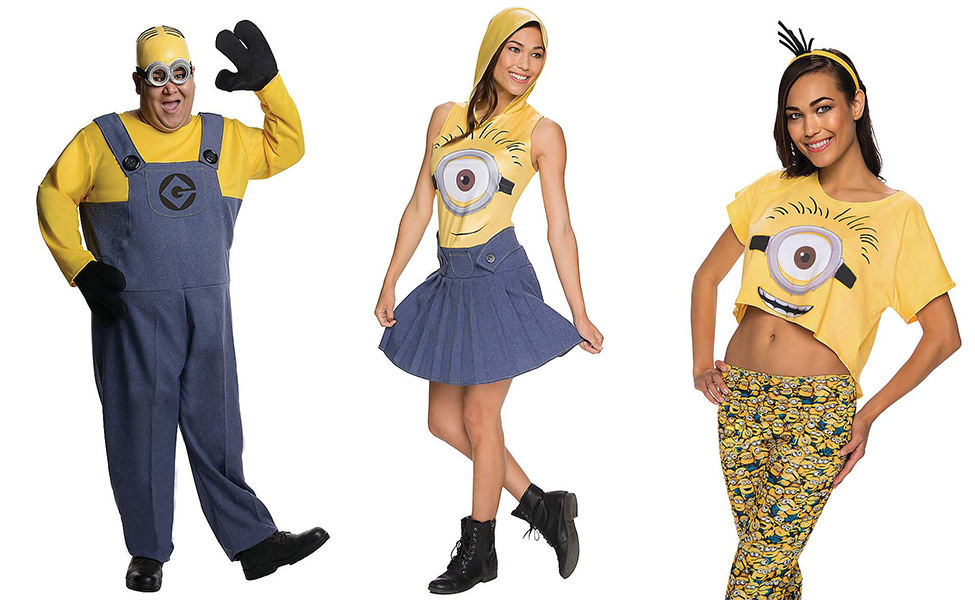 In the Despicable Me cinematic universe, there seems to be an overpopulation of Minions. The same could be said for Minion costumes which come in all shapes and sizes. We found a bunch of different ones on clearance, from creepy plus-size Minion, to sexy Minion, to low effort Minion.
See more Despicable Me costumes…
---
Tommy from Rugrats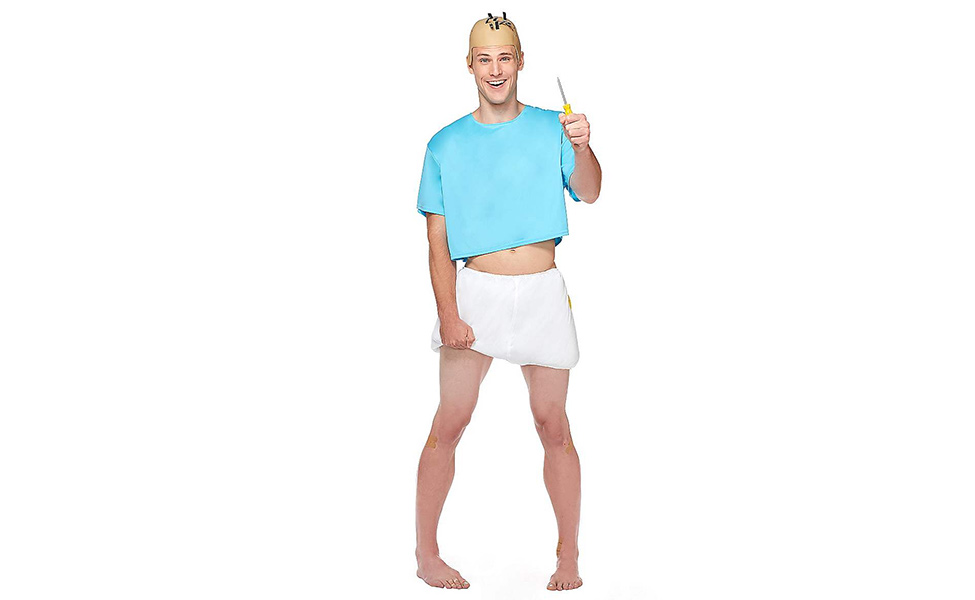 Speaking of creepy, it's never right for an adult to put on a diaper outside of a medical condition, even if it's for a good cause like Halloween. Here we have an adult costume from baby Tommy from Rugrats. We'll give a hard pass to this one, as we're sure everyone else did.
---
Wakko from Animaniacs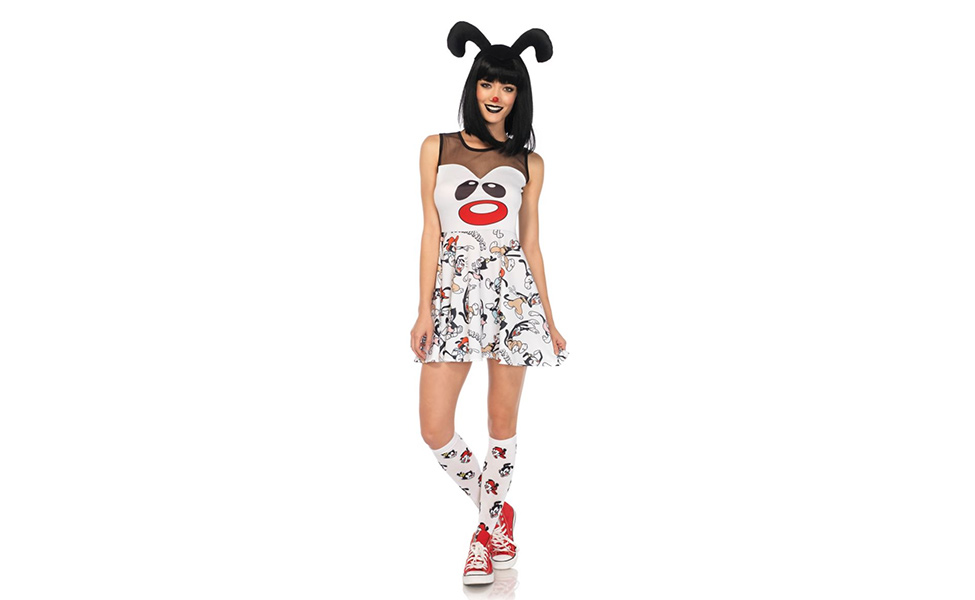 We were shocked to see a Wakko costume from Animaniacs in the clearance section. Sure, the Animaniacs are beloved, but after 20+ years, they're not something you'd expect a costume company to spend its resources on. We wondered if we were missing something. Lo and behold, after doing some research, we find out that a revival of the series is coming to Hulu later this month. We can't wait!
---
Ned Flanders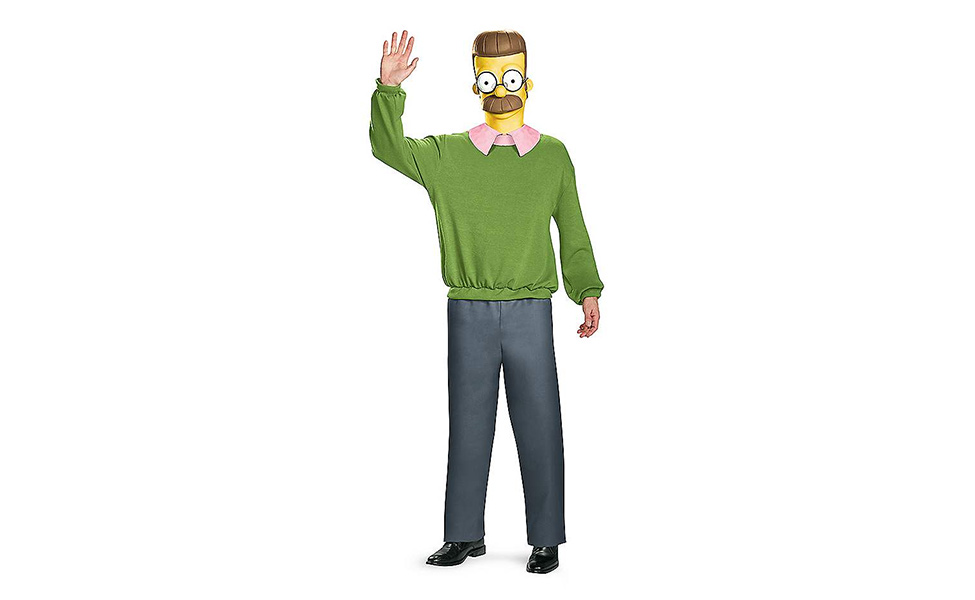 Speaking of beloved series, The Simpsons will always hold a dear place in our hearts. But when it comes to translating cartoon to costume, things get creepy. Maybe it's the large unblinking eyes, or the jaundiced skin. Things only get worse when it's the overly friendly and unflappable Ned Flanders waving at you.
See all The Simpsons costumes…
---
Krumm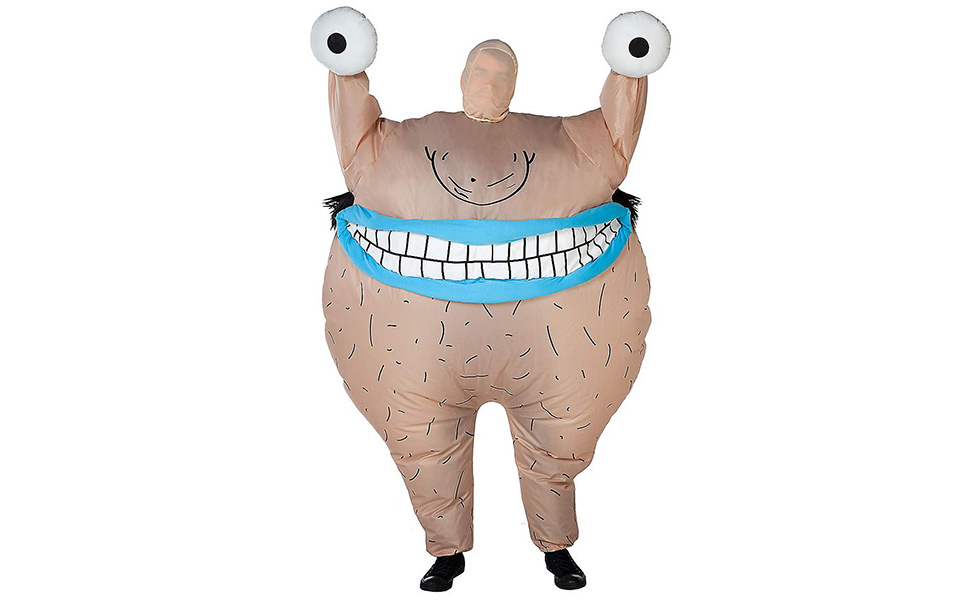 We're not that familiar with the Nickelodeon series Aaahh!!! Real Monsters, but this Krumm costume definitely caught our eye. As much as the Simpsons do a bad job of converting to costumes, this inflatable Krumm costume does an amazing job! It's not easy to portray "an orange hairy monster whose eyeballs are not attached to his body, and are usually carried in his hands" for under $30, but the talented designers of this costume pulled it off.
---
Upside Down Dude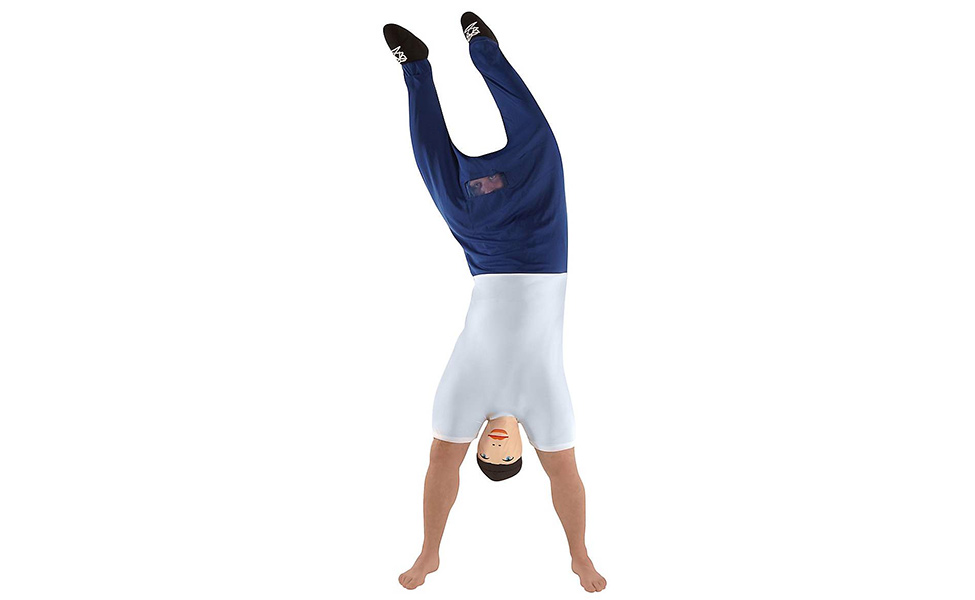 We could have ended things on a good note, but no, we had to give you one more. We present Upside Down Dude. While the concept is alright, the execution of both the costume and the product photos leaves something to be desired. We haven't decided yet who looks deader in the eyes: the costume face in the guy's crotch, or the guy's face in the costume's crotch.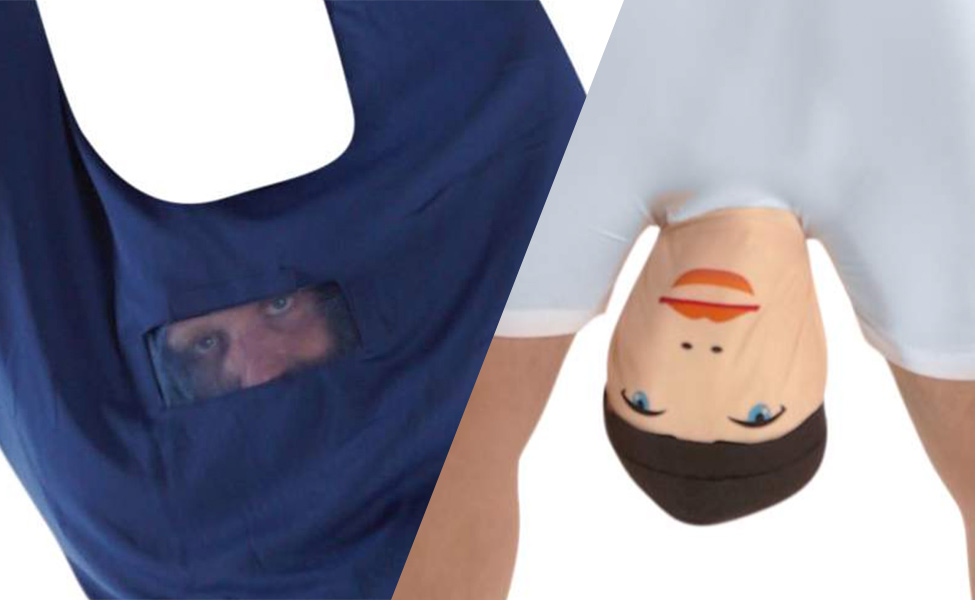 There are no comments yet, add one below.
Stay connected. Don't miss out!
Get new costume guides in your inbox once a month.
And don't worry, we hate spam too! You can unsubscribe at any time.