Kingpin from Into the Spider-Verse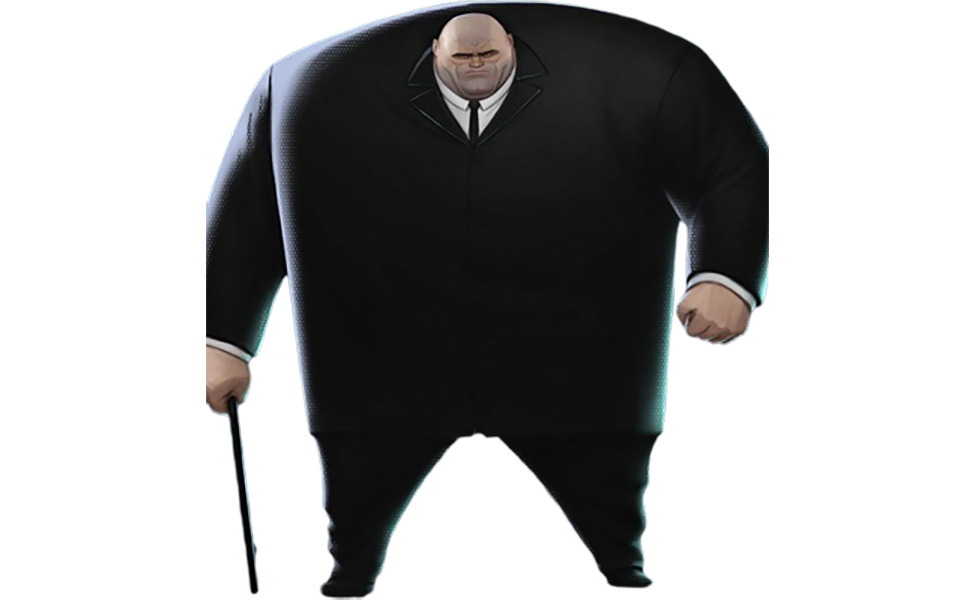 In Spider-Man: Into the Spider-Verse, the Kingpin (voiced by Liev Schreiber) is the street name of Wilson Fisk, a crime lord and arch-nemesis of Spider-Man. He is immense in stature, both figuratively and physically, and seems to be made up of pure muscle. For this costume, trawl your local thrift store for the absolute largest black suit and skinniest black necktie that you can find.
There are no comments yet, add one below.