Search Results for evil dead

…In the Evil Dead, Ash Williams (Bruce Campbell) must face off against his loved ones as they're possessed by evil souls of the dead called deadites. To defeat them, he arms himself, quite literally, with a chainsaw and a sawed off shotty….

…s 2011 stage musical, all based on HP Lovecraft's short story "Herbert West–Reanimator". He also was the subject in the Dynamite Comics series "Re-Animator" and even crossed paths with Ash Williams from Evil Dead in the Army of Darkness Vs Re-Animator comic series (An fun idea for a pair cosplay). Chemistry tubes/head optional. Bring "life" to any party in this gross out costume!…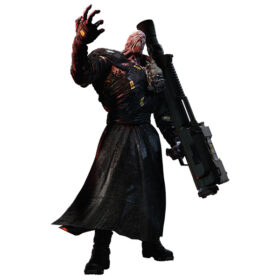 …In Resident Evil 3, Nemesis debuted as the main villain, and has made appearances in later RE titles and Dead by Daylight. The Nemesis-T Type as it's called, is a hulking monster that has superior intelligence to the other zombies in the series, and can even use weapons against you. The Nemesis was conceived when a Tyrant bioweapon humanoid was infected with the Nemesis Alpha parasite to boost its intelligence….

…. But he better keep that one hand clean with soap and warm water! See all Evil Dead costumes… Little Rock Small but mighty, Little Rock has grown throughout the Zombieland series. Skilled with firearms since age twelve, she's ready for a zombie outbreak. The outfit is comfy yet practical for a pandemic. She could easily turn her gray beanie into a makeshift face mask. Another perk of the fit? You can easily throw the costume together with pieces…

…LeStrange, or Mad-Eye Moody. See all Fantastic Beasts costume guides… Red Dead Redemption 2 Rockstar's Red Dead Redemption 2 was one of the biggest AAA game titles of the year, and would make a great get-up for your gang. RDR2 features outlaw Arthur Morgan, tough-as-nails widow Sadie Adler, bounty hunter Javier Escuella, and the return of John Marston. See all Red Dead Redemption costume guides… Any group costumes we missed? Post in the comments…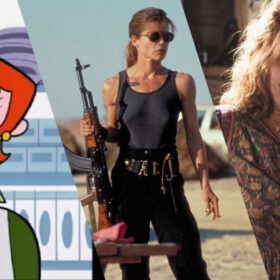 …nk and other costumes from The Shining here! Mrs. Weasley Moms have to be prepared for anything. This is especially true when you have sons like Fred and George. Or when your youngest son becomes fast friends with a famous boy wizard. Or when it turns out that the family rat is a presumed-dead animagus in league with the worst evil in the wizarding world. Or – well, let's just say Molly Weasley has been kept on her toes. Check out our Harry Potter…

…ger (@thenorthjerseynerd) and Anna (@thedeadlymermaid) from the video game Dead by Daylight. A whimsical Mad Hatter and pirate crossover by Connor Breen (@madhatter_boy). This Te Fiti (@parker.projects) from Moana was gorgeous! Tanjiro (@dj.nickeysn) from Demon Slayer. This photo was taken and contributed by Christopher Batiz (@christopher_batiz_photography). An armored reptilian OC (@joekleinkauf) spotted in the hallway. He constructed and airbru…