Black History Across Nerd Culture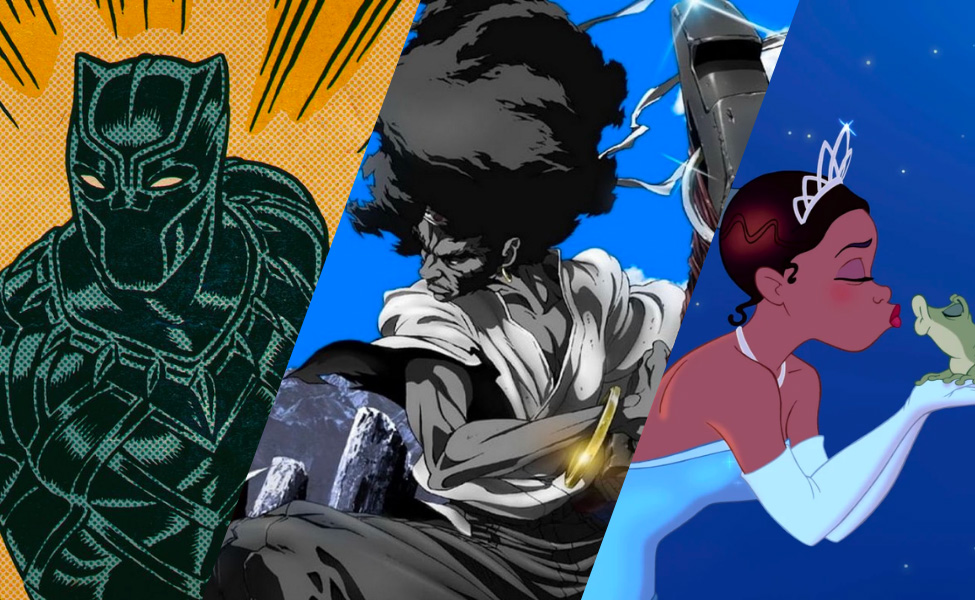 February is Black History Month, where Black culture and talent is celebrated all month long (as well as throughout the rest of the year). Black artists, creators, and cosplayers have a profound impact on nerd culture and media as a whole. Individuals in the community may refer to themselves as "Blerds," a term that is an abbreviation of Black nerd. There's even a Blerd Con!
As we near the end of Black History Month, let's take a look at some of the firsts throughout comics, movies, and more:
---
First Black Superhero in Marvel Comics: Black Panther
Black Panther made his Marvel comic debut in 1966. But did you know that first appearance was actually in a Fantastic Four comic? Created by Stan Lee and Jack Kirby, his real name is T'Challa, the king and protector of Wakanda, a fictional nation in Africa. He possesses enhanced abilities from the heart shaped herb, though his intelligence and combat skills make him the ultimate hero. The super advanced Wakandan technology helps, such as Vibranium, which are in his claws as well as in Captain America's shield. Black Panther is the first superhero of African descent in mainstream American comics. The characters and setting inspired the 2018 film adaptation from Marvel studios, where Chadwick Boseman brought the Wakandan hero to the silver screen.
---
First Black Female Superhero in Marvel Comics: Storm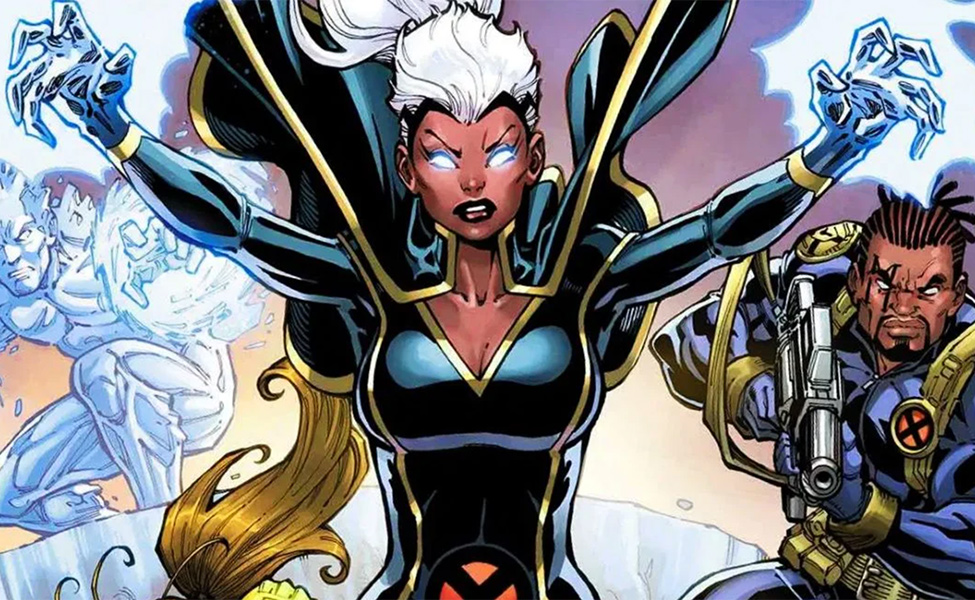 There's a storm coming! Created by Len Wein and Dave Cockrum, Ororo Munroe, or Storm, made her debut with the X-Men in 1975. Coming from a long line of African priestesses, she is a tribal princess of Kenya. But more importantly, she is mutant who can control the weather, and is considered one of the most powerful members of the X-Men. Her natural leadership skills put her at the helm of the X-Men, as well as the Avengers and Fantastic Four. Storm was the first major female character of African descent in comics. She is even regarded by some as Marvel's most important female superhero. A fun fact is that she actually marries T'Challa, aka Black Panther, and becomes queen consort of Wakanda!
---
First Black Superhero in DC Comics with his own series: Black Lightning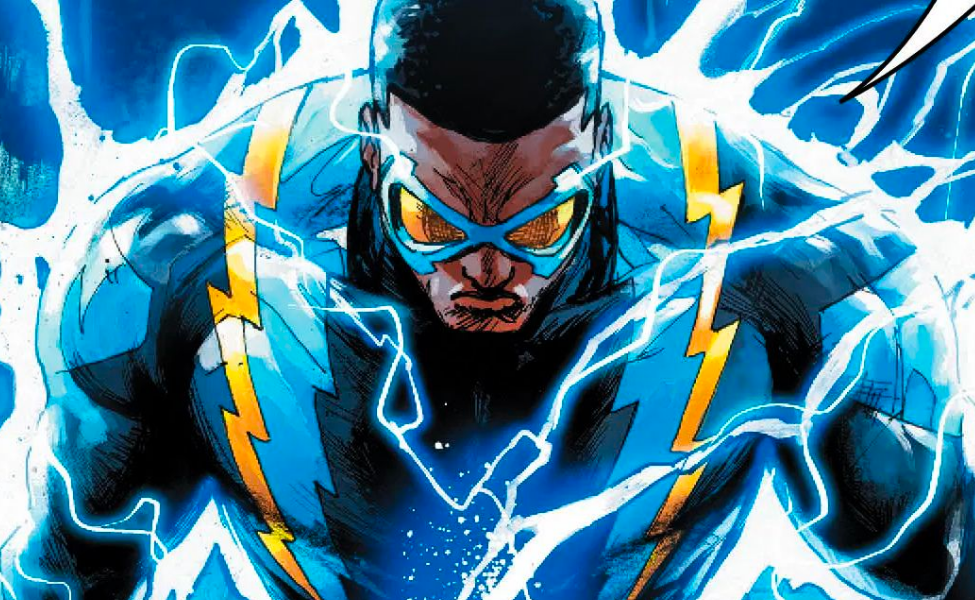 Moving onto the world of DC, the first Black superhero with his own series is Black Lightning. Also known as Jefferson Pierce, he made his debut in the comics in 1977, during the Bronze Age of Comics. Created by Tony Isabella and Trevor Von Eeden, his original story depicts Jefferson as a schoolteacher who acquires electrical superpowers from an advanced power belt used to clean up crime in his neighborhood. His current origin story claims he was born as a metahuman with abilities relating to electricity, such as electrokinesis, energy absorption, and force field generation. Either way, Black Lighting has established himself as a notable superhero in the DC Universe. He even has his own live action series on the CW that crossed over into the Arrowverse.
---
First Black Female Superhero in DC Comics: Nubia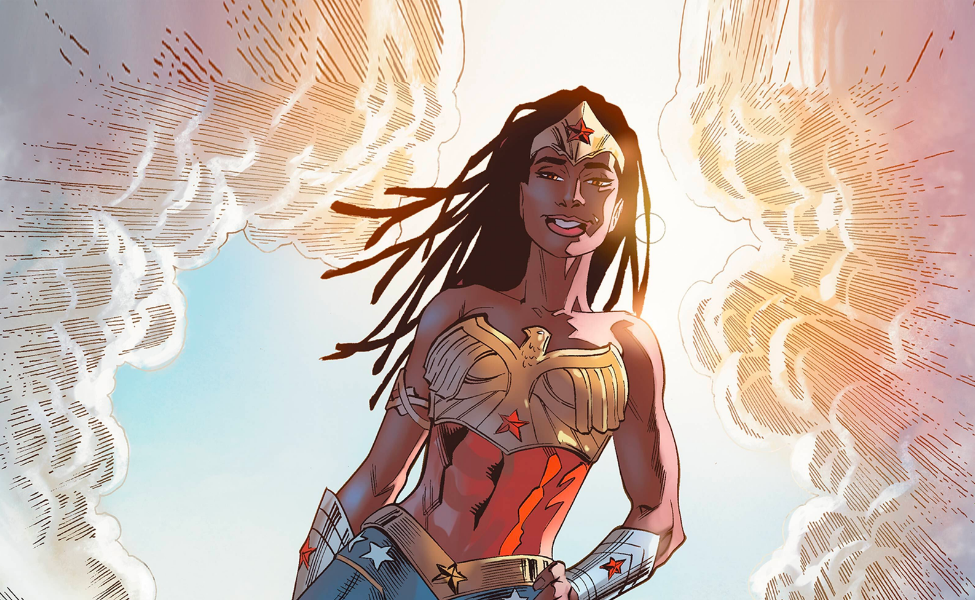 Recognize the signature red and gold armor? Nubia, or Nu'Bia, is an Amazonian like Wonder Woman, who is her long lost twin sister. She appeared in Wonder Woman #204 in 1973. In another timeline and universe, Nubia takes on the mantle of Wonder Woman. She was reimagined into the canon in the late nineties, and just last year, became the protagonist of a new series by L. L. McKinney and Robyn Smith. Together they put fresh, contemporary, authentic twist on Nubia in Nubia: Real One. This YA graphic novel follows a teenage Nubia as she learns to embrace her true self in a world filled with timely issues such as racism and school violence. Historically, Nubia is the first Black female superhero in DC Comics, although this distinction is sometimes given to Bumblebee from Teen Titans.
---
First Black Comic Book Artist at Marvel: Billy Graham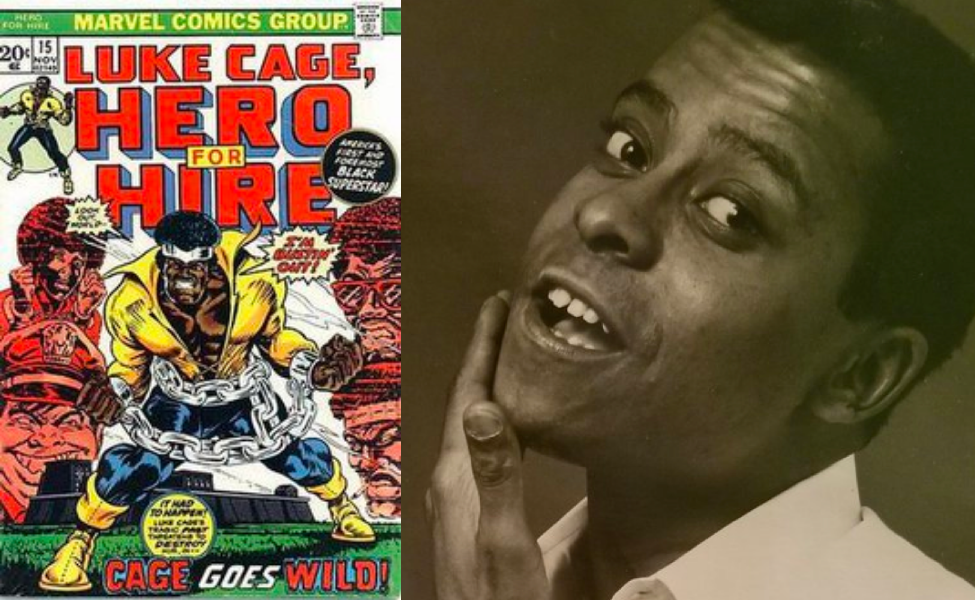 William Henderson Graham, or simply known as Billy Graham, was an African-American comics artist at Marvel. He is the illustrative genius behind the Black Marvel heroes we know and love, namely Luke Cage and Black Panther. While most of the art for Luke Cage: Hero for Hire was done by George Tuska, Billy initially inked the work and provided the iconic cover art of Luke busting out of his chains. He collaborated with Jack Kirby on the Jungle Action feature for Black Panther, and went on to be known as the definitive Black Panther artist. His other projects included Vampirella, Sabre, and Marvel's shorter stories.
---
First Black Centric Anime: Afro Samurai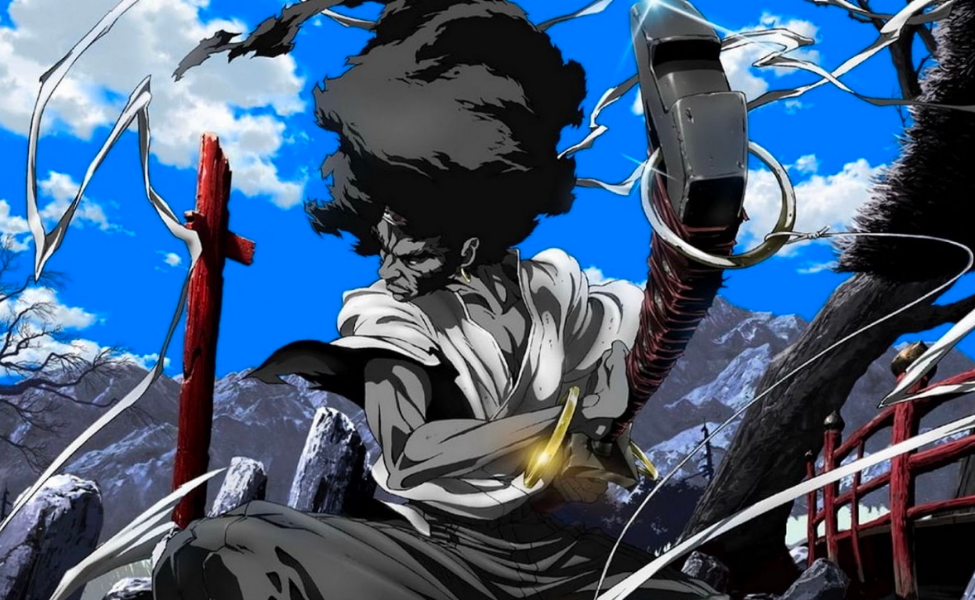 Before Muhammed Avdol and Rock Lock, there was Afro Samurai. Written and illustrated by Takashi Okazaki, the manga ran from the late nineties to the early 2000s. Okazaki drew on his love for soul and hip hop music in American media to create the story of Afro Samurai, who witnesses the murder of his father and sets out for vengeance. The series was adapted into an anime in 2007, with a movie sequel two years later. Due to a North American audience, actors such as Lucy Liu and Ron Perlman voiced the villains, with Samuel L. Jackson as the titular character. The anime garnered two Emmy nominations, has been adapted into a video game, and will be a live action film. Another Black anime to look into is Yasuke, which relays the story of the first Black samurai. While some point out The Boondocks is technically not an anime, its artistic style and fighting scenes certainly take inspiration from Japanese animations.
---
First Black Jedi: Mace Windu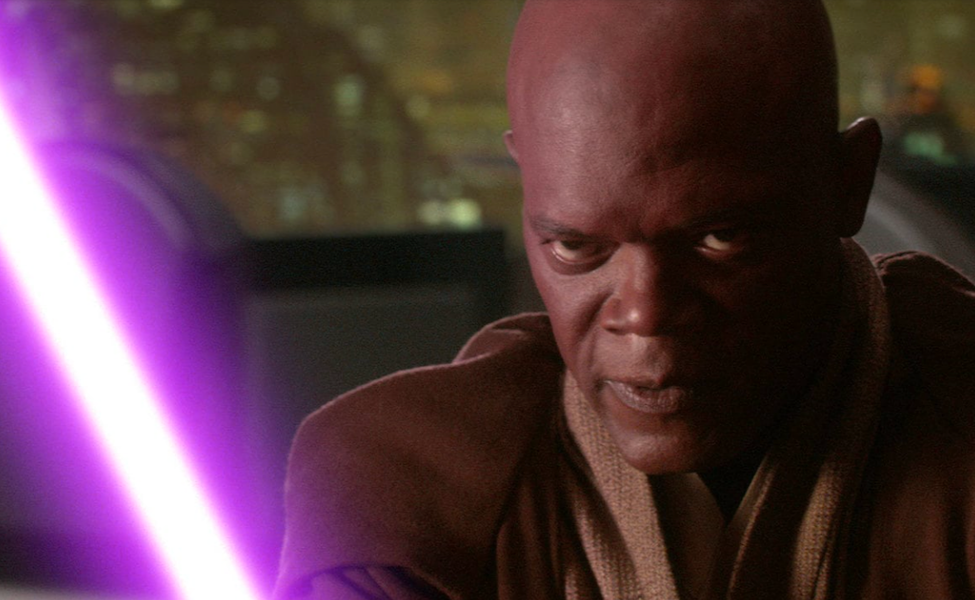 Portrayed by legendary actor, Samuel L. Jackson, Mace Windu is the first Black character in the Star Wars franchise. He first appeared in Episode I: The Phantom Menace. Wielding a purple lightsaber, he is a stern Jedi master, which also makes him the first Black Jedi. In his time in the Jedi Order, he once served as the leader of the Jedi. During the Clone Wars, he served as a Jedi General in the Grand Army of the Republic. As the greatest champion of the Jedi Order, only second to Yoda, Mace upheld tradition, and seldom tolerated the failings of the Senate in the declining days of the Republic. He always upheld the light side of the force.
---
First Black Disney Princess: Tiana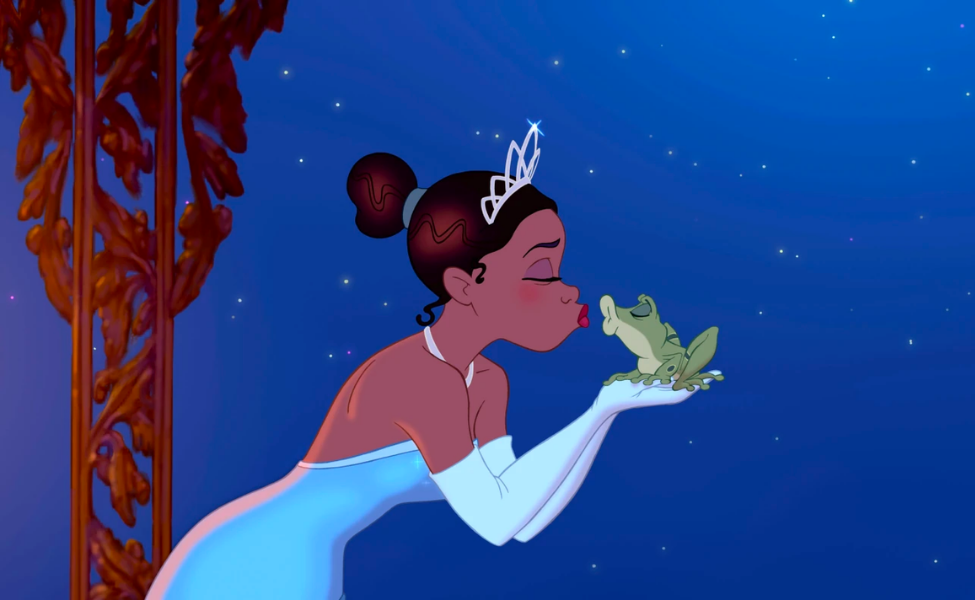 In 2009, Disney released The Princess and the Frog, introducing Tiana as its protagonist. Voiced by Anika Noni Rose, Tiana made history as the first African American princess, and opened the door for future female protagonists of color, such as Moana, Raya, and Mirabel. Directed by Ron Clements and John Musker, the story takes place in the 1920s in New Orleans. Tiana works as a waitress, with big dreams of opening her own restaurant to serve beignets and gumbo. Her story continues in the upcoming Disney+ series, Tiana.
---
First Black Power Ranger: Zack Taylor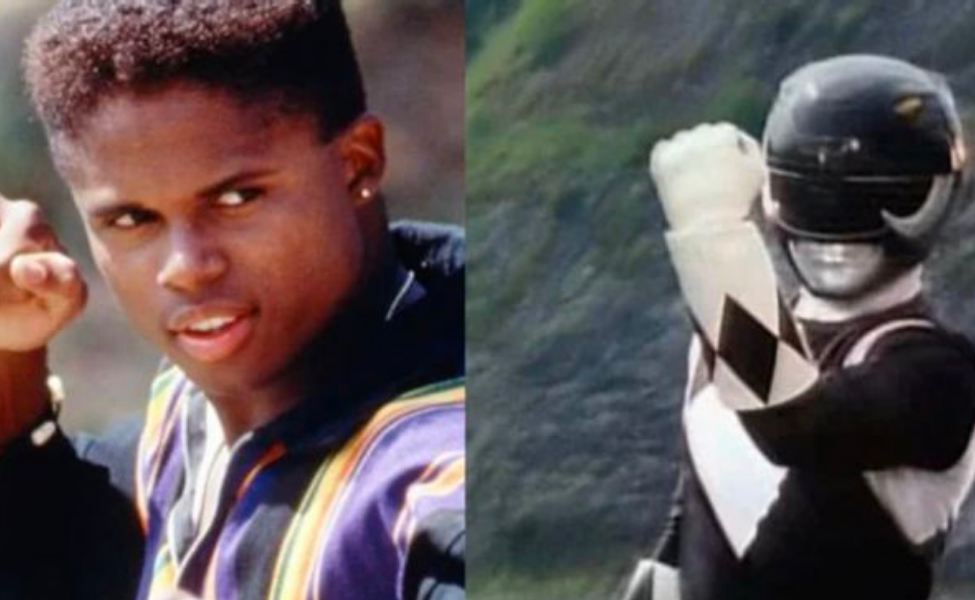 The Mighty Morphin Power Rangers dominated the early 90s. Based on the Sentai series in Japan, the first American iteration focused on five regular teenagers in Angel Grove, California. With morphers and zords, they defended the Earth as the Power Rangers. The massive success of the series introduced franchise that's still going today. Zack Taylor, played by Walter Jones, is a part of the first season's original cast as the Black Ranger, with the Mastodon zord. Zack had a laid back personality with a winning combination of confidence, charisma, and skill. He even invented his own style of martial arts that infused hip hop dance. His inclusion went on to inspire future Black members of the Power Rangers, including the first Black female ranger, Aisha, and the first Black red ranger, TJ.
---
First Black Costume Designer to Win an Academy Award: Ruth Carter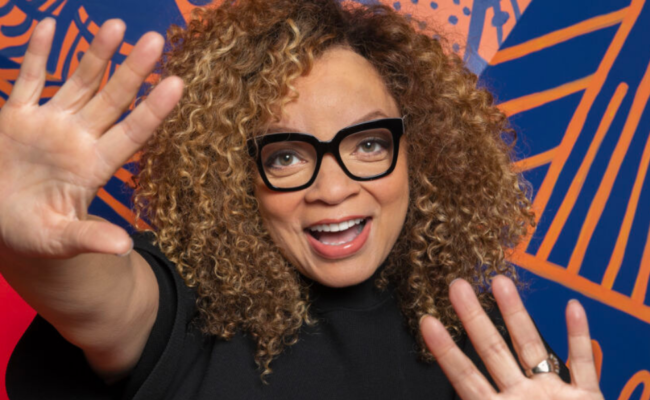 Given our emphasis on costumes, we saw it best to include Ruth Carter, the first Black costume designer to win an Academy Award for Best Costume Design. Having conceptualized costumes for over 40 films, she has mastered the looks of many periods, genres, and worlds. Ruth was nominated three times for the Academy Award for Best Costume Design, but it was her outstanding work on the MCU's Black Panther that clutched the win. From the Dora Milaje to Queen Ramonda, the vibrant colors, traditional patterns, and extraordinary details helped bring the heroes of Wakanda to life. Ruth is also the first Black costume designer with a star on the Hollywood Walk of Fame!
---
Interested in more content showcasing Black creativity & recognition? Take a look at our article, Black Heroes Matter, where we list the top ten most influential Black figures across pop culture. In addition, read our spotlight interviews with Black cosplayers and creators for Black Lives Matter here and here.
There are no comments yet, add one below.
Stay connected. Don't miss out!
Get new costume guides in your inbox once a month.
And don't worry, we hate spam too! You can unsubscribe at any time.