Jun'ichirō Tanizaki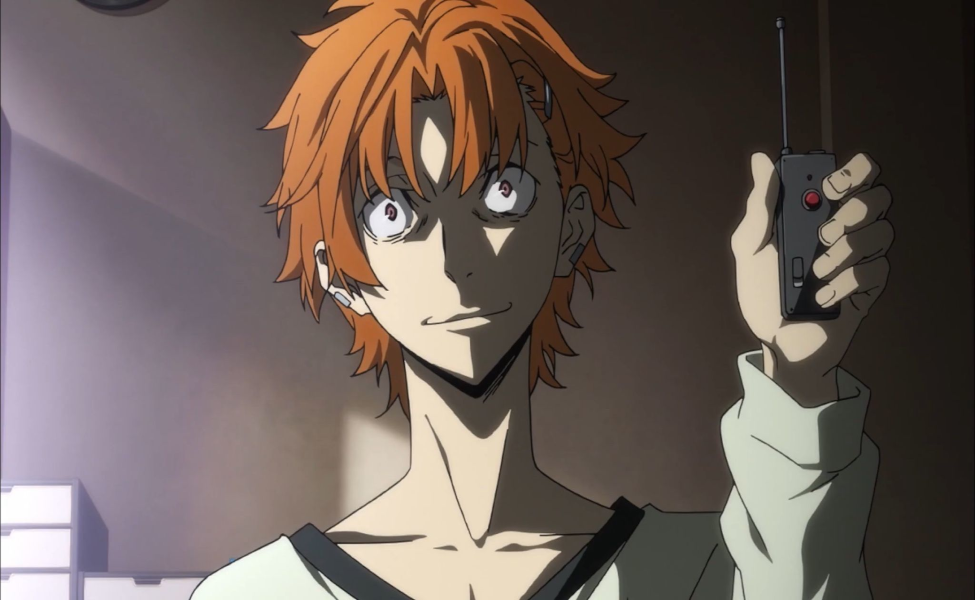 Jun'ichirō (voiced in Japanese by Toshiyuki Toyonaga and in English by Spike Spencer) is one of the secondary main characters in the anime/manga Bungo Stray Dogs.
He is a member of the Armed Detective Agency along with his younger sister Naomi, and his ability is Light Snow, an illusionary visual effect.
He has short fluffy orange hair with a single white hair clip holding back part of the sides, and similarly colored orange toned brown eyes. Tanizaki wears a black tank top under a loose off-white sweater, light grey-blue jeans, a red hoodie/sweater tied to the side around his waist, and brown laced shoes.