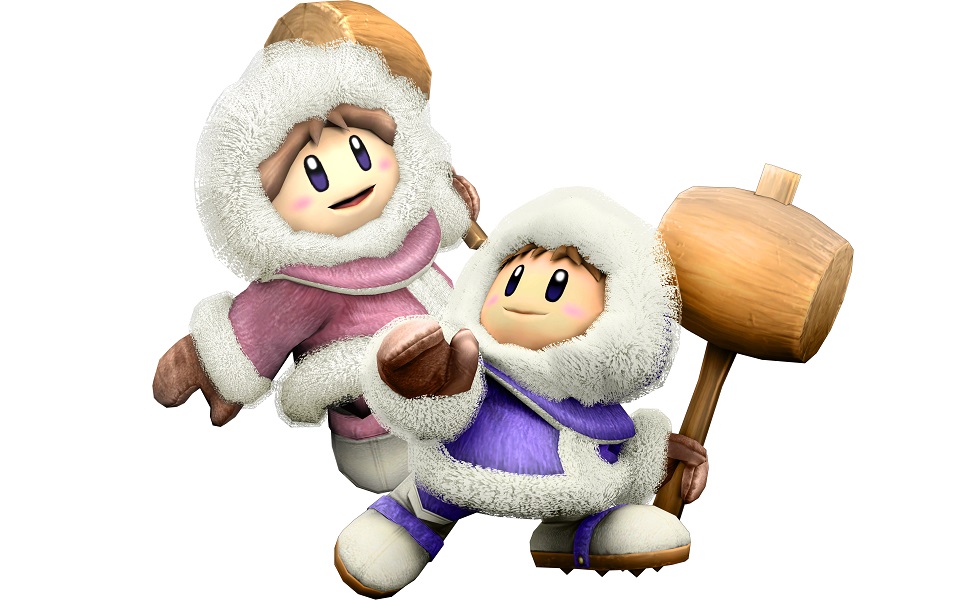 Popo and Nana are a brother and sister that first appeared in the self-titled NES game Ice Climbers. Since then they've been largely out of use except for an appearance as playable characters in Super Smash Bros. And, according to rumor, a possible new Switch game.
The siblings dress alike, though Popo prefers blue and Nana prefers pink. Both wear parkas with matching pants and boots. They also carry large wooden mallets to help them in their adventures.
You can of course wear a parka for your costume. But since most conventions are indoors – and all that walking gets warm – you can recreate the look with a long hooded. No matter which you choose, however, you will need to add fake fur trim around the hood, hem, and sleeves.
In addition to your preferred top you will need leggings that match the color of your parka as well as a matching pair of boots and a mallet. Of course you wouldn't wear leggings to actually climb a mountain. But for the sake of comfort while cosplaying, they're your best bet here!