doll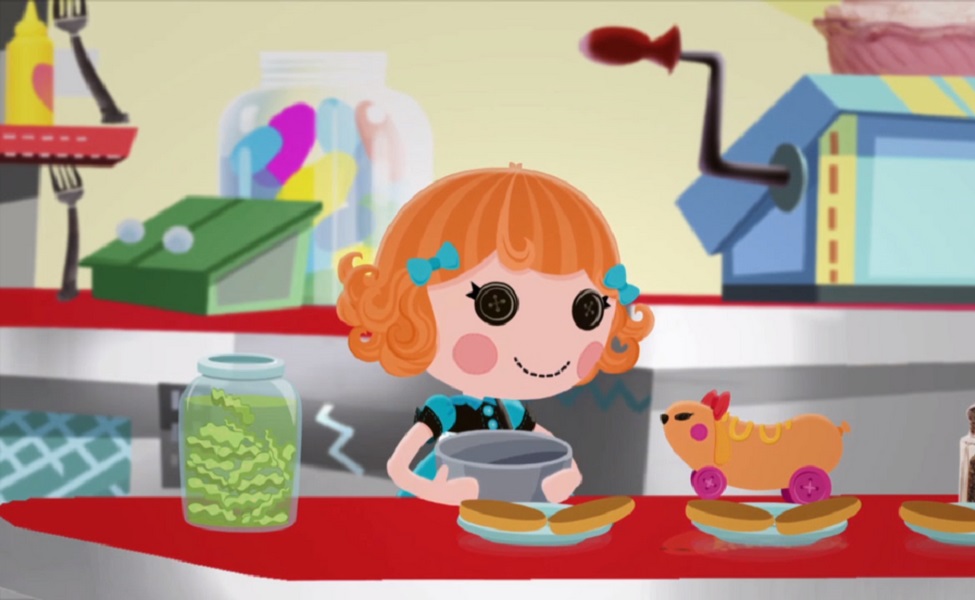 Whether she's talking or skating, Pickles B.L.T. (voiced by Jessica Hillbrecht) likes to move fast. She's got a long of hungry customers to feed and that means making a lot of her signature sandwiches. Not that she minds, of course. With a "sugar" for everyone, she is in her element when she's flying by on her skates.
The characters in Lalaloopsy are all designed like dolls, so getting their exact look takes a little DIY. For this costume, the easiest DIY addition is putting two teal bows into the orange wig. Then, using fabric paint, add the color details to the button down shirt before swapping out the black buttons for the teal. Next, use fabric fusion to add the plaid ruffle to the bottom of the skirt and white lace to the top of teal socks. Finally, change out the white laces on the skates for pink laces to finish off the DIY portion of the look. After that all that's left is putting the costume on and using the pink body paint to put pink spots on your cheeks. And, of course, practicing on your skates.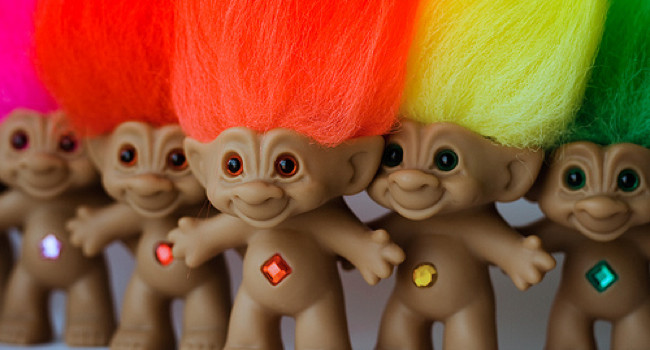 Troll dolls were originally made by a Danish woodcutter and became fads in the U.S. starting in the 1960's. They're known for their colorful hair and lack of clothing. Though you're technically not naked with the nude skin suit, you may still want to consider some additional coverage.