Kyouka Izumi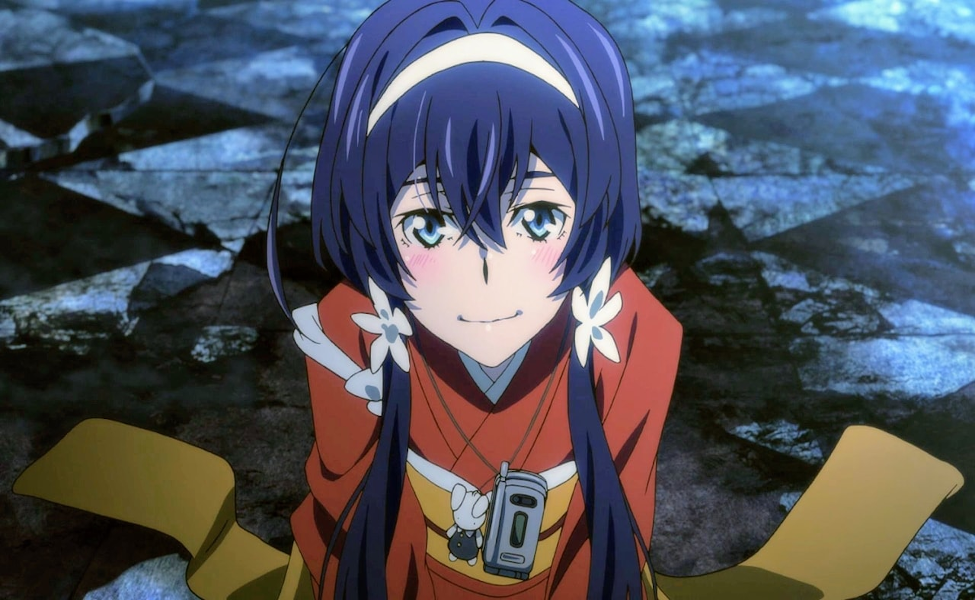 Kyouka (voiced in Japanese by Sumire Morohoshi and in English by Cherami Leigh) is one of the secondary main characters in the anime/manga Bungo Stray Dogs.
She was originally part of the Port Mafia and very much under their control, but defected fairly early on in the series and now works with Atsushi and the rest of the Armed Detective Agency.
Her hair color is a bit different between the anime and manga (blueish purple vs black) but she usually wears it in low pigtails regardless, and has very pretty blue eyes. The outfit she wears is a red kimono with leafy detailing, and the rest of her outfit's accessories are highlighted in reds and yellows, such as a the red straps on her sandals. Kyouka has flowers tying off her pigtails, a white headband, and she carries around her cellphone on a string around her neck with a bunny keychain attached to it.