shovel knight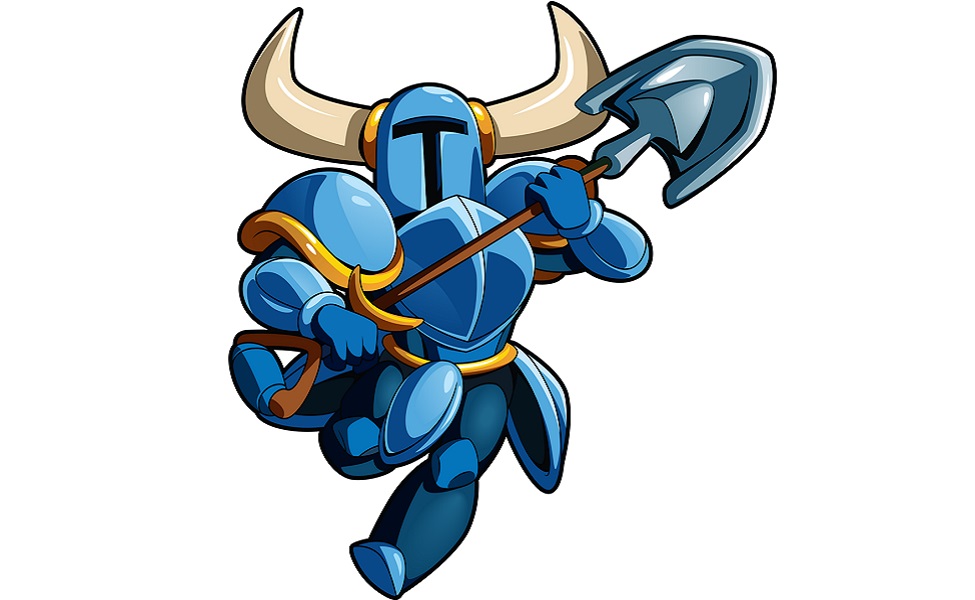 Shovel Knight might not be the tallest fighter on the field. But if his enemies underestimate him, that's their problem. Literally. Armed with his trusty shovel blade and guided by the code of Shovelry he is almost always the last one standing when the battle is over.
Taking on the Shovel Knight's helm requires a little bit of DIY. You'll need to get a set of costume armor, some spray paint, painter's tape, super glue, and large fake horns.
Paint the armor blue then – when it's fully cured – use the painter's tape and whatever newspaper you have lying around to cover up the majority of the armor. Then use the yellow spray paint to put on the edging details. That includes a ring of yellow around the seal where you have glued the horns to your helmet after removing them from their original helmet.
Finally grab a trust shovel and head to battle! An actual shovel may violate the rules of some cons, however. In those cases you can follow a tutorial like this one to make one that is safe to take into the venue.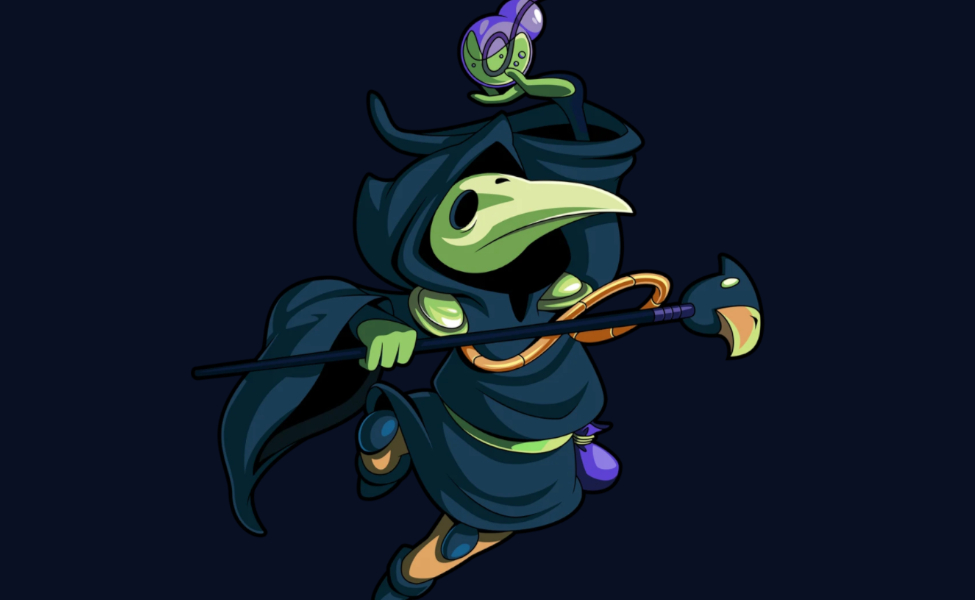 Shovel Knight is a 2-D side-scrolling game.  In this game, Plague Knight is a member of the Order of No Quarter.  As a member of the Order and a master alchemist, Plague Knight serves the Enchantress.  The Plague Knight's costume is very similar to the familiar plague doctor popular at Halloween and as part of the steampunk aesthetic.  However, to create his green mak, you will need to set aside a little DIY time to either create one yourself using green fabric and an online tutorial or to paint a white mask to match the color of your gloves and belt.