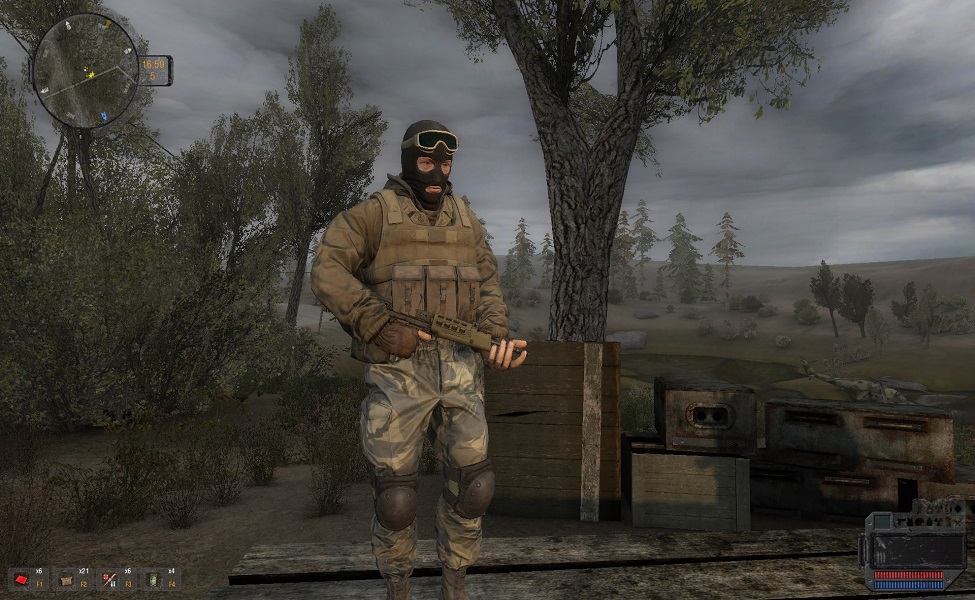 Loners are the post-fallout survivors that don't ascribe to any faction in the game S.T.A.L.K.E.R. Set an an alternate history and taking place in the area around Chernobyl, each letter in the title stands for one faction of the society in The Zone. And of course Loners, well, work alone.
Loners have many different looks but they all follow a generally militaristic look. This means that most of the pieces for their costume are Army surplus. A tan tactical vest, tan tactical jacket, tan balaclava, camo pants, and tan combat boots make up the body of the costume. Many Loners also wear goggles and fingerless gloves. Accessories can include a gas mask and fake weapon, though be sure to check the costume weapon guidelines at any event you plan on attending!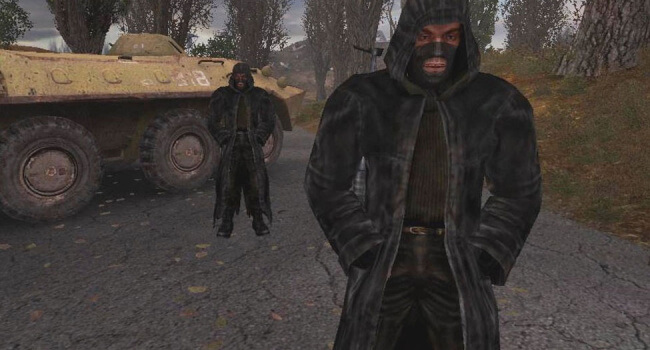 Bandits are a group of mostly ex-criminals who came in the Zone either to escape a crime, trade weapons or make money. Bandits are ruthless and generally hostile to anyone not in their gang. Though depicted in S.T.A.L.K.E.R.: Clear Sky as a united, highly territorial faction, the Bandit population in S.T.A.L.K.E.R.: Shadow of Chernobyl and S.T.A.L.K.E.R.: Call of Pripyat consists mainly of roving groups.