Chip from Chip 'n Dale: Rescue Rangers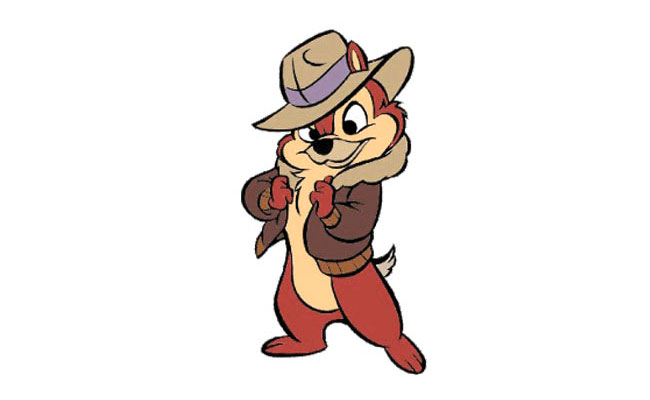 In Chip 'n Dale: Rescue Rangers, Chip is the leader of the Rescue Rangers, with a strong sense of responsibility. Some might say he can get overly serious and bossy, in contrast to his more laid back brother Dale.
Kenny Mendoza
Related Posts
In Alvin and the Chipmunks, Jeanette Miller (voiced by Janice Karman) is the second of the Chipettes, younger than Brittany and older than Eleanor. She is the absent-minded professor type of the group, gifts with extraordinary intelligence that leaves her contemplating the universe while tripping over her own feet and knocking things over. In a sense she's most similar to Theodore, but gets along best with Simon due to their shared interests. Jeanette has brown hair and green or blue eyes, and her signature color is purple.

In Chip 'N Dale: Rescue Rangers, Fat Cat is a ruthless and criminal mastermind and his plans, nonetheless, go sadistic and dangerous. He hates dogs and he also hates the Rescue Rangers and will stop at nothing to kill them. He has four henchmen that work for him. Their names are Wart, Mole, Mepps, and Snout.

David Xanatos is a fictional character and one of the primary antagonists of the Disney animated television series Gargoyles. In the series, he is the founder, owner and CEO of Xanatos Enterprises and a member of the Illuminati.

Goofy is the single father of Max Goof. He and Max move next to the Petes from their trailer home in the city. Goofy's biggest weakness is that he has trouble paying attention, he has a short attention span, and is scatterbrained. He's also very accident-prone and clumsy. He often drives his neighbor, Pete, up the wall. Goofy is laid back, and many times turns the other cheek when Pete insults him (or just doesn't realize he's been insulted), though a very few times he does get angry and gets back at Pete, when the offense goes far enough.

Taurus Bulba is a bull who is shown to be a ruthless and extremely dangerous major criminal and supervillain in St. Canard. He is the main villain of the pilot episode "Darkly Dawns the Duck". He is the first major villain that Darkwing fights against and defeats, although only after Bulba proves willing to destroy himself in order to try to destroy Darkwing in the process.
There are no comments yet, add one below.