Stella from Bubble Witch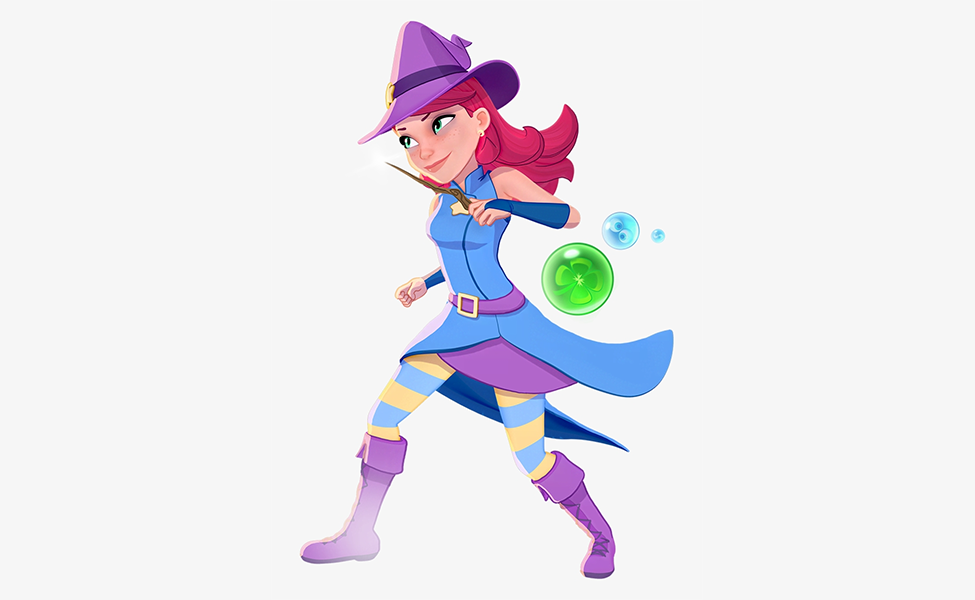 In the Bubble Witch Saga series, Stella is a witch who uses her wand to move bubbles and defeat Malevolent Morgana. Stella's look includes fiery pink hair, freckles, and green eyes. She has a pair of cats named Nero and Violet, one naughty and one nice.
There are no comments yet, add one below.